Link building strategies change over time. This means lots of the information you see on how to get backlinks is very outdated.
⏱ Lots of strategies are outdated
Much of what you can read relates to strategies that once worked, but are no longer effective—at least in the way that's described.
That's why we created this article. It contains all the best link building tactics we currently use to generate backlinks for our clients.

We've included an explanation of each strategy, how to perform it, and what you can do to improve your chances of success.
Key Takeaways
There are many strategies you can use to build backlinks.

Beginners can use techniques like HARO or guest posting.

Advanced link builders may find success with PR campaigns.

Building links improves your website's authority and can lead to better rankings.

Most websites benefit from using multiple strategies.
11 Proven Strategies to Get Backlinks
Below we've outlined each strategy starting from the easiest first.
💡 To skip through various backlink strategies, use the navigation bar on the left.
1) HARO
Help a Reporter Out (HARO) is a service that connects writers at top publications with expert sources. Becoming a source results in backlinks because the writers often link to the source's website when quoting them.
Brands that use HARO include The New York Post, Business Insider, and Forbes. The service is one of the only ways you can get links from top-tier sites like this.

The great thing about HARO is that it's an extremely accessible method of link building for absolutely anyone. Provided you're a decent writer and have genuine expert knowledge in your niche, you can get set up and going within a matter of minutes.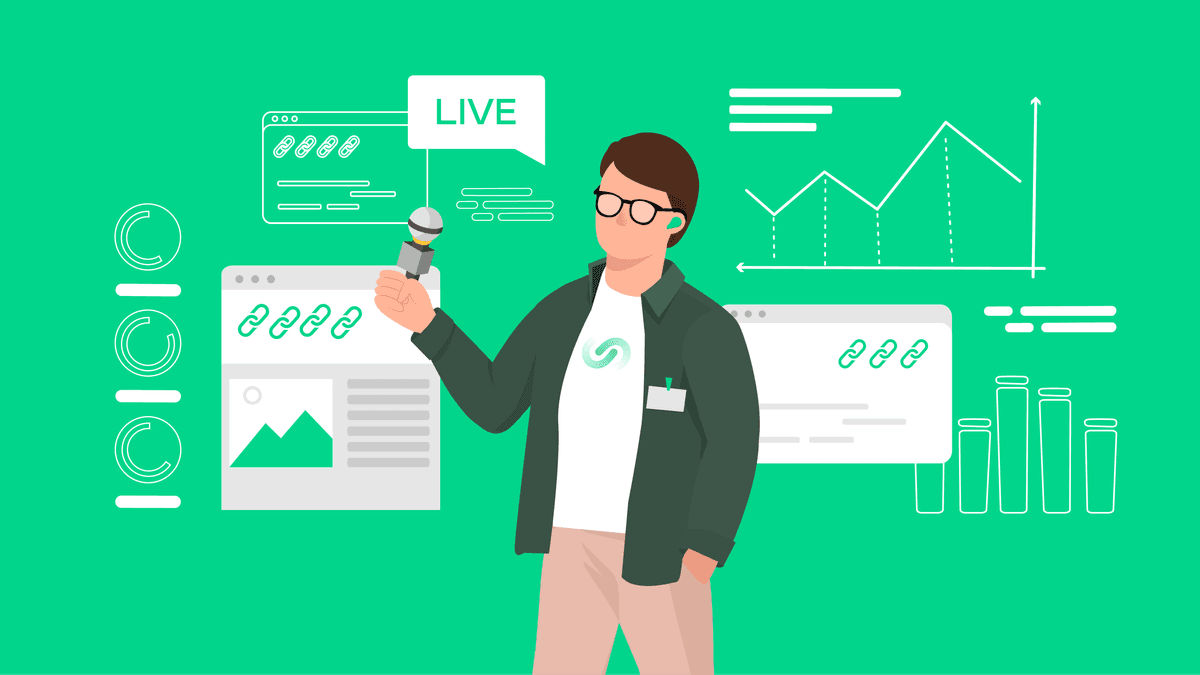 All you have to do to generate backlinks via HARO is:

Sign up for the free daily email newsletter.

Monitor it for relevant source requests.

Reply to inquiries relevant to your industry.
Do this well, and it won't be long before you start generating links.

HARO Top Tip 👇
HARO sends out three newsletters every day, plus more for experts in specific industries like health care. Checking them all is time-consuming.
An easy way to streamline the process is to set up an email filter that puts all emails that include a particular keyword (e.g. your area of expertise) into a separate folder.

The main downside to HARO is that it is competitive.
Website builders know its value as a source of high-quality backlinks, and some queries receive many replies.
In fact, we ran a HARO experiment and received 86 replies. We were only able to publish a small number of these.
But there are some things you can do to stand out.

How to Stand Out on HARO ✨
Reply to requests quickly, ideally within a few hours. Never reply to a request that is more than a day old.
Follow instructions to the point. Include all the information the writer asks for. Include extras such as a bio or an image.
Be succinct. Write your responses in as few words as possible. Make it easy for the writer to quote your answer. Check your response. Use a spelling or grammar checker to spot any errors or typos. Grammarly is a great tool for this.
Only reply to responses you are qualified for. You'll waste time responding to requests you aren't a good fit for.
How successful you are with HARO can depend on your niche. You'll see lots of relevant requests if you have expertise in health care or business. But other areas have far fewer opportunities.
If you don't get many requests, you can still reply to general topics. But these are usually more competitive.

2) Guest Posting
Guest blogging is one of the longest-standing link building tactics. Despite this, it's still a great way to get high-quality backlinks and it's one of the strategies we use most at Linkbuilder.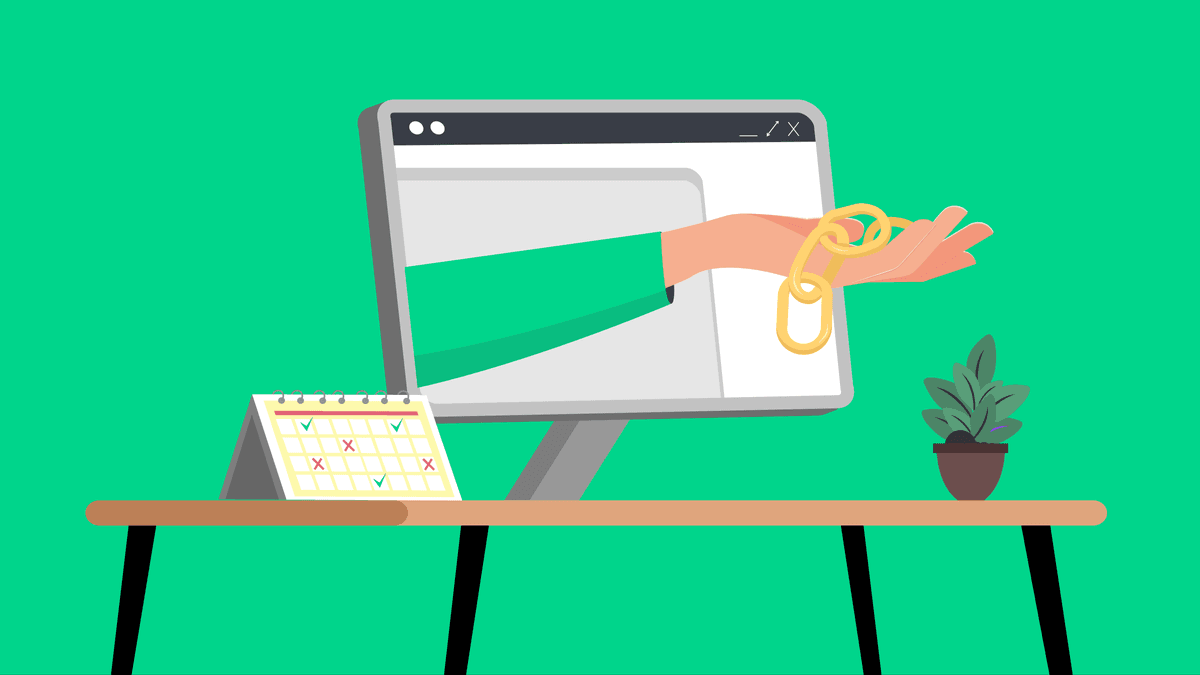 The idea is that you write articles for other publications and link back to your website in the content. You benefit from the link, and the website owner benefits from the free article.
You just need to find websites in niches related to yours and then pitch guest post ideas.
You can find relevant websites by:

Searching on Google for keywords in your niche.

Searching on Google for your niche, plus phrases like "write for us" or "guest post." However, it's very important to make sure these are legitimate and high authority sites that aren't just selling posts to everyone.

Using an SEO tool's competing website feature to find other websites that publish content similar to guest blogs you already know about.
We like to use Ahrefs and Google Ads Planner to find low-competition keyword ideas and then find the sites that rank for these terms.
This tactic works because smaller blogs and publishers tend to rank for low-competition keywords. These websites are often more likely to be open to publishing guest posts than more authoritative ones.
Here's how it works:

Search for terms related to your niche on Google Ads Keyword Planner.

Sort these terms to show low-competition keywords first.

Search for these terms on Google or an SEO tool like Ahrefs.

Make a list of the websites that rank.
Once you have found websites to target, you need to send your guest post pitch. Make yours stand out by following the tips below.

What to Include in a Guest Post Pitch?
✔️ Information about yourself and your business.
✔️ A sentence or two that explains why you are targeting the blog.
✔️ Several guest post ideas that appeal to the website's audience.
✔️ High-quality examples of published guest posts or blog content in your name.
✔️ Offer something in return for publishing the post. You could share the post in your newsletter, offer a link exchange, or optimize the post for SEO.

How to ensure your guest post passes value
Search engines know people use guest posts to build links. Because of this, the Google algorithm has started to devalue these links in certain cases.
When looking for guest post targets, watch out for link farms. These websites exist solely to sell guest post placements to generate backlinks.

Placing a link on one of these sites won't benefit your website in any way. And generating too many could result in a ranking penalty.

These Are Common Signs that a Website Is a Guest Farm
🚩 Low-quality content.
🚩 Much of the site's content is marked as "guest post" or "guest author."
🚩 Minimal or vague information about who runs the website.
🚩 Articles on seemingly random topics.
🚩 Articles with suspicious keyword-rich links.
🚩 Very little organic traffic according to SEO tools.
🚩 SEO tools show the site ranks for spammy keywords.
🚩 A simple, templated web design.

Not all guest post farms show all these warning signs. But, if a website meets more than a couple, you should think carefully about whether you want to generate a link from these sites.

3) Link Exchanges
Link exchanges are another easy way to generate links to your website. The strategy is simple: contact other website owners and agree to link to each others' sites.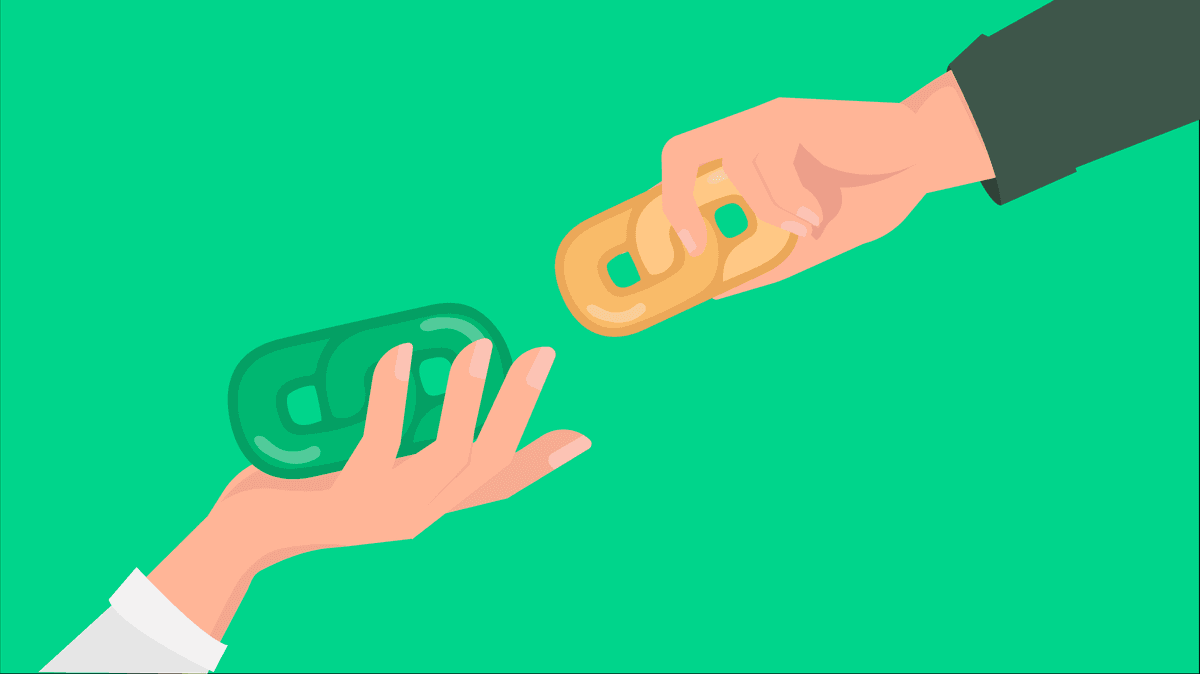 There are many ways you can do this.
Some easy strategies are:

Join online communities with other website builders and arrange for an exchange.

Reach out to websites and propose an idea. Point out the benefit of links when you do so.

Respond to people who contact your website asking for links with a link exchange proposition.
These strategies sound simple enough. But there are some complicating factors.
The biggest one is that you must be super careful when exchanging links. That's because in Webmaster Guidelines, Google warns website owners not to engage in excessive link exchanges.
How to do this safely
Be very selective about the sites your exchange links with. Look for those that have a history of producing high-quality content that ranks on Google.

Also, don't overdo it. We recommend building nine other links for every reciprocal link.

Leverage A-B-C Links (AKA Indirect Link Exchanges)
One insanely popular method of link building right now is A-B-C link exchanges.
This is when you offer to get a link to someone else's website, and in return have them link to your website.
The key thing here is that you're not directly exchanging links, you're helping them to get a link on a totally different 3rd party website.
4) Data-Driven Content
This strategy centers around creating a data-driven piece of linkable content with factual numbers, making the article very easy to cite as a source.
It's a phenomenal strategy because it's the one backlink strategy that can give you high-quality links on autopilot.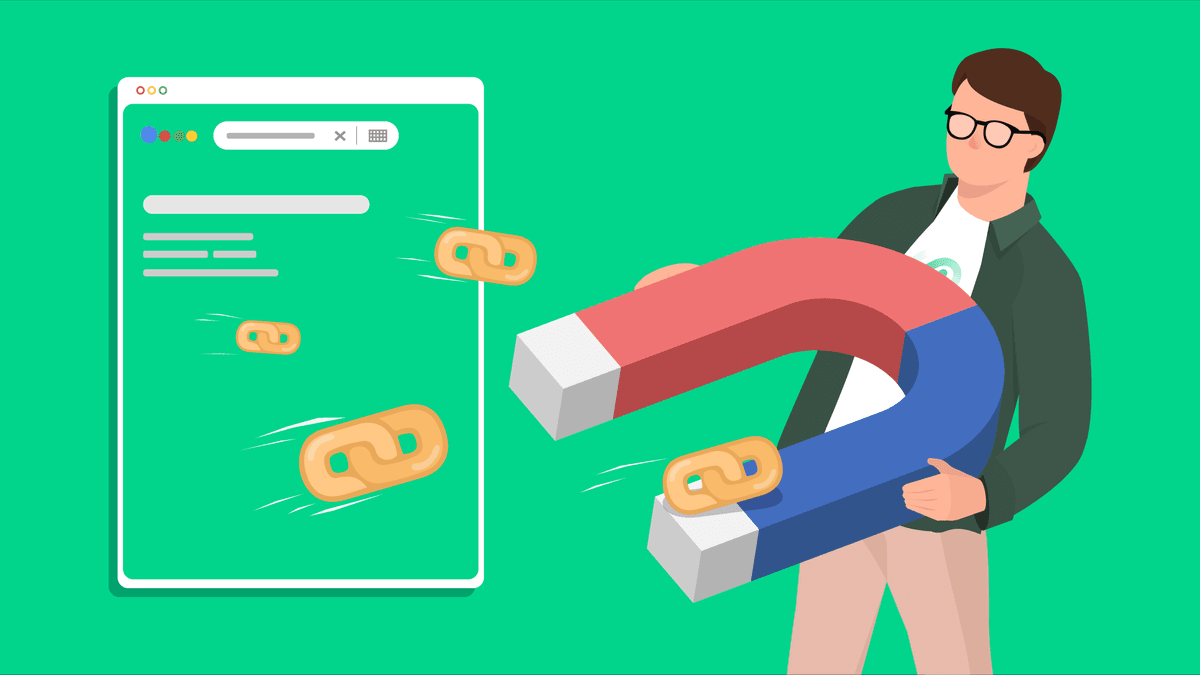 Here are a few examples:
Curated reports taking existing data from a number of sources e.g. "The State of Ecommerce Marketing By The Numbers"
Statistics pages that take key statistics from other sources of surveys e.g. "57 Link Building Statistics"
More insightful or specific pieces e.g. "The Fastest Internet Speeds By Country"
This strategy works because writers love linking to statistics to support points in their articles. If you can provide these statistics, you'll generate links.
When you create these pages, you must add value to the data. As well as making it more visually appealing, you can create graphs, charts, or add further context to the data.
This page from Fastmetrics about global average internet speeds is a great example.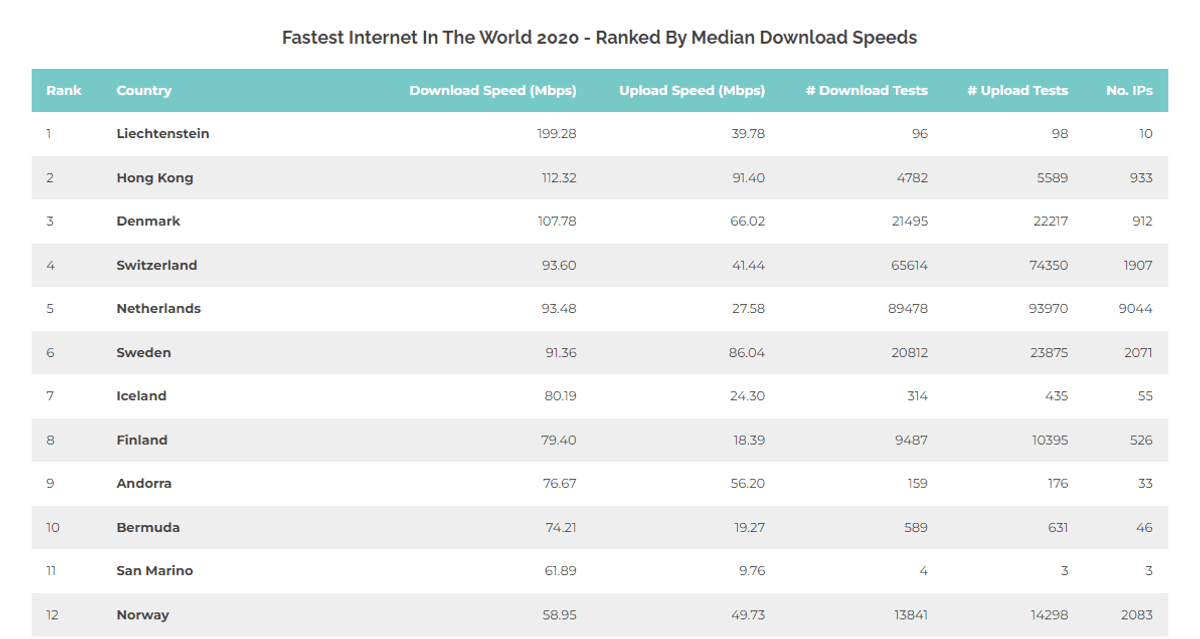 The company uses data collected in another report. But it formats the information in a way that is super easy to read. Fastmetrics even built an interactive map to clearly show the information.
Moreover, the map is embeddable, making it super easy for companies to link to the content.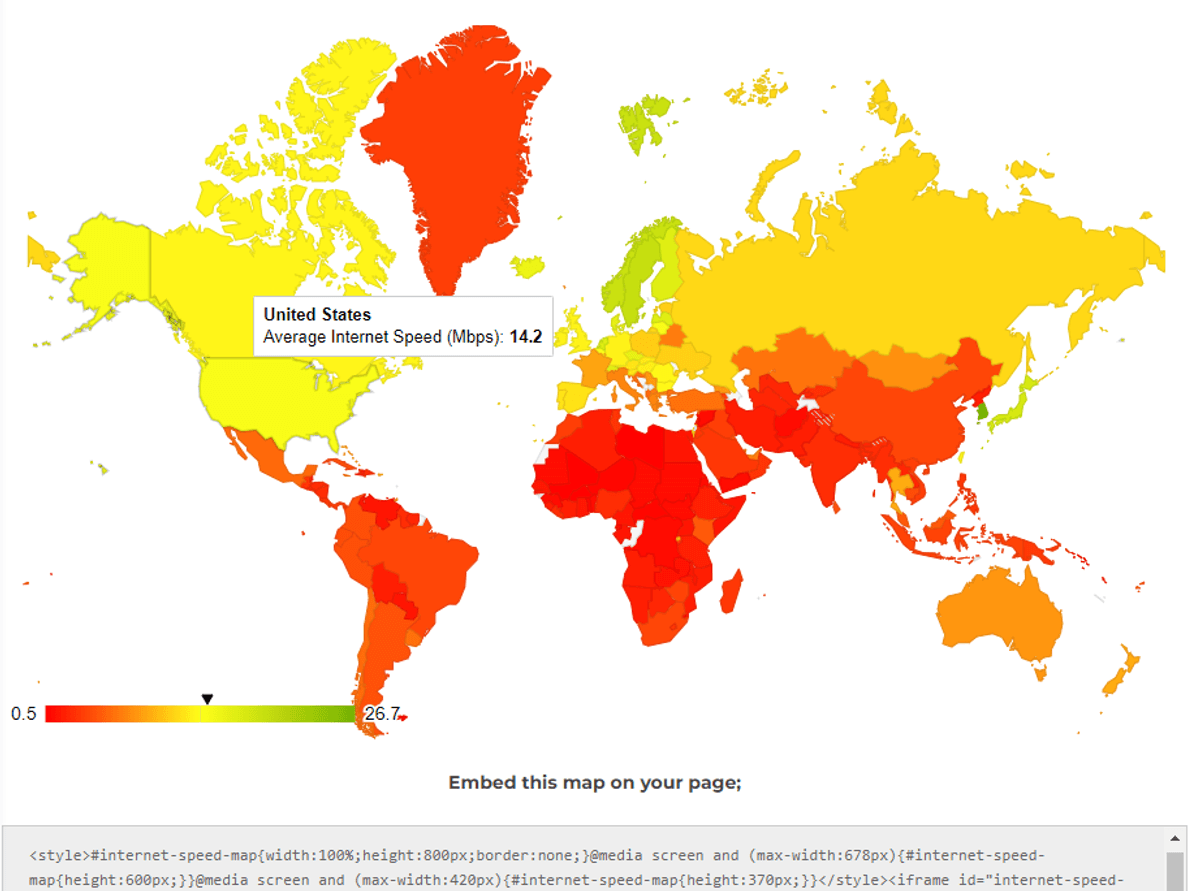 We love this kind of report, which provides a phenomenal source on a topic which is widely covered by a multitude of different websites and journalists - It relates to the internet as a whole, but also travel, quality of living, geography etc.
How to take curated reports to another level
When creating your report, you should optimize it for search keywords journalists use when looking for data.
Once your page has some initial links, there is a good chance that it will rank on Google Search. This means people will find the content organically when looking for content to link to.
You'll seriously increase the number of links you generate. And you won't have to do a thing to get them.

Generating Links on Autopilot
These types of articles are truly the holy grail of link building because if you can get them ranking near the top of Google, they'll generate you backlinks on autopilot.
It's a slow-burner because you're not going to get results immediately and it requires significant investment into a long-term content strategy, but for those willing to make the investment the payoff is unbelievable.

The Fastmerics article mentioned above currently ranks first for a ton of organic keywords, and it generates over 14,000 users every month.

Its link profile is also increasing consistently every single month.
While some of this may come from outreach, the vast majority of links are coming organically on autopilot, because writers and journalists are citing the article.


To do this effectively, consider the keywords people in your industry use when looking for statistics.
Look at your competitors to see if they have similar pages and, if so, which ones generate the most links.
There aren't many downsides to this strategy.
The biggest one is that creating pages that stand out isn't easy. If you don't have web design skills, you may need to hire someone to create the page for you.

5) Broken Link Building
Broken link building is a strategy that has been around for a long time, but it still works. We often use it to build high-quality links to our client's websites.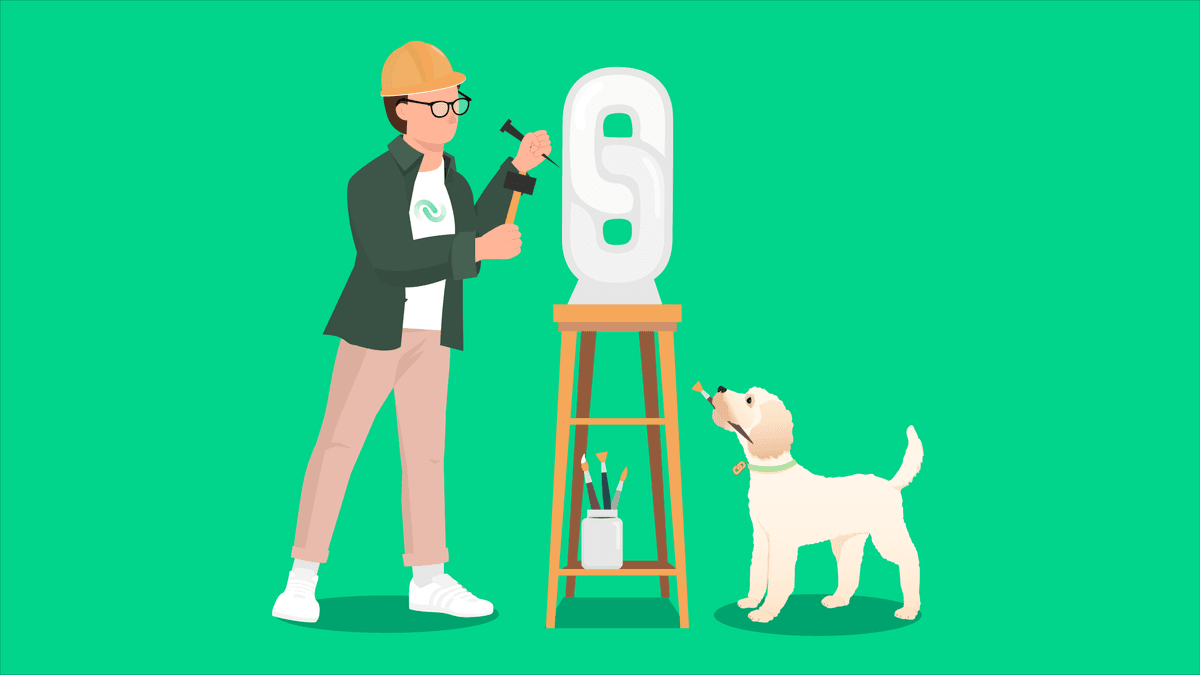 It's still effective because the problem of broken links is the same as ever:

People move pages and domains, resulting in broken pages.

Linking to broken pages results in a poor user experience.
This strategy provides a reason for outreach
Unlike pure cold-emailing (which a lot of people hate nowadays) with broken link building, you actually have a reasonable and logical excuse to wind up in someone's inbox. You should be providing them with a little nugget of value and pointing out a broken link on their website.
Broken Link Building with Ahrefs
Our favorite way to find and build broken links is to use Ahrefs to find broken pages on popular websites.

With this strategy, you can find broken links on relevant websites in just a few clicks.
Follow These 4 Steps:
Enter a popular domain in your niche into Ahrefs Site Explorer.

Head to the "Best by Links" report.

Choose to filter by "404 not found" links.

Sort the results by the number of referring domains to the page.
This will show you a list of URLs on the site that have lots of backlinks but no longer exist. You can see an example report in the screenshot below for the website Healthline.
The next step is to use the "referring domains" report to see the pages that link to each piece of missing content.
If the links are valuable, create an article on the topic of the deleted page and then contact all the websites, telling them about the broken link and asking them to link to your page instead.

Broken Link Building Tip 👇
Put the broken URL into the Wayback Machine internet archive to view the page before it was deleted. This will show you the type of content the original page included. Add similar content to your article to increase your chances of generating links.
Broken link building with LinkMiner
If you don't have access to an SEO tool with the above features, you can still build links. The process will just be a little more time-consuming.
The easiest way is to find pages with lots of backlinks and then check the page for broken links. Resource pages and statistics pages are good places to start your search.
You can use a Chrome extension called LinkMiner to check the page for broken links automatically. If any exist, the tool will highlight them in red.
You can also use Ahrefs' free broken link checker to see a website's top ten outgoing broken links.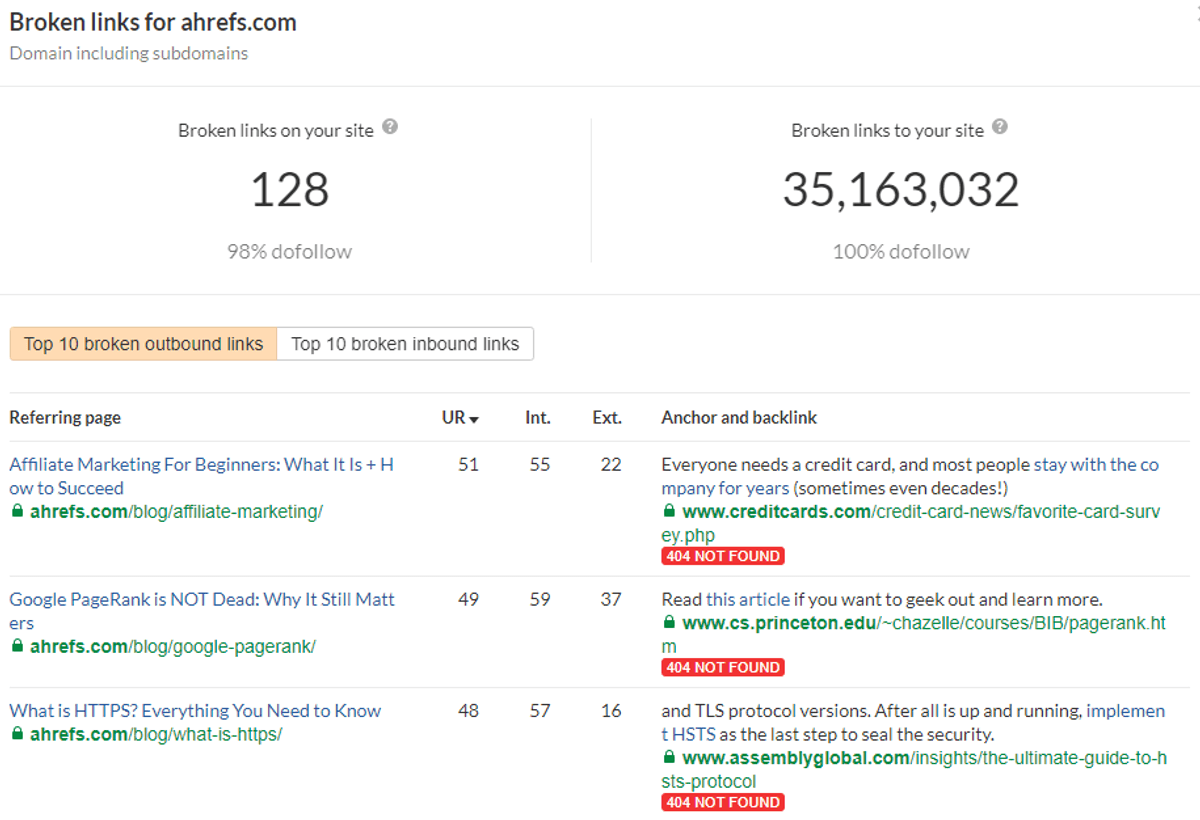 You then need to check the page for other broken links. You can do this for free using a tool like Moz's Link Explorer or Ahrefs's backlink checker.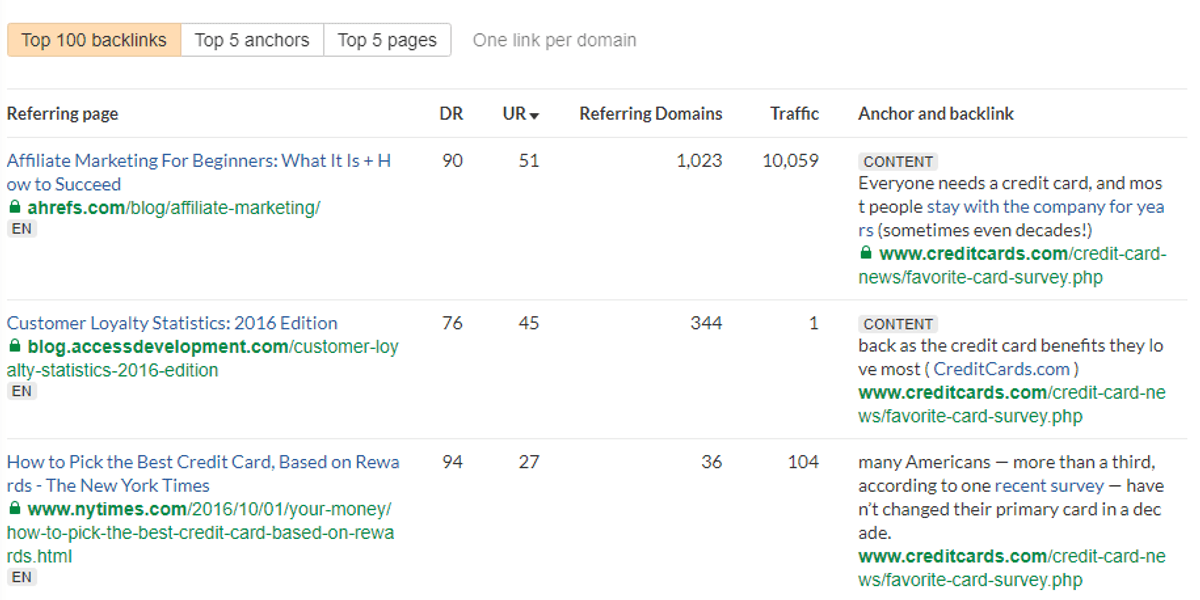 6) PR Backlinks
PR backlinks are an excellent strategy for generating links on high-authority news websites.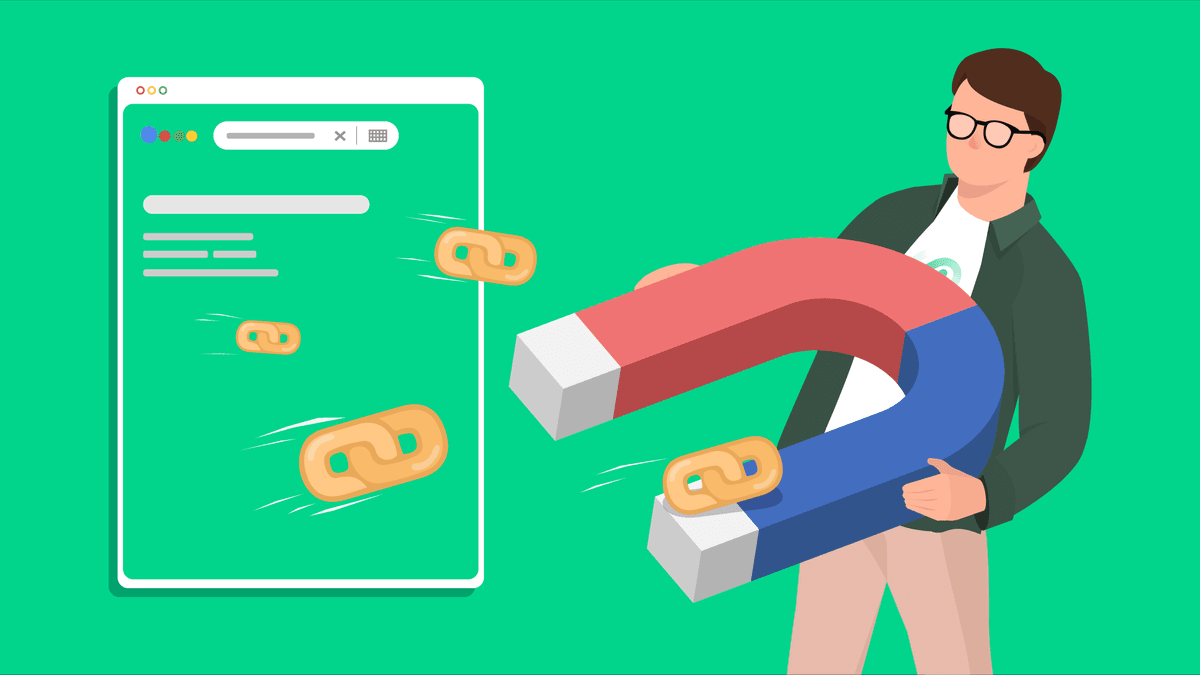 The idea is that you create a newsworthy piece of content and share it with journalists that cover your industry.
If your content gets picked up, it can result in a huge number of quality backlinks.
The Future Gamer campaign by OnlineCasinos is a great example of this.
The campaign was a research-backed study that predicted what avid gamers may look like after 20 years of unhealthy habits. The result was a super visual graphic.
The strategy worked: the story generated over 150 links, including those from Slashdot and Mashable.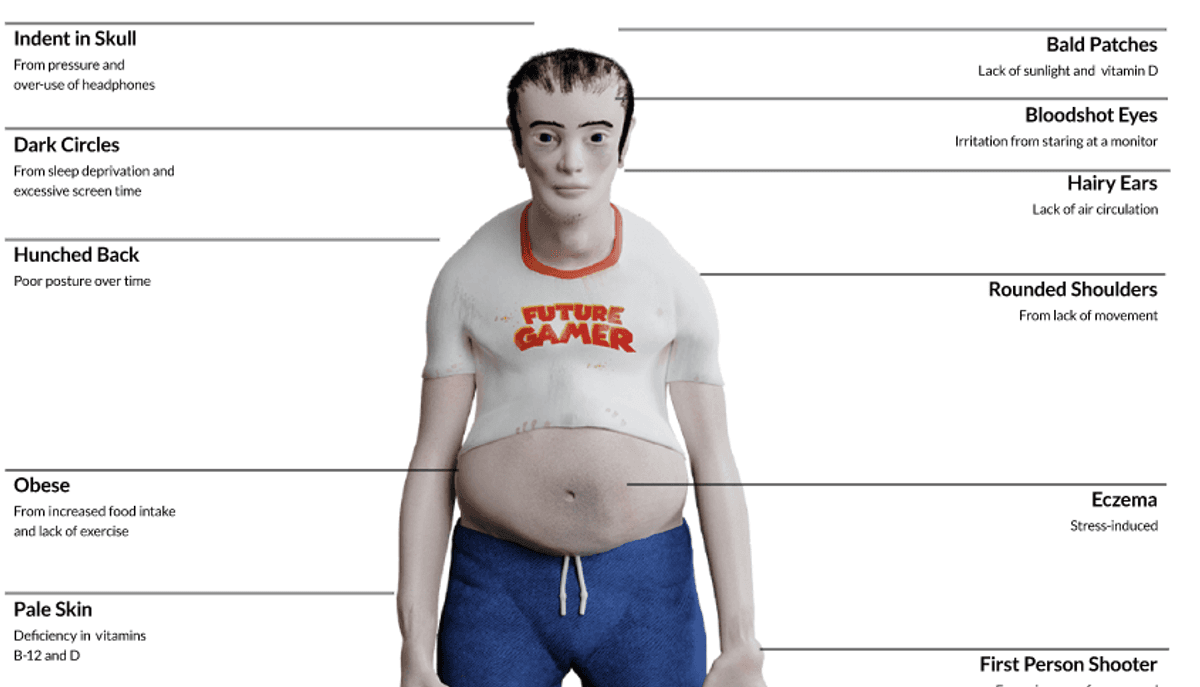 There are two challenges with this type of story.
The first is creating the content. It can be hard to create an idea with mass appeal like the one above.
Gain ideas by looking at the types of stories big publications cover. Narrow these ideas down to things that could be easily recreated.

How to Your Story Linkable 👇
🎨 Make it visual.
🖱️ Strike a good balance between clickable and clickbait.
📚 Back up the story with quality research where possible.
📰 Create a story in an area you have authority.
😃 Make sure the story is in an area with a lot of general interest.

Another option is to take inspiration from previously successful campaigns. You can see an example of how businesses do this in the image below.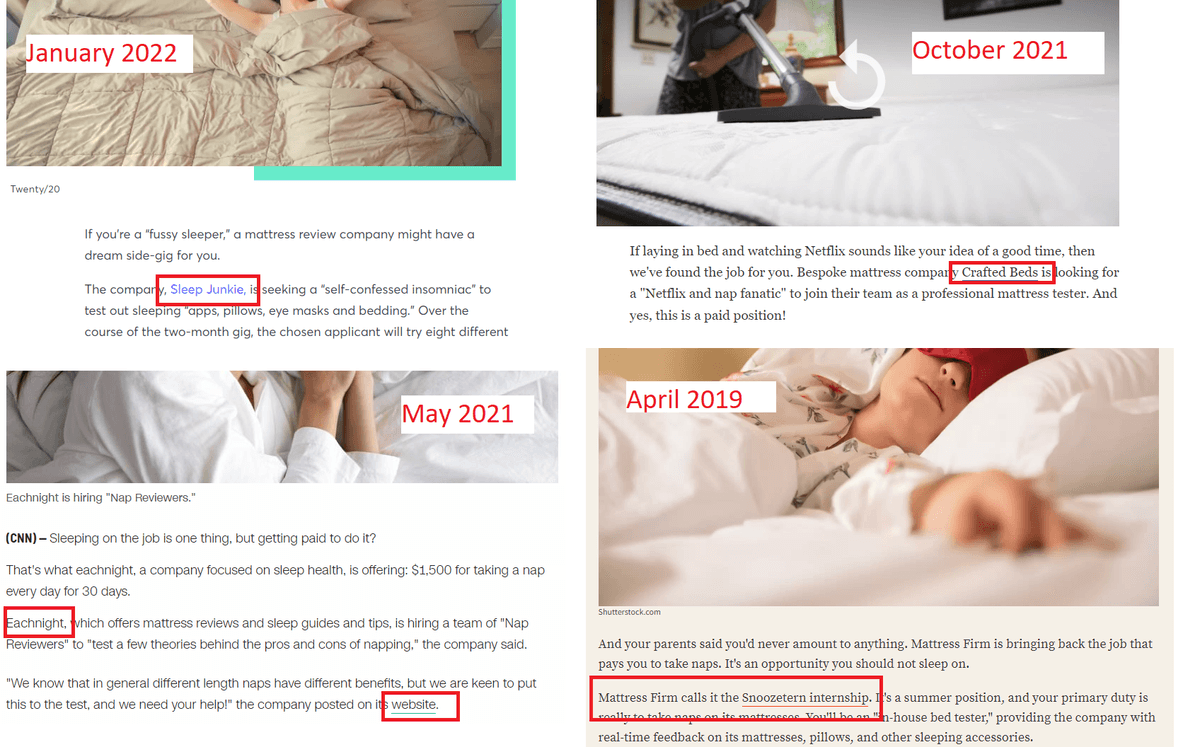 Each example in the image is a story about a different mattress company offering to pay people to become sleep testers. Each campaign was launched within the last few years. Despite the campaigns being pretty much the same, they all generated links from top publications.
The other challenge is getting your story in front of the right people. This can be tough if you don't have existing media contacts.
You can try contacting relevant journalists on Twitter or by email. But you may benefit from a dedicated PR backlinks service that will share your story with the right people.

7) Provide Testimonials or Case Studies
It's possible to generate backlinks by becoming the subject of a testimonial or a case study.
As a website owner, you are in a great position to provide this content. That's because website owners typically use lots of plugins and tools.
Consider messaging the companies that create this software to explain how their tool has contributed to your success. Let them know you're willing to provide a testimonial or be the subject of a case study.
If they go ahead with your suggestion, they may also be happy to link to your website.
You can see an example of this in action below for a user of a WordPress plugin that lets people create advanced post blocks.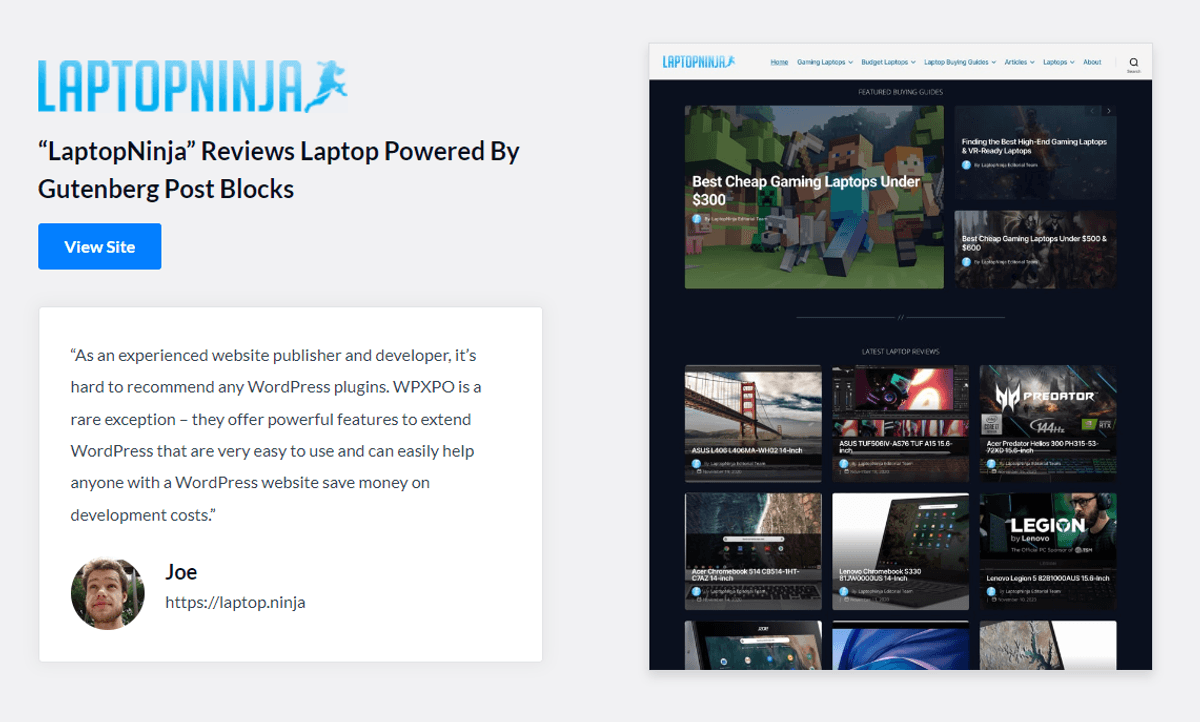 There are several things you can do to increase the chances of your website being chosen.

Choose lesser-known or newer tools over industry leaders. These companies are more likely to require case studies to show that their product is effective.

Be specific about how the product helps. The best case is if you can tie their tool to specific business results like gaining traffic, improving site speed, or increasing conversion.

Have a great website. Businesses want to be associated with other quality websites. Make sure your site is up to scratch and filled with high-quality content.
Reach out to a few different companies to maximize your chances of success.
The downside to this tactic is that you are limited in the number of suitable tools or services you use. However, because these are often homepage links they can be incredibly powerful!

8) Interviews and Podcasts
This is when you agree to let a website owner or a podcast host interview you about your business, website, or area of expertise.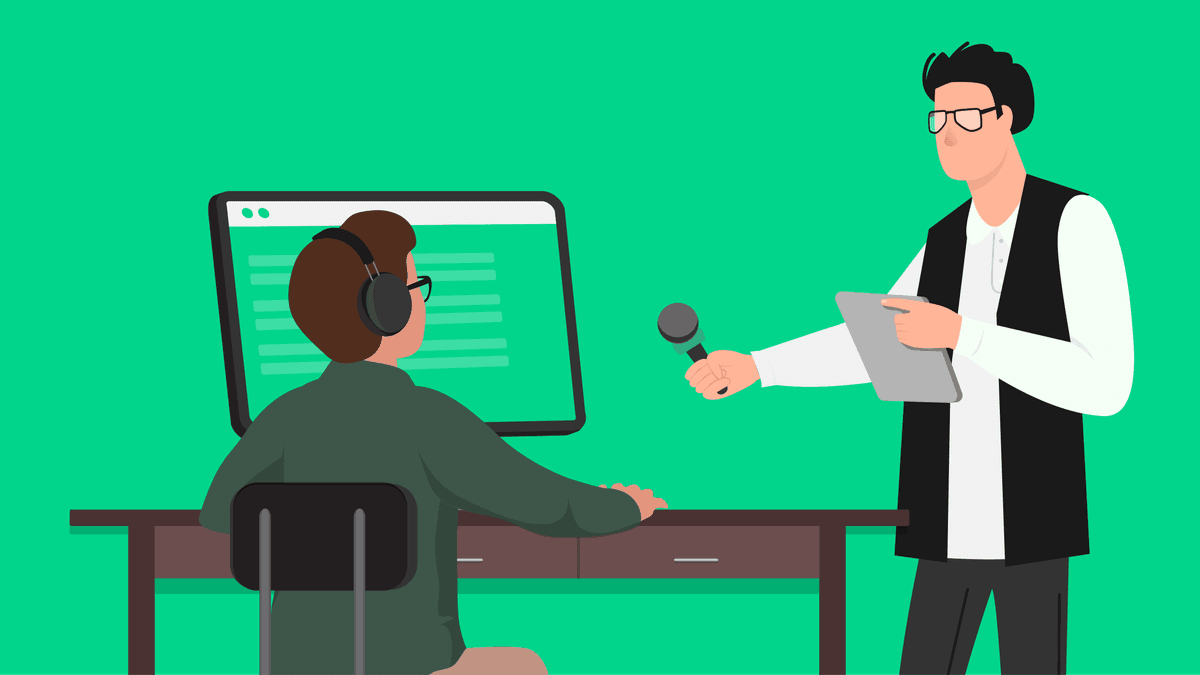 It's a great way to get backlinks because hosts typically want to provide more information about their guests. It works because these websites and podcasts always look for new and exciting content to publish.
The first challenge is finding places that will interview you. The good news is that there are websites and podcasts on pretty much any topic.
Just head to Google and perform relevant searches. This will typically reveal plenty of publications that publish interviews.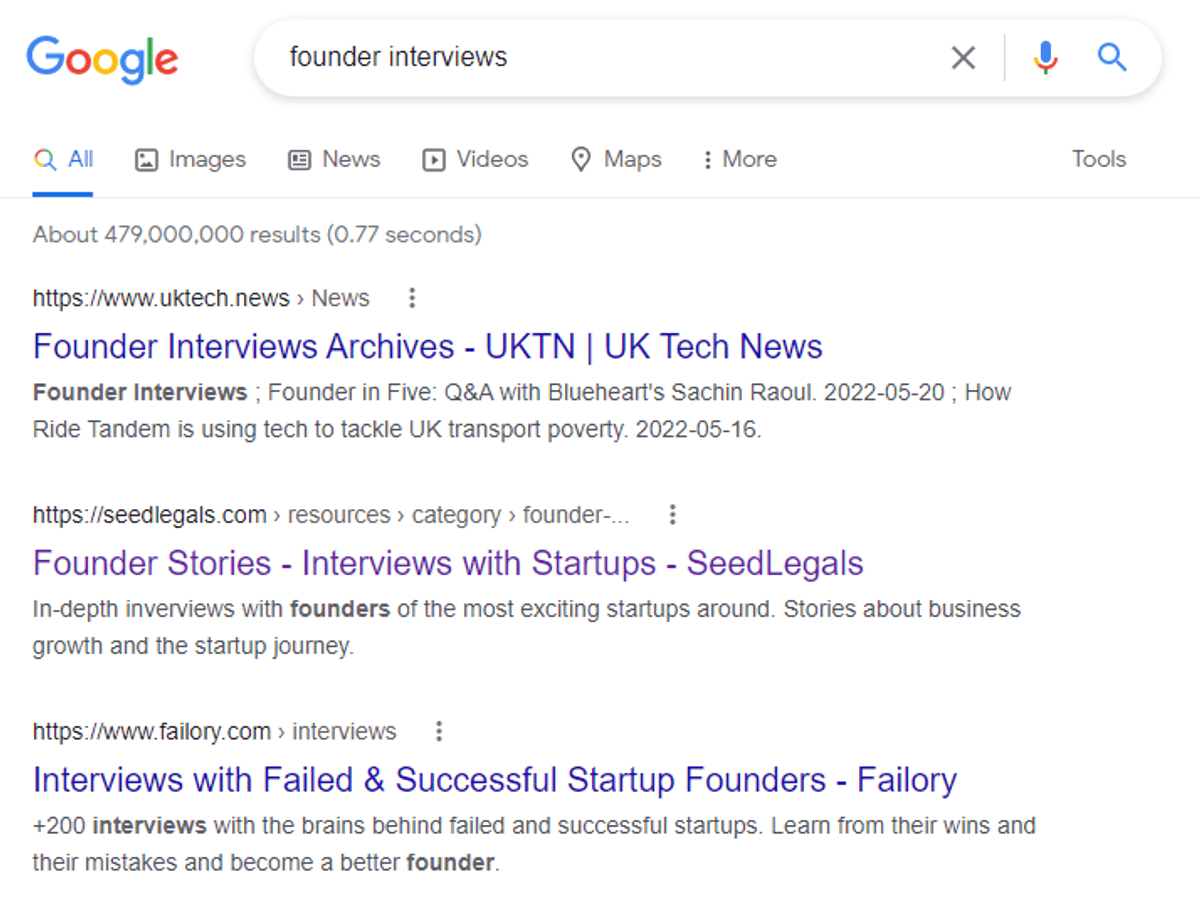 You can then start to think about why someone would want to interview you. You'll have a head-start if you are well-known or have a large network in a particular niche.
If you don't, consider specific achievements that are interesting to others. If you run a website or a business, there are probably plenty of things you can talk about that beginners would find useful.
Check out existing podcasts and blogs in your area to see how these hosts present their guests' stories.
For example, The Side Hustle Show does a great job of portraying small wins in a way that is inspirational to listeners.

The downside to this strategy is that it can be time-consuming to perform the interviews. You'll also have to be comfortable giving away your business secrets.

9) Unlinked Brand Mentions
This is an incredibly powerful and easy method of getting backlinks, especially if you're working at a brand that gets a lot of mentions across the internet.
To be totally honest, if you're a brand that gets mentioned a lot and you want more backlinks, there's no easier strategy than this. It's like fishing with dynamite.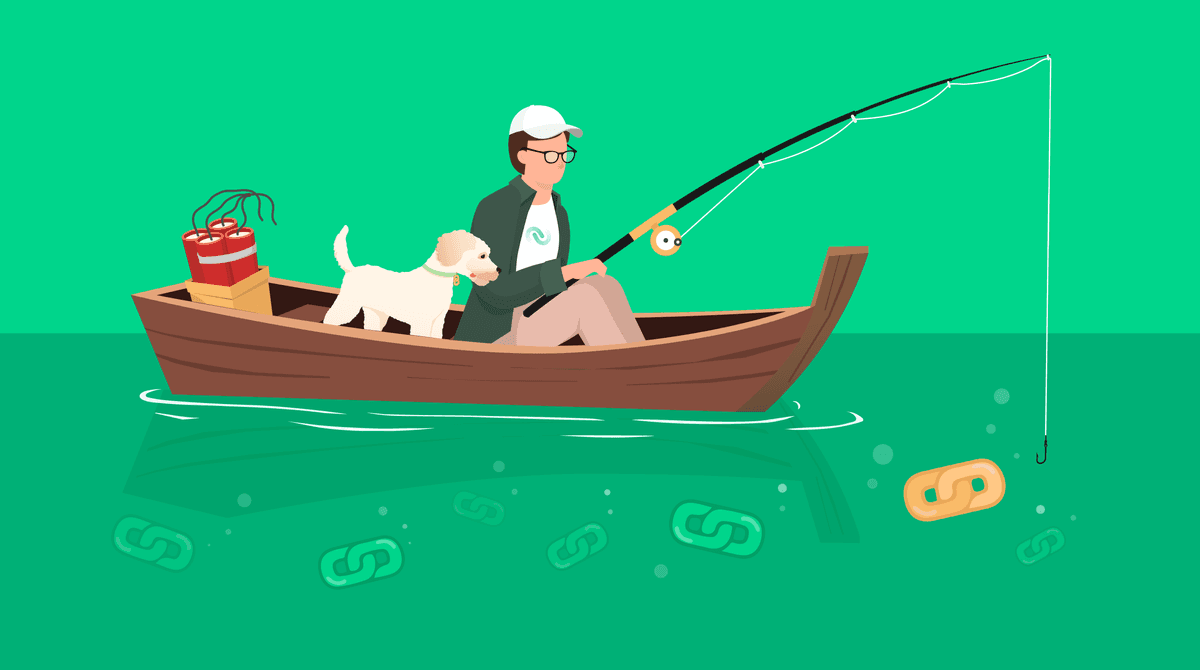 Let's use an example - Nike.
A brand like Nike has literally hundreds of thousands of brand mentions across the internet, but I'd guess that perhaps only 10% of those mentions actually link to the Nike website.
💡 For the discerning link builder, this represents a phenomenal opportunity. We can reach out to the websites or bloggers who mention our brand and ask that they add a hyperlink to the text.

Why unlinked mentions are easy
Unlinked brand mentions are a simple strategy because you already have an 'in' with the website in question - they've already mentioned you!

It's therefore much easier to request that they simply add a link to an existing mention of your brand.
Creating a prospect list for brand mentions is incredibly easy.
SEMRush has a brand monitoring tool where you can specifically find articles that include your brand name but do not include a backlink.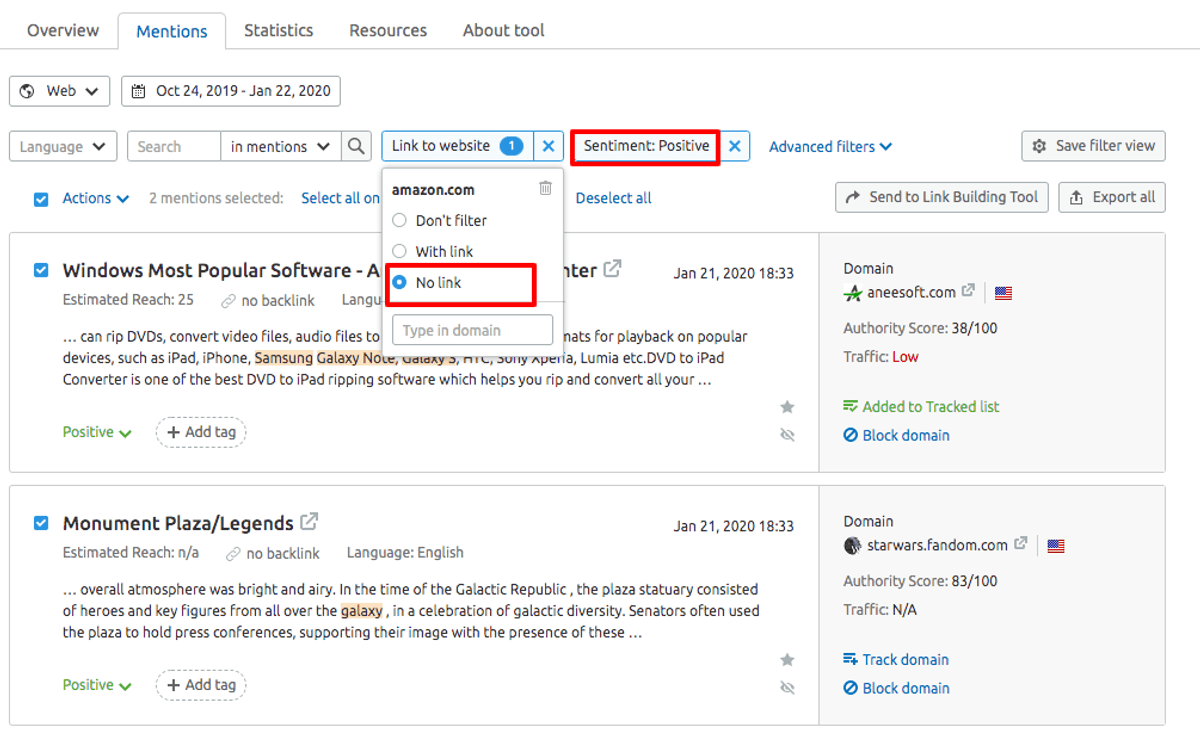 If you'd prefer not to use an expensive tool, you can try this out using a simple Google search.
Here's what to do:
Visit Google
Input the following search: intext:linkbuilder.io -twitter.com -facebook.com -pinterest.com -youtube.com
Create a prospect list: Filter through all the results, and place all of the unlinked mentions into a spreadsheet
Start outreach: Reach out to the webmasters with a kind and courteous email asking if they would be happy to include a link to your site

The problem with the Google method is that it's time-consuming to filter out all the results that don't include a backlink, but it's a great place to start testing the concept!
This strategy works
If you're fortunate enough to work for a company that's big enough to have lots of brand mentions, then this strategy is a seriously easy way to earn links.
We've used this method with many of our big brand-name clients, and it's like fishing with dynamite.

The problem is, if you're a smaller company with a small number of brand mentions on the internet, then this isn't going to be a scalable backlink strategy for you.
Choose a Backlink Strategy that Fits Your Website
Those are our favorite strategies that we find dependable and consistent. Of course, they don't all work for all websites. Instead, think about which strategies fit your brand's strengths and use these to build links.
For example:

If you're a great writer, try guest posts.

If you have niche expertise, use HARO.

If you love trying out new tools, try pitching case studies.

If you're a good talker, make yourself available for interviews.

If you have PR or media experience, try PR link building.
By thinking about where your strengths lie, you'll set yourself up for the best chances of success.