HARO (help a reporter out) is an excellent way to attract links from high authority publications, which is very advantageous for SEO performance.
Platforms like HARO are very predictable for link building, simply because the reporters actually want your story.
The concept is simple - Journalists, reporters & bloggers are looking for expert sources on all manner of topics, and by providing them with a great quote, they'll link to your website.
📹 Check out this video on exactly how it works
But getting coverage is far more complicated than sending out the odd reply when you see a suitable opportunity. This type of scattergun approach sees companies fail to build links despite investments in time and effort.
Using a HARO link building service (like ours) is a good option to build branded white hat links quickly.
You'll get more links, from big publications like these;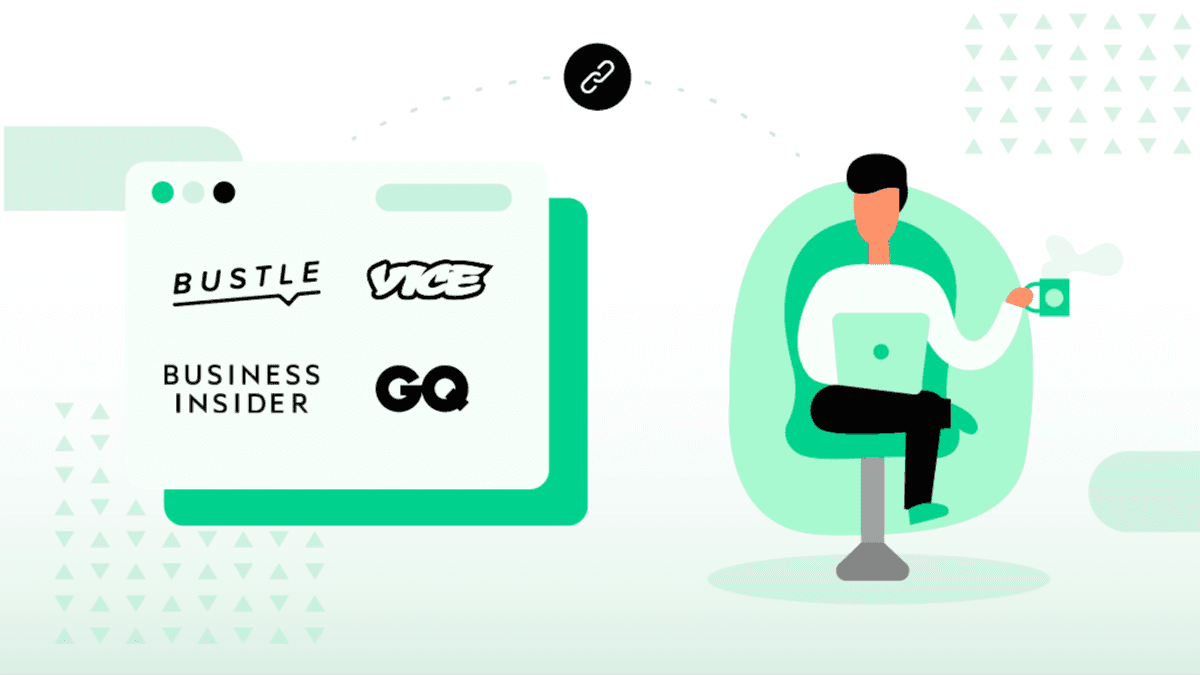 Why HARO Users Regularly Earn Links From Big Media
Every day, journalists at sites like Insider, The Wall Street Journal, Fast Company, and more use HARO to request expert insight for their stories. These requests are sent out in one of HARO's many daily emails.
Looking for HARO Links?
If you're looking for high-authority backlinks using platforms like HARO, Qwoted and other journalist outreach platforms, then you've come to the right place!
Drop us an email via our contact page, and we'll give you the lowdown on exactly how we can help 😎
If a writer chooses to use your response, you'll get a backlink from the website that published the article. It's a win-win situation: journalists write better stories backed up by experts, and you get high-quality links from an authoritative publication.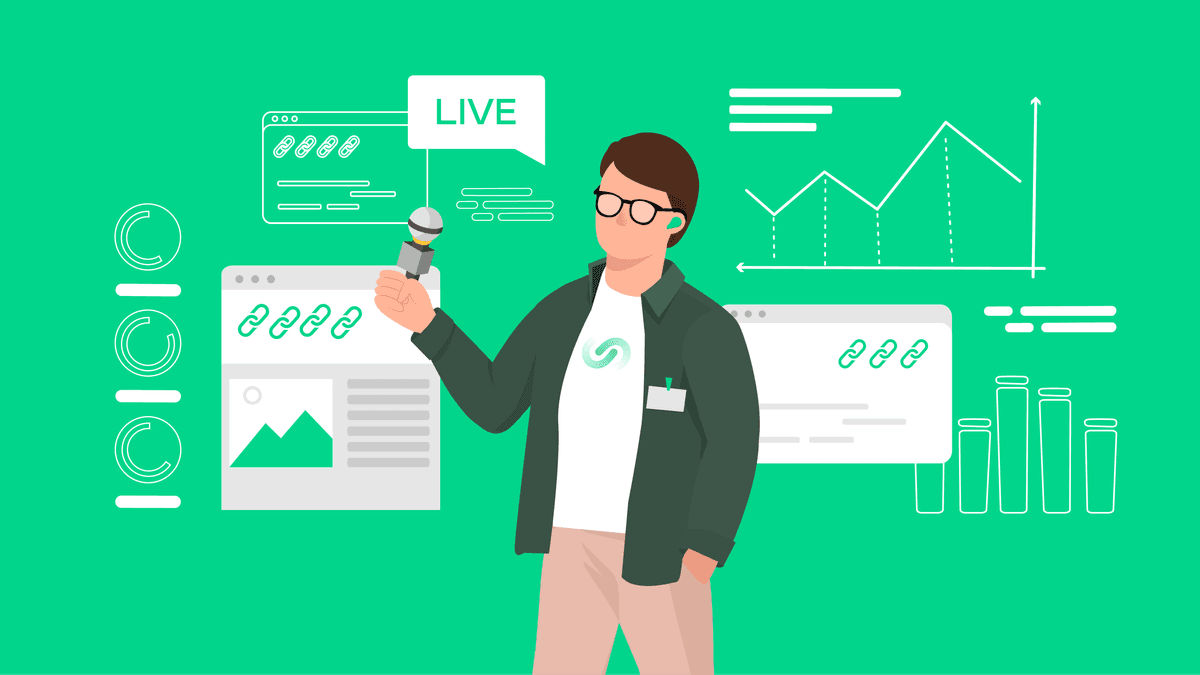 How to Succeed with HARO Link Building
I've listed the 5 most key elements of any success on the platform below. If you follow these you can't go too wrong!
Fast responses - This is by far the most important. If you respond quickly to a HARO query, your pitch will land right at the top of the journalist's feed, meaning he/she is far more likely to go with your insight. If you leave it 24 hours, it's likely that 50+ people will have already replied and the opportunity is lost.
Look for relevant requests and topics - You can easily scan these in the HARO daily emails. For example, if you're a digital marketing agency, you can answer pretty much any question about marketing, business, entrepreneurship, advertising, management etc.
Be concise - Don't write any more than 200 words in your response. And don't start dropping links to all of your social profiles and contributions. The writer just wants to grab some insight.
Use actionable and insightful tips - This is where most people go badly wrote. Don't write generic fluff, it never ever works. Journalists want some lovely quotable points of expertise. So tell them about tools, and actionable strategies you use. Open with the actionable piece of advice, then go onto explain what you mean.
Never use filler content - You're not writing a beefed up blog post, you only have 200 words to convince someone you're an expert with an interesting insight that their readers may enjoy.
How We Built Our SEO Results With HARO
The Linkbuilder website is proof that HARO works. We currently rank number one for many profitable and highly relevant link building related keywords - and are on the first page for many more.
🔑 Keywords we currently rank well for include:
Link Building Agency (Number 1)
Link Building Company (Number 1)
Link Building Expert (Number 1)
Link Building Service (Number 3)
We have many backlinks — as you'd expect from a link building agency. But HARO has attracted some of our best ones.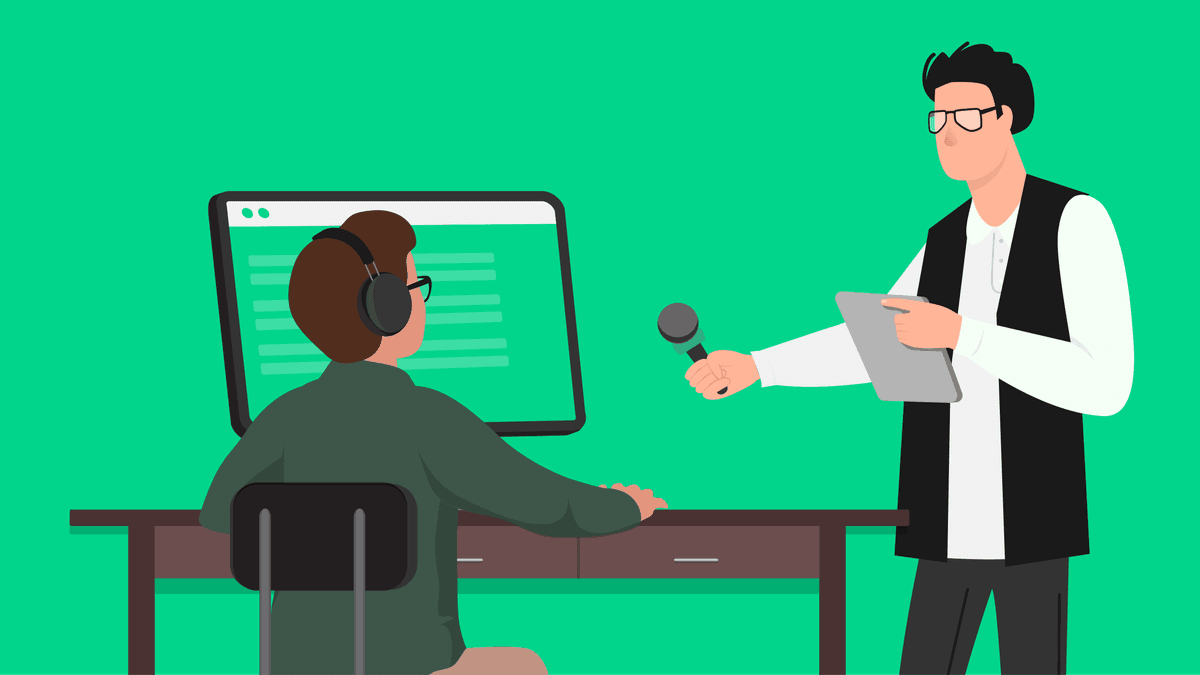 LegalZoom HARO Link
a site with a DR of 81, and millions of organic search visitors per month. The journalist sent out a request on HARO asking how small businesses can define and increase customer lifetime value.

To stand a chance of being chosen for a competitive request like this, you need a deep understanding of the publication and what the writer wants. This helps you write an easily quotable response that ticks all the boxes the journalist is looking for.
As a HARO link building service, we have a refined process that ensures all responses meet these criteria. We used this system when responding to the Legal Zoom request and the writer used our answer. You can see it in the screenshot below.
RavenTools HARO Link
We also used HARO to get the link below on Raventools, a DR 79 website. The request was for agency owners to talk about their best tips for predictable lead generation.
As an agency, we were well suited to reply. Our explanation on how to use YouTube to generate leads was used.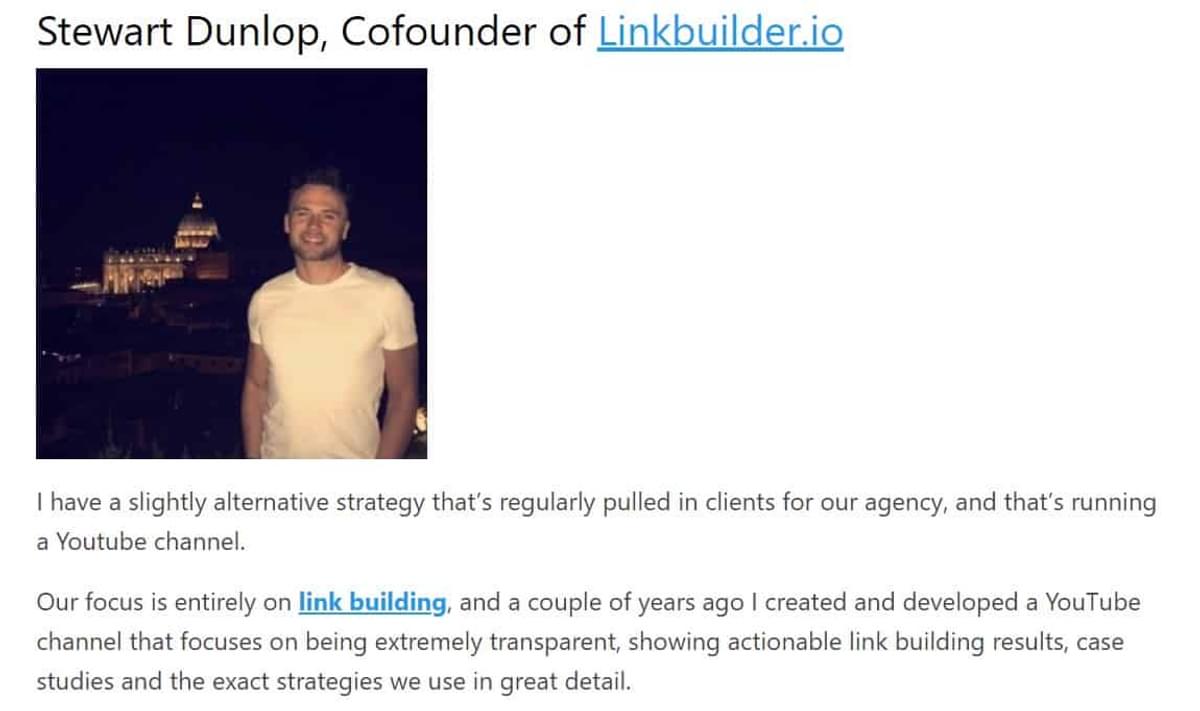 💡 Top tip for inspiration
Look at Quora and Reddit threads related to the topic being pitched. Those are often gold mines for finding interesting viewpoints that you can 're-word' into your own HARO journalist pitch.
🤫 The Secret SEO Sauce - One of Our Responses

I'm going to share with you the exact response that landed us a link on LegalZoom...
LegalZoom (DR 91) Success
Here's a response we wrote to a writer from LegalZoom looking for insights on customer lifetime value:
"Hi Sandra, Great idea for a post!
People are often very concerned with sales, but they don't realize the impact that improving customer lifetime value can have on revenue. Understanding your customer lifetime value is a vital piece of the business puzzle.
It not only allows you to make key revenue predictions, but helps you to make incredibly informed decisions on your marketing and advertising spend, because you can easily calculate your ROI (return on investment) from various different marketing activities, and make informed decisions on which are the most effective and generate the best returns. Companies can increase their customer LTV through a number of intelligent strategies – One of the best methods is by greatly improving your customer service offering, which has been proven to greatly reduce churn rate in a great number of businesses.
All things being equal, if people like you and feel like they're being treated well, they're going to stick around as a customer longer."
Pretty simple right?

You don't need to be a copywriting genius to land links from journalists, you just need to give them a tasty and unique piece of information that they can extract and use within their article.
The Experiment - Common Mistakes People Make
We actually ran our own internal experiment with HARO.
I wanted to see how other SEO's and link builders were replying to emails, so I signed up as a reporter and left a query looking for the best link building strategies that people are currently using.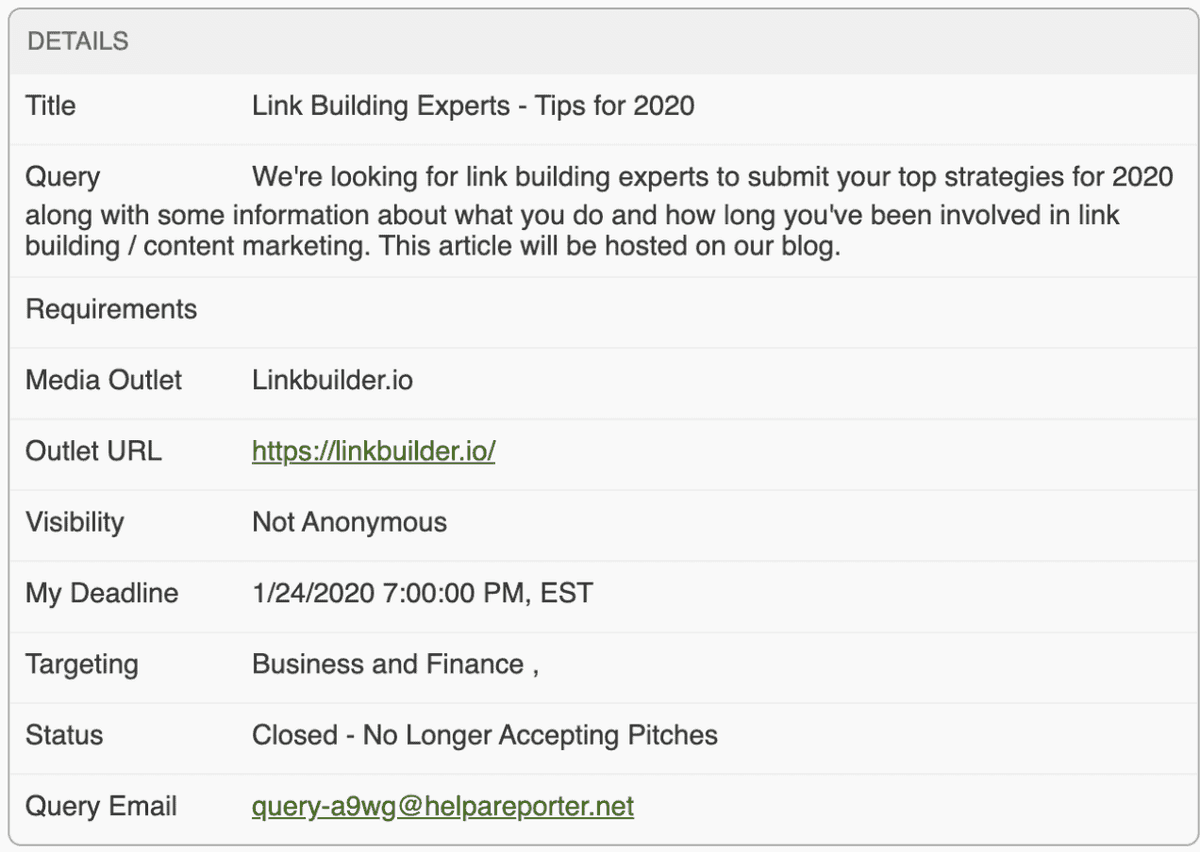 I figured I'd get a ton of responses from SEOs, agencies and independent brands and I was totally right - We got 86 responses in total!
It was an interesting meta, because clearly most people are using HARO for link building purposes, so I figured out how the top performers were responding to journalists, and I could see clear trends on how they were approaching their responses. On top of that, once they gave me their website URL, I could plug it into Ahrefs to see if they had lots of obvious HARO successes, which some of them did.
😄 My experiment actually became an awesome blog post (HARO is legitimately awesome for getting roundup style content), which now ranks position 1 on Google for 'link building experts'
Some of the most common mistakes people make:
They write pitches which are way too long and cover far too many points
They write on behalf of clients (this never works)
They don't have good social proof
They write pitches were are totally generic and don't provide unique insights
Why Our HARO Service Attracts The Best Links
The high volume of requests on HARO is both the service's major selling point and one of its flaws. While there are plenty of opportunities, finding the right ones can be tough, and you have to know what to look for.
Ultimately, HARO is one of the best strategies out there to grow your domain authority fast, and it can even be a great method of tier 2 link building over time.
We've built these types of links consistently for all of our own websites, and it's a service we are delighted to bring to our clients now as well.

Our 3 Step Process Ensures Success
🔍 Step One: Onboarding
First, we set up a consultation to learn about your business and areas of expertise. This gives us the best possible chance of earning relevant links. At this stage, you let us know your link requirements.
🧐 Step Two: We Monitor HARO Emails for Opportunities
Once we know more about your business, we monitor HARO for opportunities. We make it our job to check these emails as soon as they hit our inbox. Quick responses are crucial to HARO success.
🧠 Step Three: Craft Effective Replies
We write intelligent replies to HARO pitches which add serious value for the writers. We understand exactly what they're looking for and how to pitch writers, and that's why we have an incredible success rate.
Why We Are the Best HARO Link Building Agency
👉 We Reply Fast
Timing is essential when building links with HARO. Our system means we reply faster than other users, so our responses sit at the top of the journalist's inbox.
👉 We Choose The Best Opportunities
Not every request on HARO is from a respected website with valuable domain authority. Our process quickly spots the best, most relevant opportunities for your website.
👉 We Give Answers Journalists Love
Journalists love sources that make their job easy. Our responses use actionable tips and quotable responses that journalists love. When combined with our fast response time, this leads to link building success.
HARO Link Building Service FAQ
ℹ️ What Types of Company Do You Work With?
We work with any company that wants to improve the DA of its website. We find HARO works exceptionally well with professional services, SaaS, and eCommerce sites. HARO emails commonly include requests relating to tech, travel, business, finance, lifestyle, and more.
We also work with SEO agencies to deliver backlinks to their client's websites.
ℹ️ HARO is a Free Service, What are the Benefits of Hiring an Agency?
There is a high volume of requests on HARO, the majority of which are unsuitable for most businesses. Good opportunities are highly competitive, and you need to reply quickly (usually within hours) in a way that is optimized for use by journalists.
Our clients find they not only get more links, but they also save significant time by not having to monitor emails and craft replies. A high success rate plus quick results mean clients value our service.
ℹ️ Can you Guarantee Links?
We charge on a per-link basis, meaning we continue working for you until you receive the links you paid for. While there is no way to guarantee links, we find that this method is about as close as you can get.
ℹ️ What Type of Links Will I Receive?
Journalists at top publications use HARO, and these are links we prioritize. There are also many opportunities to feature on well-respected blogs, local outlets, and other quality websites that can result in backlinks with incredible value.
If you have specific requirements about the types of links you want, we can discuss this during a strategy call.
ℹ️ How Long Does It Take?
The amount of time it takes to receive links depends on several factors. But clients typically see results within a month. Industries with a high volume of requests have more opportunities to be featured.
ℹ️ Can I Use HARO Alongside Other Link Building Strategies?
Of course! HARO is an excellent way to get links from high DA publications. But other forms of link building still have a place in any good strategy. We also provide guest posting services and an all-inclusive link building solution.
ℹ️ How Much Do You Charge?
We tailor our HARO service to the requirements of each client we work with. Get in touch via our contact page to request a quote.