I'm going to preface this article by saying that link building isn't the only strategy we've used in the Real Estate niche to supercharge rankings, but it's allowed us to power up all of our pages and drastically improve our rankings for those pages, so we'll start there.
Link Building in Real Estate
Conventional wisdom dictates that it's extremely difficult to build links and develop search engine results in the real estate niche. We disagree.
We've been earning links in the real estate niche for some time now, and we've managed to win some phenomenal exposure and backlinks on some incredible websites.
Think outside the box and look in other friendly industries!
Real Estate Link Examples
To start with, I want to show you some tangible links that we've built in the industry. These types of links could easily be replicated by any kind of company in the Real Estate niche (agent website, listing site, service provider, B2B, web-development - you name it)
Below are some links we built for our client Follow Up Boss (Real Estate CRM) in different verticals highly related to the Real Estate Industry.

💵 Sales
✉️ Marketing
🏠 Real Estate News
🏠 Real Estate Education
Strategy 1) Authentic, Scalable Outreach
This is our bread & butter when it comes to building links in Real Estate.
What's the ultimate goal?
With this type of outreach, we're typically using an insightful or useful piece of content on our website to show to someone relevant. But ultimately, we want to make a connection & establish a relationship with the other person around the topic of Real Estate – whether that's sales, marketing, processes, whatever.
Once the relationship is established, the link will come.

Our process first involves identifying a piece of content we'd like to build links to. In this example, we're going to promote this article: 13 Free Real Estate Lead Generation Strategies That Work.
Next, we're going to go through the painstaking task of building out a list of link targets that we believe may be interested in our content. We want to find bloggers talking about Real Estate sales, how they can find more leads, how they can improve their sales game etc.
We can use tools like Ahrefs content explorer to help us: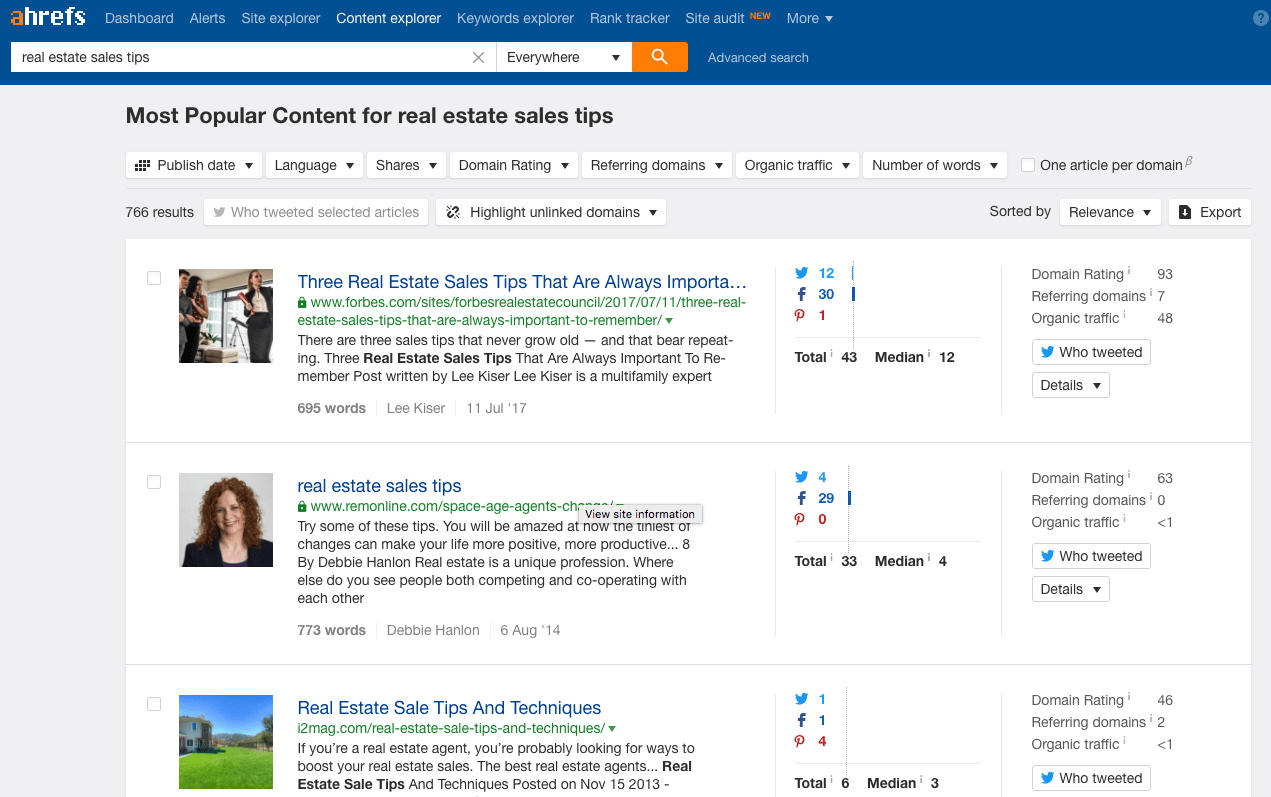 Our methods of prospecting include;
Competitor research - finding link targets from people who have previously linked to similar content
Google research - using advanced search operators to find relevant people talking about our subject
Content explorer - using tools like Ahrefs to scan for relevant content that contains certain keywords
Common Mistake – Competitor Prospecting
Many people fall at the first hurdle when it comes to the initial prospecting phase. They end up making a list of websites who are essentially writing about the exact same thing as them (most of the time written by key competitors) – This is a big mistake.
Why would anyone want to link from a blog post about Real Estate Leads to another extremely similar piece of content about Real Estate Leads?
We want to find content that's similar in nature but not exactly the same. That's the difficult part, and requires a lot of trial and error.
Eventually, we should have a nice list of link targets ready. We normally aim for over 100 targets for a single campaign: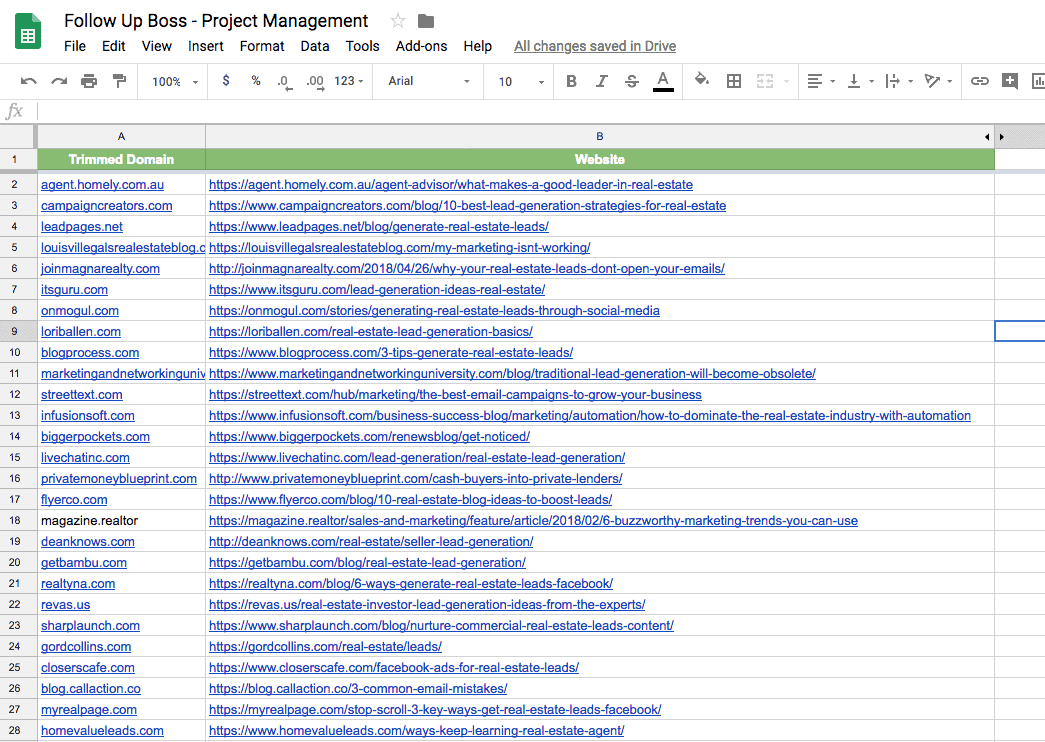 Now it's time to set-up an outreach campaign. We use an extremely powerful outreach tool called Pitchbox to manage all of our campaigns.
We'll add all of the data from our prospect list, and find other important details such as an accurate email address to contact, and the recipient's first name.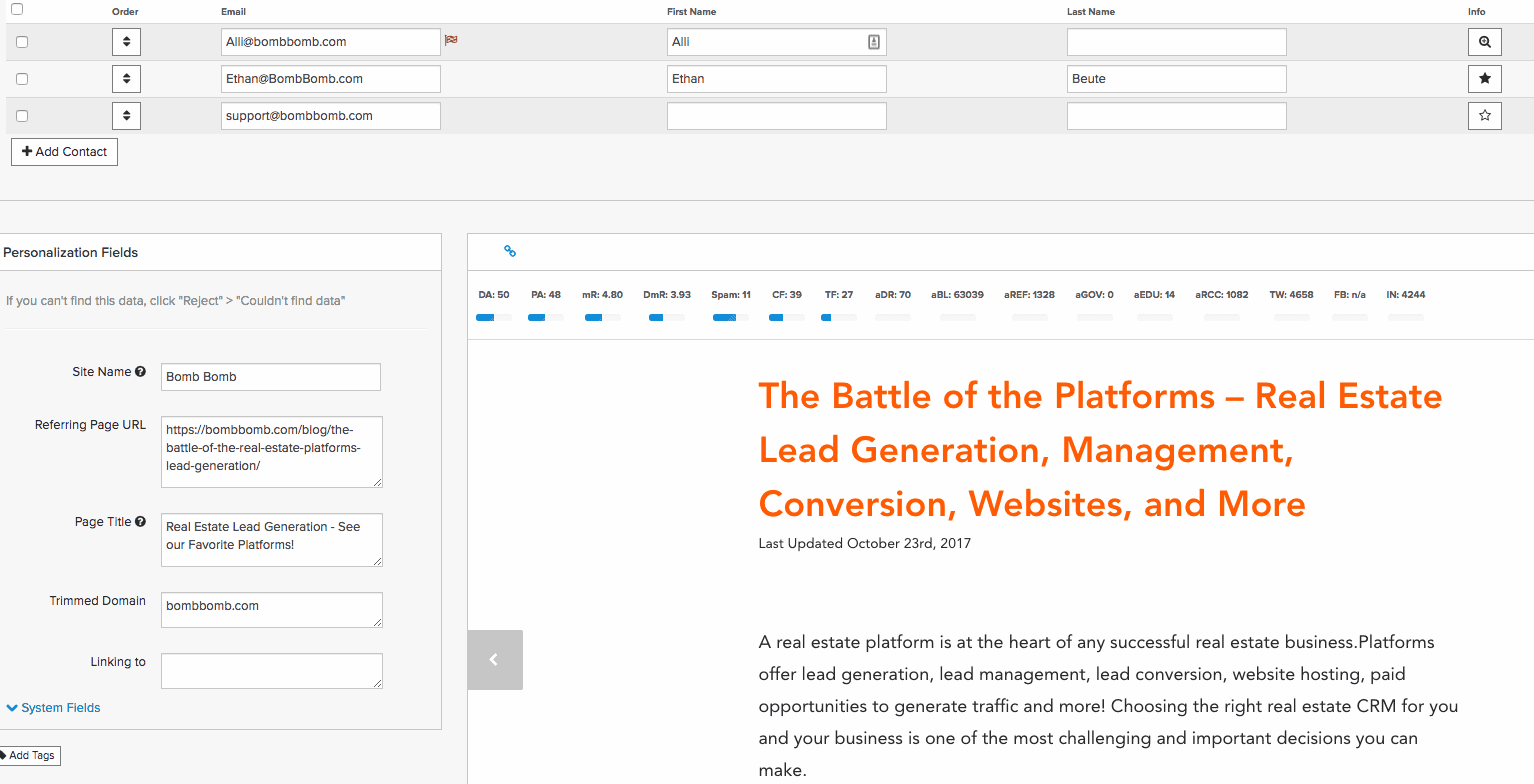 Once we've completed all of that, we can craft our email templates and launch our email campaigns.
Note: At this stage, I'd normally insert an image of the outreach template and approach we'd use, but I'm not going to because it would probably be copied and re-used relentlessly.
Instead, I'm going to give some pointers for your outreach templates;
Some Quick Pointers & Considerations for Email Templates
Always try to include the recipient's first name.
Use a succinct introduction and be fun & friendly - I hate overly professional outreach emails for the most part.
Be clear & don't write too much - 3 or 4 paragraphs should suffice.
Don't just talk about yourself, talk about them.
Why would they benefit from adding your link? What unique content do you have that their readers might gain from?
Is there any way you can help them in return? E.G. Shouting them out on social media, doing an interview for your blog.
Always follow up! This is extremely important, 50% of our success comes from follow-ups
Results
So after we've started sending out emails, it's imperative to monitor results and actually measure success, otherwise what's the point in all of this?
Our response rates are pretty solid;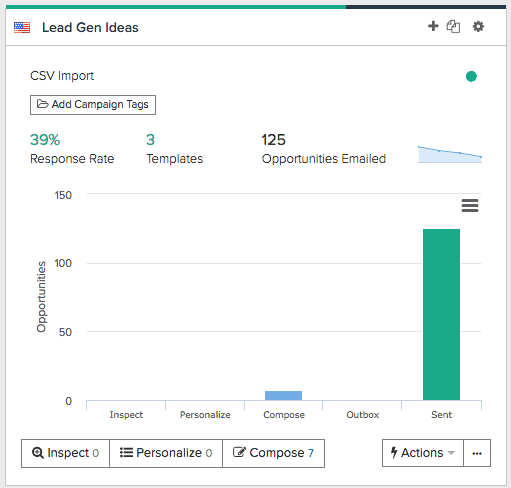 And nearly 50% of responses come from follow up emails;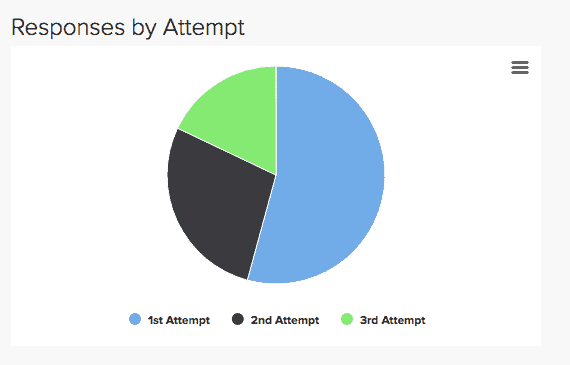 But, what ultimately matters is that we get positive responses & earn links;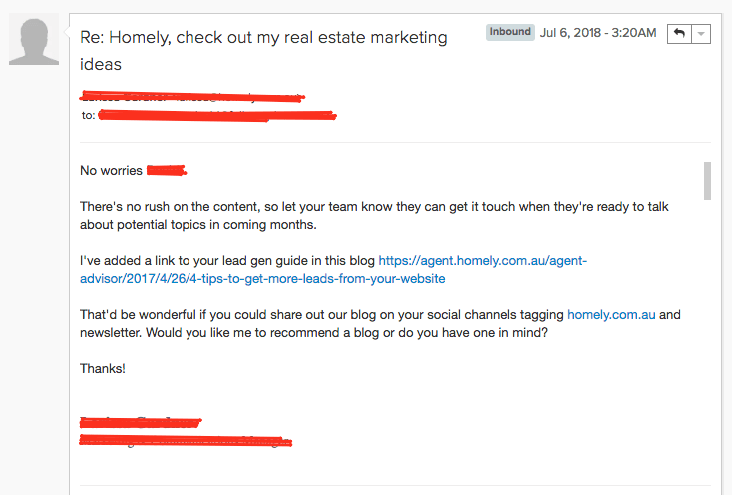 So that's much how we go about launching a natural outreach campaign from start to finish.
We're using a very authentic, highly scalable process to get our content in front of the right people, maintaining a very high response rate and truly engage them.
The End Result
There's no point in building all these links without a reward, right?
We now have over 40 links to this single page – The majority of which came from natural outreach campaigns.
Position 1 for 'Real Estate Lead Generation' in the U.S.
We get thousands of hits per month to the page for searches related to 'Real Estate Leads'
According to Ahrefs, our organic positions are worth $57,000 per month (If we were to buy up those same spaces and click volumes using paid ads on Google)
Strategy 2) Guest Posting
Guest Posting is a tried and tested strategy that's used by top-level marketers across the World. It allows us to reach a target audience we wouldn't otherwise be able to, and can earn us some strong referral traffic over time.
Another benefit for link builders is that we can often control the target URL and anchor text for links that we place within guest posts, which is useful for building powerful links to difficult pages.
Powerful Backlinks
Using this strategy, we landed a guest post (and backlinks) on the Hubspot.com Real Estate Blog – a DA 91 website with a huge amount of power behind it.

If you're looking for super high authority links on sites like HubSpot, we'd recommend checking out our guest post service.
The process follows a very similar suit to strategy 1. We create a list of target prospects in various niches relevant and related to real estate.
Some key niches we targeted for guest posts:
🏠 Real Estate
This one's obvious. Real Estate has so many sub-niches, and regardless, they're all hungry for unique content, and we had some very unique ideas that resonated with editors.
💵 Sales
Sales blogs are a perfectly matched for ambitious Real Estate Agents, and we had some great ideas on creating content around scaling sales.
✉️ Marketing
Real Estate marketing is a huge sub-niche of the industry, and we reached out with some fresh ideas.
💼 Business
Business websites love to hear about strategies for scaling & growth, and Real Estate is a wonderful business for telling those stories.
Once we have a full list of potential targets, it's once again time to start sending emails!
Note: Again, I can't show you our exact outreach templates, but I can give you some pointers below.
Guest Post Template Pointers
Always use the recipients first name and be personable.
Be clear, open & honest as to why you're emailing.
Include your credentials to display trust - a strong email signature always helps.
Show some examples of excellent writing work you've completed in the past, so they know the level of quality they're getting right off the bat.
Throw out a few unique topical ideas that would be genuinely insightful and interesting. This is where most people fail, because they suggest completely generic, uninteresting topics for contribution.
Results
Below are the results & responses from various guest post campaigns we sent out in the Real Estate & Sales niche.
Outreach to Real Estate Blogs yielded a 45% response rate: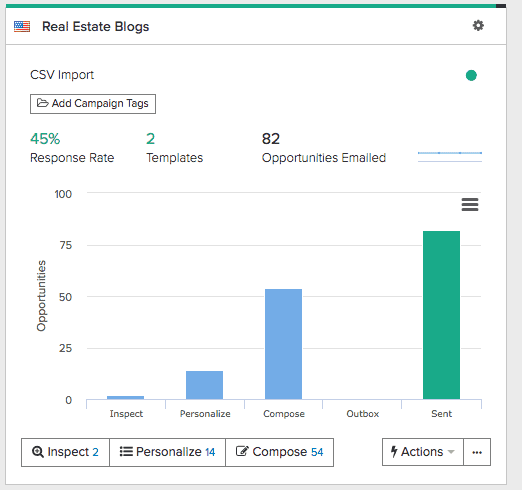 Outreach to Sales Blogs was even higher, at 54%: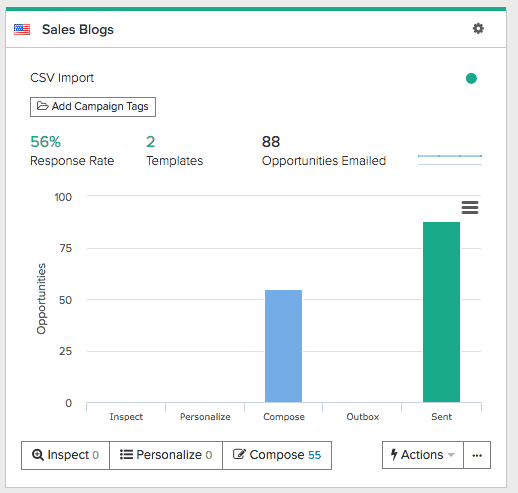 Our responses were very positive across the board!
Here's our response from HubSpot: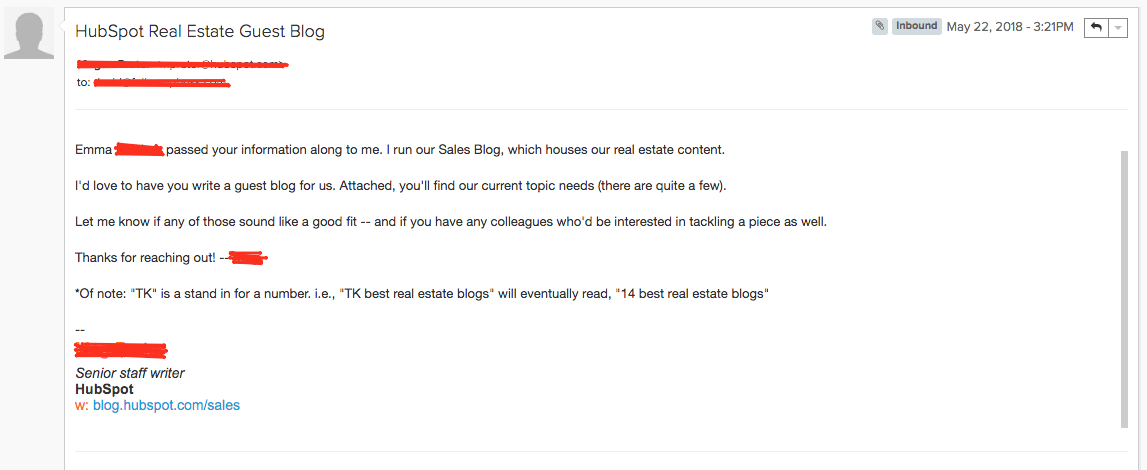 And another gratifying response from a highly respected sales coach:

We've now successfully used guest posting to drive over 40 high-quality links to the website from extremely relevant pages, on blogs that would otherwise be very difficult to access.
This is applicable to any Real Estate Business.
Again, I want to re-iterate that this guest posting strategy is applicable to absolutely any website in the Real Estate niche.
The only barrier to entry is coming up with some unique topics that editors may find interesting, and executing a personalized outreach campaign to kick off the relationship.
Supercharging Traffic - Keyword Gap Analysis
Of course, as you've seen, we're using outreach & link building to power up the pages & content we already have, but at LinkBuilder.io, we like to take things a step further to ensure our clients see the biggest traffic gains possible.
This is the absolute easiest hack when it comes to generating SEO traffic.
🧠 Pro tip

Using this strategy, you save all the toil & effort of creating hundreds of pages that won't rank, by researching all of your top competitors and copying all of their pages that are generating organic traffic.


📄 Make a list of websites in your industry
They don't have to be direct competitors, but in the same general vertical and targeting your keywords. Here's some examples;
Fitsmallbusiness.com - Not a direct competitor, but ranks extremely well for various keywords such as "Real Estate Marketing Ideas" and "Best Real Estate CRM"
Easyagentpro.com - They offer out-the-box Real Estate websites that convert
BoomtownROI.com - Real Estate marketing tools software
Inman.com - Authority news and guides website covering Real Estate
Placester.com - They build Real Estate websites
📊 Analyze their organic traffic
One by one, type each website into Ahrefs and click on the 'Organic Keywords Tab'.
P.S. a tool like Ahrefs is essential for this.
You'll have instant access to all of their top performing pages and keywords. Voila.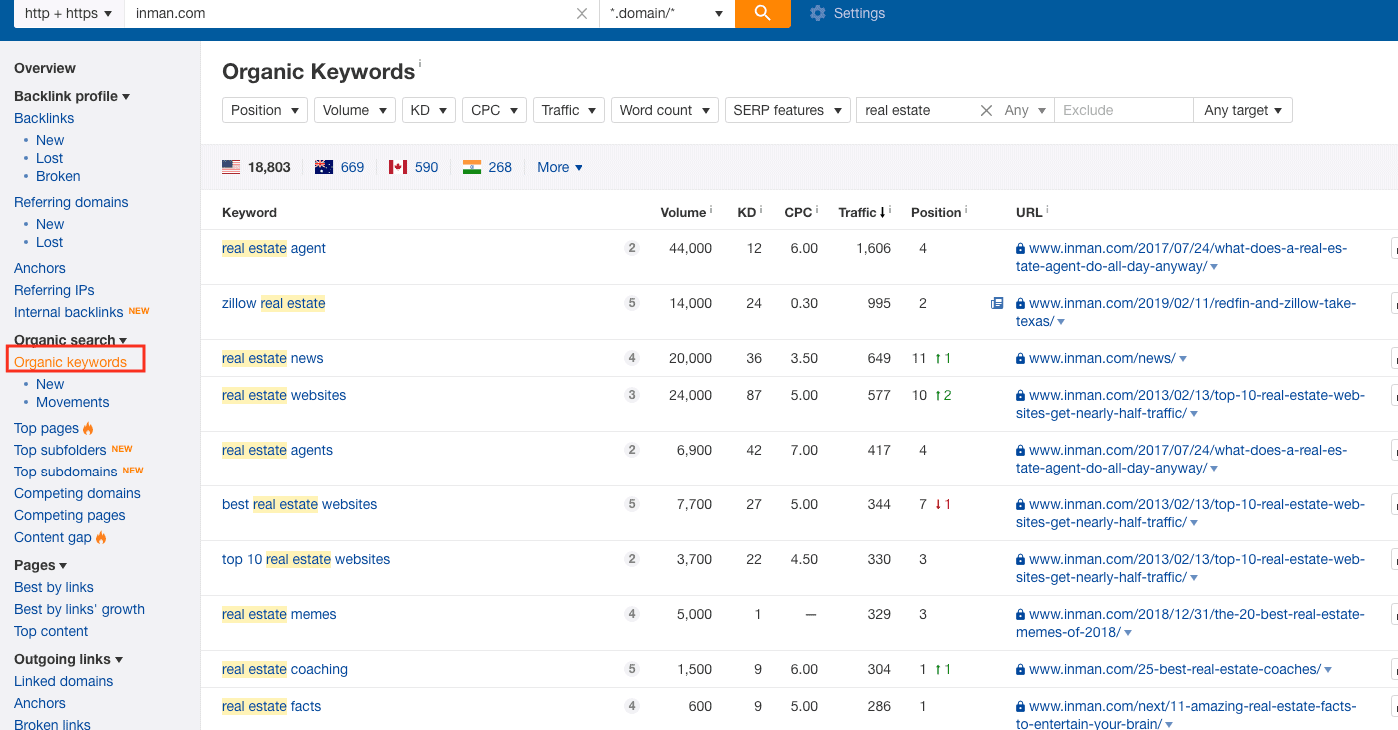 Take a list of the top performing keywords & their corresponding pages - The goal is to literally cherry-pick all of the best ones.
📰 List Your New Content Topics
Make a list of all the articles you'd like to create, and hand over to your content team.
Give them the important details, show them the top ranking competitors so they know how to create something even better.

Success Stories

I'm going to show you a few examples of instances where we've created new content based on this strategy and seen incredible results.
1) Real Estate Coaching
This was an article we published to target a fresh keyword aimed at ambitious Real Estate professionals. View article here.
Just 4 months after publishing we reached position 1 and earn over 500+ visits monthly.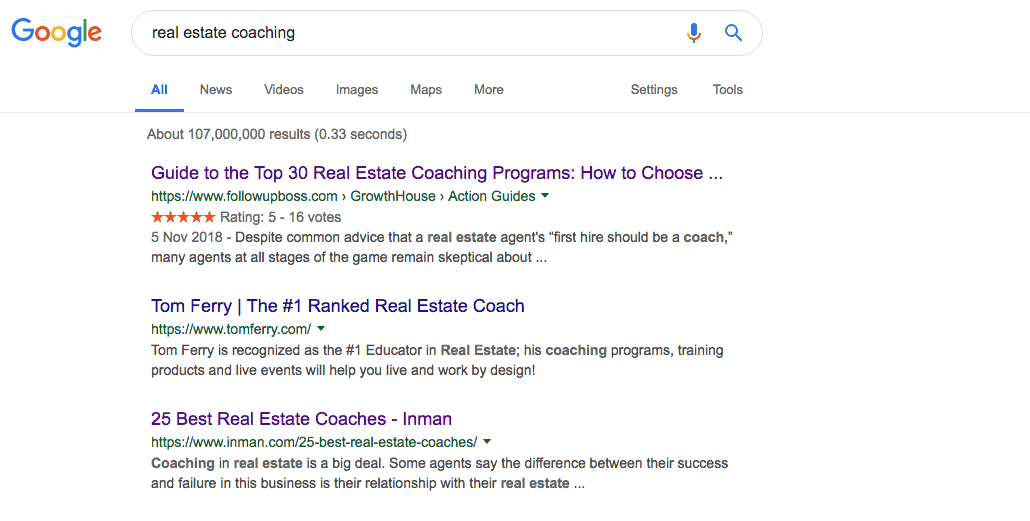 The Page Earns Traffic for a ton of long-tail variations: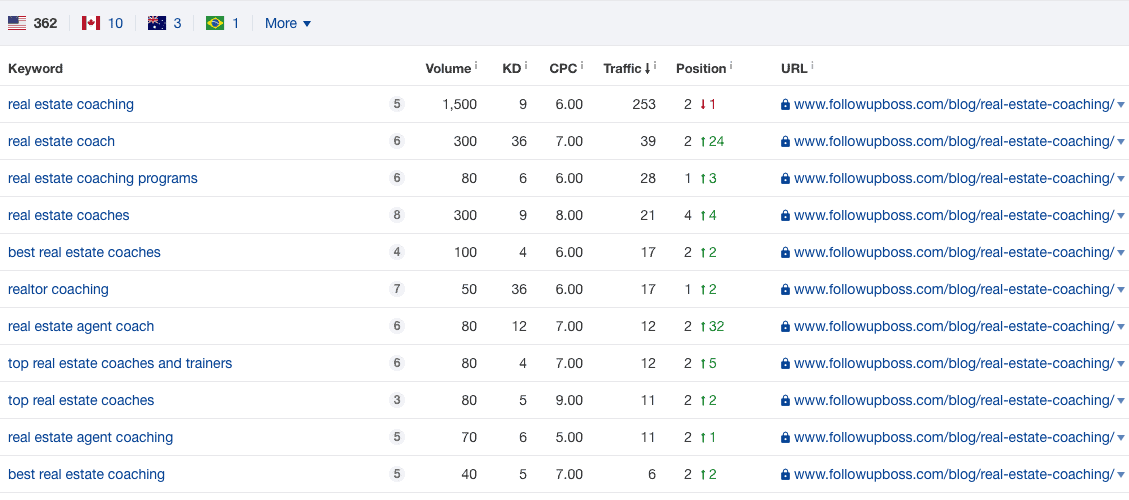 2) Best Real Estate CRM
We were struggling to rank our homepage for 'Real Estate CRM' related keywords. We noticed a ton of pages were ranking well in this area by creating informational content about choosing the best real estate CRM, so we did the same. View article here.
Just 8 months after publishing and that page now receives about $30,000 worth of organic clicks per month from Google (If we were to spend PPC on those same clicks), whilst ranking in the top 5 for all major keywords.
The website was massively under-performing for 'CRM' related searches, which is absolutely crucial to their core business. This single piece of content creation changed that completely. Of course, our link building company powered-up the page to get it performing well.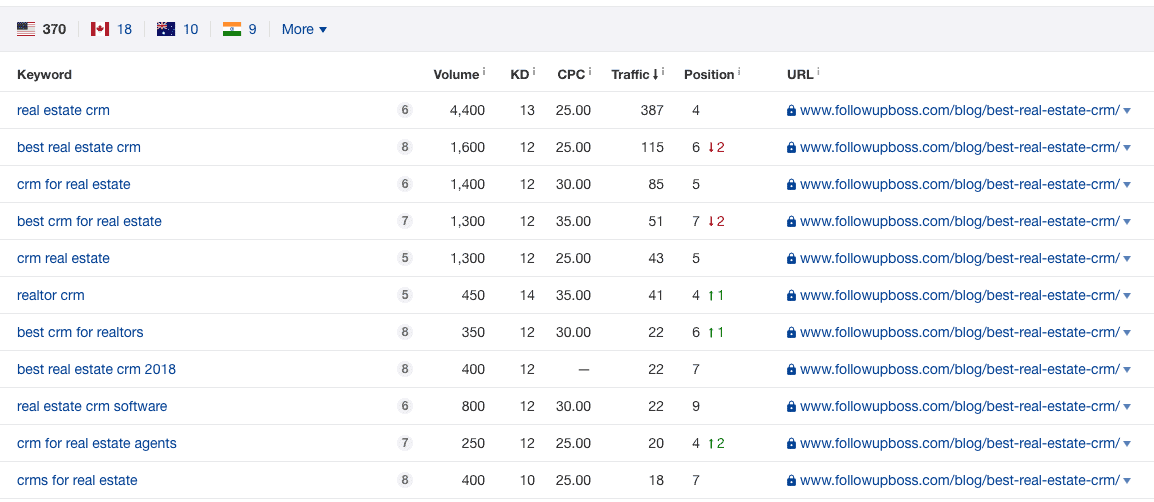 Final Word
The overarching purpose of this blog post is to show that it's not impossible to get creative with your link building efforts, even in a highly established industry such as Real Estate, and to branch out beyond traditional industry marketing tactics like real estate brochures and other print media.
I hope that some of the strategies & guidance here will help you to get more creative, and these are certainly ideas that are transferable to any number of different industries as well.