This article is aimed at either new websites, are those that have not yet implemented an effective link building plan.

Link building is an effective and proven method to drive more traffic to your website and get Google to trust your content. However, it can take many hours and several months to see the fruits of your link building labor.
This is why it's crucial to have a link building plan in place. As the saying goes, failing to plan is planning to fail.
In this article, we will cover:

What a link building plan is.
Why it's important to have a link building plan.
How to develop an effective link building plan.
Key Takeaways
A link building plan is a structured and formalized set of strategies aimed at generating backlinks to a website.

You need to build high-quality backlinks as a trust signal for Google to rank your new website.

Effective link building takes time and consistent effort. However, with a detailed plan in place, you should see traction after a couple of months.

Starting your link building plan with the fundamentals ensures you're laying a solid foundation for the remainder of your work.
Why Do You Need a Link Building Plan?
Let's take it back to our motivation for doing this in the first place.
You need backlinks in order to rank well in search engines.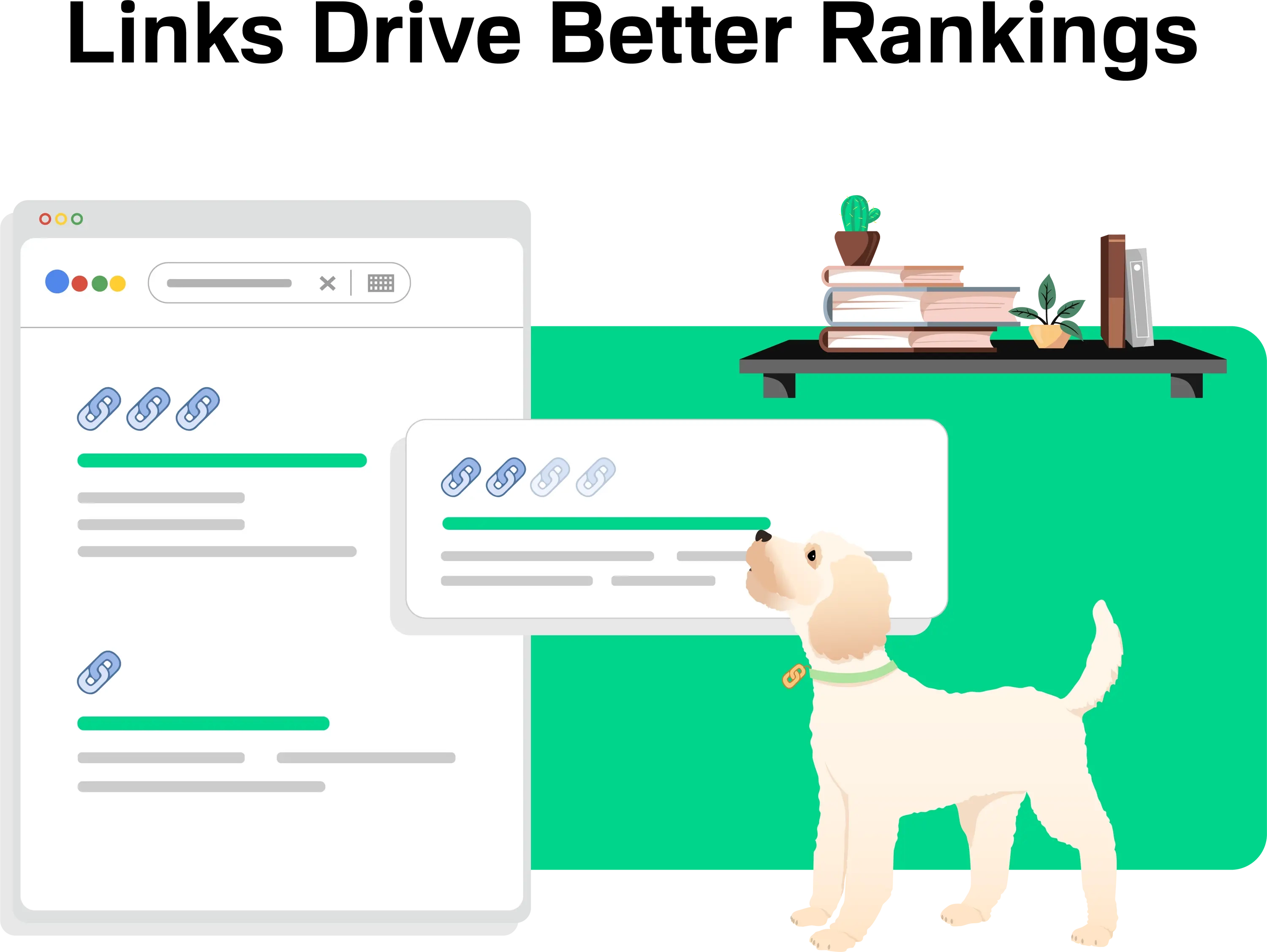 Google sees inbound links as a major trust factor, and without them they won't show your website to anyone.
Effective link building takes time and sustained effort to get right.

Having a formalized link building plan in place means you know what to do and exactly when to do it.

What Is a Link Building Plan?
A link building strategy is an overall action plan that will help you effectively develop backlinks to drive website traffic.
Within this plan are several tactics, which are the means you will use to achieve a specific objective.
Some effective link building strategies include:

Resource link building.

Social media backlinks.

Converting unlinked mentions.
However, these strategies aren't going to work unless you include them in a formalized plan that outlines all the link-building strategies and tactics you're going to use.

Establishing Your Plan
Before you get down to the nitty-gritty of your link building plan, there are a couple of things to research and analyze.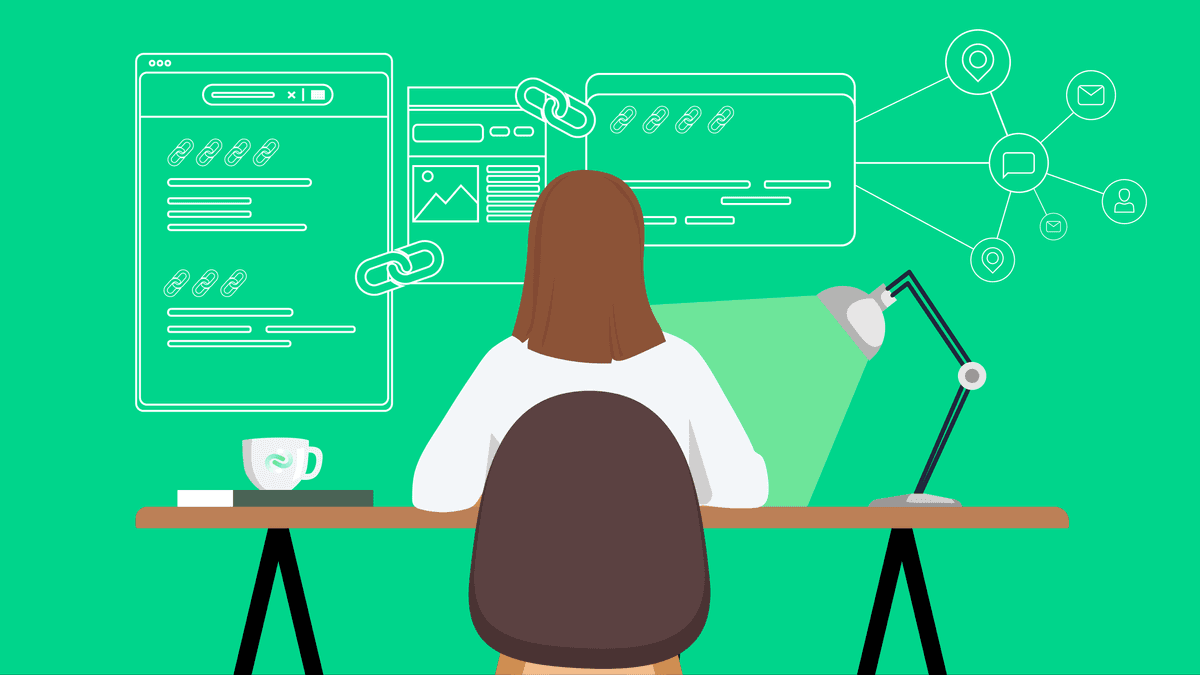 This research will help you develop a foolproof plan and, ultimately, drive traffic to your website.
These steps should form the first month of your link building plan.
Understand your target audience
The first step you need to take towards a successful link building strategy is to understand your target audience.
To drive traffic to your website, you need to ascertain two things:

Who is your audience right now?

What does your ideal target audience look like?
Without an understanding of these two aspects, there's a chance that your link building efforts could fail.
If you know your ideal target audience, then you can determine how to reach them.
Start out by doing some research on your current audience using tools such as Google Analytics and Facebook Insights. You can also read research reports on the specific demographics of your ideal target audience, such as their age and where you would most likely find them online.
Here is an example of the kind of insights you can pull from Meta (formally known as Facebook) Insights: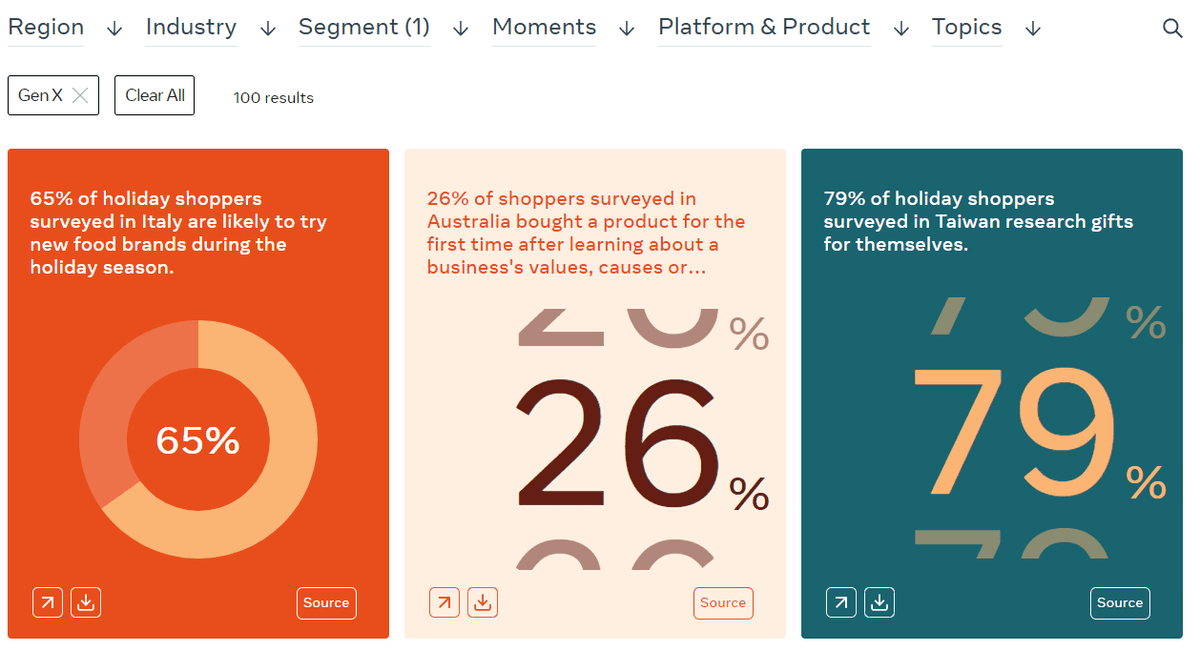 Determine which websites you want to target with your content
Now that you know who you are targeting, you need to find out where your audience would likely be.
For example, let's say you just launched a UK luxury travel company. What types of blogs and websites would your visitors be frequenting?
Travel sites
Lifestyle blogs
Luxury sites
One of the easiest things you can do is to check your competitors backlinks.
Let's look at the backlink profile of Kuoni, an established luxury travel site in the UK: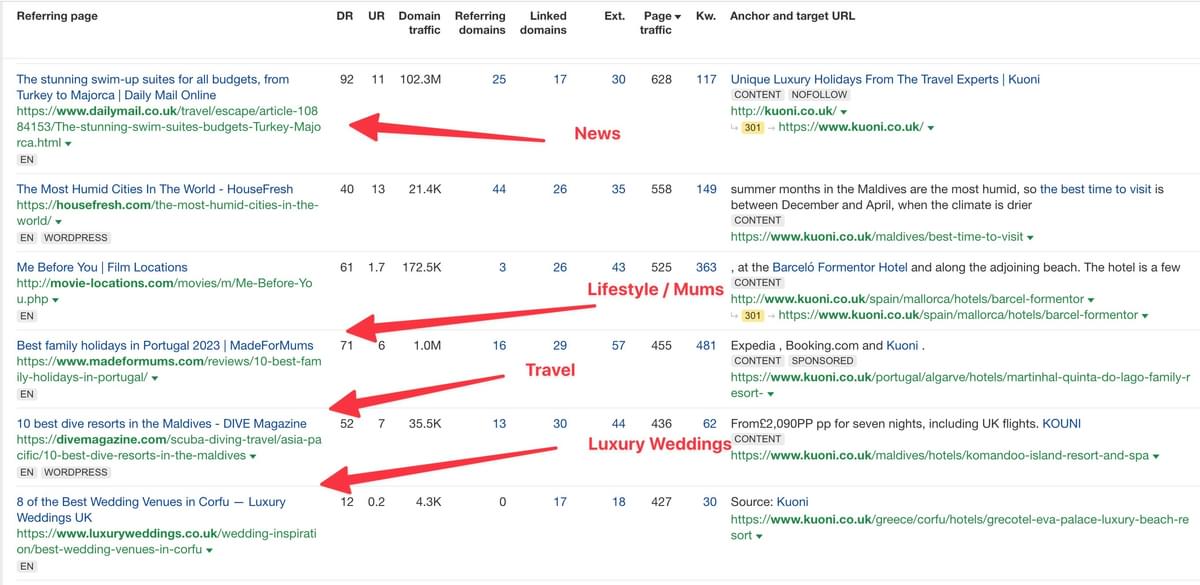 Our hypothesis was correct! Other successful brands in this industry are getting links from the exact types of websites we identified.
This means we should seek links from these types of websites as well.
When you know which websites your ideal target audience visits, having your backlinks present on these sites can help you reach those who would be most interested in your new site.
It's important to note that you don't want your backlink to appear on every possible website that will accept it.
Spammy link building techniques like low-quality web directories, for example, can negatively affect your website and can even result in Google imposing a manual action penalty against you.
Choose the types of links you want to build
With over 20 types of backlinks to choose from, it's essential that you know what types of links you want to build. This would form the basis of your strategy and, as a result, your link building plan.
Find out more about the types of links you should include in your link building strategies and which ones you should avoid.

Ensure the quality of the links you want to build
The last thing you want to do, especially after all your efforts to build a brilliant website, is to build low-quality backlinks where you'll end up wasting money and time.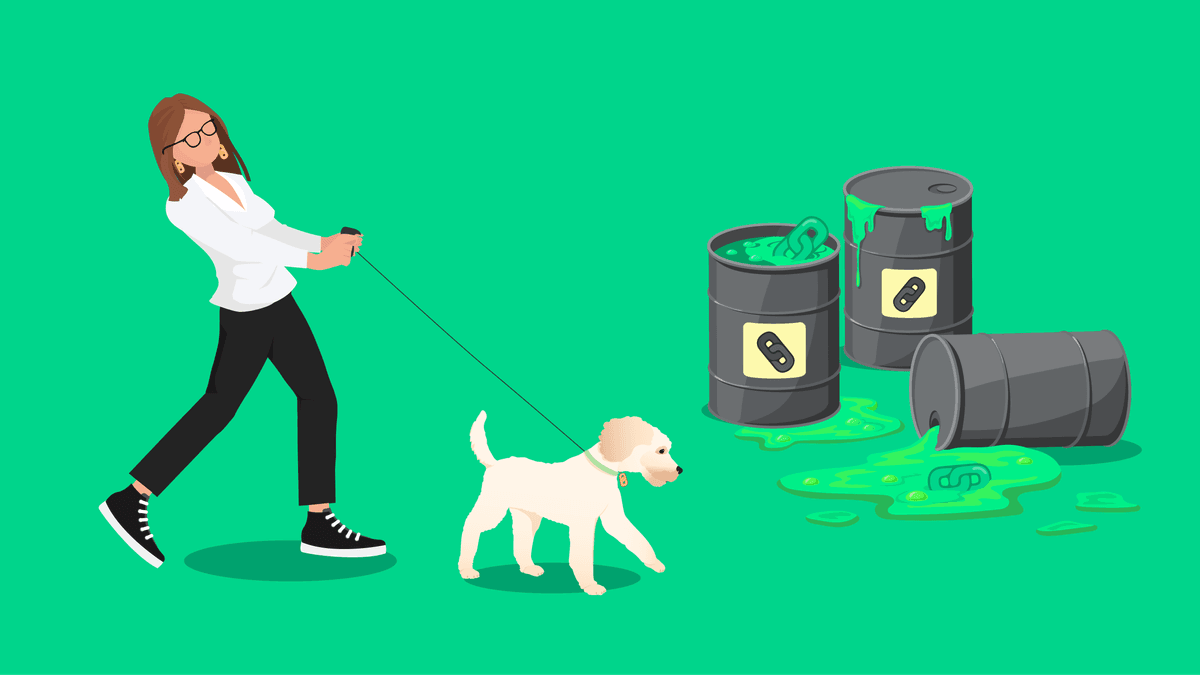 Bad links to steer away from include:
Links from spammy sites.
Irrelevant links from places you don't want your brand associated with.
Links from bad paid link schemes.
Keyword-stuffed press releases and syndicated content.
Links that are completely irrelevant to your industry or niche.
Spammy comments on blog posts or forum posts.

Cheat Sheet Link Building Plan for New Sites
Here's the cheat-sheet step by step plan I used for all new websites:
Focus 100% on building homepage links initially.
Set up all of your social media profiles and link from those back to your website.
Manually build directory backlinks from high-quality directories in your niche.
Identify 4-5 hyper niche relevant blogs in your industry and pitch them. You may need to pay for these.
Immediately start doing HARO link building in order to build some high authority homepage links.
After you have 20-30 homepage links, you can start trickling in some blogs to blog content only. Don't build links to any commercial pages.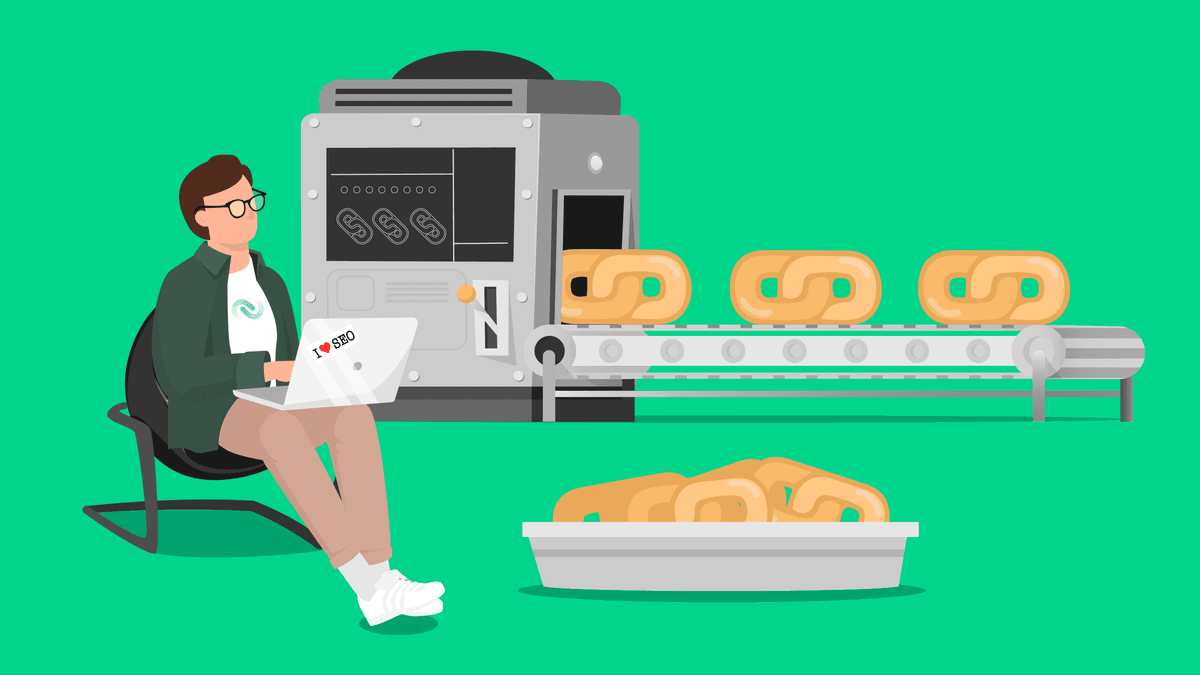 7 Steps for a Successful Link Building Plan
Now that you've done all the research and preparation needed to create your link building plan, let's have a look at the steps you'll need to follow to make your plan a success and to build high-quality links to your new website.

Step 1: Branding & Web Design

To be honest, if you're at this stage of looking for a link building plan, you most likely already have an operational website.
However, it's absolutely vital that you reflect on whether your website looks presentable and serious.
Think about it - Would a serious writer link to your website unless they felt it looked reputable?
Branding and feel is vital nowadays
Google has constantly been telling us that user-experience is paramount.
If your website doesn't make visitors feel like they're in safe, expert hands then absolutely nobody is going to link to your website.
We made the decision to invest significantly in a new website design in 2022, and I can honestly say that far more people link to our blog now than ever before.
I truly believe this is because we have a World-class design that people want to bookmark.

Great website design & aesthetics = significantly higher chance of earning links.
I was inspired by Glen Allsopp from Detailed.com on this, and took the plunge in redesigning our website.
It's certainly paid dividends for our internal link building efforts!
Stewart Dunlop
Founder at LinkBuilder.io
Step 2: Social & Directory Links

In your first month, you're going to want to focus on the basics.
Make sure all of your social media profiles have uniform branding, great looking profiles and links back to your website.
Find niche relevant directories and get links from those. So if you're a law firm, figure out what legal directories you should be listed on to find customers.
Step 3: Content auditing

A content audit is essentially assessing the content you already have on your website and determining how effective it is at attracting backlinks.
More importantly, it will help you identify link building opportunities.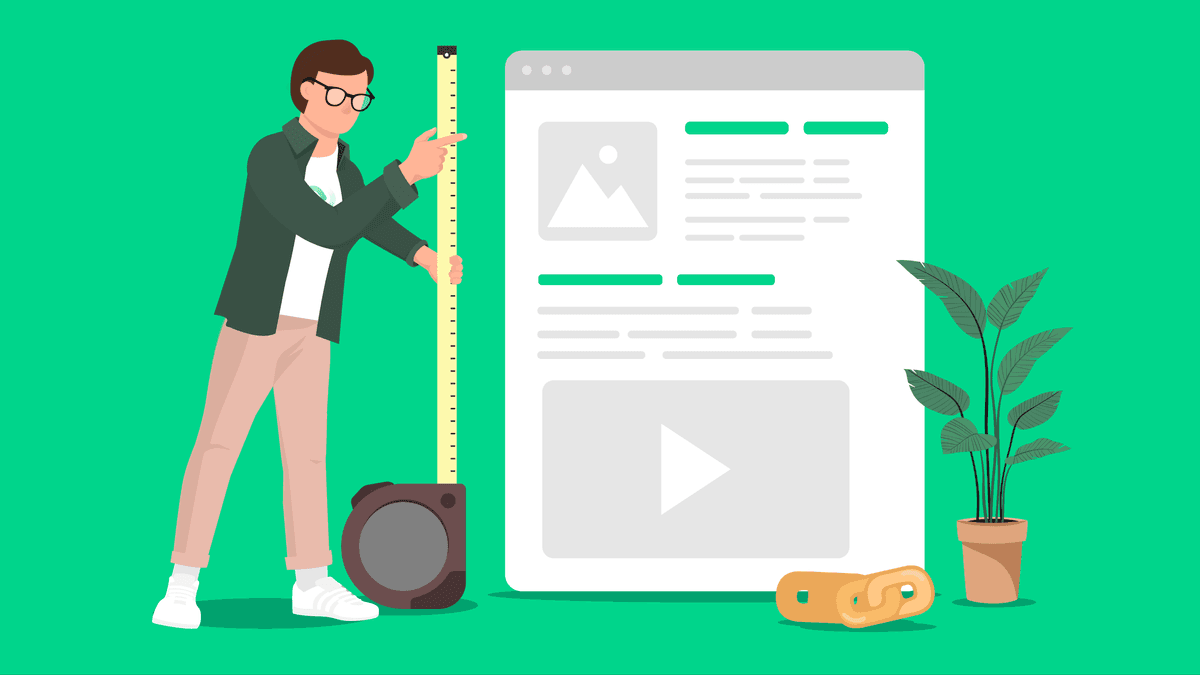 Questions to ask yourself when analyzing your current content include:

Is my content performing as expected?

Is there any content that could be repurposed so that it is more effective at building links?

What content do I have that could be best used for links?

What content has performed well on social media so far?
The rule of thumb here is that any content that has performed well early on should be the content you focus on for your link building.

When do perform this step?
⏰ This step should be a part of the second month of your link building plan.
Step 4: Competitor analysis
The next step in developing your link building plan is conducting a competitor analysis. If you know how your competitors are performing, you know how you can outperform them.
More importantly, if your competitors are targeting certain websites, it's possible that those websites will accept your backlinks too.
A good exercise here is to do a gap analysis, which is where you compare your current content to the top-performing content of your competitors. This should help you to work out which websites you want to try to earn links from.
Ahrefs lets you examine the content on a website that is getting the most links: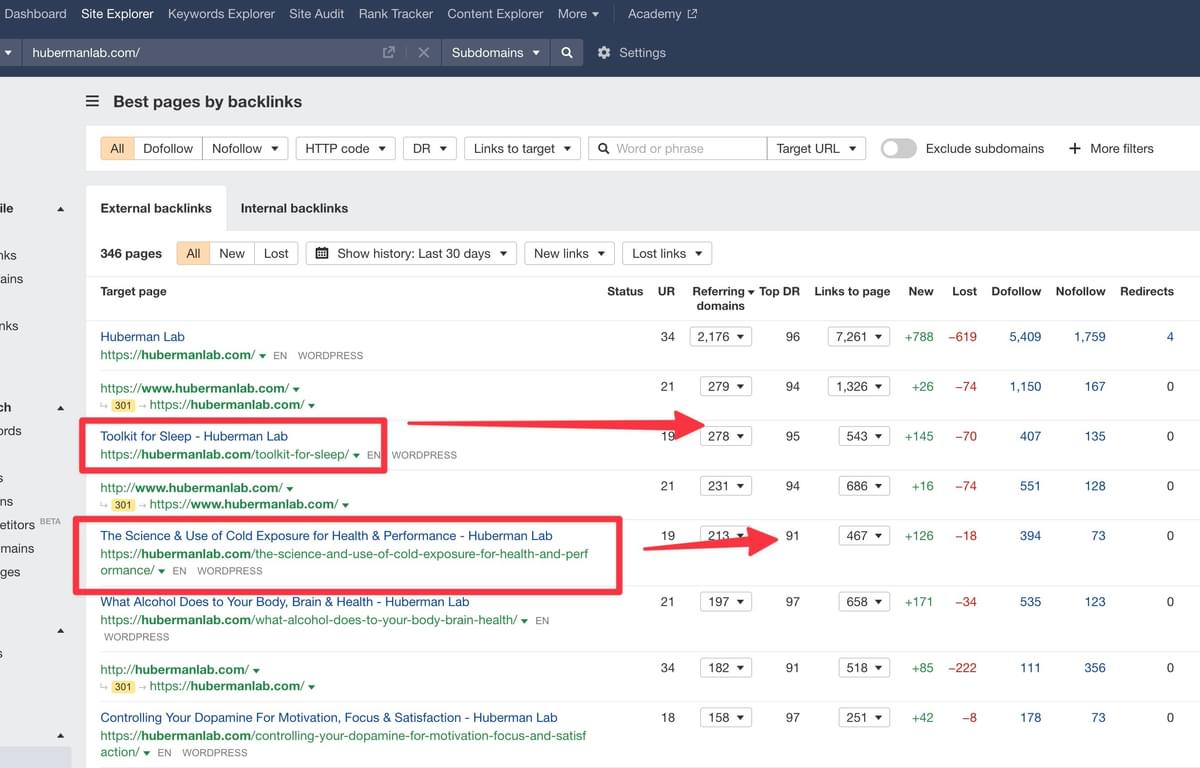 When do perform this step?
⏰ This step should be a part of the second month of your link building plan
Step 5: Create content assets
The third month of your link building plan is where you put your research and analysis into action.
You'll need to start creating high-quality content as part of your link building assets.
Your goal when creating this content is for other websites and blogs to link to it without you asking.
For this reason, your content needs to be good enough to qualify as an authoritative source for these websites and blogs to link to.

Tips for creating linkable content
Always provide value and substance.

Data-driven & statistics pieces always do well!

Strong imagery and presentation is key - no walls of text.

Present information in a way that is simple and skimmable.

Choose topics that your ideal target audience would find interesting.

Ensure your content is well-structured and that it includes plenty of keywords in an organic way.
Some tools that can be used to create good content include AnswerThePublic, Google Trends, and Hubspot's Blog Topic Generator.
Here is an example of how you can find trending topics to write about using Google Trends. We've searched the name 'Andrew Huberman' (the health podcaster) and the platform gave us these results:
So for example if we had a blog around lifehacks / biohacking, this could give us some great ideas of the types of breakout topics that people are searching for.

Step 6: Build your Social Presence
Great social media content helps drive organic traffic to your new website. And better yet, if your social media content goes viral, you've got a surefire way to boost organic traffic.
But most importantly, it builds credibility, which is absolutely essential for getting people to trust (and therefore link) to you.
A great way to use social media promotion as part of your link building strategy is to promote any guest blogging that you may win links through—this gives you more exposure and credibility.
Much like link building, social media campaigns need to be well-planned to be executed effectively. You can use tools like SproutSocial or Buffer to plan and automate your social media strategy and publish blog content to your social networks.
Here is an example of how you can plan your social media posts using SproutSocial's calendar feature: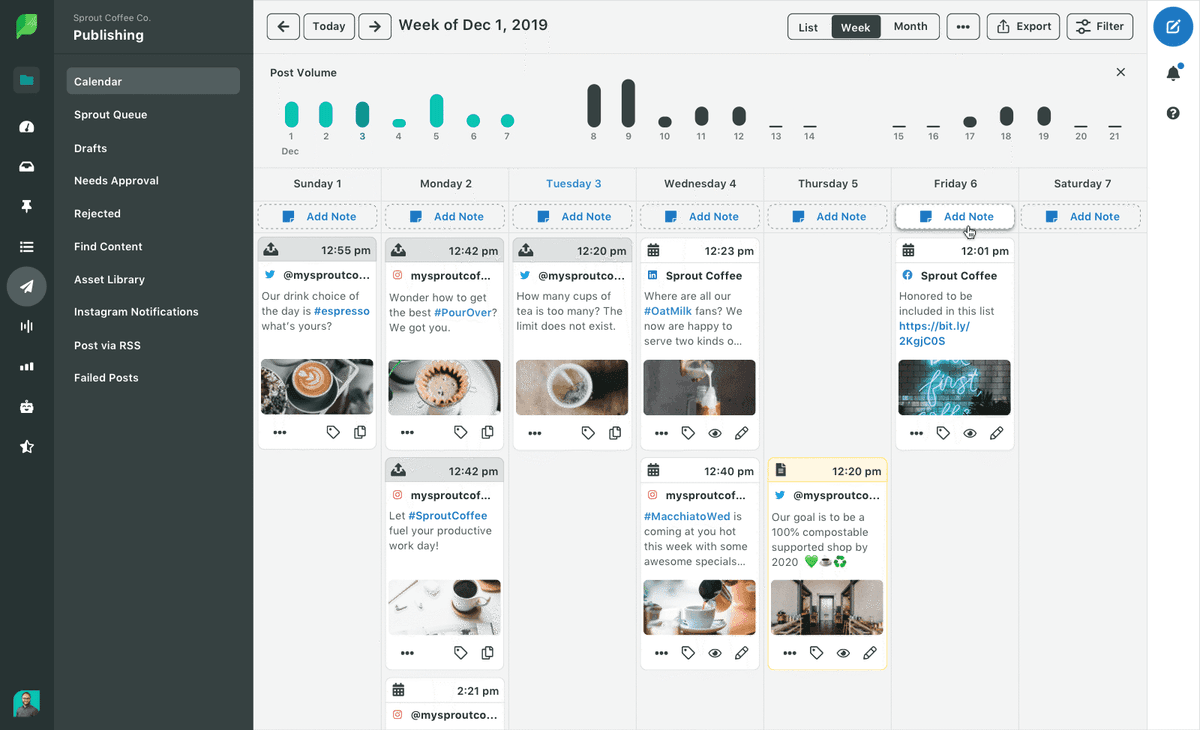 Social media by itself isn't going to build you tons of links, but it's absolutely vital for credibility.
And without credibility, no serious writer or editors is going to link to you.
Stewart
Founder at LinkBuilder.io
Step 7: Start Doing HARO
Helpareporter.com (also known as HARO) is a platform you need to start using to build some strong foundational links.
This is where journalists come to request expert opinions on a wide range of topics, from business professionals to real estate experts.
The journalists then use those opinions and snippets to include within their article, and usually provide a link back to the person providing it.
We've put together a comprehensive guide on how to use HARO for link building.

When to use HARO
Wait until at least month 3-4 before you start using HARO.
You're going to need a really credible looking website and brand with some great content, and you're also going to need a bit of history on your social media profiles.
This is because journalists aren't going to take you seriously if you don't look and feel like a true expert.
By now, you should have the following:
Great website & brand set up
Social media profiles with