Building an in-house link building team is a good way to scale your link building efforts.
It will free you up to focus on other parts of your business while keeping a good flow of incoming links—pushing you to the top of the search engines.
But creating a link building team is hard.

Fortunately, we at LinkBuilder have built a highly effective link-building team, so we know how to do it!

Key Takeakways
Creating a link-building team is expensive - You'll need an annual budget of at least $150,000
It requires a lot of work - You'll need an experienced full-time person to manage the operation
If done right, the pay-off can be incredible, especially at larger-scale companies
Costs of Creating a Link Building Team
Before you embark on the journey to create a link building team, you should consider the investment involved.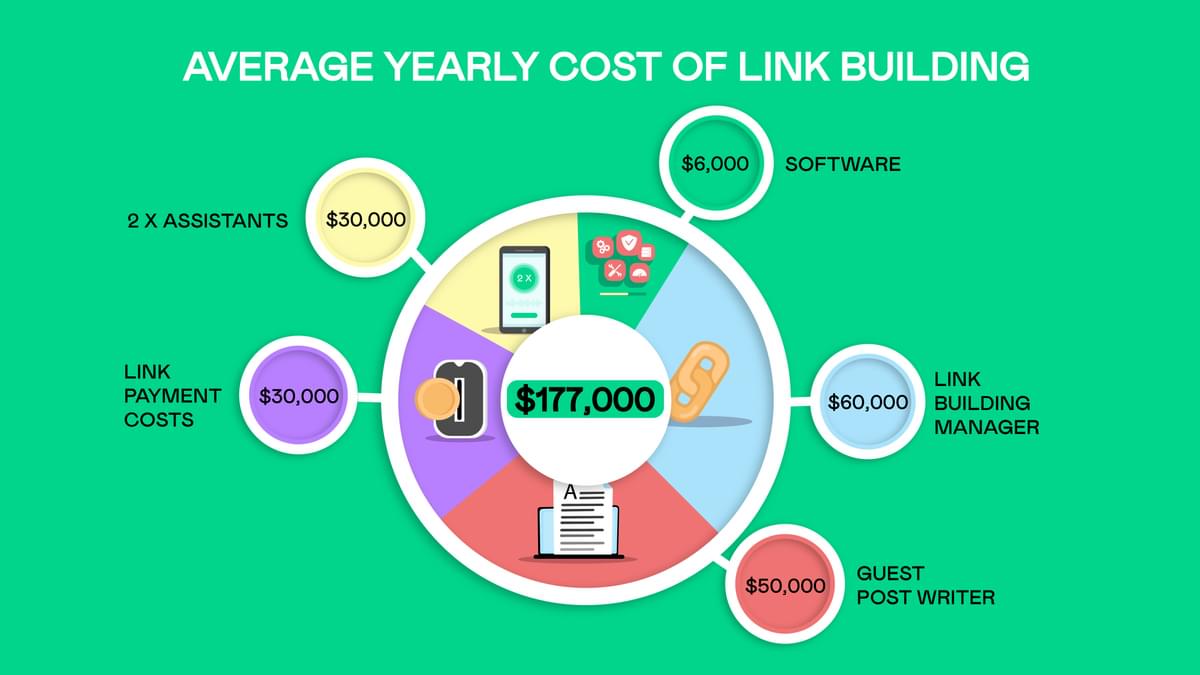 Below, we have highlighted the estimated annual cost of running a link building team in-house
Link Building Manager - $40,000-80,000 - If you want to do this right you're going to need an experienced full-time link building manager to oversee and lead the operation. In major US cities, this is going to cost you a minimum of $60,000 per year, and at least $30,000 even if you manage to attract great talent from overseas.
Link Building Assistant X 2 - $30,000 - You're going to need assistants to help with prospecting, personalization and some of the outreach tasks as well. If you manage to hire from a lower cost-of-living country, for example in South East Asia, a qualified member of staff is still going to cost around $15,000 per year. So for 2 assistants, that's $30,000.
Guest Post Writer - $50,000 - I don't know of any successful link builders that have operated without significant support from third party writers. If you want to land any contributions on excellent blogs (like HubSpot for example) you're going to need a talented writer on board that passes the smell test of any editor. If you under-invest on quality, nobody is going to accept your content. Let's say an experienced and solid (but by no means top-tier) writer is charging $0.20 per word - That's going to cost you $400 for a 2,000 word guest post. If you do 10 of those in 1 month, that's $4,000 per month. For that reason, I think a budget of $4,000 per month on content is reasonable, but finding a good writer at this level is still very challenging.
Link Costs - $25,000+ - If you want to build a meaningful link building campaign, you're going to need a budget in place to pay for links. It doesn't matter what other industry thought leaders say, most people are paying for links in one way or another. The only exception might be in the SaaS / Marketing industry, where you can get away just by doing guest posts and link exchanges. If we assume a $2,000 monthly budget (Which is honestly on the lower side) we can estimate $25k per year.
Link Building Software - $6,000 - You're going to need a few tools here: Ahrefs (is essential) but we'll assume you're already doing SEO and therefore already have a subscription ($500+ month), so we won't include that in our costs. Besides that, you'll need outreach software, email-finding software, and link-monitoring software. So let's guess $500 per month all in.
Grand Estimated Total 💰
$177,000 per year / $14,750 per month
Bear in mind this is just an estimate. If you decide to start scaling up more on link volume (beyond say 40 links per month), your costs are going to increase dramatically across the board.
When Should You Build an Internal Link Building Team?
You now know the costs involved in developing a team, so when should you pull the trigger?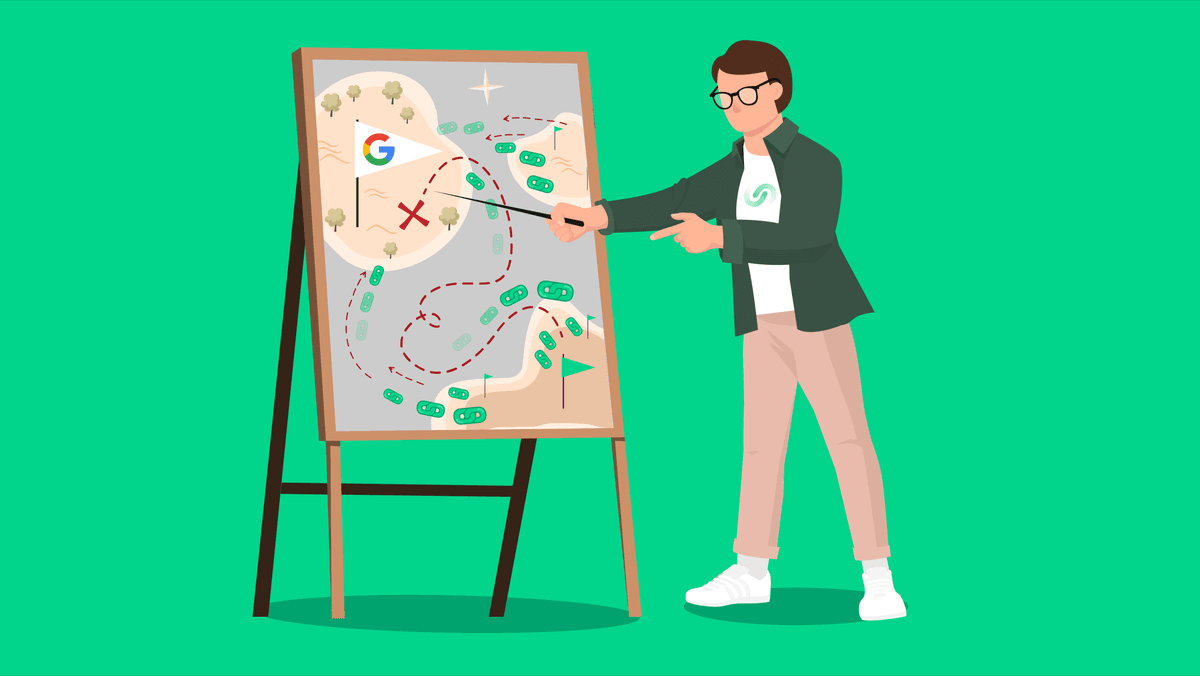 You're committed to building links long-term - It can take months to go from deciding to hire to having fully trained staff. You should be committed to long-term link building.

You need a lot of links - There's no point in building a team for just a few links, as you'll struggle to get a positive ROI. Most people who create link building teams either have multiple sites to build links to or a single, large site in a competitive niche that requires consistent fresh links.

You already have processes in place - If you have someone on the team that has solid experience with link building and tested processes they can implement, then you'll be in a good position.
One way to build a team is to recruit for positions as your needs grow slowly. That's what we did at LinkBuilder.

As we grew, we began to make more hires for different tasks. This was effective because we already had good processes in place—the ones we'd been using ourselves to build links.
This made it easy to train people in link building strategies we knew worked.

How to Create a Link Building Team
This next stage will look at four key steps to consider when building a team.
1) Define Your Processes
If you're an experienced link builder you can create your own processes.
Break everything you do down into individual tasks and document best practices for how to do each one.
This could include things like:

How to perform competitor research.

What makes a good site to get a link from.

Outreach and follow-up templates.

The strategies you use to get links.

How much you're willing to spend if people ask for payment.
At LinkBuilder, we use a knowledge-base software called Notion to lay out our processes.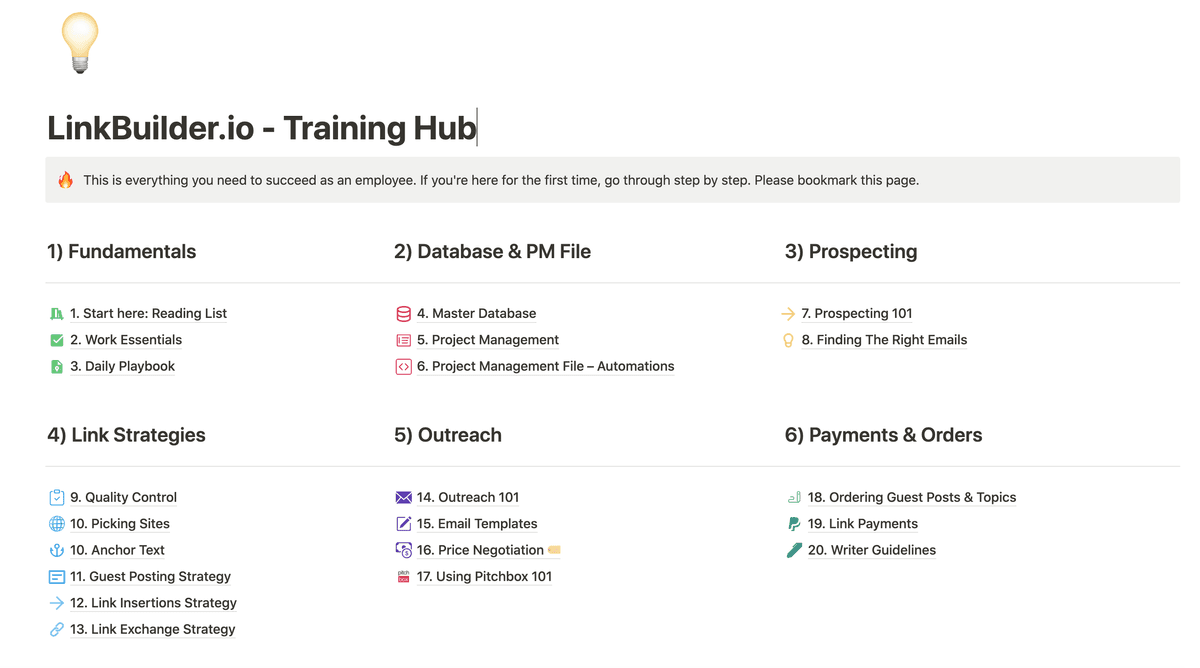 If you're not experienced, your best bet is to hire a proven link building strategist and work with them to create the processes.
This person can then help you fill out your team with the people they need for the job.

What makes a good link builder?
Experienced link builders are in short supply, so you may need to hire those with potential. Qualities that hint at an ability to be successful include:
✔️ SEO or digital marketing knowledge.
✔️ Experience in a sales role that involved cold calls/email.
✔️ A willingness and an aptitude to learn new skills.
✔️ Self-motivated and organized.
✔️ An ability to connect with people quickly.
✔️ Able to get to grips with new software quickly.

At LinkBuilder we have hired for multiple link-building-related roles over the last few years, for both freelance, part-time, and full-time positions.
This section will go through the process we use.
Remember that we're a remote-first company. This makes it easier for us to hire based on our requirements rather than the candidate's location.

2) Hire The Right People
Getting hiring right is the most important part of building your team.
In many cases, you should plan to hire based on a general skill set and then factor in the time it takes to train people in your specific process and requirements.
Where to Find Good Candidates
The obvious place to start is freelance platforms like Upwork.
You'll find many people on these platforms who specialize in link building, and often at a reasonable price.
We've made plenty of good hires on this platform.
But the downside is that it can be difficult to find people who are fully invested in your project. Most users are freelance and they will often be working with other clients at the same time.
If you want to hire full-time employees, there are better options than UpWork.
Online job boards for link builders
At LinkBuilder, we've also had some success hiring from local universities.
This is a good way to hire local, long-term staff. Recent graduates often have good general skill sets and are able to pick up our processes quickly.
As these candidates are early in their careers, you don't have to pay as much as you would when hiring someone at a more advanced stage.
The downside is that these candidates will typically expect full-time work. It's not a good option for part-time hires.

Create a Job Post
A good job advert and application process is critical to attracting the right candidates, whether hiring locally or online.
Don't make the mistake that many people do when hiring online and put in a low effort job post.
This will attract low-quality candidates and put off qualified hires. For example, the job posting below is unlikely to appeal to top candidates.

The good news is there are many guides online about how to create a good job posting. This one from GetJobber covers most of the key points.
This includes things such as:

Company introduction.

Responsibilities.

Essential requirements.

Desirable requirements

Personality characteristics.

The hiring process.
Be sure to tailor your job post to the platform and the type of candidate you want to attract.
When hiring graduates, focus less on link building experience and more on personality.

The Hiring Process
A well-structured hiring process is the only way to get the best candidates. The exact steps you take will depend on the platform you use and how quickly you want to hire.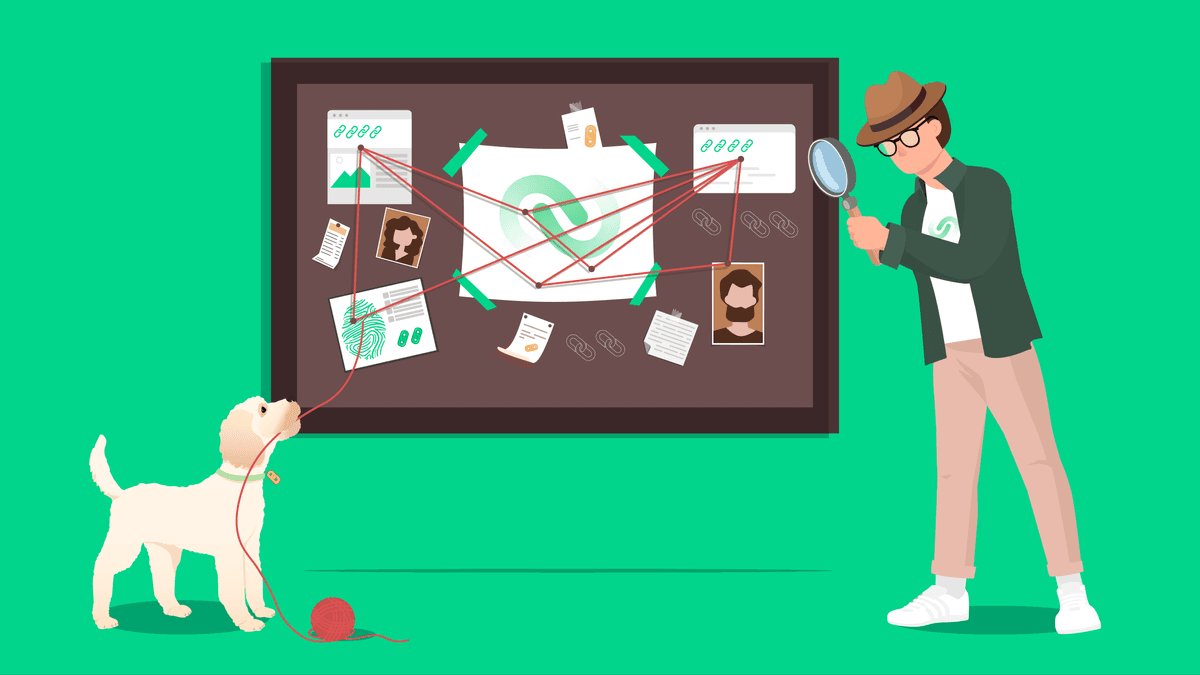 Be sure to define your hiring process in your job ad so candidates know what to expect.
At LinkBuilder we typically use the following steps:

Application: We ask for a CV and a cover letter, and we require the candidate to answer some specific questions. Asking for a video at this stage is a good way to weed out low-effort candidates.

Interview: Next we conduct an interview where we introduce the role and find out more about the candidate. We prefer to do these via video call rather than audio call or messaging platform as this is the best way to see the candidate's interpersonal skills.

Second interview: Depending on the position and the quality of the candidates, we may ask for a second interview.

Test work: We always ask people to do a test before taking them on. The task is something that will show whether the applicant has the basic skills needed to perform the role. The exact test depends on the job, but it could be as simple as creating an outreach email or a sample prospecting list.
Unless the candidate has demonstrable success in link building, it's almost impossible to know whether they will be a great fit.
However, we find that the above steps are an effective way to increase the chances of this being the case.

A Word of Warning When Hiring Experienced Link Builders
It's not enough to hire someone with experience. You must ensure that they have the right experience: this means that they know how to generate links from high-quality, high domain authority websites.
Many link builders say they are experienced. But in reality, they have bad habits gained from years of attracting poor-quality links from spammy sites.
Ensure that any link builders you hire have link building values that align with your own—or at the very least are willing to use your best practices to change how they work. If you don't, your link building could actively harm your and your clients' rankings.

How Much Should You Pay?
Knowing how much to pay a link builder is tough.
It will vary significantly depending on the role, contract type, and location of the candidate. Your budget will also play a huge part in deciding who you can hire.
At LinkBuilder, we prefer to hire people on a full-time basis, preferably from locations that are not mainland USA. Don't get me wrong, we love America, and it's a genuine pleasure working with people from the US. However, the cost of hiring staff from the US is exceptionally high, and this is not a cost we want to end up passing on to our customers.
We're based in the UK, and even here (a relatively expensive country) it's around half the cost to hire an experienced SEO consultant here than it is in the US.
In most of the UK, you're looking at around $35,000-40,000 for a qualified SEO / link builder, whereas in major US cities like New York and California you're easily looking at $75,000+ per year.
For this reason, we typically look outside the US. I personally believe countries like Philippines have some phenomenal link building talent, and you can hire a really experienced person there for $15,000-20,000 per year. If you hire from Eastern Europe this cost may go to $25,000+ for a great link builder.

Hiring full-time can also be a good money saver if you have the work available. That's because you typically pay less per hour for full-time staff than when you hire qualified contractors. You'll get a higher number of links for equivalent spend.
You also know that these candidates are fully committed to your cause.

3) Train Your Team
At our agency, we prefer to train all of our link building staff in every single part of the process.
We recommend an extensive training period for all new hires, whether they have link building experience or not.

You should teach them not only about your specific processes, but also about how link building fits into the broader SEO landscape, and the impact that their work can have on your SEO performance.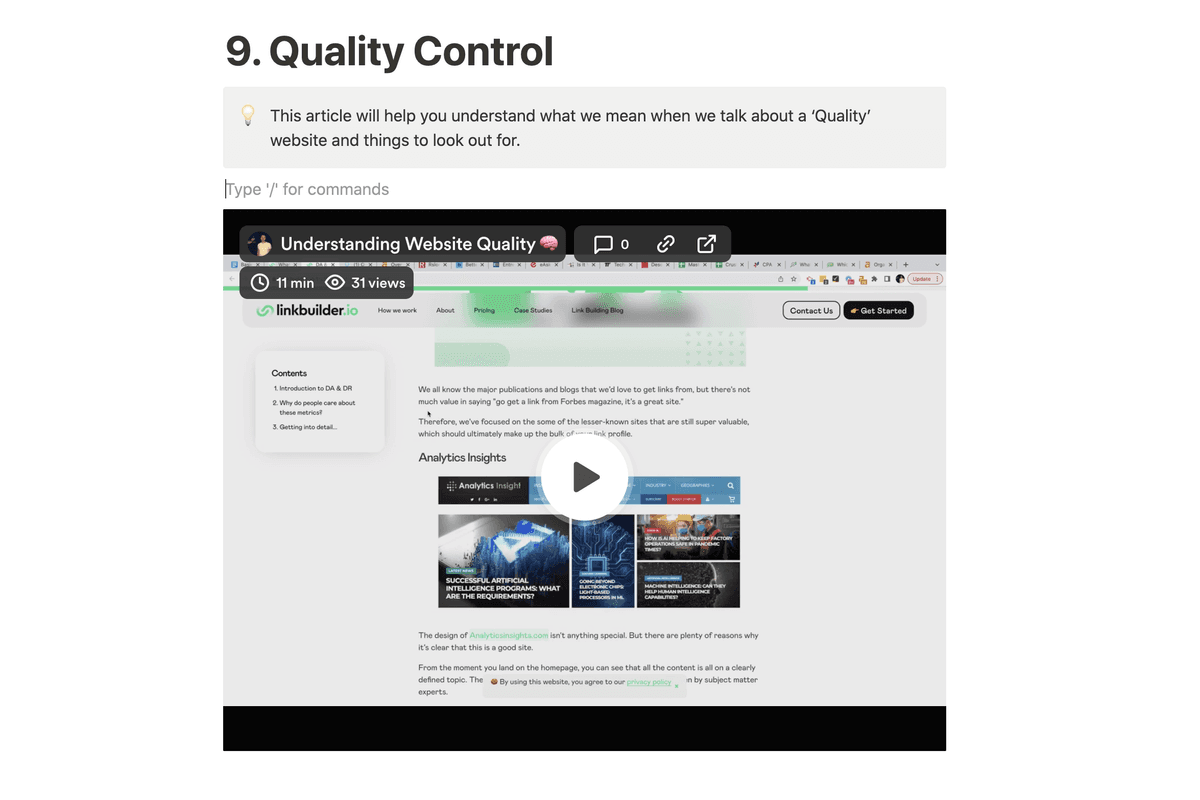 Key pointers for training your team:
Creating a training hub - We use Notion as a knowledge management system for this.

List out every part of the process - Starting with foundational knowledge, through to the specifics of writing emails.
Provide detailed instructions - Your instructions should be very clear and concise. Try not to write too much 'fluff'
📹 Use videos - We have done video recordings of every single part of the process, so that our staff knows exactly what they should be doing. This was a game-changer for our growth.
We always go into comprehensive detail in all of our training, and although the up front time investment for this is significant, it will pay off in the long run.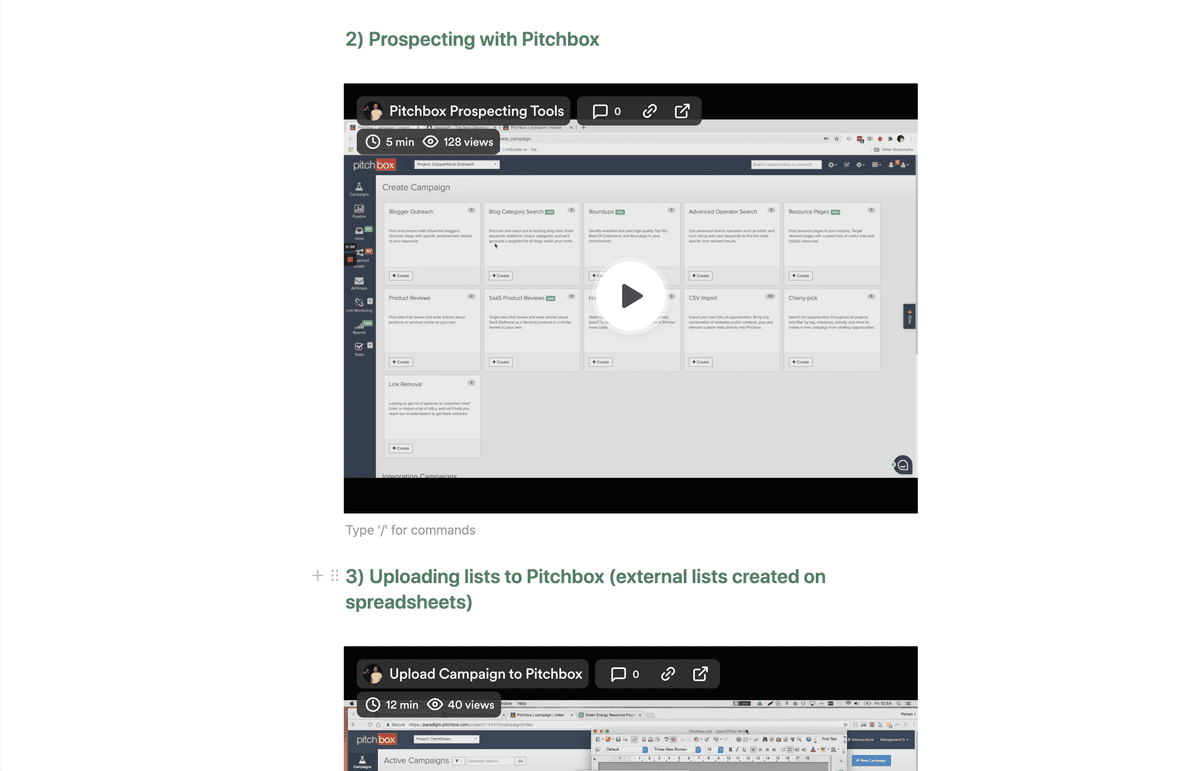 Key pointers for training your team:
Creating a training hub - We use Notion as a knowledge management system for this.

List out every part of the process - Starting with foundational knowledge, through to the specifics of writing emails.
Provide detailed instructions - Your instructions should be very clear and concise. Try not to write too much 'fluff'
📹 Use videos - We have done video recordings of every single part of the process, so that our staff knows exactly what they should be doing. This was a game-changer for our growth.
4) Provide Access to the right software
If you're going to invest in hiring, you should also invest in the tools people need to work effectively.
Spending hundreds of dollars on tools may seem like a lot, but the benefits typically far outweigh the costs. And the outlay pales into insignificance when you compare it to the cost of actually making hires.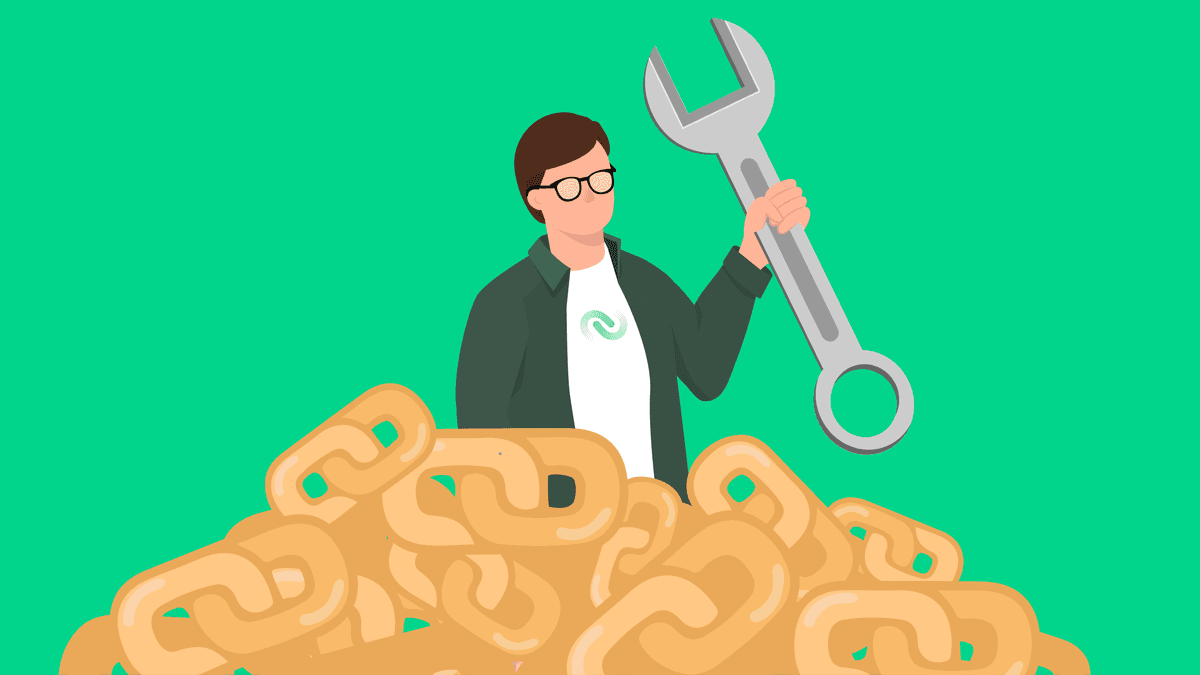 Ahrefs: Use to Discover Link Building Opportunities
Ahrefs is an essential SEO tool for discovering link-building opportunities.
Use it in two main ways:

Discover which websites link to your competitors. This can highlight good outreach opportunities. You can even see sites that link to multiple competitors but not your own.

See which pages on competitor sites attract a lot of links. Use this information to inspire your own linkable content creation.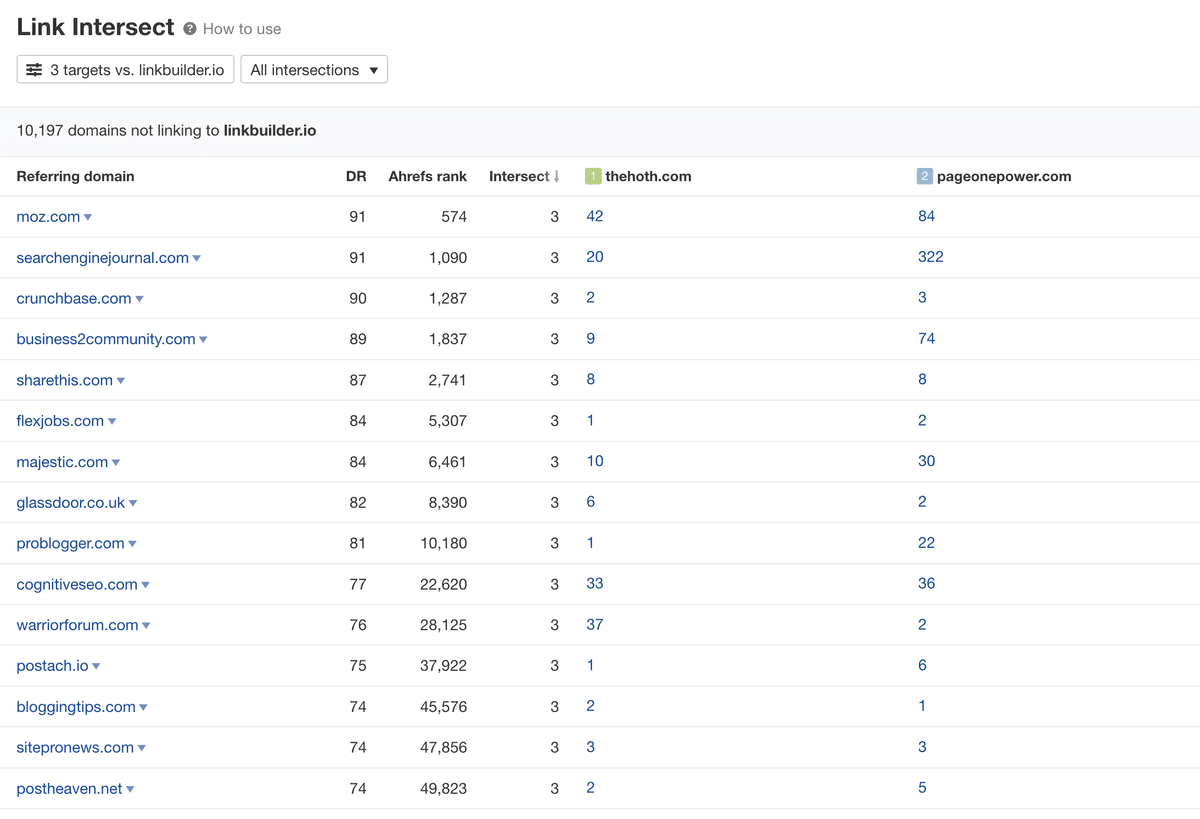 Ahrefs can also help you with tasks like creating optimal anchor text and managing your link profile.
Pricing starts at $99 per month, and you can add additional seats for $30 per user.
There are other tools that offer similar features. Moz and SEMRush are the most commonly used and they both have similar pricing.
Hunter.io: Use to Find Contact Details
Hunter.io simplifies the search for webmaster email addresses.
Once you have a list of targets from Ahrefs, upload a spreadsheet of the list to Hunter. The software will automatically search for and show you email addresses.
This saves a ton of time compared to if you had to search for contact details manually—especially if you have large lists of websites you need data for.
Hunter has a free plan that provides 25 searches per month. Premium plans start at $49 and your entire team can use the service.
Pitchbox: Use to Automate Large-Scale Outreach
Pitchbox is an excellent tool for large-scale outreach campaigns.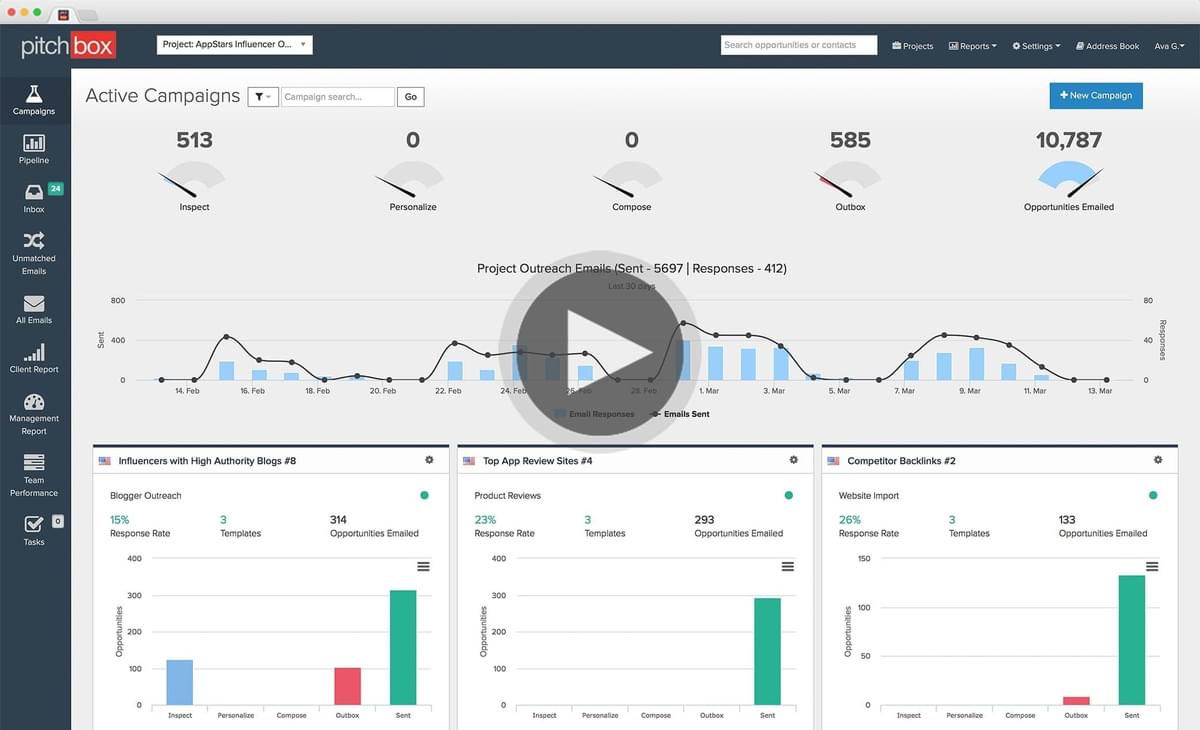 First, upload your list of contacts from Hunter. You can then create and send personalized templates to all these users from within the dashboard.
You can even create and schedule follow-up emails to go out to targets that didn't respond the first time around.
The tool also provides metrics from major SEO tools to highlight which are your best outreach opportunities.
The product isn't cheap, though pricing is tailored toward your specific needs. Contact the company for more information.
If you decide to go for a cheaper tool, Buzzstream is a good—albeit less powerful—option.
You can start with a list of emails, or the tool will automatically find them for you based on website URLs.
You can then create email campaigns from within the dashboard. It has plenty of tools to help such as templates, follow-ups, and in-depth reporting.
Buzzstream pricing starts at $24 for a single user on the basic plan. Most link building teams will benefit from the group plan, which costs $99 for three users with the option of adding further seats for $33 per user.

This Is How We Did It, Now It's Your Turn
At LinkBuilder, we have years of experience in building teams. It hasn't always been easy, but being clear about what we require and creating repeatable processes allowed us to add great candidates to our team continually.
If we were to offer one final piece of advice to anyone looking to start an in-house link building team, it would be to make sure that anyone you take on shares your expectations about the quality of links you want to build.