Building links for clients is an essential part of any SEO campaign. But it's time-consuming. And you'll take people away from their core services if you don't have a dedicated in-house team.
White-label link building is the solution. Hiring a link building agency gets your clients the links they need while you focus on generating results in other areas.
📹 Prefer a video explanation? See how it works below


High Quality Links for Leading Brands
At LinkBuilder, we pride ourselves in delivering World-class link building. We place quality links that push your client's sites up the search engine rankings. And our white label service lets you take all the credit.
We provide:
High-quality links on real sites with traffic.
Unbranded reporting you can share with clients.
An effective strategy tailored to your client's specific needs.
A proven service trusted by leading brands, including TripAdvisor, Follow Up Boss, and SnackNation.
Get in touch for a free proposal that shows how we can help.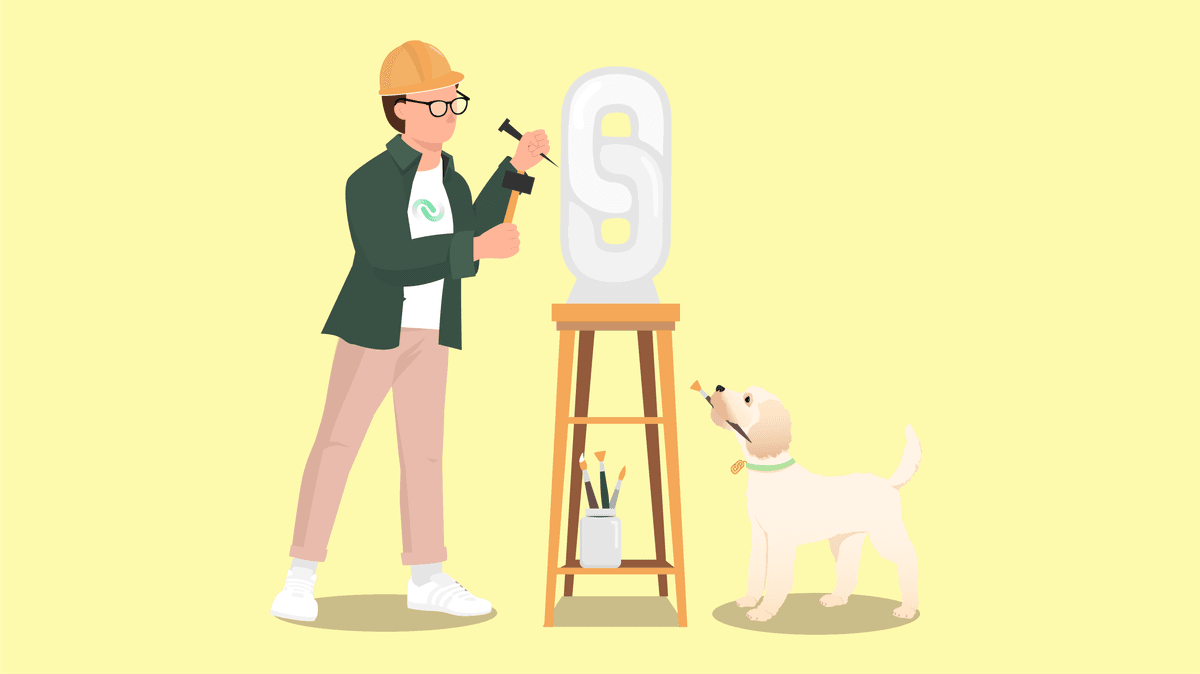 What Is White Label Link Building?
White-label link building is when an agency generates links for another agency's clients. The latter company presents the links to the client as if they built them themselves.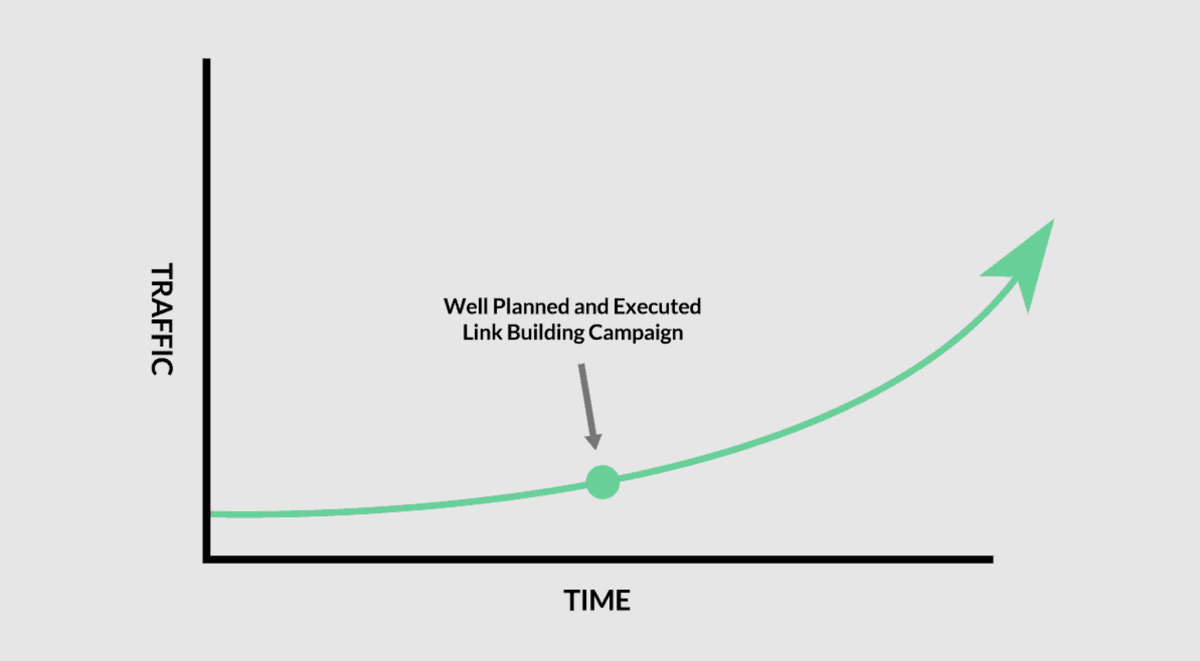 It's a common practice because link building is essential to SEO campaigns, but it requires specialized skills that many digital marketing agencies don't have.
You may decide to use white-label link building services when:
One of your clients asks you to build links for them.
You spot that a client could benefit from links.
Your in-house link building team is struggling with demand.
You want to test offering link building as a service without committing to hiring a team.
White labeling links are an alternative to building an in-house team to fulfill the request, which can be time-consuming and costly.
When you choose a quality white-label SEO agency, you get instant access to link building expertise and a process that would take years to build in-house. This then generates the best quality links for your clients.
The Benefits of White Label Link Building Services
White-label link building has several other benefits your agency can exploit.
A white label link building agency can:
Build high-quality links: A white-label link building agency will likely already have relationships with websites that can benefit your clients. They will also have the expertise to carry out effective outreach campaigns, such as blogger outreach, to get high-quality backlinks.
Create high-quality content: You need superior content creation based on strong keyword research for effective link building. A white-label link building agency can ensure your client's website content is up to scratch and create high-quality content for guest posting.
Save you money: You won't have to pay competitive salaries or have to provide benefits and perks of in-house employees to offer your clients link building services. White-label link building allows you to pay a fixed price based on your needs—this is usually far more affordable than hiring your own team.
Help you build your brand: As an agency, you can use white label link building to boost your brand and service offerings. By providing link building as a service, you can increase your bottom line and get your clients great results. White-label link building allows you to apply your own branding to things like reports and real-time trackers.
Drive high-authority backlinks: The more authoritative a website is, the higher the value of a backlink will be. White-label link building agencies tend to have a wide range of websites and publishers that they work with in various niches that can help you land your client some seriously authoritative links.
Trust Is Key
Quality control is the biggest issue when outsourcing link building. This is because the type of links the service generates dramatically impacts the effectiveness of your entire SEO campaign.
The correct links increase your client's domain authority and can increase their site's rankings.
But get it wrong, and Google will either ignore the links (if you're lucky) or penalize your website (if you're not). This can undo all your agency's positive work in other areas.
What's more, link building scams are prevalent. And many so-called link building services and freelancers use techniques that hurt your search engine rankings.
Link building scams to look out for
Link building services that use PBNs: PBNs are website networks used to build a large number of links to another site.
Link farms: These are seemingly normal websites that exist only to host links that people pay for.
Directory, comment, or forum links: These low-quality links won't necessarily harm your client's site, but they'll have a zero to minimal rankings impact and are rarely worth the cost.
Fake guest post services: These services build links by placing guest posts on low-value sites like PBNs and link farms.
Unproven link builders: These are link builders who claim big results but don't have any way to prove it. They are best avoided.
To read up on more common scams and underhand services, see our link building scams article.
At LinkBuilder, we provide a service that only generates high-quality links from real sites. We never use the tactics listed above.
Instead, we use effective link building techniques based on building relationships and manual outreach to generate links for your clients.
We're a service you can trust, and we have both the results and the happy clients to back this up.
We Only Build Links That Benefit Your Clients
Every single link we place helps push the needle for your client. The strict due diligence process we use when deciding which websites to place links on ensures this is the case.

Metrics we look for

Organic Traffic: This is a clear sign that Google likes a site. We look for a minimum of 1,000 organic visitors per month.
Outbound vs. Inbound Link Ratio: Too many outbound links suggest a website is a link farm. We look for websites with an optimal number of inbound vs. outbound links.
Website Content: We manually check each website to ensure it publishes high-quality original content.
Domain Authority: We place links on sites that match or beat the authority listed in the payment plan you choose.
Niche Relevancy: Links from publications related to your client's website have a bigger impact than non-relevant links. We always place niche-relevant links.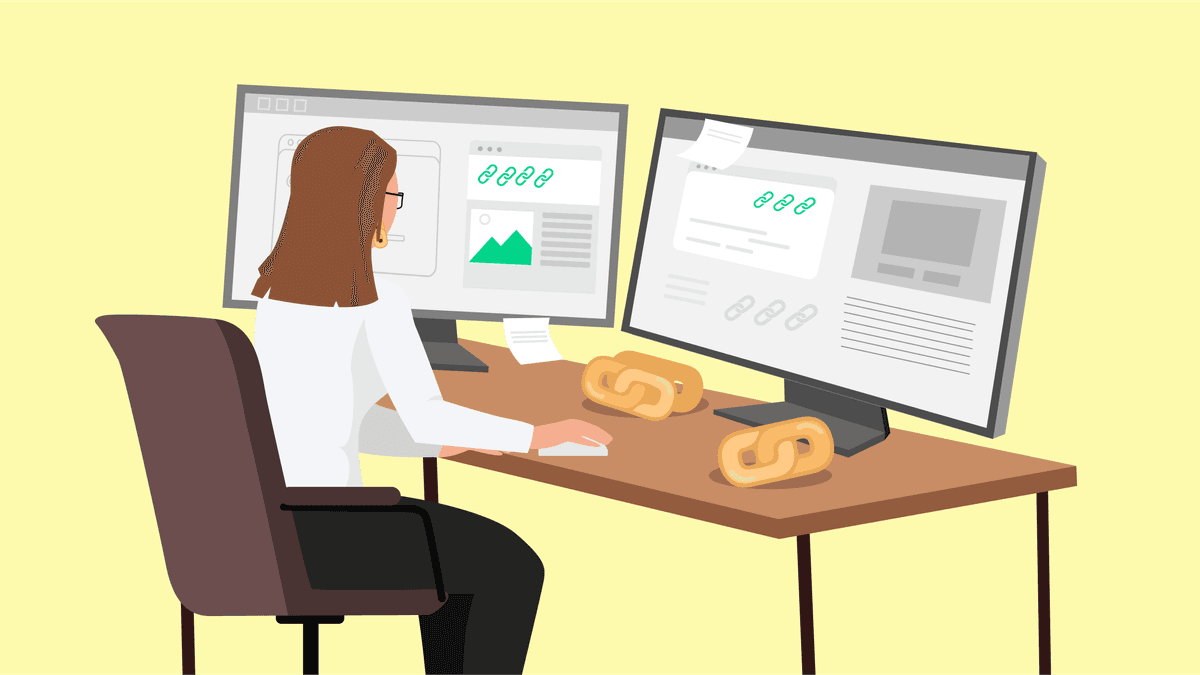 Our 6-Step White Label Link Building Strategy
This is the six-stage process we use to build quality links for your clients.
1) Order
You choose the type of links you want us to build and how many links you need. Tell us which pages to build links to, or we can work with you to define the best candidates.
2) Analysis
We tailor our service to each website we build links for. The process starts by looking at your client's sites, reviewing their competitors, and analyzing their existing content assets. This helps us spot the best link building opportunities.
3) Strategy
We then create a strategy that will result in high-quality links in the fastest time possible. The exact strategy depends on the client and target sites. Common tactics we use include guest posts, editorial links, and using linkable assets.
4) Prospecting
We build a comprehensive list of opportunities and reach out to these websites. We personalize outreach to each site and display the value of the client's site and business. This is key to making our offer attractive to real websites.
5) Relationship building
Nurturing relationships with website owners is the best way to build trust and generate links. We leverage existing relationships and build new ones to open up link opportunities. At this point, we negotiate with the site owners to finalize a deal that is mutually beneficial.
6) Deliver results
As links go live, we track everything using a backlink monitoring tool so you can see them clearly. We provide white-label reports via Google Docs that you can share with clients, so they get insight too.
What do our clients say?
We've worked with some extremely successful online brands & digital marketing agencies, and we've never had a bad review. Our price is far superior to 'high-end' agencies, and our work is far more efficient and effective.
Not convinced? Check out our case studies, where you can see some of our successful link building work in action.
Affordable & Transparent Pricing
Our pricing packages for white-label link building services are clear and straightforward.
We provide various high-quality, niche-relevant links for your client's websites.
We hold minimum DR requirements and ensure that all websites we place links on are niche-relevant, real websites (which actually earn traffic from Google).

What Is a Domain Rating (DR)?
A domain rating is a metric that indicates the strength of a website and its backlink profile.
You earn 10% on applicable packages
We can either pay this as a commission if your client is processing payment or as a discount if you are.
Please note this 10% only applies to our growth package ($9,999 per month) or higher.

You can view all of our packages here.
Real-Time Reporting
You and your clients can keep track of our link building efforts via our unbranded reporting systems.
We provide:
Clear and concise reporting using Google docs.
Reports that easily demonstrate the value of link building.
Progress updates in real-time.
A Hands-on Approach
We work with you to create a tailored strategy that provides the best results for your clients. You don't need any link building expertise to use our service.
We will:

Determine the target URLs that will benefit most from link building.

Decide the optimal anchor text to use for each link.

Research competitors to identify relevant link building opportunities.
Building High-Quality Links Through White-Label Services
Our white-label link building services are ideal if you want to engage in link building for your clients but don't want to do it yourself.
White-label link building through a reputable link building agency can help you offer your clients an additional service to bolster all the work you're already doing for them.
We are a professional link building agency with all the skills and expertise needed to build high-quality backlinks on authoritative websites for your clients.
Our white-label program is fluid and can be completely customized based on your needs and your client's requirements. We'll set up a process and requirements that everyone is happy with.
Use the button below to contact us and learn how we can assist with white-label link building for your agency.
White Label Link Building Services FAQ

How Long Does White Label Link Building Take?
We start the link building process as soon as you hire us. The first links typically go live within a month.
The exact time it takes for links to go live varies because we tailor our strategy toward each of our clients. The types of links we build and the editorial process of the websites we reach out to impact time significantly.
What Niches Do You Work With?
We have experience building links in just about any niche you can imagine: health, technology, law, gaming, real estate, business, nutrition, software, and more. Even if you have a client in a difficult space, we'll come up with a solution to build links that will help get them ranking.
Can You Handle Multiple Clients at Once?
Yes, we can build links for as many clients as you need. We have a large team of link builders, including outreach specialists, guest post writers, and strategists. We have built links for upwards of 25 clients for a single agency before.
What Type of Links Do You Build?
The type of links we build depends on the client. We typically use strategies like guest posting, niche edits, HARO, and blogger outreach.
What Sites Do You Build Links on?
Again, this depends on the specific client and the package you choose. Each campaign is different and therefore results in different links. Check out our case studies page for examples of the types of links we build.