You can outsource link building and massively improve your results, but it has to be done right.
Link building is a critical part of any SEO strategy, but it's a pain to do if you're not an expert.
Building the relationships and creating the content required to build links takes time that many website builders simply don't have.
Outsourcing link building seems like a simple solution. Just hire a third party to take care of the process for you.
You pay the money, they build links for you, and your website shoots up the rankings. Easy!
But it's not quite as simple as that. This article will go through the steps you need to take to outsource link building like a pro.
Don't get fooled by people posing as link building experts...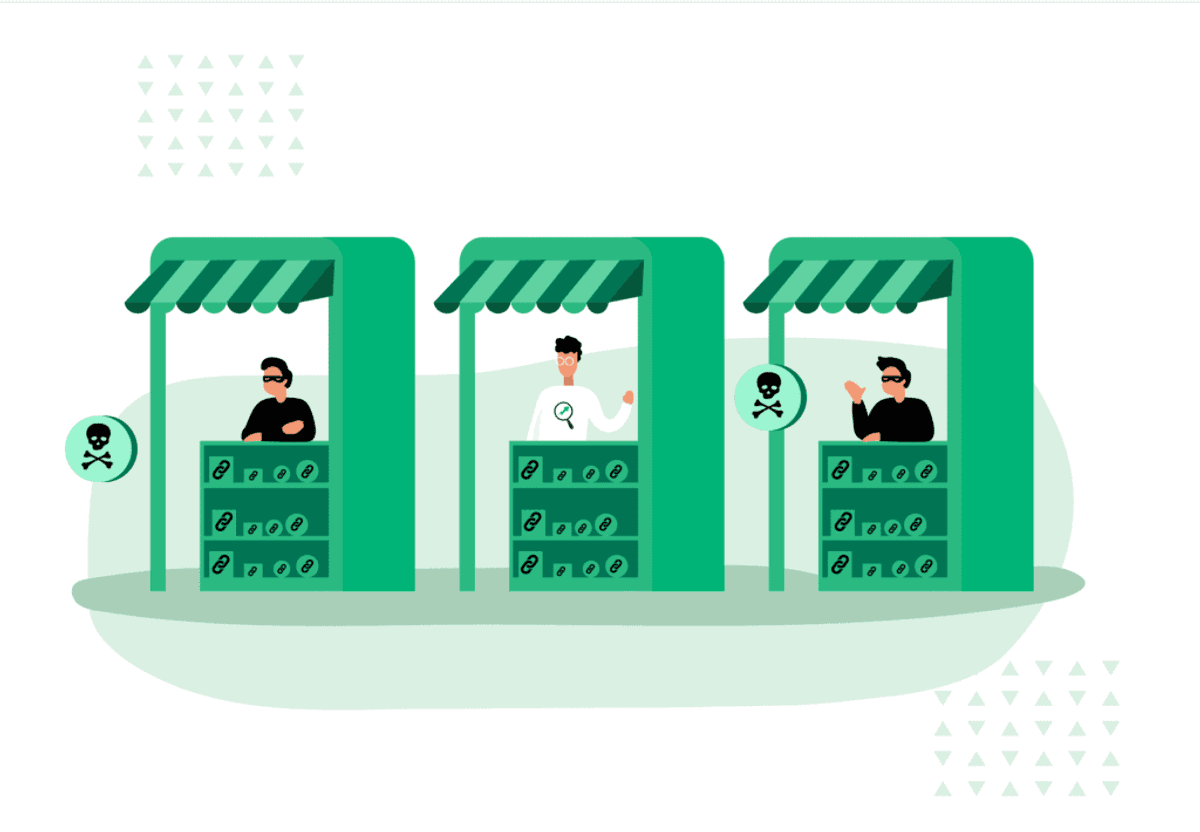 This article will go through the steps you need to take to outsource link building like a pro.
6 Simple Steps to Outsource Link Building
1. Check That Your Website Is Ready
Link building is just one part of a successful SEO strategy. You'll only get the maximum bang for your buck if the other parts are in place too.
So before you outsource link building you should check you are in a place where it makes sense to do so - It's essential to have the foundations in place.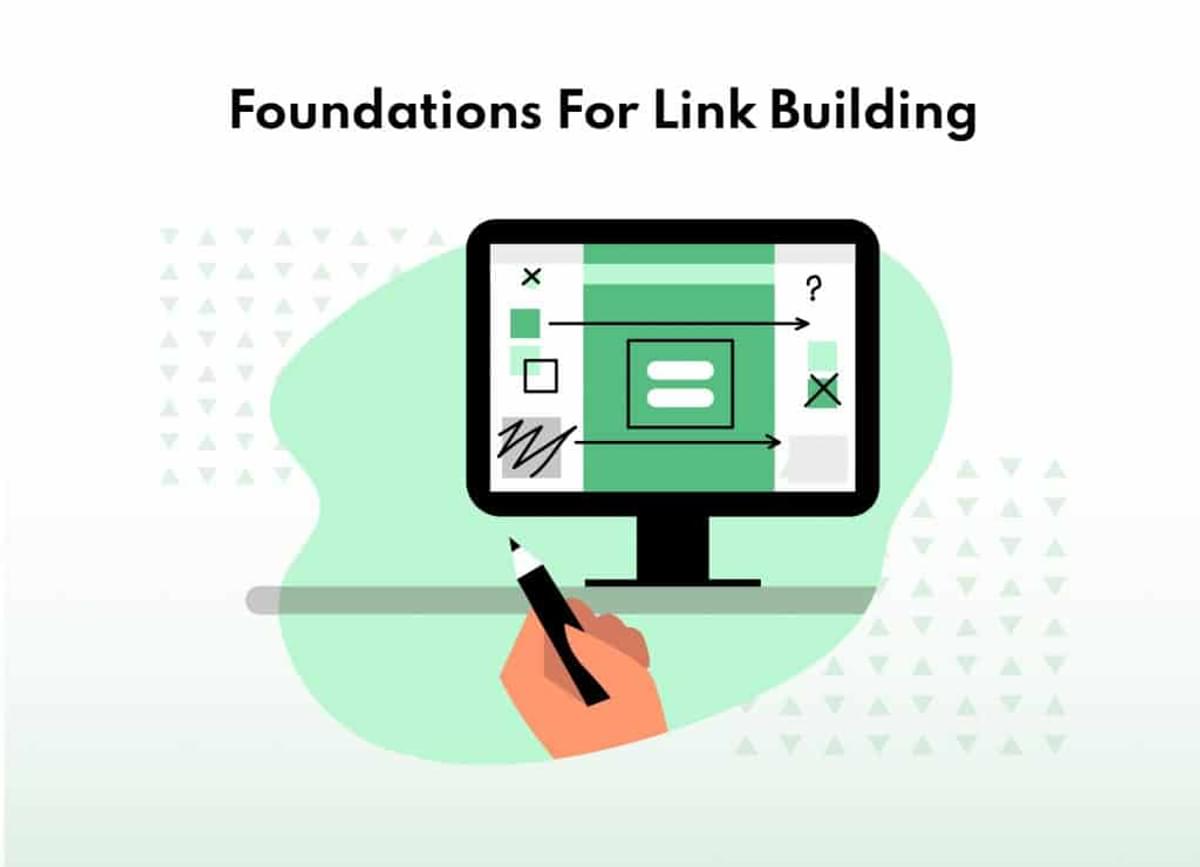 Here are some signs that suggest you are ready.
You Know How Link Building Fits into Your Strategy
The best time to outsource link building is when you have a solid SEO strategy in place and you're clear about how link building will benefit you.
Some instances when you should use link building include:
When you are building a new site and you want to get it off the ground as fast as possible.
You've taken over a new site that will benefit from some serious link building.
You want to give a boost to an existing project.
Whatever the reason, having a solid strategy ensures the links you build will have maximum impact.
You're most likely to have a strategy if you are an experienced website builder or SEO expert.
But what if you aren't quite so experienced? How do you know if your website will benefit from links in this case?
Here are some common signs that suggest it may be.
Your Content Ranks, but Not as High as You'd Like
Content is essential for any SEO strategy. It's just as important as link building. If Google doesn't like your content, no amount of link building will push it up the rankings.
A good indication that you are ready to outsource link building is if you have an existing website with content that ranks low on page one, or within the top few pages of the search results.
We think this is a good time to start link building because your content ranking means Google trusts it—links may be all you need to boost your rankings.
Your Competitors Have More Website Authority
Another sign that you could benefit from link building is if the sites you compete with all have a higher website authority than your own.
This doesn't mean you'll never outrank them. It's possible to outrank more authoritative sites if your content is better or your site content is more relevant to the search term. It just means that these sites have a built-in ranking advantage.
In this case, link building can help your website get to a similar level as your competitors will help even the playing field.
The Pages That Rank above You Have More Links
It's not just your domain that impacts your ranking. Each page's backlink profile also influences its rankings.
If you're targeting a specific keyword and all the pages above your site have more links pointing to them, this can be a sign you need to build some links to the specific page.
Our article about link building ROI has more information about how to ensure you get the maximum benefit from link building.

What If My Content Isn't Ranking?
If you have a site with a lot of content that doesn't rank at all (in the top 100), it could be a sign that you need to work on improving your content before outsourcing link building.
Take a look at the other content that ranks for the keywords you want to target and compare it to your content to see how you can improve.
Another issue could be that the keywords are too competitive. Use an SEO tool to analyze the keyword difficulty and the authority of other sites that rank.

2. Learn about the Link Building Process
Working knowledge of the process also helps you assess the results the agency produces.
The whole point of outsourcing a task is that you don't have to be an expert. But it is still helpful to understand what you are paying for when you outsource link building campaigns.
Here's a quick run-down of the most important factors to look for when building links.
Link Building 101
Links from sites with a high domain authority are typically better than those from low authority sites. For example, a link from the New York Times is much better than a link from a site created just six months ago.
Relevance also plays a part in how effective a link is. If your business is a real estate SaaS tool, a link from an industry publication is typically better than one from a site that specializes in golf, for example.
Links that are easy to generate are typically not worth much. For example, links from social media profiles will have minimal impact on your rankings. Directory sites are another type of website anyone can get links from. These links won't move the needle either.
You should also avoid links on spammy sites like link farms. These are websites that appear to be real sites and they often have a high domain rating. But in reality, they exist only so that the owner can earn money by linking out to other websites.
It's easy to spot these sites if you know what to look for: typical signs include low organic traffic and articles on many different topics. Read more about how to spot spammy websites here.
3. Consider Your Budget
The next step is to consider your budget. Outsourcing link building isn't cheap—especially if you value quality.
But there are many services available with price points to suit all budgets.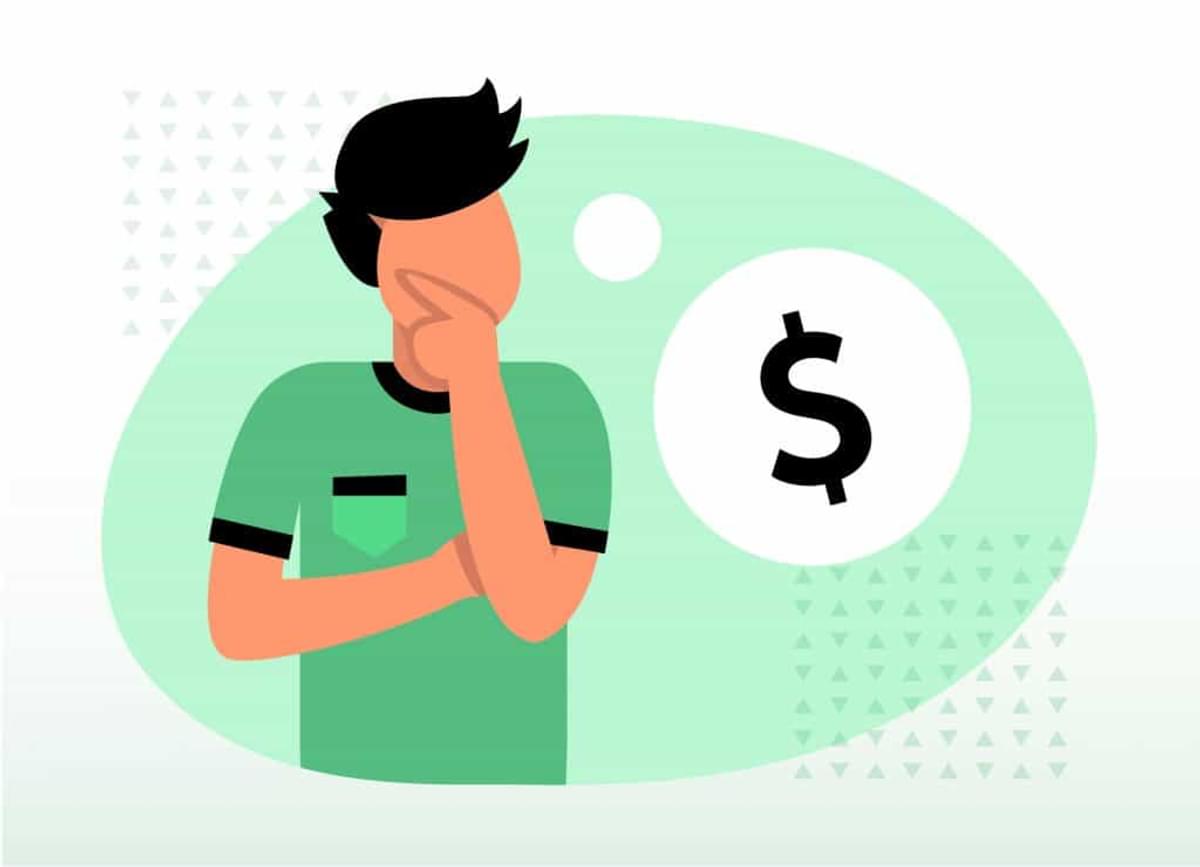 LinkBuilder pricing starts at $2,999 per month and rises to $9,999 per month for enterprise outreach.
Look to buy one-off links if your budget is in the hundreds of dollars per month.
This isn't the fastest way to build links, but it can be a good way to generate links to specific pages on your website. And over time, you'll increase your website authority.
If your budget is in the thousand dollars per month range, you can start to look at a managed plan.
This is like hiring a dedicated team to build links to your website over time. You'll get a strategy tailored to your site, and your cost per link may be cheaper in the long term.
If you're an SEO agency that wants to outsource all of your link building activities, then you should look into white label link building. It's something we offer, and it's going to save you a ton of energy trying to train a team internally for link building.
What Goes into the Cost of Link Building?
These prices may seem expensive at first. But they're understandable when you consider everything that goes into link building.
Four of the main factors include:
📧 Outreach: Link builders perform outreach to build relationships with website owners. This takes time, not to mention specialist (and costly) email outreach tools.
✍️ Content Creation: Guest posts require hiring a writer to create an article that contains the link. This isn't cheap if you want a good-quality article that will represent your brand well.
📈 Strategy: Monthly outreach plans also cover the cost of link building strategy. These services work with you to define a plan that will generate the highest number of quality links.
💰 Placement Fees: Websites, even legitimate ones, may charge a placement fee for links. You can choose to avoid paid links, but it is almost impossible to generate links without paying in industries such as finance and casino.
You can read more about link building pricing in our article.
What about cheaper services?
Some services charge less than us for links. But the links these services generate often aren't worth paying for and will often do more harm than good.

Check out this article by Authority Hacker to see the type of quality you can expect when using cheap services.
4. Outsource to the right person
You have two main options if you want to outsource link building: hiring a freelancer or an agency.
Neither option is better than the other: you'll find both good and bad versions of each.
But the two types of outsourcing have unique advantages and disadvantages.
Link Building Freelancer
You can find freelancers on websites like Upwork and Fiverr. These sites are useful because you can see real reviews of people who have used the services in the past.
On Fiverr, each freelancer offers several services. This gives you control over the types of links you generate.
Upwork lets you hire a freelancer by the hour. Each person offers a slightly different service, so be sure to talk to them before hiring.
The benefit of using a freelancer is that they can be cheaper than agencies. However, as you can see in the screenshot below, rates vary significantly.
The downside is that it can be hard to gauge the quality of a freelancer. And many of the services on offer show red flags that suggest they may be using black hat tactics.
For example, one (highly rated) freelancer we saw on Fiverr advertised a service that posted links to specific websites with a fast turnaround time.
This is a huge sign that the website they place the link on is at worst a link farm, or at best has very lax editorial standards.
Link Building Agency
Link building agencies typically offer multiple services, from long-term link building to one-off links.
The benefit of hiring an agency is that you get access to a ton of expertise. At LinkBuilder, we have a full-time team of strategists, content writers, designers, and outreach specialists.
Using an agency provides access to a far wider breadth of knowledge than if you hired a single freelancer.
Of course, not all agencies will do a good job. But it's easy to find quality link building services by looking for those that have produced results for successful companies.
The downside is that hiring a link building agency can be expensive, especially if you use an all-inclusive plan.
5. Choose the Right Type of Service
Link building companies typically provide several types of service. These suit a variety of needs and budgets.
They'll often include the following four types of services:
Managed Link Building Plans
Managed plans are those where the agency takes on your entire link building campaign. You'll pay a monthly fee, and they will work with you to create a link building strategy tailored to your needs.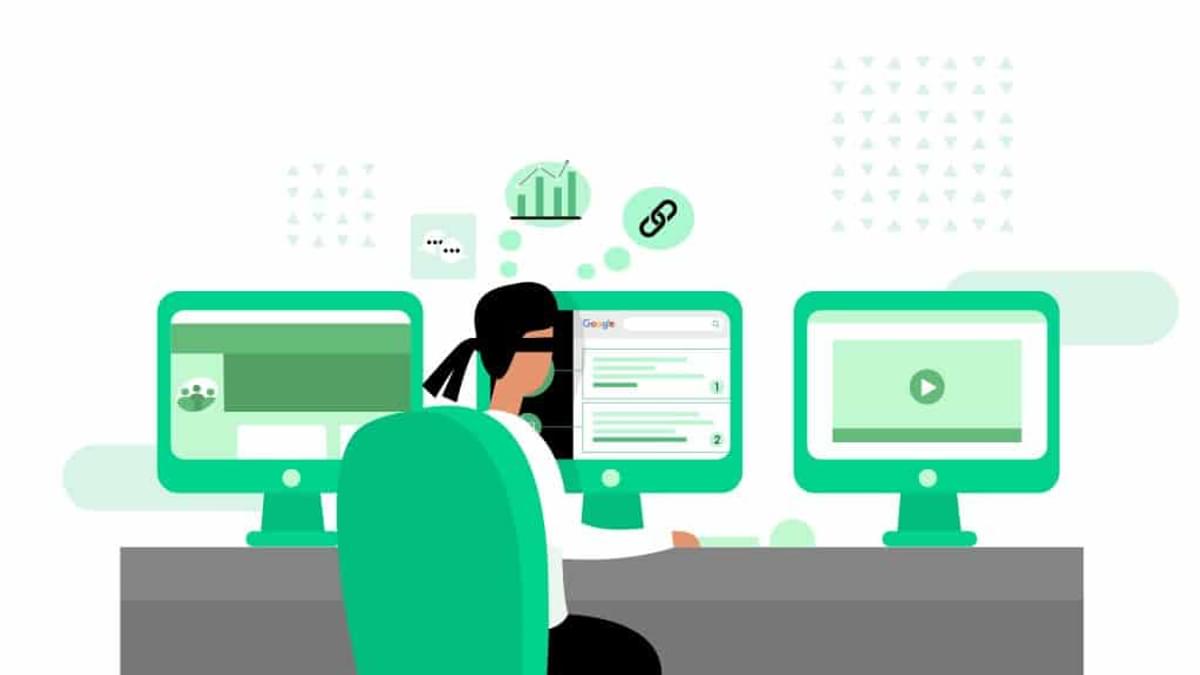 These plans will often help with:
Creating content
Choosing the best pages to link to
Optimizing anchor text
Identifying keyword opportunities
Because these are long-term plans, the agency spends time building the relationships required to generate authoritative links.
These plans typically cost thousands of dollars per month. But despite the high fees, they can result in low per link costs.
For example, we built 682 links for an online learning course provider over 24 months. On our cheapest per link pricing plan, this would have come to over $221,000. Far more than the actual amount they paid for the links.
In many cases, managed services are also cheaper than hiring an equivalent team of in-house link builders, which can cost over $150k per year.
Who Benefits from Managed Plans: This type of plan is best for websites that are serious about link building. They want someone to work on building their site's authority over time, but they don't have the time or budget to hire a dedicated team.
Per Link Plans
Per link plans are the cheapest way to outsource link building. Just choose the number of links you want to buy and then place an order through the service.
The price will depend on the authority of the site you want to target, with higher authority links costing more than lower authority links.
When you choose a per link plan, the link building service may guide you on factors like anchor text. But you won't get the complete strategic insight that you would get on a managed plan.
Who Benefits from Per Link Plans: These plans are good if you have an SEO strategy in place and want to supplement it with specific links. Or if you want a way to generate links without large costs.
They are also a good way to generate white label links. Digital marketing agencies that don't have link building expertise can use these plans to help their clients.

6. Link Building Services

By now, you should understand the outsourcing process and know the type of service you want.
The final step is choosing an agency or freelancer to outsource your link building efforts. There are many signs that suggest you can trust a business, as well as plenty of red flags to look out for.
Here are some of the most important ones that our own services aim to address here at LinkBuilder.io.
Outsourced Link Building Trust Signals
✔️ Case studies: Case studies are the easiest way to see the work a link building agency does. When analyzing case studies, look for ones that contain detail about the exact strategies used. The most valuable case studies are those that name the websites the agency built links for, as you can use SEO tools to check the results.
✔️ Testimonials: Testimonials from past clients are another good sign. Look out for those from verifiable people or brands.
✔️ Links to the service's homepage: Take a look at the links that point to a service's website. This will show you real examples of the types of links the site generates.
✔️ A willingness to talk: The best link building agencies will discuss your needs and strategy to help you make a good decision.
Link Building Service Red Flags
🚩 Fast Turnaround: Proper link building takes time. If the service promises links in a matter of days, they are probably placing links on their network of websites or a link farm.
🚩 Low Cost: Same as above. Low costs mean the service likely has access to a website that it can place links on.
🚩 Poor Transparency: You should question why a service won't share examples of successful campaigns. Even if it doesn't publicize results on its website, it should be able to share examples in private.
🚩 Specific Guarantees: There are no guarantees in link building. Specific promises are a sign that the agency might place your link on a PBN site or link farm.
Outsource Link Building: Next Steps
If you're interested in getting started, the next step would be to research some potential agencies to outsource your link building. You should then get in touch to learn more about how they can help you grow your website's authority, increase your site's traffic, and help you build your online brand.