Should You Invest in Links?
It's been proven time and time again that per visitor, organic search traffic is better quality than any other type of traffic – Including PPC advertising.
But should you invest in backlinks and is it right for your business?
Foreword: We took great inspiration from this article by Cody West on traffic think tank, and it provided the base for many of the ideas included here.
We often get enquiries from companies who believe that link building will provide the silver-bullet they need to sky rocket their rankings 🚀
Often, that can be the case, but if you don't have the clear knowledge of exactly why you're investing in link building and what your expectations are, then your chances of success plummet.
What are the benefits of link building?
Google typically likes to keep their cards close to their chest, but even they admitted that content and links are the 2 most important ranking factors.
Independent studies by Ahrefs and Brian Dean have concluded that links are clearly the single major ranking factor 🧠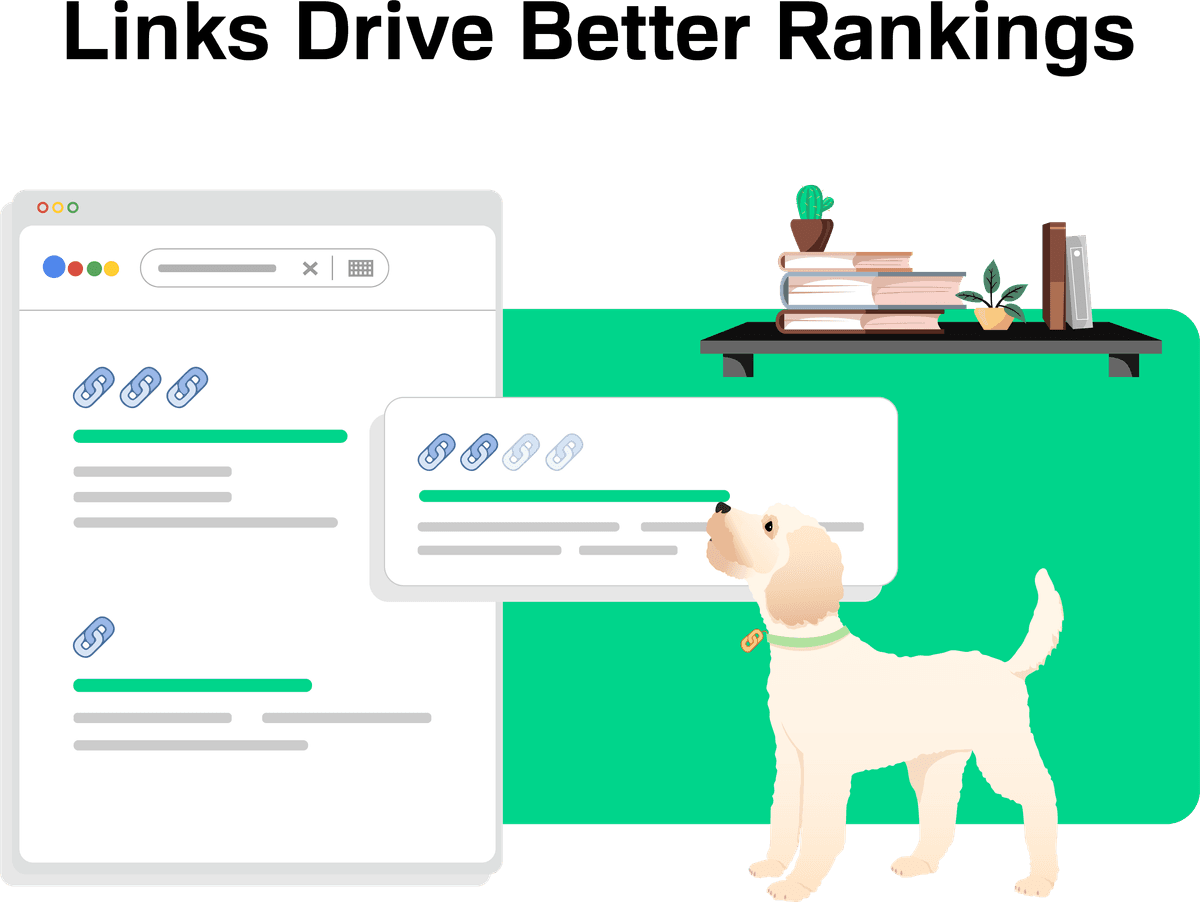 Of course, not all links are created equal, and since the Penguin update and 2022 link spam update, Google massively cracked down on manipulative link building tactics, and switched from being concerned about link volume to link quality.
That's why it's so incredibly important to develop a link building campaign which focus on quality websites that link in a relevant way. If you were to buy a bunch of cheap links from Fiverr or a low-quality link, you would end up doing more harm than good 🤒
That's why it's so important to trust in the links you're building, and to have faith that they're high quality, relevant links, since those are the only links that truly move the needle.
At LinkBuilder, we specialize in building high-quality backlinks to improve SEO performance. That's why clients across the globe trust us to deliver links that are going to seriously improve their search traffic over time.
If you're reading this, you probably have a good base level of knowledge, but I'd still recommend reading this guide on link building as a refresher on what constitutes a solid links strategy.
Foundation for a Successful Link Building Project
As a link building agency who has worked with hundreds of companies of all shapes and sizes, we truly have seen it all.
Lots of websites come to us to help propel their search traffic to the next level with a managed link building service.
However, many of them don't have the prerequisite foundations in place 🛠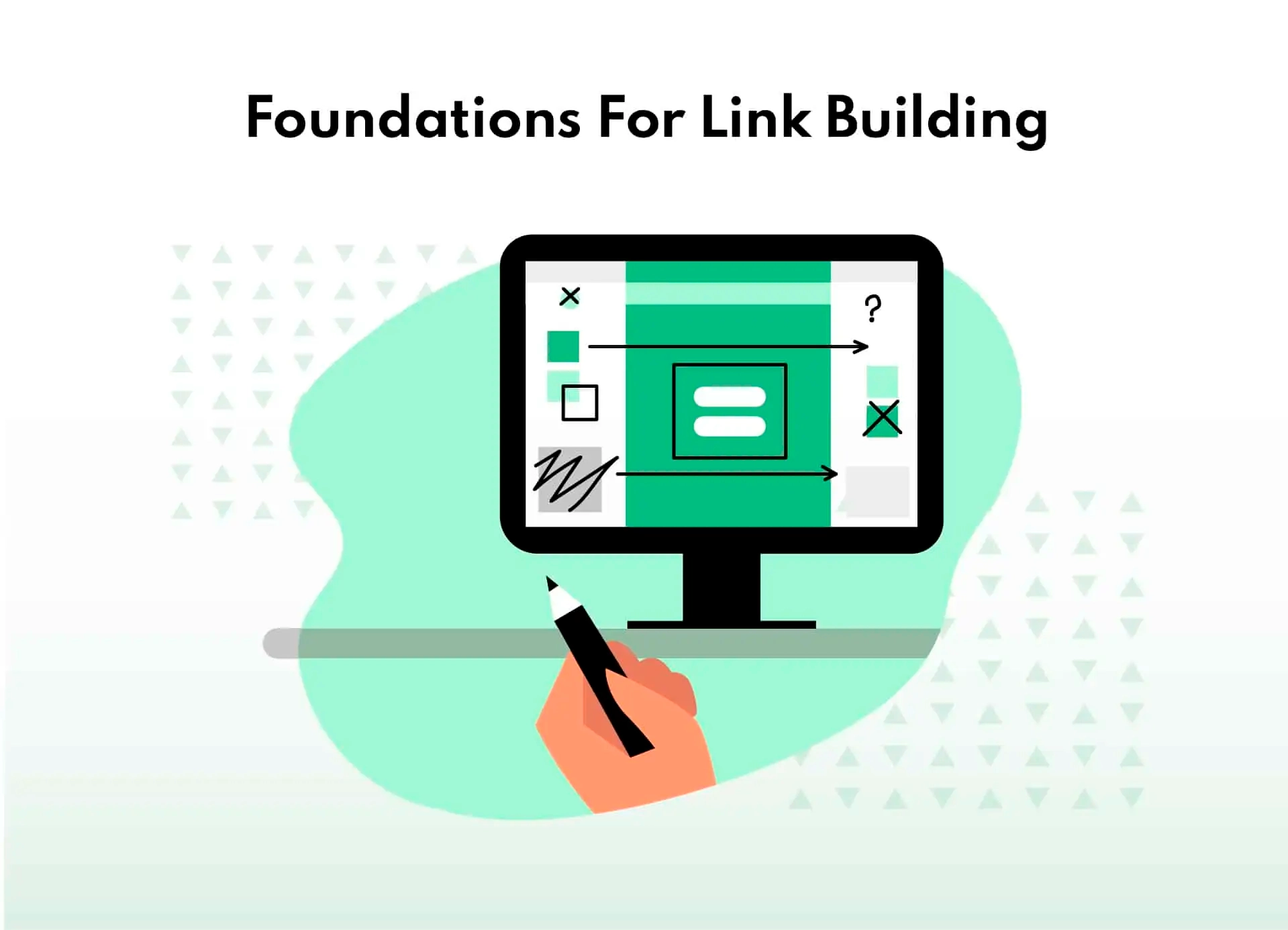 Below are a few things we advise you to get right before diving into any kind of link building project…
Onpage SEO
Throwing lots of amazing links at an under-optimized website is like sticking rocket fuel into a Reliant Robin (an old British car with a max speed of 100kph) and expecting it to beat a Ferrari on a race course, or your competitors in the search results.
Build a Ferrari First
If your website is fundamentally weaker that your competitors in terms of user experience, speed, content and structure, then link building will only help you so much…
Below – As you can see, when two different cars are 'fuelled' by the same number of backlinks, the better car is always going to outperform.
It doesn't matter how many links you put in the beat up old car, it's not going to outperform competitors on links alone.
In this case, we want an exceptionally well optimized website, including the individual pages we want to rank. Tools like SurferSEO and PageOptimizer Pro help take the guesswork out of on-page SEO and ensure the page is up to scratch.
Getting the other basics right like meta-titles, internal linking and page structure are easy to learn but incredibly important.
Content Creation
Content is the second most important ranking factor. To ensure success in the SEO game, you should have a solid content plan in place with a well considered keyword strategy.
You should have content writers with an eye for SEO, supported by tools like the aforementioned SurferSEO.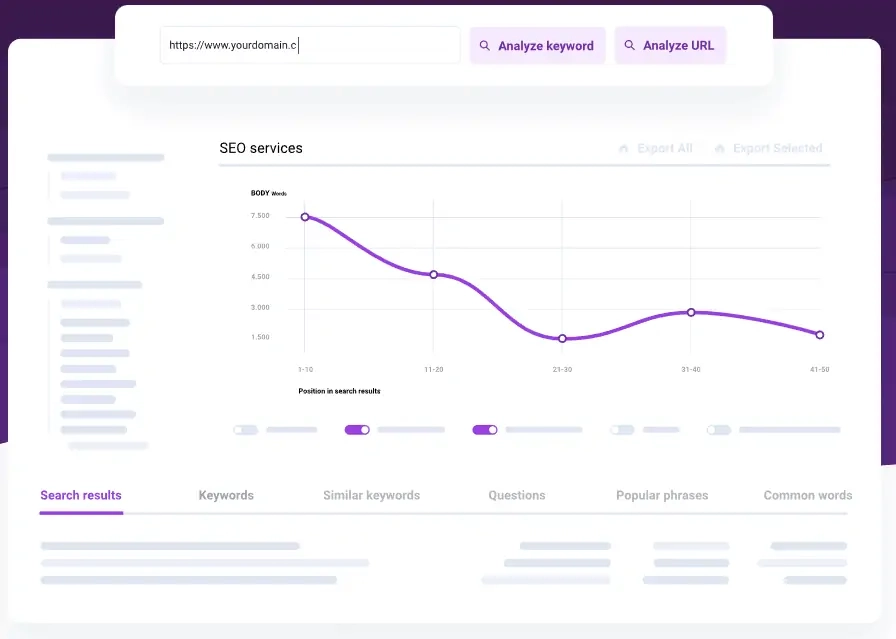 Conversion Optimization (CRO)
Last but not least, you should have a website which converts visitors. This sounds so obvious, but so many people neglect this.
We've worked with 8-figure businesses who just don't have any calls to action on their blog content, and aren't even encouraging visitors to join an email list! What's the point in attracting all of that search traffic if you're not encouraging the user to convert?

The Business Case Of Link Building
Ask yourself some key questions before embarking on any link building campaign…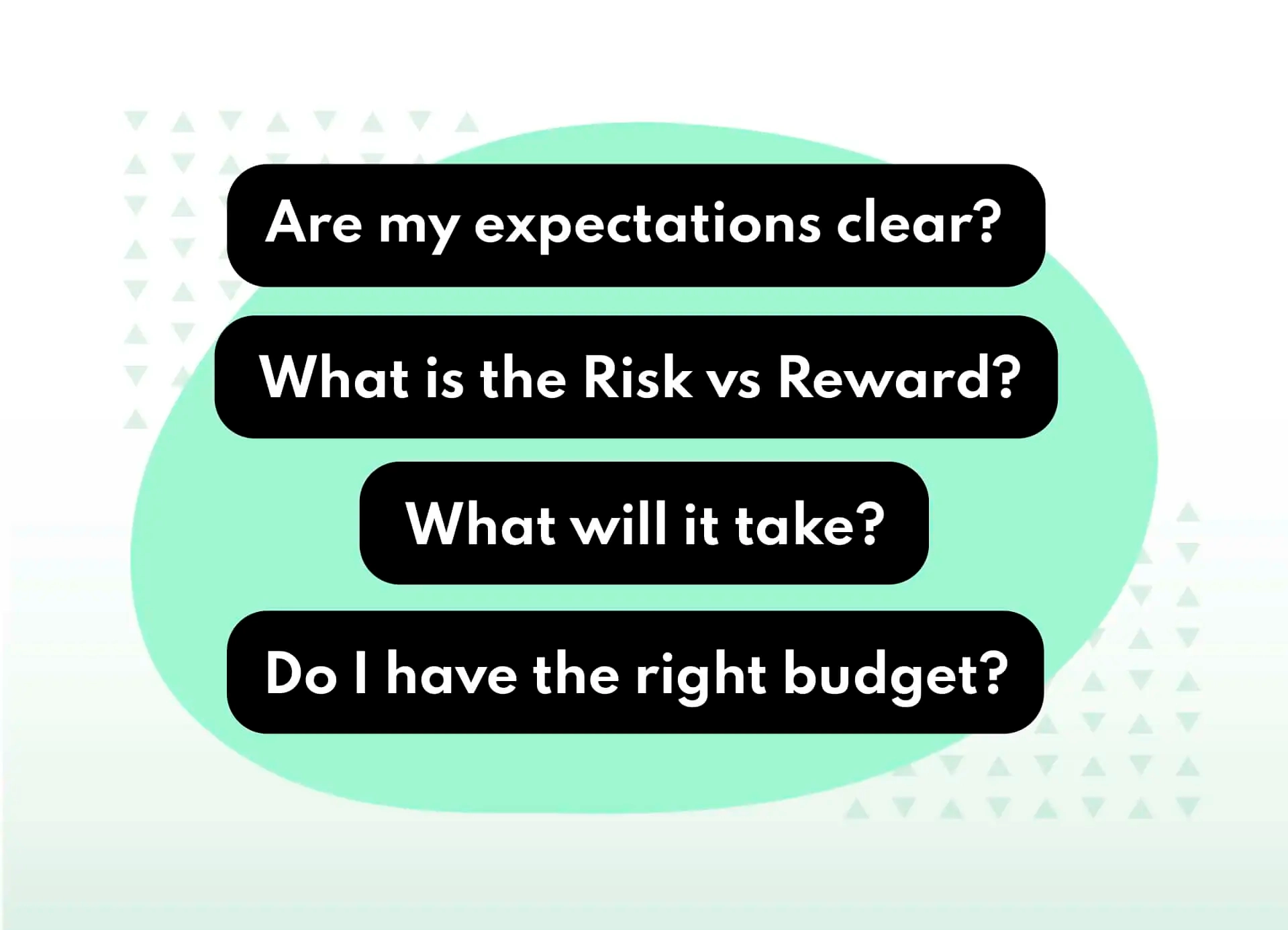 Determining The Business Case
It's important to establish how easy or difficult it's going to be to ensure your link building project yields a positive return on investment.
The vast majority of our clients understand the importance of link building as part of their SEO strategy. But I always want them to think in terms of the ROI, and to really have a clear vision in their head as to why link building makes sense.
It's imperative to avoid a blind investment.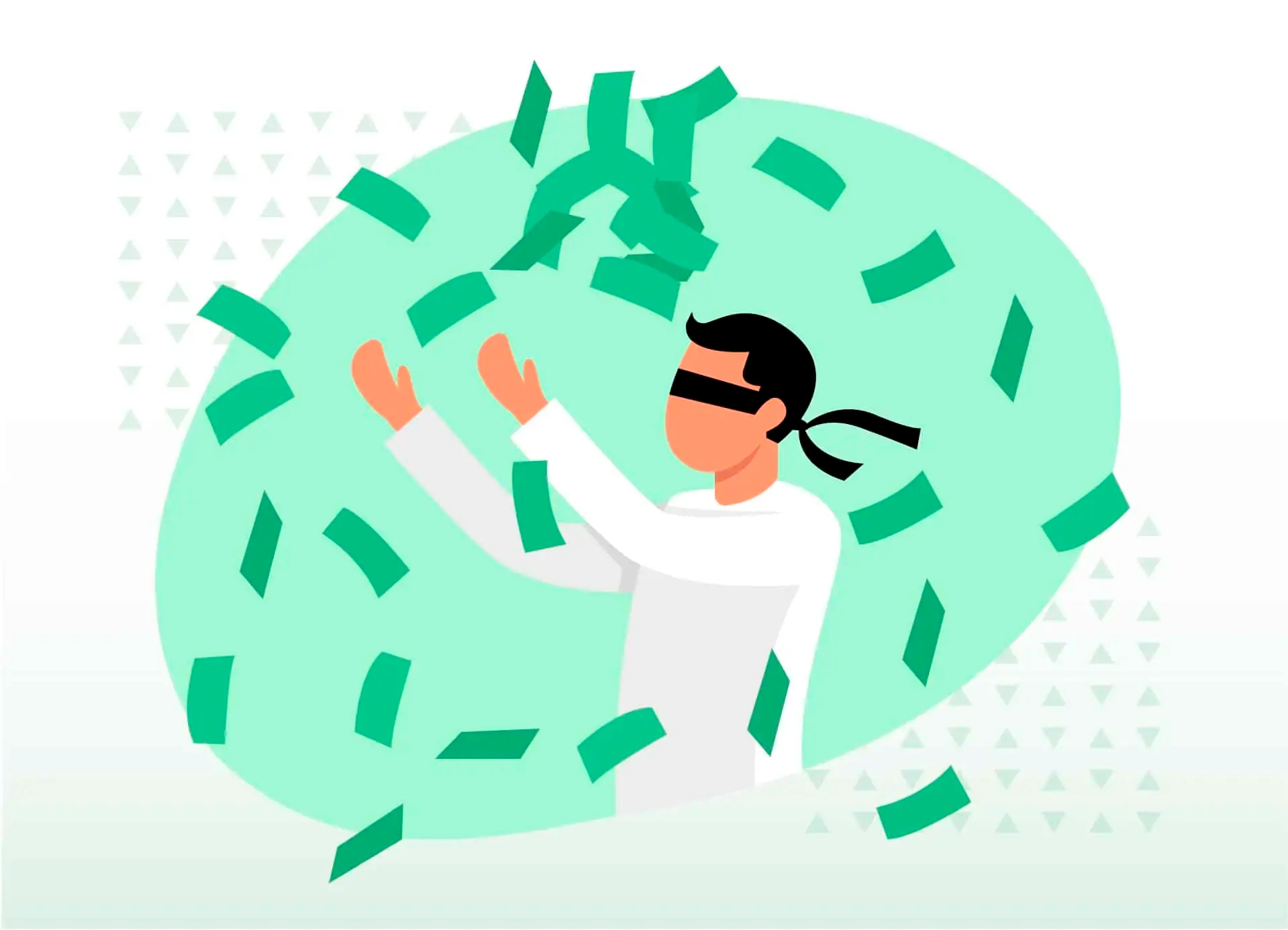 Easy ROI Projects
Here's some example of clients we've worked with where the business case is very straight forward.
Multi-million dollar branding agency.
We have a long-term client with a branding agency who perhaps only needs to generate a single client per year from our activities in order to break even, because a single project sale is worth over $40,000 in revenue.
We've worked for a long time with a particular client in the CRM space, which charges on average $500/month for their product. To justify our work, we only need to help generate 10 new customers lifetime to cover the cost of our services. This makes link building an extremely attractive proposition, with a relatively low risk profile.
We work with a company who owns a network of affiliate websites in the financial education space. They own 6-7 websites and absolutely dominate their industry. Margins are high for each sale, and profits are very strong. In this case, our services provide them with an invaluable source of high quality outreach links that their competitors just can't match, allowing them to maintain dominance of their industry and solidify their position as the leader.
Hard ROI Projects
On the other hand, we've worked with some clients where it's been more difficult to cover the high cost of our services.
$1,000/month independent affiliate.
We worked with a content-based affiliate website in a low-commission niche. They didn't earn a great deal from referral sales, and needed to generate a huge volume of search traffic just to generate an extra $1,000 in monthly revenue. The site was new, making the task even more difficult.
Note: I should note that we have been incredibly successful with some affiliate brands and content sites, but only when they already have a successful website in place (with revenue supporting the project), along with a very strong understanding of their SEO game plan and their industry.
We worked with an Ecommerce brand in the extremely competitive sportswear market. They're primarily a reseller (they don't create their own products) with low margins. Because of the huge competition, lack of a creative keyword strategy and the relatively low sales margins, the business case for link building was exceptionally difficult. The success on a project like this means establishing yourself as a major player in a space where competitors have vast backlink numbers and massive resources. It's best suited for companies that are already profitable with established teams.
Success depends on your industry
Link building can be very expensive. If you're in a lucrative industry where improved SEO performance can easily outstrip your spend on links, then it's likely going to be a very sensible option.
Analyzing Risk vs Reward
There's so many factors to consider when analyzing the risk vs reward of contracting a company like us for link building services, but here are the 4 most important in my eyes:
Profitability
Essentially this boils down to how much revenue you can generate from organic search traffic. Link building is a tool to help accelerate your search traffic rankings, but if those rankings aren't going to generate sales then there's no point investing lots of cash in links, no matter how shiny they seem.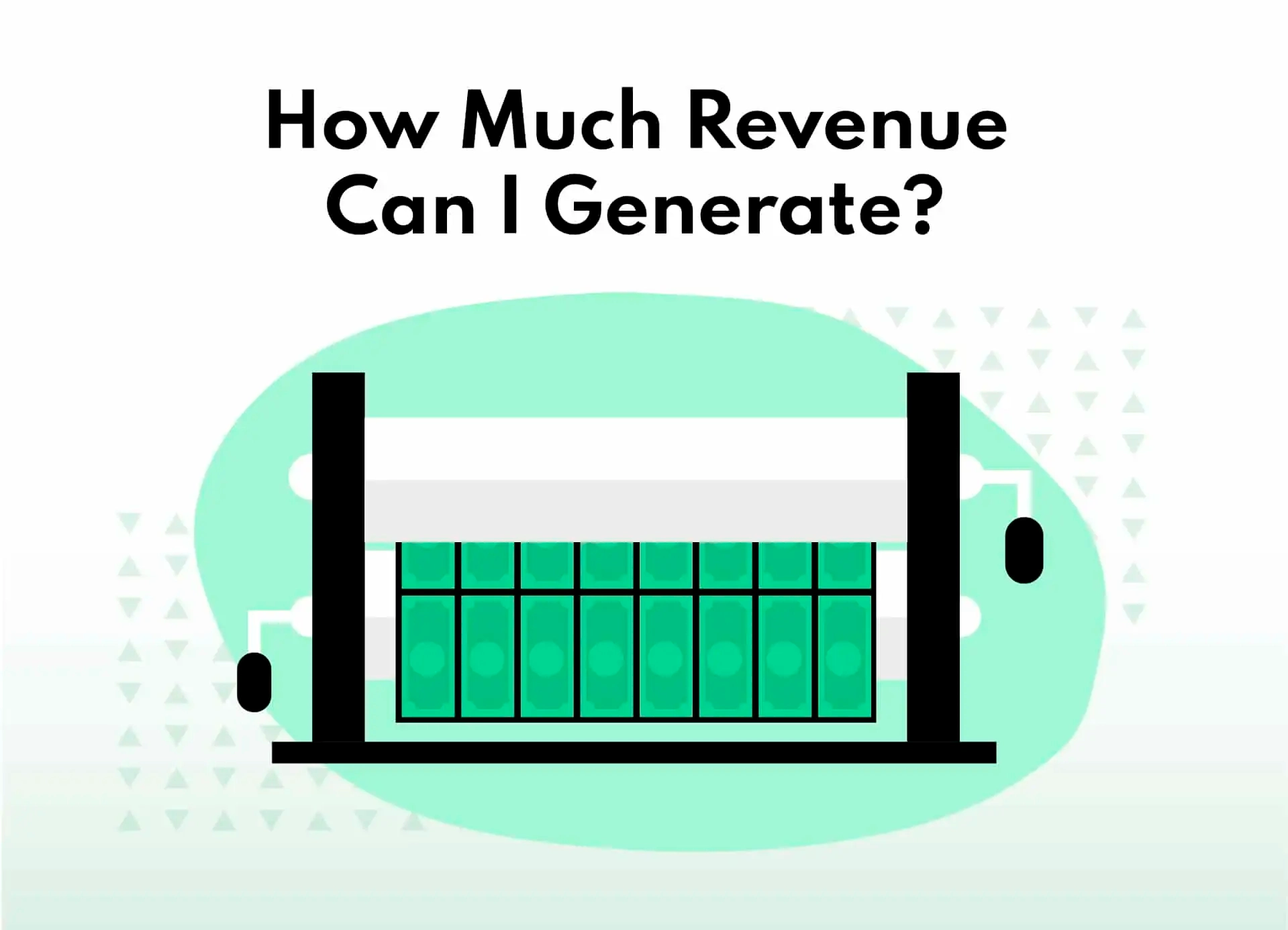 If you own a niche-specific software business that costs $200 per month and a solid customer base, then I'd quickly surmise that you've got a great foundation and profitability/margins are strong – That's just the nature of software businesses.
On the other hand, if you own a blog about vampires, it may have some decent search potential, but the ability to generate revenue is going to be very low.
Additionally, some industries just don't have great organic search potential, or a requirement to focus on SEO.
For example:
Biotech companies like Trillium Therapeutics – This company is valued at over $500 Million dollars. Their organic traffic value according to Ahrefs? Just $23.
B2B technology companies with low search volume potential. One such example is Codeobjects, a company in the insurance tech space doing over $5M annual revenue. I don't even think their core services have any search volume, and I'm sure they're much better off investing in trade shows and networking in the insurance industry rather than SEO.
Thousand of Ecommerce brands who depend on influencer marketing, amazon and paid ads. One such example is ODODOS, who create the bestselling yoga pants on Amazon. They don't even have a website! And I'm sure they'd rather not tangle with the likes of Macy's and Nike on search engines for 'yoga pants'.
Industry & Location Difficulty
It's incredibly important to understand the major players in your industry and what it's going to take to start attracting search traffic for some of your sought after keywords, even the low-hanging fruit.
If you're a completely new online casino that's trying to compete with the big boys for organic search traffic in established markets like the UK, you're going to need great financial backing and very long term vision.
On the other hand, if you're a local accountancy firm in a City where the other accountants aren't doing much SEO, then you could be onto a goldmine.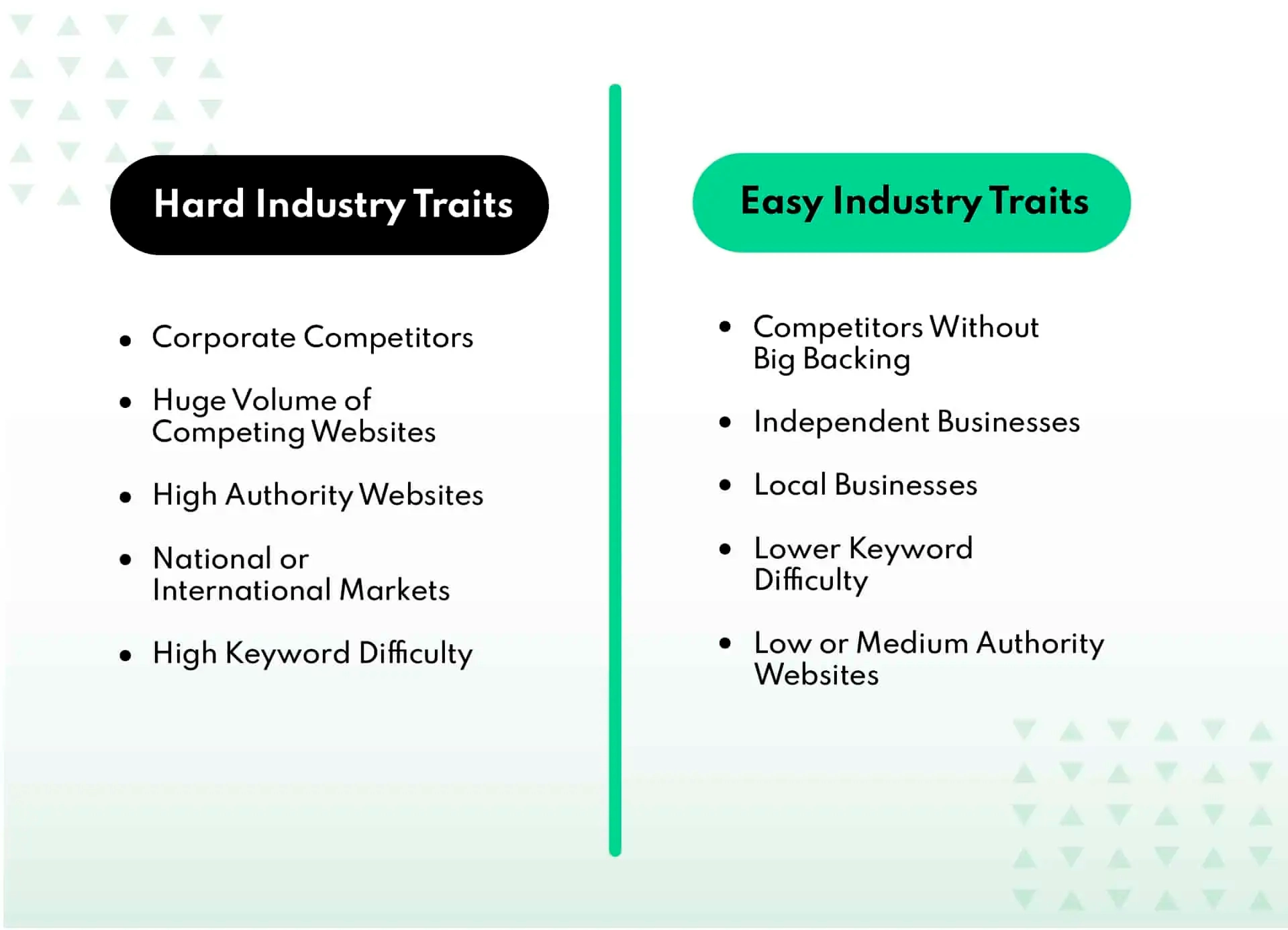 Some profitable industries that you would think are tough actually don't have a great deal of competition! I recently stumbled upon a website that had a DR score of 11, less than 50 backlinks, yet an organic traffic value of over $30k/month. They sell leads in an insanely competitive industry, and rank for the best possible 'buyer-intent' search terms. I'm 100% certain that if a competitor came along and invested in building links, they'd make a killing.
The country or location you're competing in can have a big impact here as well. Smaller English-speaking countries like Canada are easier to penetrate than the US, as Google displays different results to Canadian searchers. Your city can have an impact as well! If you're a Dentist practice in New York (8 million population), you're going to have much more competition than a Dentist practice in Portland (650k population).
Traffic Potential
Determining your traffic potential is relatively straightforward. We use Ahrefs to analyze competitors in your industry, as well as looking individually at the keywords we want to rank for.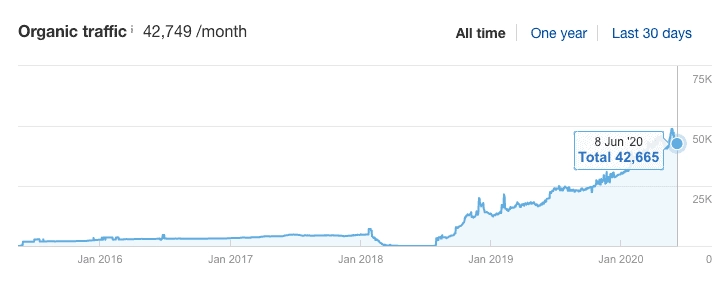 Generally speaking, Ahrefs is the most accurate tool out there for calculating organic search potential. They also tend to underestimate traffic, which I think is a good thing because it doesn't give us false expectations, and it's always better to have a more conservative estimate.
If the numbers look good using a conservative model, then we're in good shape.
Scalability
In other words, how scalable is your business and how far can you go with SEO & link building.
In the SaaS niche, large companies can scale almost indefinitely through content marketing & SEO, and this is why they invest so heavily.
A great example is HubSpot, which is undoubtedly the best CRM company in the World when it comes to SEO.
They've scaled into so many different niches, it's incredible. And they invest a huge amount into link building as well.
They have an incredible sales system which can easily handle a huge volume and influx of leads, and they can essentially scale their client base as high as they could ever imagine.
On the flip side, a local dental practice has certain limitations. There's a ceiling to the number of keywords you can strive to rank for, and there's a ceiling to the number of customers you can book into your practice.
Link building is often extremely effective for these types of businesses, but only to the point where they have beaten out the local competition. At that point, it doesn't make sense to continue investing. For that reason, local businesses in uncompetitive niches can take a more measured approach.
Large SaaS Company
These types of companies can scale almost indefinitely through content marketing & SEO, that's why they invest so heavily in link building. They can withstand such a huge influx of new customers.
Local Accountancy Practice
Local accountancy services can only scale so much – limited staff. So once they've achieved desired results, they might decide to cut back. They can still be an incredible candidate for link building due to the fact that none of their competitors are doing this, however they may eventually hit a ceiling once their goals are hit.

Competitor Link Analysis
This is an absolutely crucial part of the process.
We need to understand what it's going to take to compete with competitors who are currently in the positions we want to be.
Generally speaking, sites that have more backlinks rank better. However, it's important to count the total number of referring domains a particular site has, rather than the total number of backlinks. That's because although you can get multiple links from the same site, there is a massive diminishing return after the 1st link.
Example – CRM Industry
The first thing we want to do is run an analysis to compare our website to other key competitors.
Take the example below in the uber-competitive CRM software industry.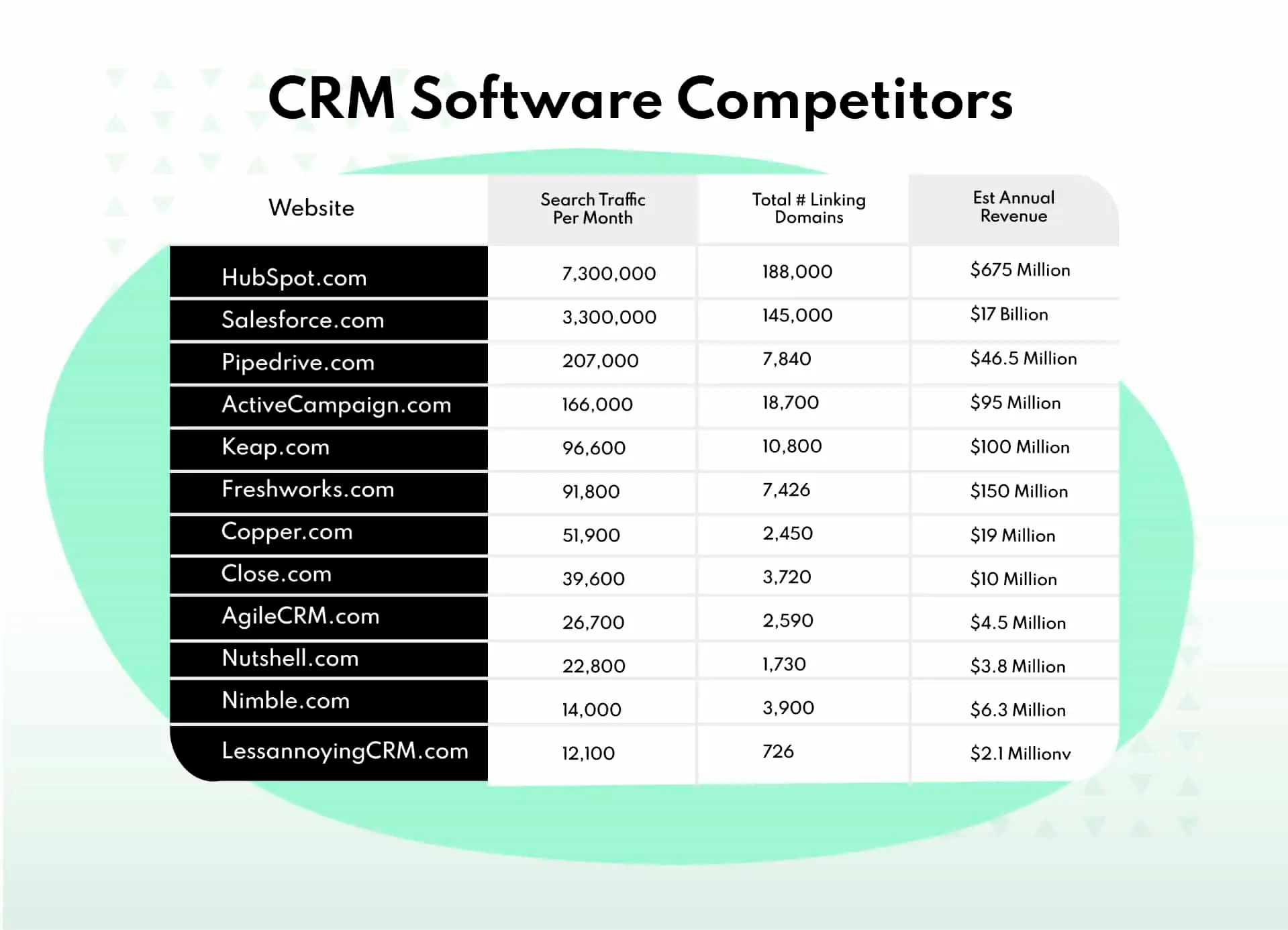 As you can see, generally speaking, if the entire website has more linking domains, it attracts more search traffic.
Let's assume we're at the bottom of that list of CRM companies – We work for Less Annoying CRM, and we're looking to close the gap on our competitors.
How Many Links Will it Take?
Well, we're going to want to take it a step further and try to measure how many high quality links a domain has.
For our purposes, we'll take any 'nofollow' links out of the equation, along with links that have a DR score of < 30.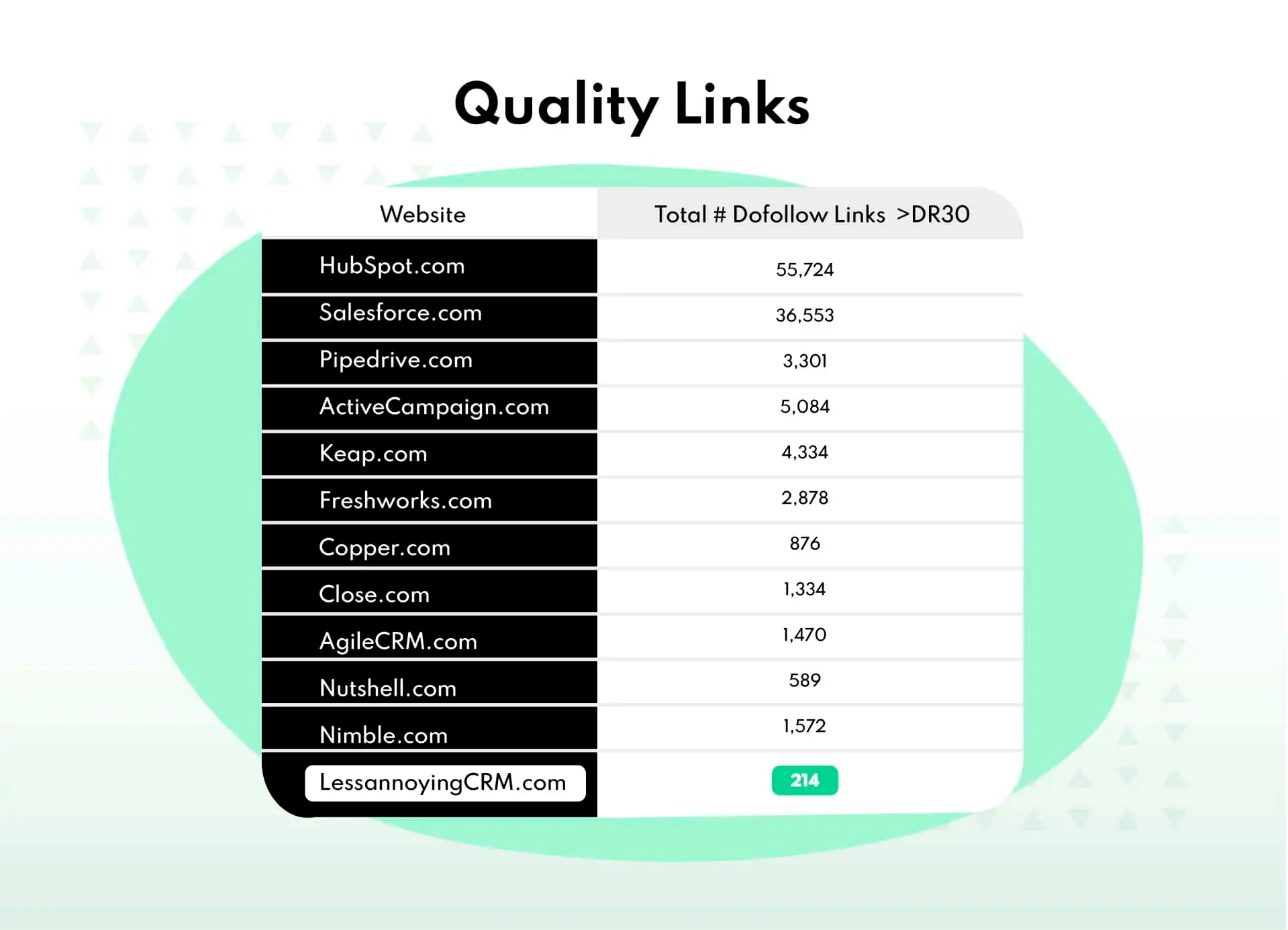 Assuming we're the company at the bottom of that list (LessAnnoyingCRM.com) then it's fair to estimate on a broad scale that we'll need at least 500-600 quality links to really start competing with some of the other major players in the industry.
Remember, these are very generalized site-wide estimates that do not account for links required to get a specific page or keyword ranking on search engines.
With that said, overall link volume is definitely an important factor. Provided that you have a strong internal linking structure and content strategy, you'll be able to distribute the link equity (benefit of links) around to different important pages on your website.
Page by Page Basis
If we're trying to calculate what it might take to get a specific page or keyword ranking number 1, the calculation is much more simple.
Let's say we want to rank for the keyword "How to manage a sales team", because we think it might lead sales managers into buying our sales CRM.
We can look at the top 5 ranking pages and figure out how many links we think we'll need to generate in order to start attracting search traffic: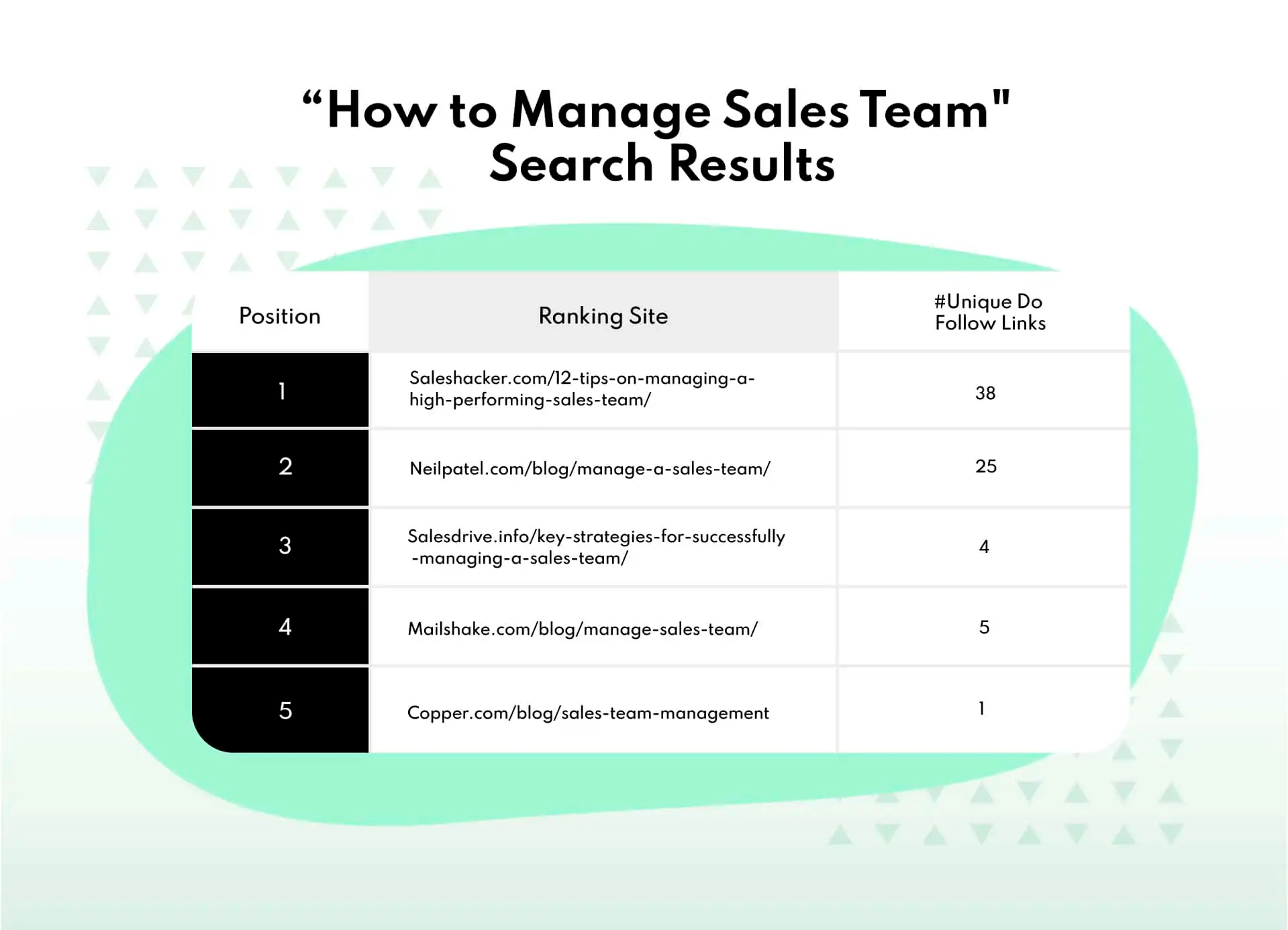 Link Quality & Diversity
In the examples above, we did a very broad search to figure out exactly how many strong dofollow links our competitors have, with a broad definition of 'strong' links being those which are DR30>
The Importance of Quality Links
It's important to emphasize that we want to aim for not only strong quality, but good diversity on the types of links we're building. Often, it's so easy to look at a link volume, or an abstract DR score ⚽️
Please bear in mind that absolutely every and any websites that ranks at the top of Google has a very diverse link profile, including links from smaller bloggers, forums, resource pages and more.
What Links Should We Build?
We're going to want to delve deeper to figure out exactly what types of backlinks our competitors have, and then try to build a more robust backlink profile based on that analysis.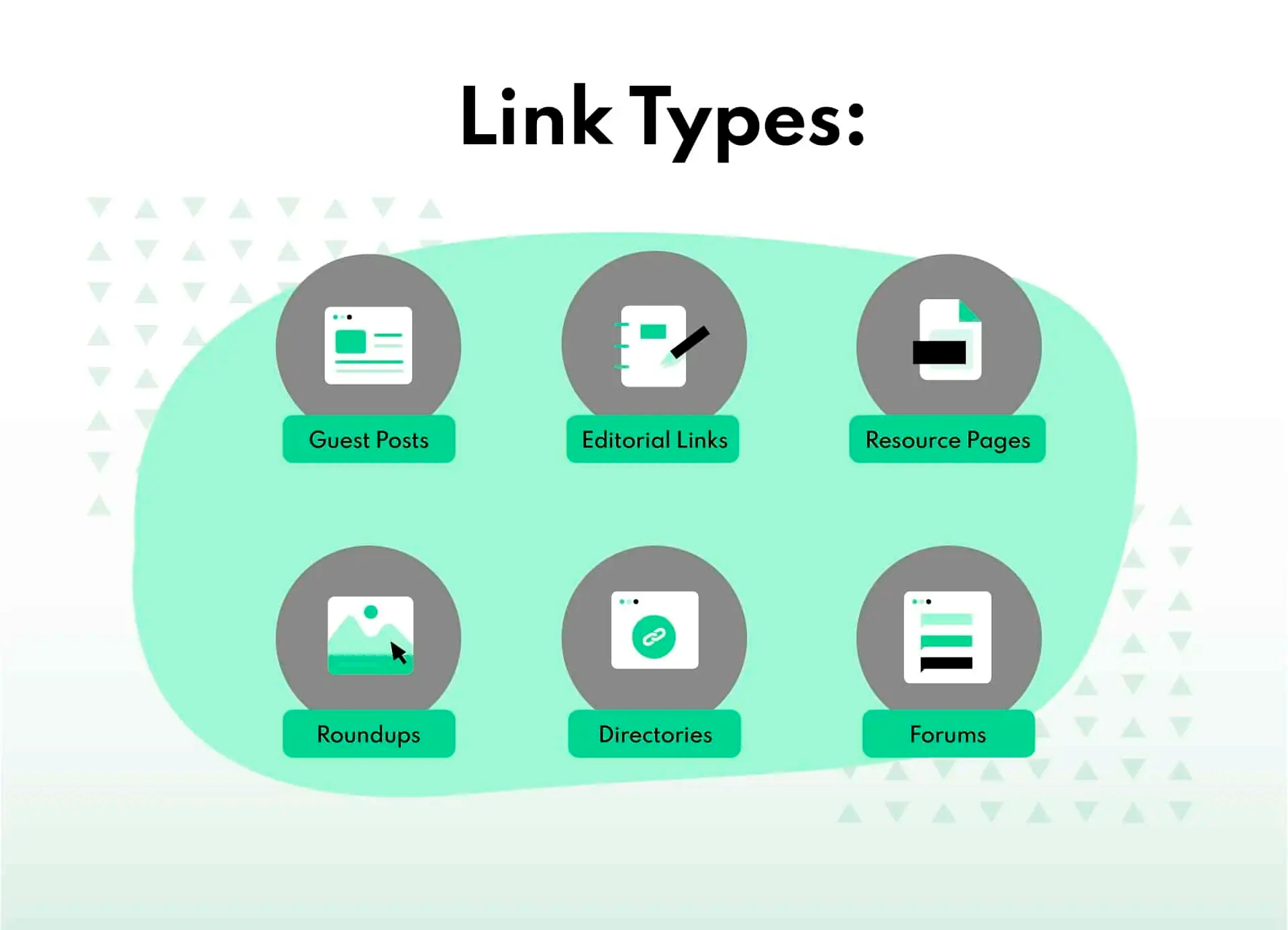 Additionally, it's important to understand what pages are generating links on our competitors websites, because then we can look to start crafting content which attracts a large volume of links.
What Pages Are Generating Links? Best by links.
Link Prospecting – Competitors Links


Calculating Link Building ROI
Firstly, you'll want to calculate your average revenue per visit. This is essential to try and understand what the value of traffic is.
Remember, this is just an average calculation of how much each visitor generates. Not all search traffic is equal. Some intent may be buyer focused, some not. That's something we have to live with, and no calculation is therefore going to be perfect. But that's fine, we're just trying to establish whether or not there's a strong business case for link building.
If you're an E-commerce company or sell your service directly from your website using a payment gateway, this should be easy. You should already have an attribution system setup to track conversions and revenue, like Google Analytics.
Here's an Example of Revenue Calculation: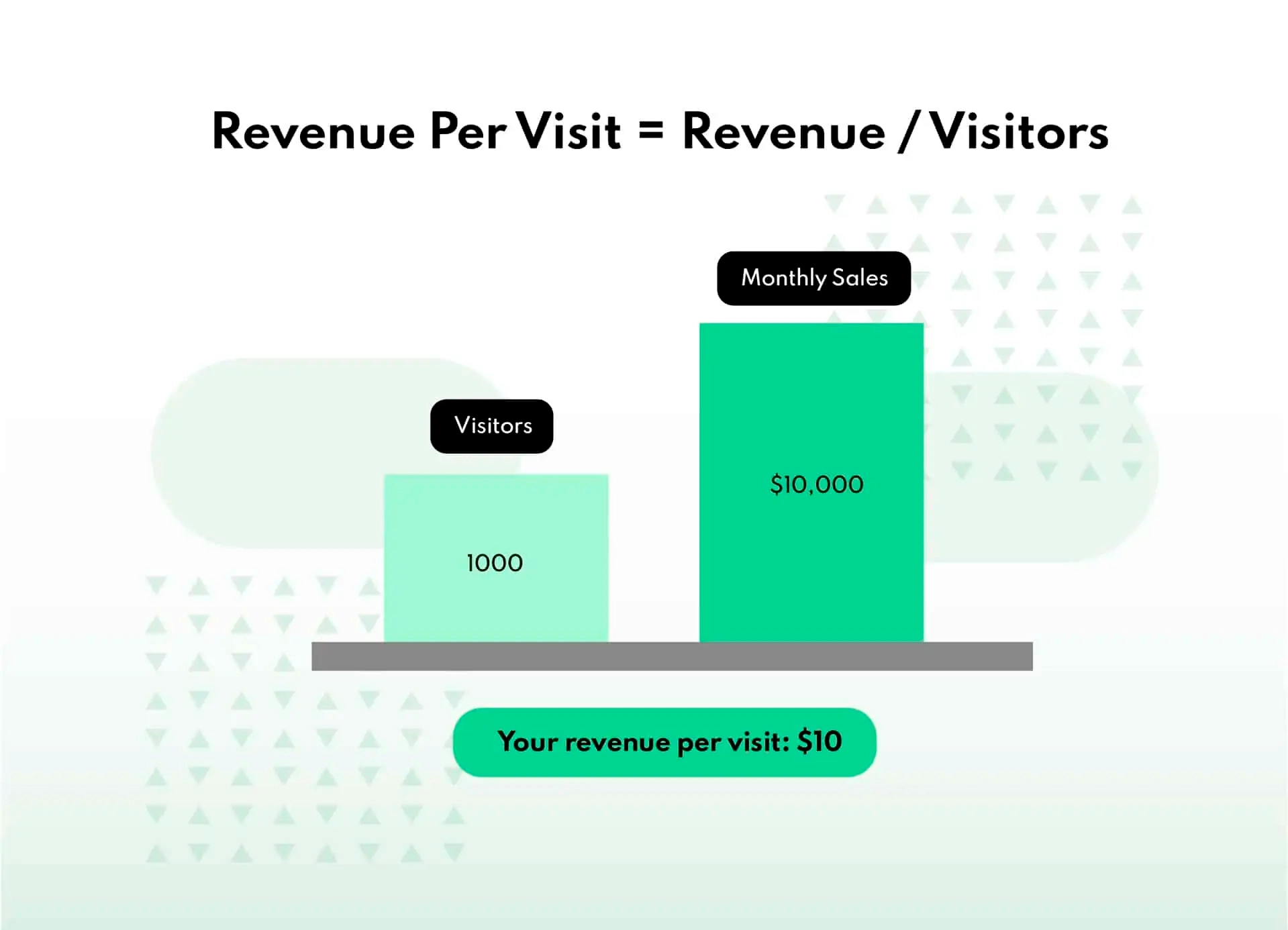 Basic Calculation…
Let's say you're getting 1,000 visitors per month and your monthly sales are $10,000.
A basic calculation suggests your revenue per visit is therefore $10.
If you're a service company that relies on email enquiries and following up on those, then that makes attribution a little harder, but still quite straight forward. You should hopefully have some data on how many leads you're generating, and be able to make some reasonably accurate calculations on how much revenue you generate per lead on average.
How to Get There…
Let's say you're getting 1,000 visitors per month, and 20 leads per month.
You know from your own data over time that you close 4 in 20 leads, so you're generating around 4 new customers per month.
You know that each new customer is worth an average $2500 in lifetime revenue. So you're generating $10,000 in new revenue each month, adding up those 4 customers you're closing.
$10,000 / 1,000 visitors = $10
Your revenue per visit is therefore the same – $10.
This doesn't have to be absolutely exact, but it should be accurate within a 50% range I.E. You don't want to overestimate or underestimate your revenue per visit by more than 50%. If anything, you want to underestimate your revenue per visit.
Link Volume Requirement
As we already examined earlier, link volume should've been calculated depending on your industry and key competitors.
We'll use the example above, and assume that we currently have 1,000 visitors per month which drives $10,000 in revenue.
We have worked out that we're going to need 10 links per month over the course of 12 months in order to match our key competitors and achieve some of our target rankings.
Let's say the cost for 10 links per month is $3,000 per month, or $36,000 total over 12 months.
If we achieve this, we estimate that we'll double our organic traffic from 1,000 visitors per month to 2,000 visitors per month over the 12 month period.
If we succeed, our new traffic value will have doubled, meaning that we're now generating $20,000 per month instead of $10,000 as the table below indicates.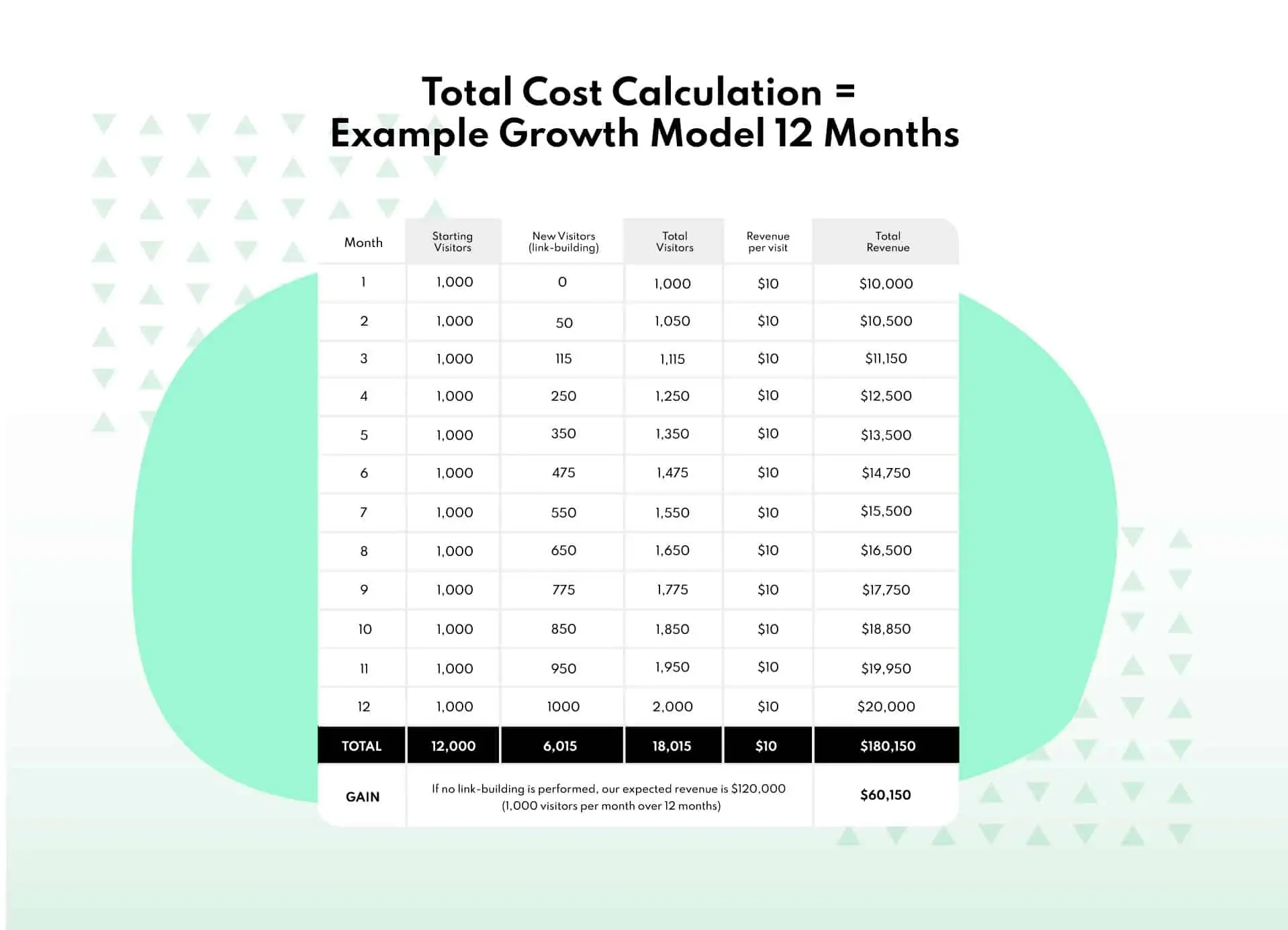 This example model makes an incredibly strong return on investment
Spending $36,000 on 120 links we've already surpassed that figure by increased sales over a 12 month period, by achieving an extra $60,150 in revenue.
Aside from the fact we've already achieved an ROI, link building has a future cumulative effect. You'll now generate that revenue for a long time into the future, even if you stop investing in links. This is ultimately which link building is such an attractive investment for many businesses.
In addition, your website will have stronger power, and you should be able to rank more easily for any new content that's published, since Google now perceives the website to be an authoritative and trustworthy source of content due to all of those trust signals (links).
Long Term Link Competition
We often work with clients in exceptionally competitive industries. Many will have 4-5 key pages that are driving a large proportion of sales and leads.
Once those pages achieve top rankings and generate exceptional traffic, it's important not to slack off too much, because other competitors who are actively building links will catch up and surpass
The Tortoise and the Hare
For example, we work with a branding agency that ranks for some exceptionally high value keywords. However, they have competitors who we know are actively building links as well.
The challenge is that we have to build more links of a better quality than our competitors, so that we don't stagnate and fall behind them.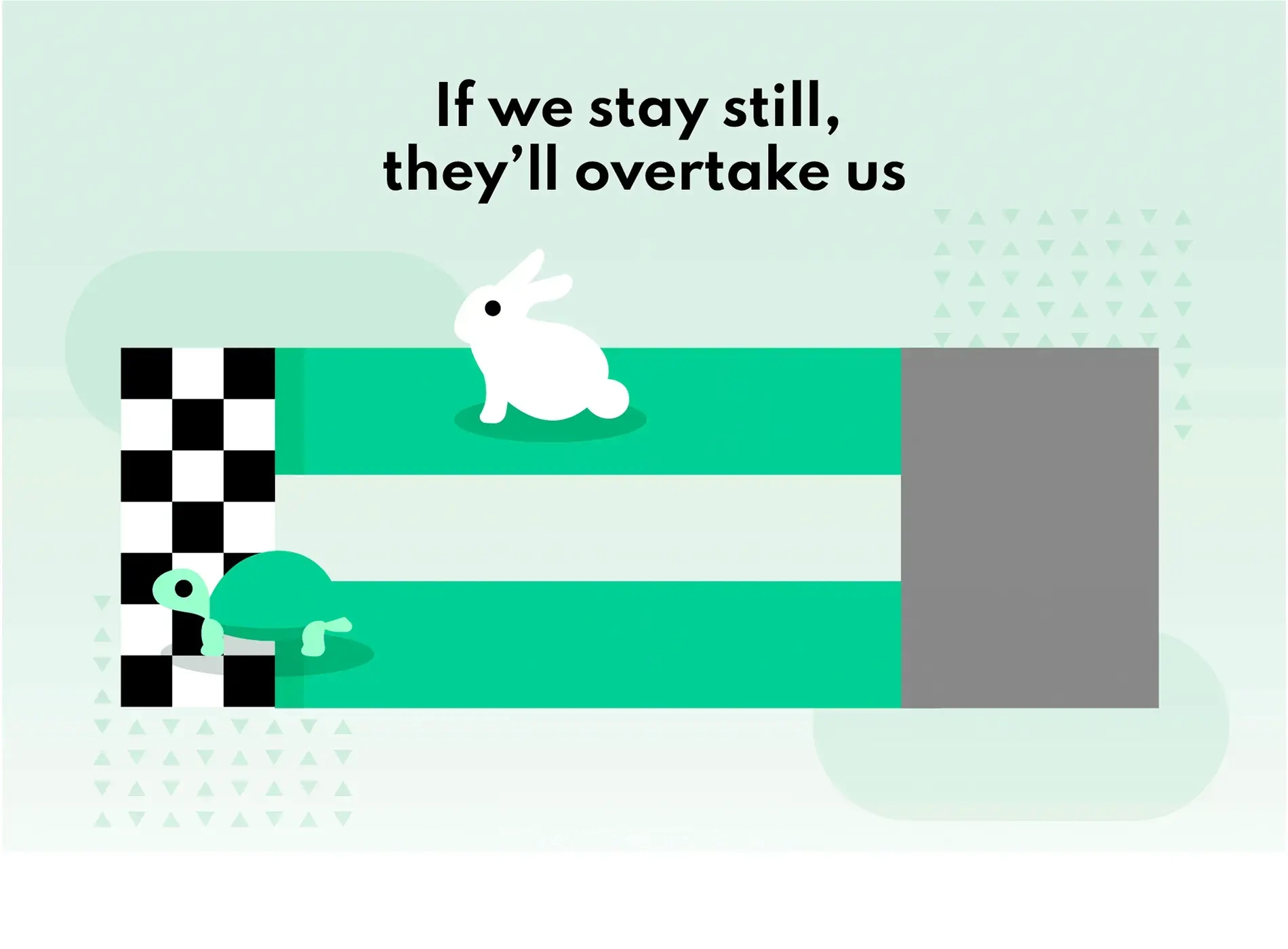 It's the classic story of the hare against the tortoise. If we stay still for too long, even the tortoise may overtake us.
Increasing Revenue Per Visit
All of the calculations above are based on the existing 'revenue per visit' calculation at the outset of a project. It's important to consider that the 'revenue per visit' should increase during the course of a project, assuming that we focus on driving more traffic for the most important, highest value keywords.
Buyer Intent Keywords
Here's an example…
Our link building agency, LinkBuilder.io, used to rank for lots of educational search queries related to link building.
'Guest post prospecting' and 'link exchange strategy' are a couple of examples.
We then initiated a link building campaign on our own website (doesn't get more meta than this) in order to target higher value keywords like 'link building services' and 'link building agency.
After 12 months, we achieved exceptionally good rankings for those keywords, and our traffic more than doubled. But something else amazing happened…Our revenue per visit increased dramatically!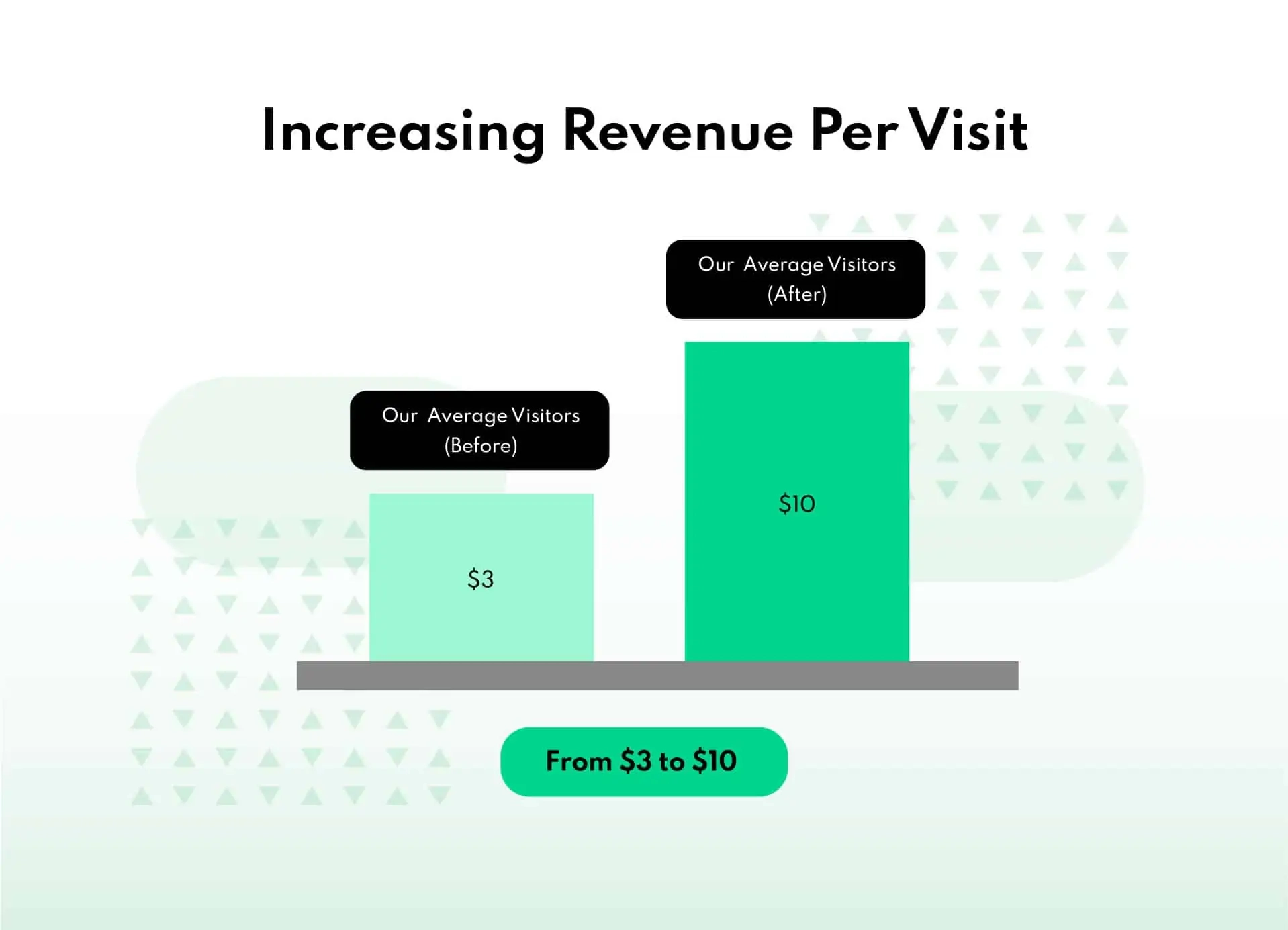 Attribution
Many of our clients want to know the exact impact of backlinks specifically.
With everything else remaining the same (content, onpage SEO, site speed etc.) this can be calculated using the method we've shown in this article.
However, we often work in tandem with teams producing content, and web developers making upgrades and improvements. It's therefore impossible to determine the exact success of links alone, because any good link building campaign should be combined with those other important factors, which are all pieces of the SEO puzzle.
Ultimately, our clients are responsible for deciding on the business case for link building, and deciding on how to attribute the success of our work. The detailed guidance we provide in here should help steer that conversation and that decision.
We've extensively covered the average cost of link building before, but I'll briefly go over it again here.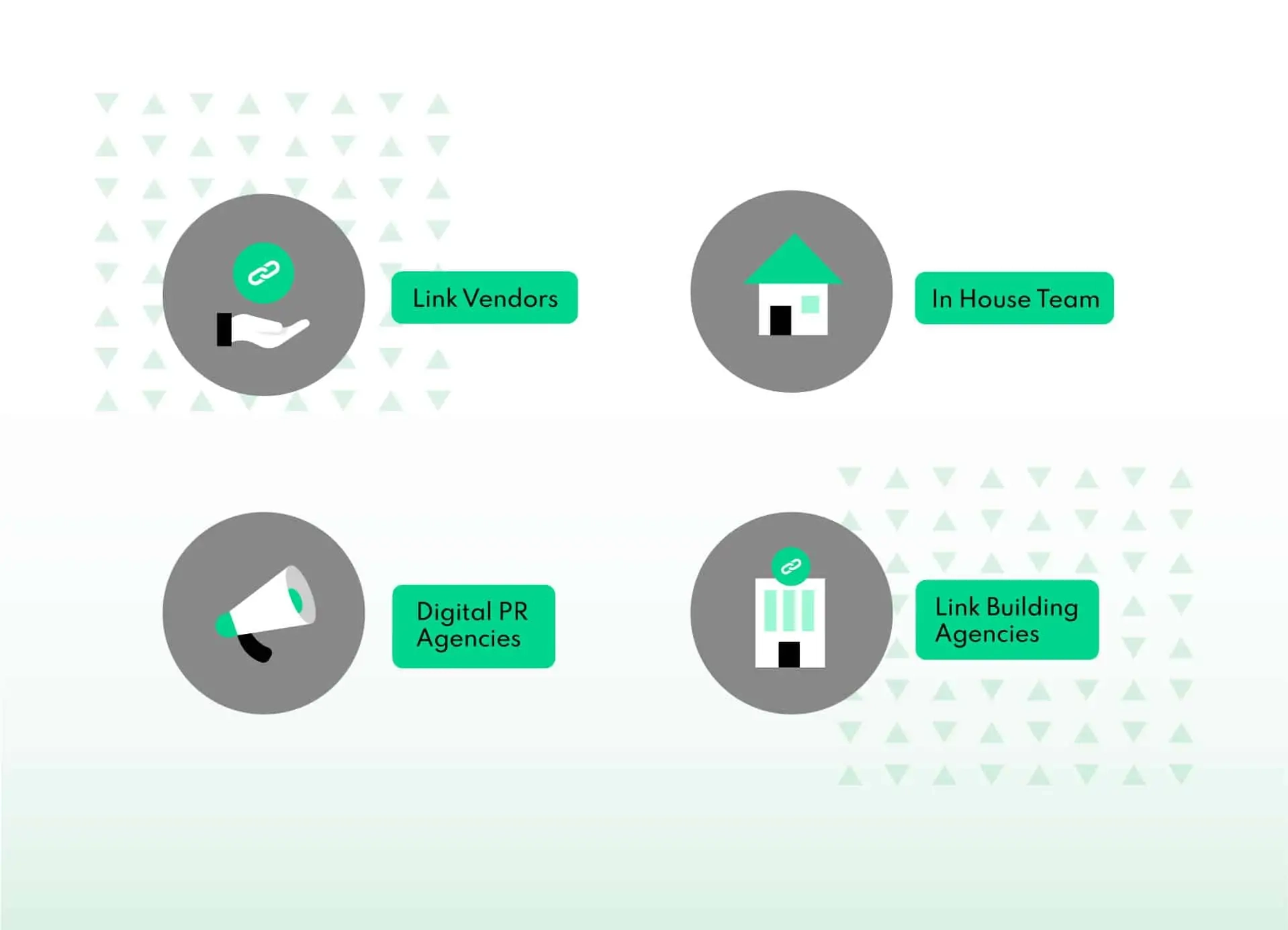 Link Building Agency – That's us. Generally, you'll get a full service experience and a full strategic vision rather than spraying and praying links and hoping for the best.
Link Vendors – They'll give you a 'brochure' or price list. Sometimes this will be a basic format like an excel sheet, and I'm sure you've seen fancy websites with in-built brochures and site selection. You get a clear price and you know what you're paying for.
In-House Team – Many big brands have large link building teams in-house. Depending on what location you're in, this can be very expensive if your average salary is creeping above $70k in major U.S cities.
Digital PR / Content Marketing Agency – Their aim is to build incredible content which attracts links. If you're looking to generally improve the overall quality of links to your site as a whole, this is a good option. But if you're looking for a full-service approach which considers links to commercial pages and the like, it's maybe not the best fit.