Great news, your brand has been mentioned on another company's website. The bad news? They haven't provided readers with a link to your site.
This is called an unlinked mention.
In this article, we're going to show you some examples of unlinked mentions, before going on to show you how to use 3 simple tactics to land these links consistently, from amazing websites.

With some time and effort, you can boost organic traffic to your website by approaching its owner and asking them to include a link to your website where they have mentioned your unlinked brand.
In this article, we will cover the following:
🔗 What is an unlinked mention?
🔗 How to find unlinked mentions.
🔗 Examples of unlinked mentions.
🔗 How you can use an unlinked mention as an SEO opportunity.

Key Points on Unlinked Mentions
An unlinked mention is when a website mentions your brand, product, or services without providing a backlink to your website.

Unlinked mentions are missed SEO opportunities as no organic traffic is directed to your website.

There are some simple steps you can take to turn unlinked mentions into high-quality backlinks.

There are certain tools you can use to find and target unlinked mentions.
What Are Unlinked Mentions?
Often referred to as fresh mentions or brand mentions, an unlinked mention is when a website references your brand, products, or service offerings—really anything to do with your company—without providing a link to your website.
Usually, when websites mention a brand name, they embed a hyperlink in their text—such as a blog post—that directs users to your website or a page on your website.
On the one hand, an unlinked mention indicates that your hard work to create brand awareness is paying off.
However, none of this boosts your website's SEO, and it doesn't send any organic traffic your way.

What is the difference between unlinked mentions and nofollow links?
A nofollow link is when a website links to your site but attributes the link to nofollow, which means your website doesn't benefit from the link.
In other words, the website will provide a hyperlink to your website, but this doesn't have any SEO value or contribute to your backlink profile.
An unlinked mention means no link of any kind is included in the website content.
Here is an example where the beauty brand L'Oréal is mentioned in a blog article, yet no links are provided to the brand's website. The only links within the article direct to where the products can be purchased online: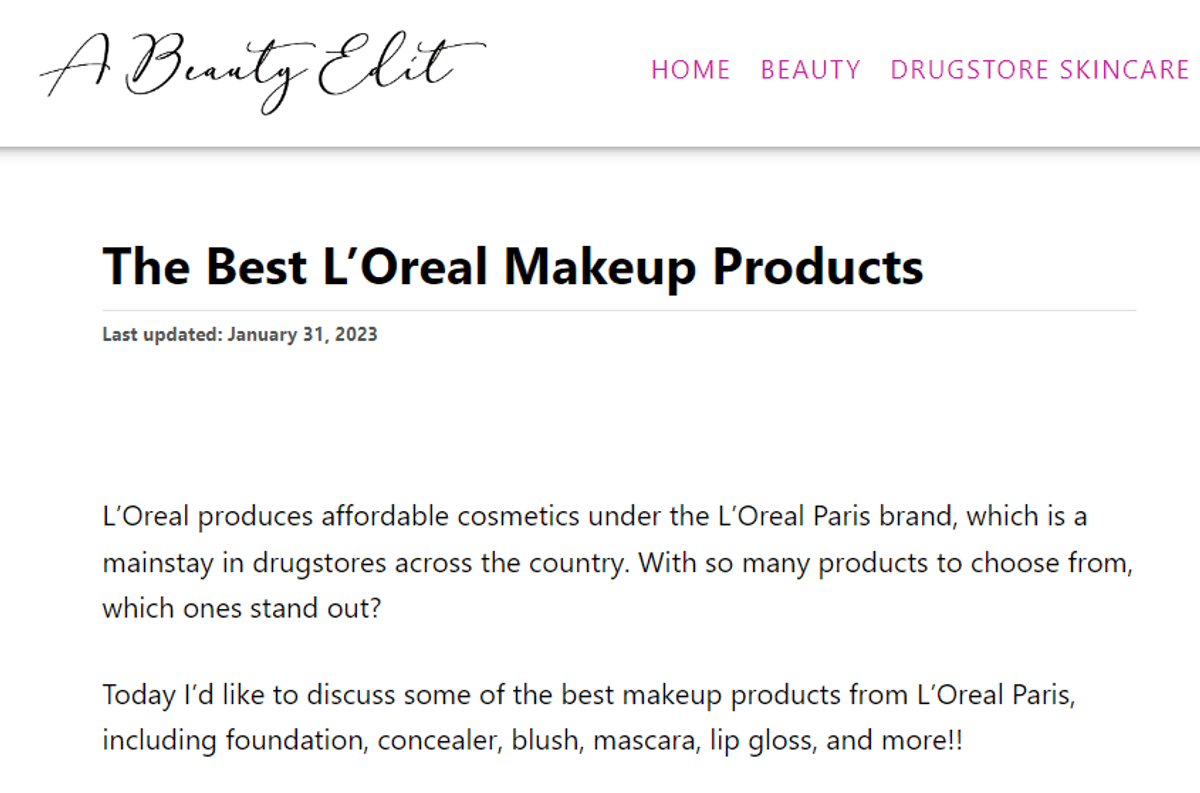 And here is a website that lists the top car brands of 2022 but doesn't link to any of the brands' websites: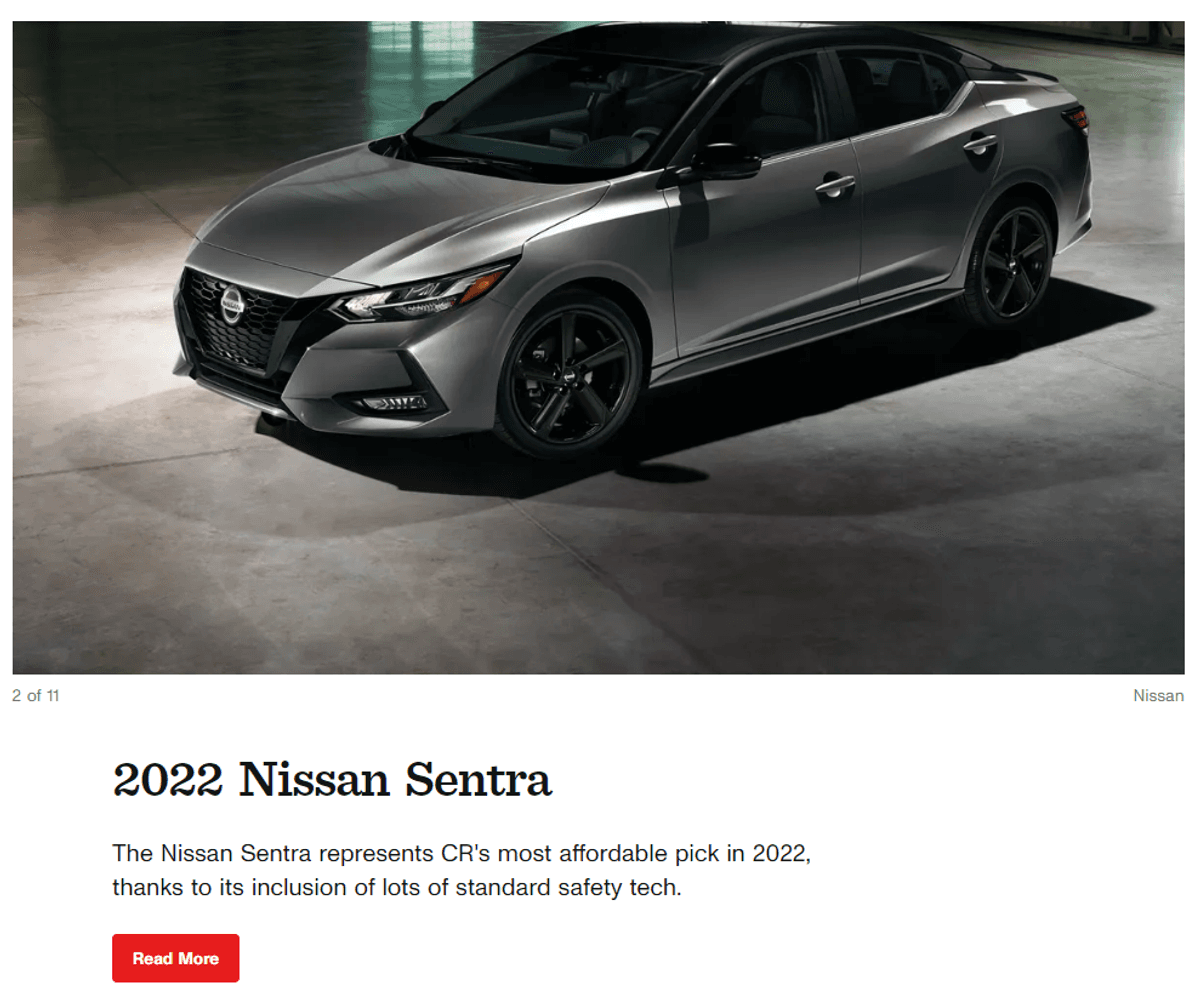 Why is it important to address unlinked mentions?
When Google released its Penguin update in 2016, the search engine started targeting manipulative link building strategies like link schemes and paid links.
As a result, link builders were required to focus more on winning high-quality backlinks that provide better SEO value.
Backlinks from relevant, niche, and trustworthy websites are vital to your SEO success.
Unlinked mentions specifically are one of the most valuable link building opportunities because they already check all these boxes.
For this reason, it's important that you take action on any unlinked mentions you find.

Why are unlinked mentions problematic?
In today's world, links play a significant role in how Google's algorithm works.
You could even argue that links are the most important contributor to your position in search engine results pages (SERPs).
While internal links present on your website send signals to Google about the context of your website, backlinks from other domains—especially authoritative domains—can help build the authority of your website and improve your search rankings.

When should I not pursue unlinked mentions?
While it's important to address any unlinked mentions that you find, there are certain circumstances where you shouldn't take action on unlinked mentions.
These situations include when a site talks negatively about your brand, when they ask you to pay for links, when the mention is on a private blog network (PBN), or when the mention is a part of a link farm.
When it comes to being asked to pay for links, you'd need to consider all the factors:

If the website has a high Domain Authority (DA), you may want to consider paying for the link.

Consider the price of these links, can you afford them and would they be a worthwhile investment?

Is the context of the article that your link would appear in relevant to your niche?

On the other hand, if the content that mentions your brand isn't relevant, it may not be worth your while to purchase the link.
What Are PBNs and Link Farms? 🤔
Private blog networks (PBNs) are networks of websites created solely to link to other websites to improve SEO.

Link farms are a set of websites created to link to other pages to improve their search engine ranking.

Both of these link building tactics are considered black hat SEO strategies, meaning that they manipulate search engines.
Types of unlinked mentions
Not every unlinked mention is a specific mention of your brand online. There are other types of brand mentions, including:

Mentions that relate to your product or service offering.

A mention of any brand representatives or ambassadors that you may have.

Mentions that include your company's representatives.

The slogan associated with your brand.

Anything else related to your business.
Here is an example of a few brand slogans being mentioned without any link to their websites: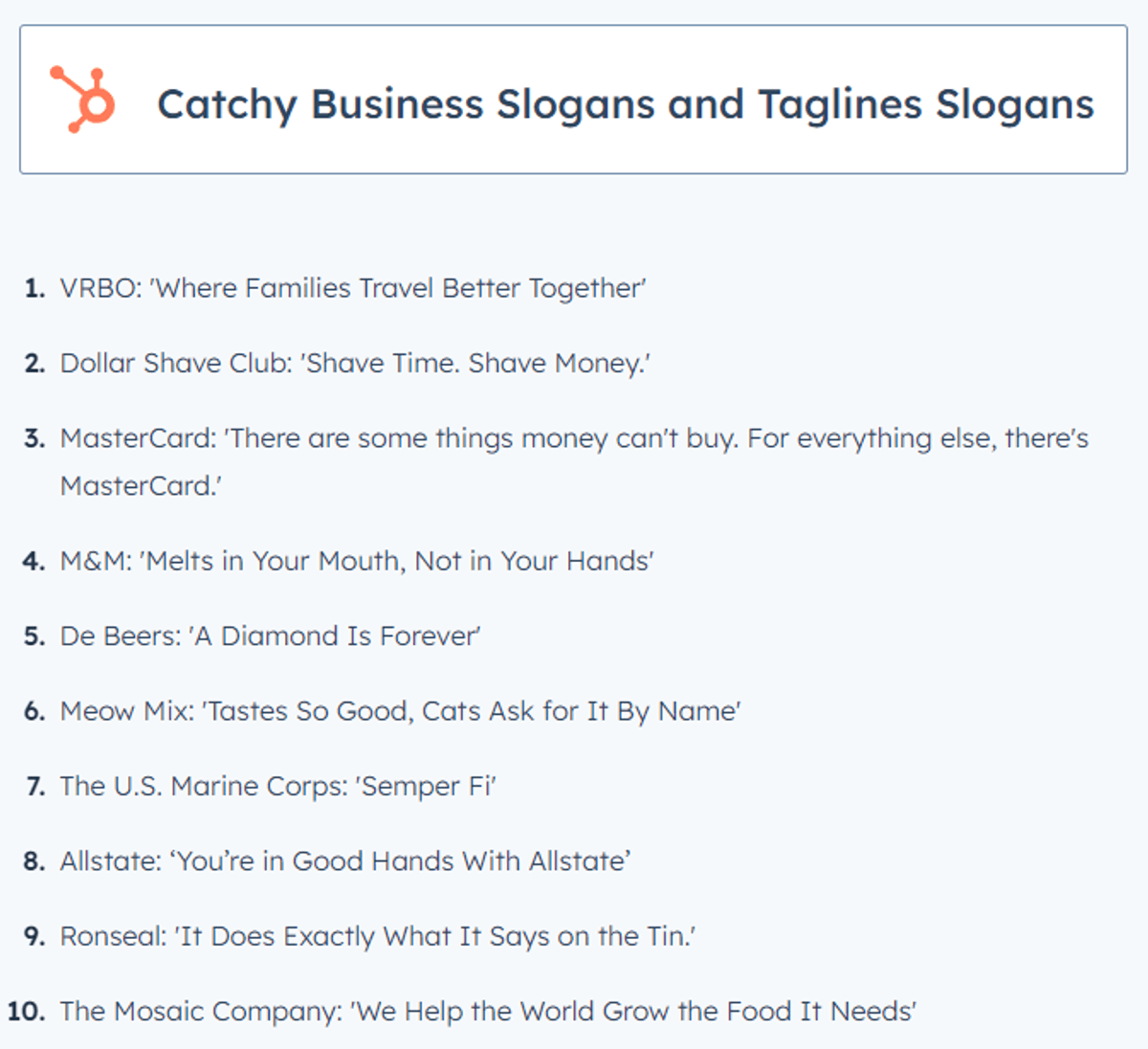 3 Steps to Convert Unlinked Mentions into Backlink Success
There are some straightforward steps you can take to ensure you convert unlinked mentions into the quality backlinks your website needs.
It's important to remember that each of these steps requires some patience. Like any good thing, quality takes time.
Step 1: Find unlinked brand mentions
The first step you need to take to convert unlinked mentions into valuable backlinks is to locate these mentions.
Without knowing where these unlinked mentions are, how will you be able to pursue them and turn them into SEO value?
This is arguably the most time-consuming aspect of converting unlinked mentions.
There are various tools available to find unlinked mentions. Some examples are:

Here is an example of how you could search for mentions of your brand online using Brand24. In this example, a user has entered the name of their brand and has filtered by unlinked mentions: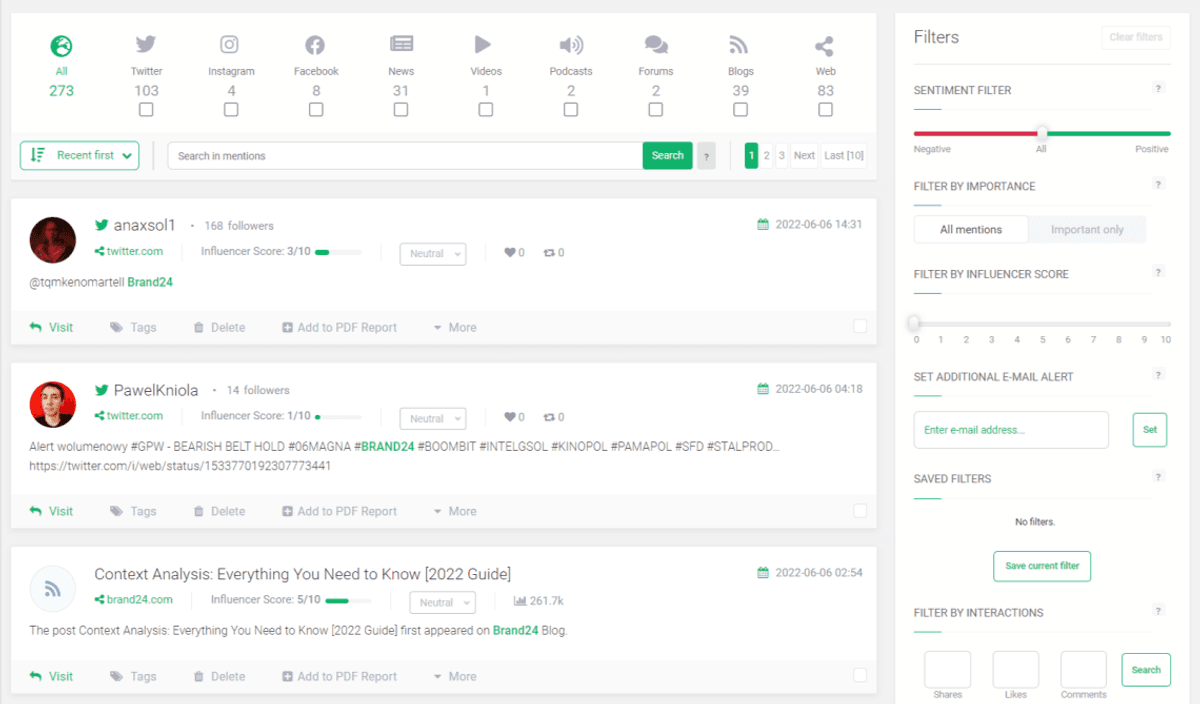 This is an example of SEMrush's Brand Monitoring Tool dashboard where you can specifically filter for content where your brand name is mentioned but isn't linked: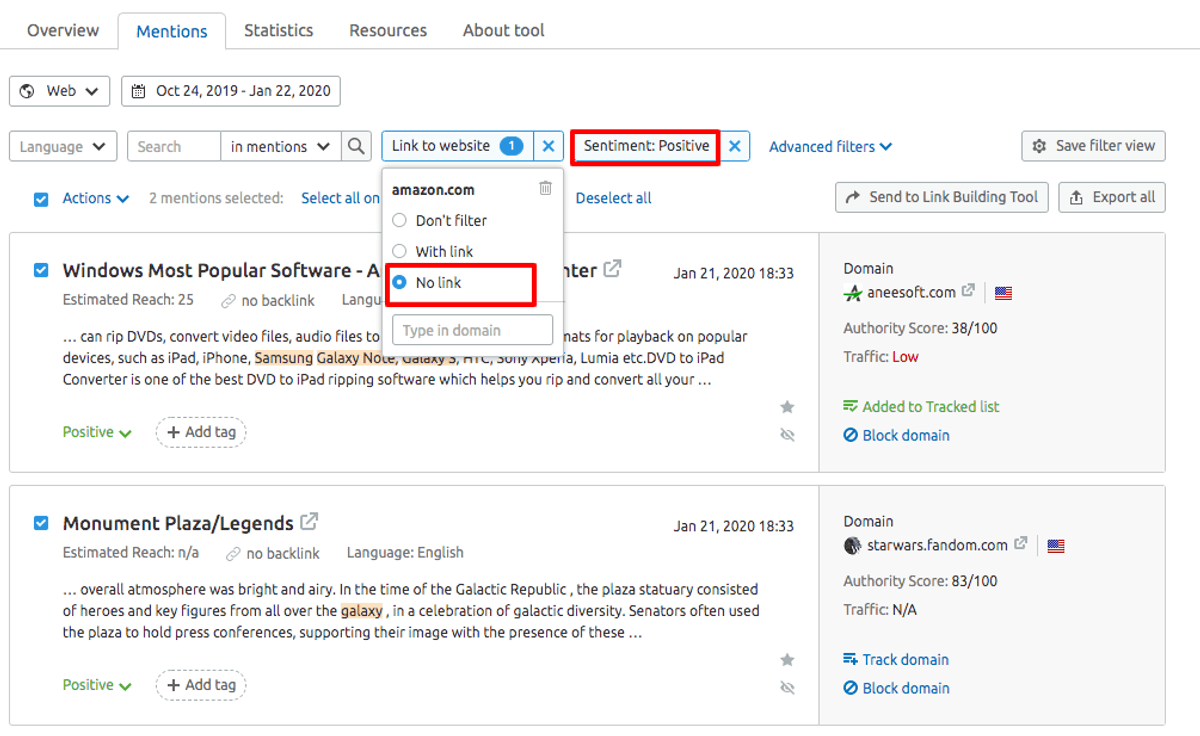 Although slightly more complicated, you can also use advanced search modifiers in Google to find unlinked mentions.
Keep in mind that you don't only want to search for your brand name. You'd also want to search for keywords that will likely appear on the page where your unlinked mention is.
So, think about the words that would be listed on a website in addition to your brand name. This can help you narrow your search.
For example, if your brand name is L'Oréal, like the example above, related keywords could be a certain type of mascara that only your band carries.
Once you find your unlinked mentions, it's best to start compiling a list of where these mentions live so that you can move on to steps 2 and 3.
You can use the SEO tools mentioned above to prioritize your unlinked mentions based on the websites that have the highest Domain Authority (DA) and PageRank (PR).
The more authoritative the website that mentions your brand, the better the reward of converting the unlinked mention.

Step 2: Locating contact details
Before you move on to actually reaching out to the websites that mention your brand without links, you need to find out who to contact.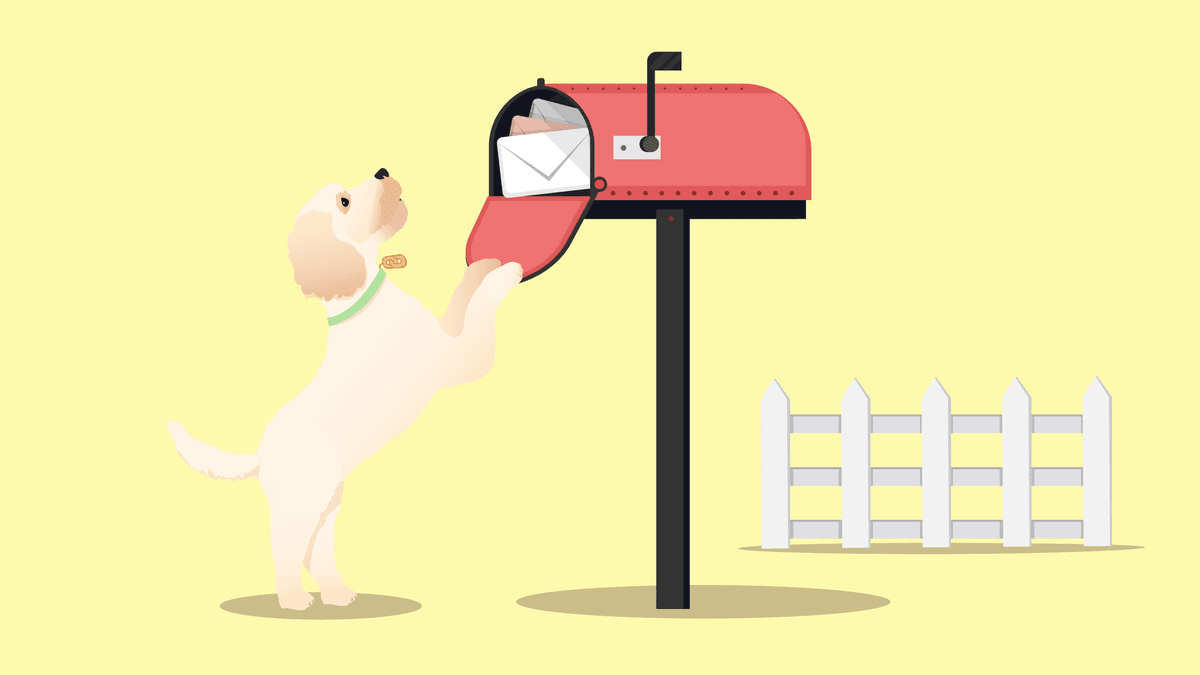 Yes, you could fill out the 'contact us' form on the website—but who's to say you'll reach the right person?
Instead, spend some time finding the contact details of the relevant person behind the website who actually has the authority and the ability to add your backlink to your unlinked mention.
We recommend using a tool like Snov.io to find contact details, since it connects to LinkedIn as well.
Again, patience is key.
Also, avoid contacting absolutely everyone that you find that works at the company to try to convert your backlink.
Instead, target one person at a time. If you don't get results, move on to the next person.

Step 3: Crafting a good pitch to boost your outreach efforts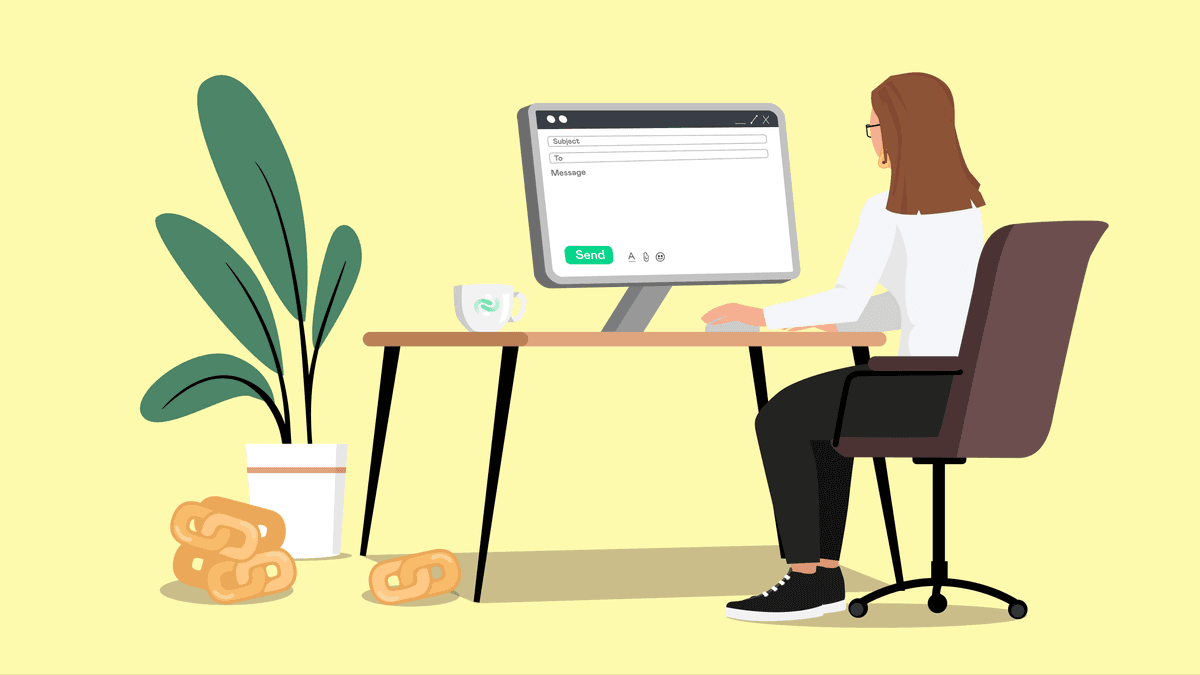 Now that you have located, listed, and prioritized your unlinked mentions, you can begin your outreach efforts.
Outreach involves contacting the webmaster and asking them to add your backlink to the page that mentions your brand.
However, this is not as simple as firing off a quick message to an email address you've found on the web.
Instead, you need to craft a well-written and compelling pitch that gives the website owner a good reason to include your backlink within their web content.
It might take some trial and error to discover what works best when it comes to targeting these companies, but here are our top do's and don'ts for your backlink outreach efforts.

Don't: Be pushy
Ideally, you want your pitch to be so good that the owner feels like the best option would be to include a backlink to your site.
However, you don't want to force them to do it.

Being unnecessarily pushy may even result in the website's owner removing your unlinked mention entirely—-which you definitely want to avoid.

Do: Offer additional value
If there is any value that you can provide to the website owner to convince them to include your backlink in their content, be sure to include a mention of this in your pitch.
Of course, you want whatever you offer them to be ethical.
If you can, offer to provide them with a backlink from your own website (if their link is relevant to your brand, of course).
You can also provide value by highlighting any misspellings, grammar errors, or broken links that you've found on the website. However, you should be mindful of how you communicate these website flaws to the website owner. More on this below.
Do: Be polite
The best thing you can do in every aspect of your exchange with the website owner is to remain polite and respectful at all times.
Your pitch should be worded in such a way that it outlines how including your backlink would benefit the website owner, but you should do so in a respectful manner.
Being polite could also include complimenting their website and thanking them for their time.
If a website owner goes ahead and places your backlink on their website, be sure to send them a thank you message.

Do: Personalize it
It's quite easy to tell when someone has taken an email and copied and pasted it repeatedly, only changing the name of the person they're addressing.
The perfect pitch is one that is tailored to the reader and the website that you are reaching out to.

Don't: Wait too long to follow up
While you don't want to be overly pushy, it is a good idea to send a follow-up message to the website owner if you don't hear back from them within a few days.
Keep your backlink request top of mind for the person who is receiving your pitch.
Here is a great example of a pitch email sent by an Ahrefs employee to a website with an unlinked mention related to their brand: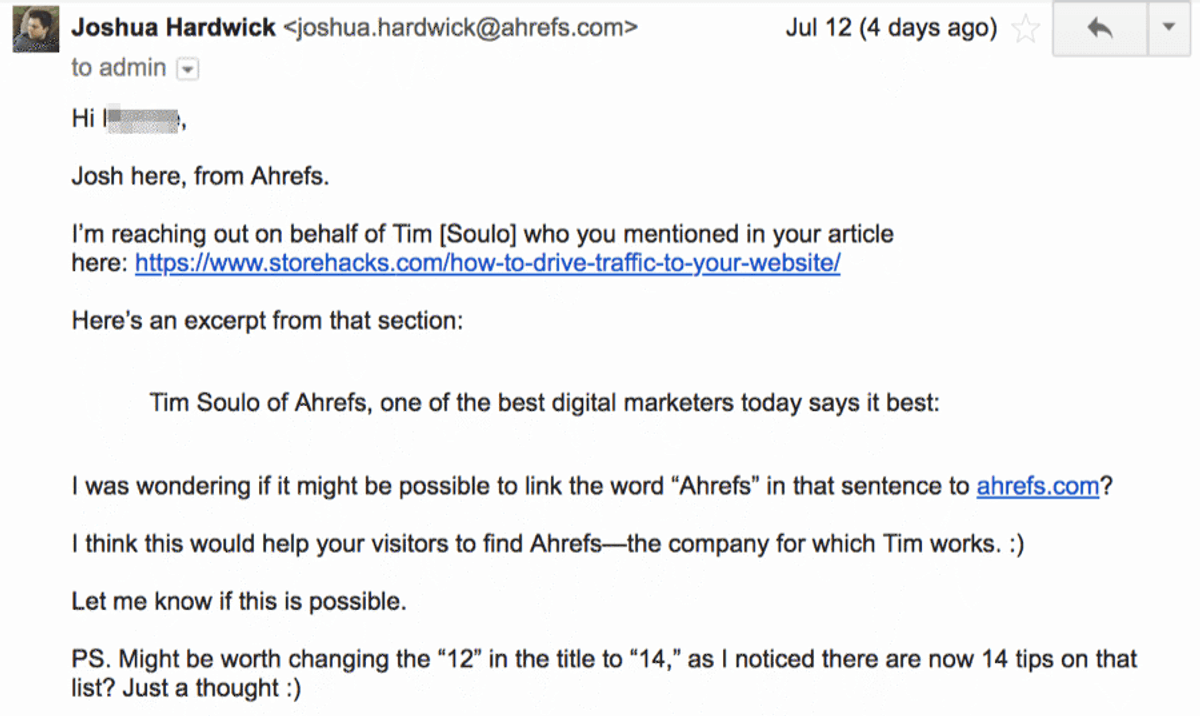 This pitch isn't pushy, it's polite, it mentions the benefits of including the backlink, and it provides the website owner will added value.

Do: Stay organized
To ensure you don't lose track of who you have contacted and what their response has been, use a spreadsheet to capture all the details of your outreach efforts.
Staying organized throughout this process will make it a lot simpler.

Your spreadsheet should include links to where your unlinked mention lives—in order of priority—the contact details of the website owner and what their response (if any) has been to your pitch.

Wrapping up on Unlinked Mentions
If you aren't turning unlinked mentions into an SEO-boosting opportunity, you're missing out.
Your brand is already mentioned, that's half the battle won.
All that's left is some carefully crafted outreach efforts, and you may just earn yourself a high-quality and relevant backlink—the stuff of a link builder's dreams.
At LinkBuilder, we're experts in finding your unlinked mentions and conducting outreach to ensure you don't miss out on a valuable SEO opportunity. Visit our website to work with us. We'd love to tell you more about how we tackle unlinked mentions for our clients.