Domain authority is an important metric in Search Engine Optimization (SEO) because it shows how strong a website's backlink profile is. This is useful because a strong backlink profile can help to predict a website's ability to rank on Google.
It is also a good metric to use to measure the growth of your website. An increasing level of authority is a sign that you are building your site in the right way.

But the metric has some limitations. You should never use it alone as evidence that a website is a good one.
This article will discuss why domain authority is so important for SEO. We'll also show you how to increase authority and discuss its limitations.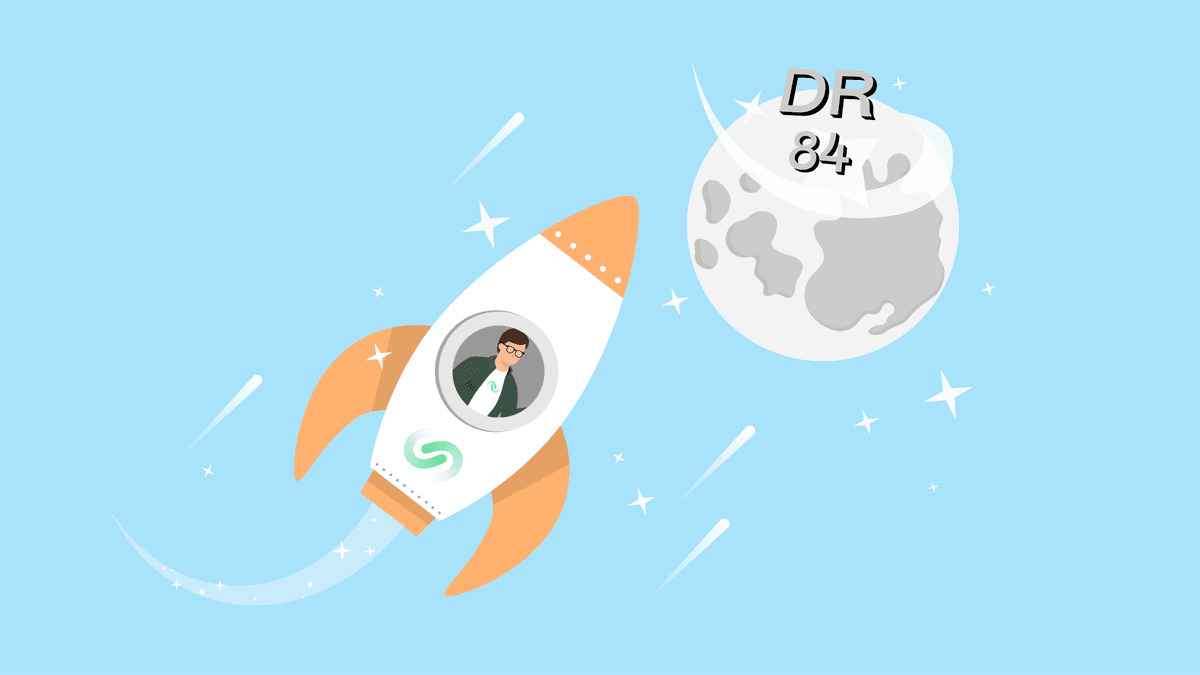 Unpacking Domain Authority: What Exactly Is It?
People typically use the phrase "domain authority" in two ways.
The first is explicitly discussing Moz's Domain Authority (DA) metric.
This score considers data from the company's Link Explorer web index to estimate a website's ranking strength.
It considers factors including:

The total number of links pointing to a domain.

The quality of the linking domains.
Websites with a higher score are those that the company thinks have a better chance of ranking for keywords. All else being equal, Moz estimates these sites will rank above websites with lower scores.
Second, people use domain authority when discussing a website's authority as measured by its link profile. And many SEO tools provide scores that outline this.
These metrics work in a similar way to Moz's. They each use their calculations, and all the domain authority scores range from one to 100. The two main alternatives to Moz's score are Ahref's Domain Rating and Semrush's Authority Score.

At LinkBuilder, we use Ahref's Domain Rating (DR) to rate a website's authority. This is because we like Ahref's other features, and it is the SEO tool we use most.
But the basics are the same, whichever you choose: it will predict a website's authority based on its backlink profile.

What is a Good Domain Authority Score?
In our opinion, a good domain authority score is anything above 40, and an excellent domain authority score is anything above 60.
Domain authority score of 0-15 indicates a relatively new website

Score of 15-30 indicates an established website
Domain authority score of 30-60 indicates an established site with hundreds of links
Domain authority score of greater than 60 indicates an excellent website with potentially thousands of links & lots of established trust
Why Is Domain Authority so Important for SEO?
Domain authority is necessary for four main reasons.

Higher authority can mean more ranking opportunities.

It's a way to track your link building efforts.

It's a sign you can use to estimate keyword difficulty.

Increasing your domain authority may stop keyword poaching.
Here's a look at each of these points in more detail:

1) Higher Domain Authority Scores Can Mean More Ranking Opportunities
This is the reason most people want to increase their domain authority score. They think doing so makes them more likely to rank for competitive keywords.
There is evidence to back this up. Ahrefs found a correlation between having a high DR and ranking highly. And anyone with Google and the free MozBar Chrome Extension can see that sites with high domain authority metrics dominate most competitive search terms.
For example, the image below shows the top five results for the keyword "Best VPN," a valuable term. Each site on the search engine has a DA of over 50, with the majority being in the 80s and 90s.
Sites with a low authority are unlikely to rank for this term.
2) Use Domain Authority to Track Your Link Building Efforts
Search engine optimization tools use a website's backlink profile to calculate website authority. They all use a mixture of the quantity and quality of linking root domains to create the score.

One issue is that you need more links to increase domain authority metrics as your score rises. This means that while link building will result in significant authority improvements in the early days of your website, it is harder to see results as your authority increases.
For example, the average DA 6 to 10 site has 30 referring domains, and the average DA 11 to 15 site has 44 referring domains. This suggests you need links from around 14 high-quality domains to move between the two groups.
But the average DA 61 to 65 site has 956 referring domains, and the average DA 66 to 70 site has 1,374 referring domains. This suggests you need links from around 418 parts to move between the two groups.
High-authority sites can run successful campaigns that generate links without increasing domain authority.
Domain authority is also calculated in relation to other websites. Your score can decrease if the websites you are competing with generate links at a faster pace than you do.
These reasons mean you should also track the number and quality of the links you get to measure your campaign.
3) It's a Sign You Can Use to Estimate Keyword Difficulty
Domain authority is a good way to analyze whether you can rank for a particular keyword. Just compare your domain authority metric with the domain authority of websites in the search engine results.
If other sites that rank for a keyword have a similar or lower domain authority than your site, you should have a good chance of ranking.
But if all the websites have a very high authority score, you may struggle to rank.
This is not a foolproof test. Search engines use many factors to decide whether to rank a website. Having a better domain authority than other sites in the search engine result pages doesn't guarantee that you'll rank.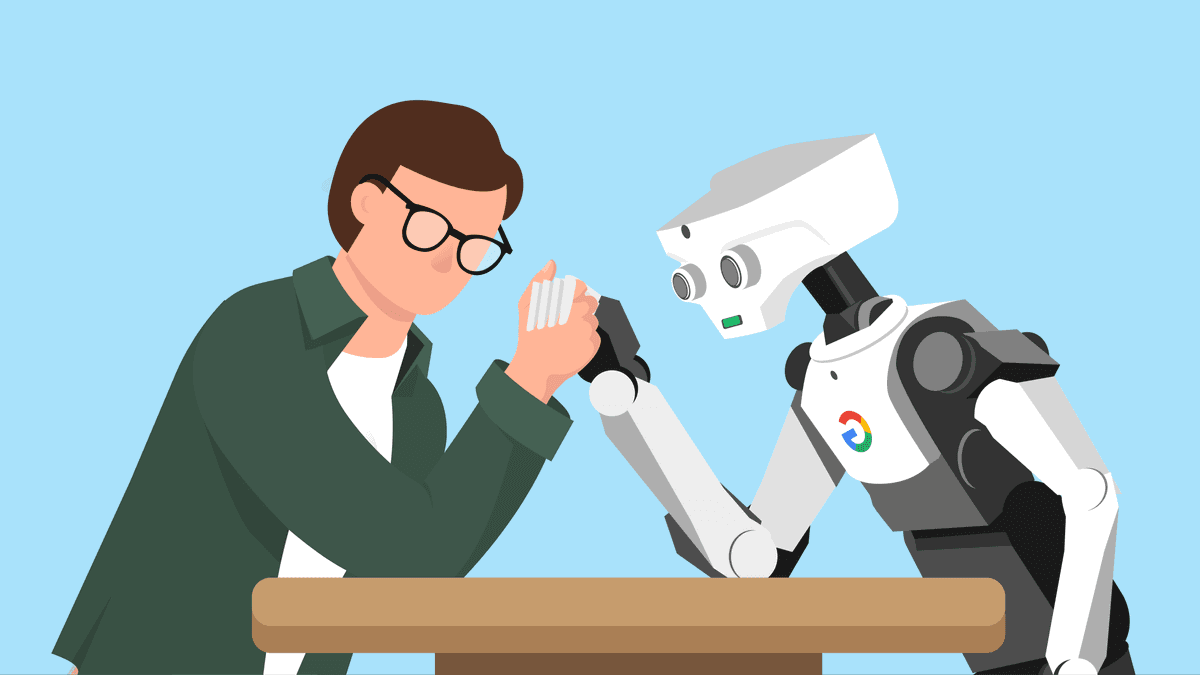 4) A High Domain Authority Score May Stop People from Poaching Your Keywords
Increasing your site's domain authority can discourage competitors from targeting the keywords you rank for.
We must examine how competitor research works to understand why this is the case.
Here are the steps in a typical campaign:
Website owners find sites in similar industries that already rank on search engines.

They discover which keywords they rank for.

They write articles that target these keywords.
When performing the above steps, website owners usually look for sites in the search engine results in pages with a DA that is similar to or lower than their own.

The reasoning behind this is that people think if the site with a low DA rank, maybe theirs will too.
If your site has a low DA but gets a lot of traffic, it is an attractive target for keyword poachers. By increasing your DA, you deter people from stealing your keywords.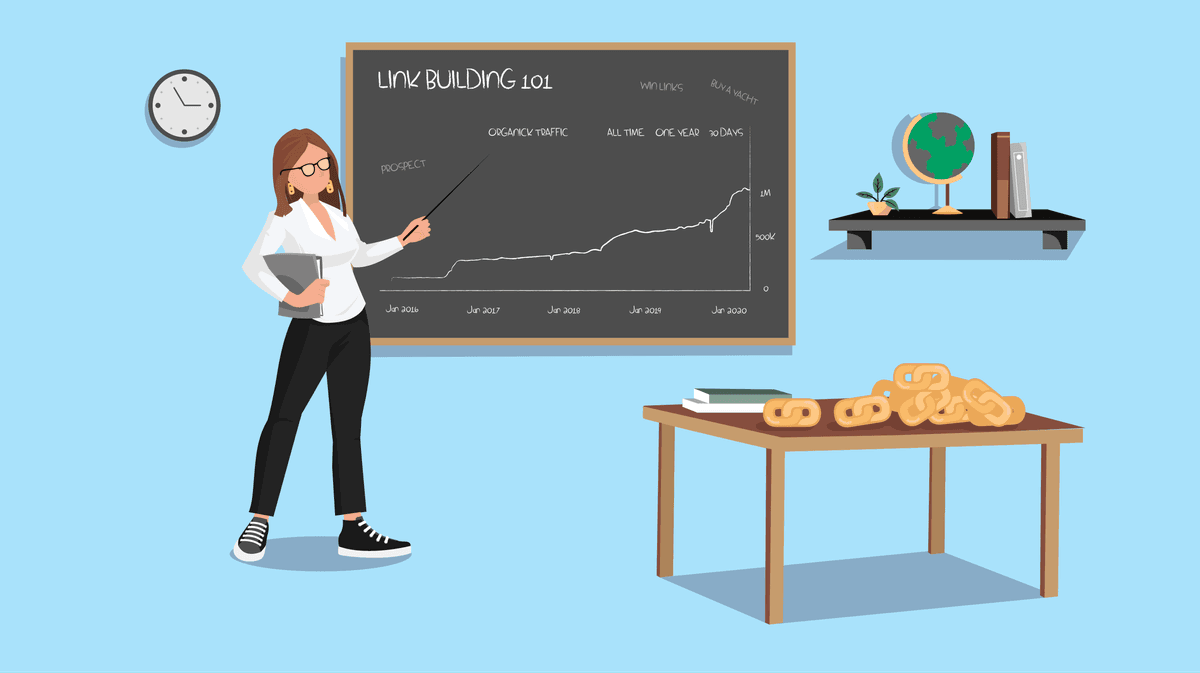 How to Increase Your Domain Authority
There is only one way to increase your domain authority: building links.
That's because domain authority measures the quality of a site's backlink profile.
The quality and quantity of the links you build will affect how your domain authority increases.
If your website is new, you can start by attracting links from any (non-spammy) websites or blogs you can get them from.
Links from high-authority sites are still better, but links from pretty much any site will move the needle at this point.
Just ensure you avoid spammy sites like PBN sites or link farms.

Easy-to-scale link building tactics that work at this point include:
Blogger outreach: this is when you connect with bloggers in your industry and form relationships that can lead to links.

Guest posting: This is when you write articles for other websites and include a link to your site.

Creating linkable assets: is when you make content specifically designed to attract links and then run an outreach campaign to ask people to link to it.

Niche edits: When you ask people who own websites to add links to your site in existing articles. Often, people will charge for these links. If this happens, you must be careful when deciding whether to accept.
Once your website's domain authority increases, you must change your strategy. At this point, you should focus on building high-authority backlinks.
This typically requires a more targeted type of link building.
For example:

Digital PR campaigns: This is when you generate story ideas and send out press releases to high-authority publishers. Pulling it off is challenging and often requires contacts at your target websites. But if you get it right, you can generate links from high-authority sites at scale.

HARO: This service lets you respond to requests from journalists. You often get a link in the article if your response is chosen. Many high-domain authority websites use this service.

Targeted guest posting: This is a form of guest posting that is targeted at high authority sites. To be successful, you typically need specific expertise, authority in your industry, and excellent personalized pitches.

Link exchanges: This simple strategy involves exchanging links with other sites with similar authority to your own. This can result in extensive links, but it should be done sparingly.
Remember That Domain Authority Has Its Limitations
Domain metrics are limited in many ways. Because of this, you should always use them as part of your overall SEO efforts rather than as the sole focus.
To rank, you'll also need the following:

Good on-page SEO

A focus on building quality links

Topical relevance

Page authority
Here is a deeper look at some of the most significant limitations of domain authority.

Google Doesn't Consider Domain Authority
None of the domain authority metrics provided by SEO tools have anything to do with how search engines rank websites.
The search engine uses its calculations, which it keeps secret.
The metrics are nothing more than a good guide that looks at factors Google's algorithm also considers—for example, the quality and quantity of external links you attract.
Domain Authority Can Be Increased Artificially
Websites can increase their DR artificially. When sites do this, they end up with a score that doesn't correlate to any actual authority in the eyes of Google.
Ways that domain authority can be increased artificially include:

Using networks of sites they own (PBNs) to build links to a new place and increase their domain authority.

Buying an expired domain with many links pointing to it and building a new site on this domain.
Why does this matter?
Well, it's essential during link building. Websites with a high DA can seem like good targets to get links from, but if the DA has been increased artificially, you won't get the benefit you think you're getting.
And if Google has flagged the site or domain as part of a link scheme, then getting a link from one of these sites could harm your SEO efforts.
Domain Authority Is One Ranking Factor of Many

The biggest issue is that having a domain authority higher than other sites doesn't mean you will automatically rank for a keyword.
That's because search engines use many factors to decide which websites to rank for a term. Your domain's link profile is one of them, but other factors include the following:

How well does the page match searcher's intent?

The relevancy of the website to the search term.

The link profile of the specific page.

Your page authority is the backlink profile of the specific page.

How up-to-date the information is.
You must ensure all the above factors are on point to rank for a term.
The Takeaway
Ultimately, domain authority is a valuable metric when you know its limitations. Increasing your site's authority in a way that adheres to Google's guidelines can help your website rank higher.
And it's also an excellent way to check the strength and quality of other websites, as long as you use it alongside other signals of a site's quality.

The successful person makes a habit of doing what the failing person doesn't like to do.