We talk a lot on the LinkBuilder blog about the importance of knowing good links from bad ones.
That's because the type of link you get can be the difference between ranking success and a Google penalty. This article will discuss link farms—one of the worst kinds of links.

What Is a Link Farm?
A link farm is a website that operates for the sole purpose of linking to other sites. The owner sells black hat links by adding them to existing posts or by publishing guest posts. Link farming is an easy way for the people who own these sites to make money.
A link farm owner tries to sell as many links and posts on their website as possible, in the knowledge that the site will inevitably crash eventually.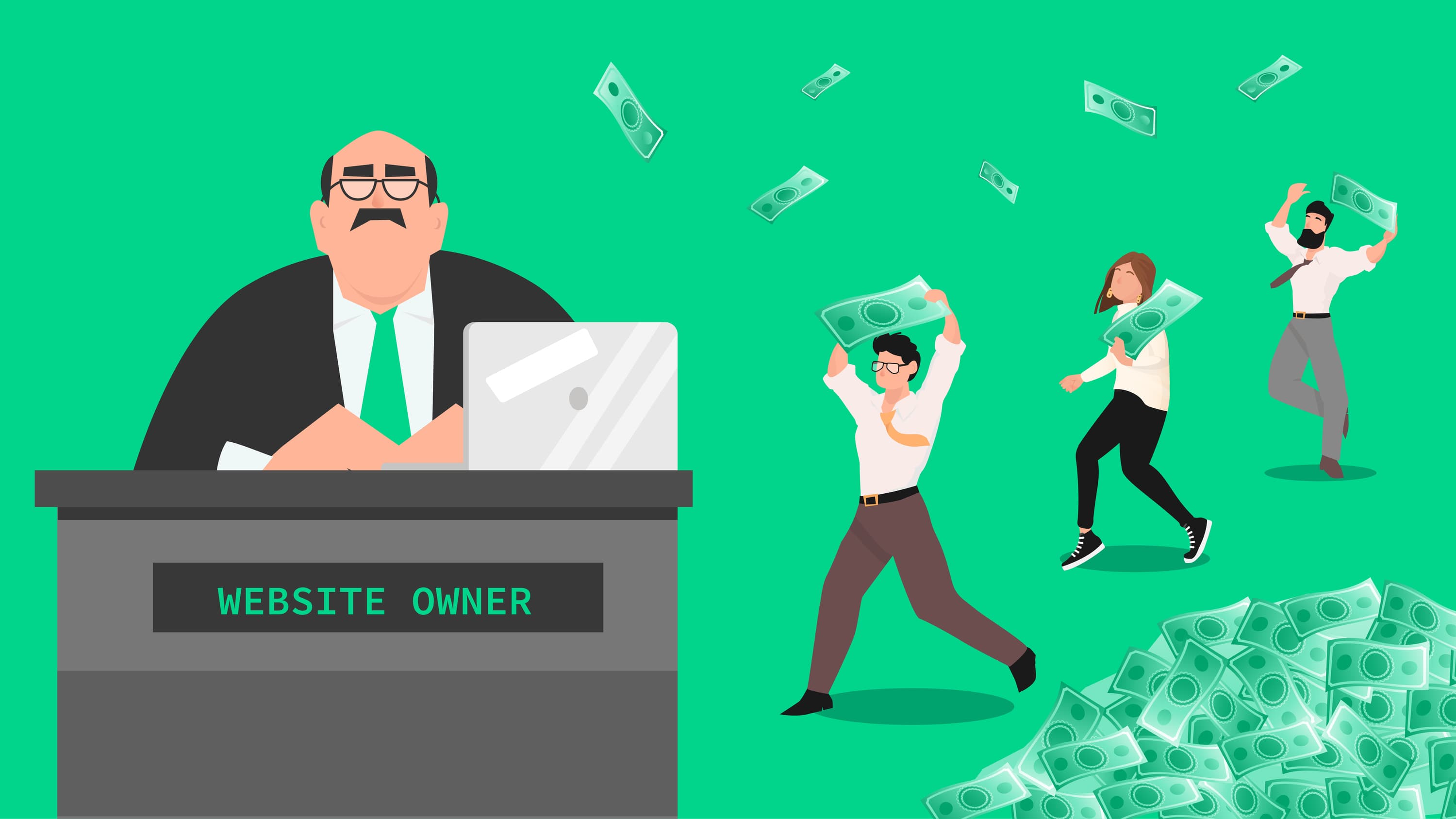 Link farms often look like regular websites, but there are several tell-tale signs that show something is amiss.
This may include:
Poor quality content
Articles about unrelated niches
Plenty of suspicious external links
The Expired Domain Technique
There's a very popular method that some shady SEOs are implementing recently, which is to buy expired domains which may have a high DR or DA score, and then turn them into a link farm to sell backlinks on.
The advantage of this is that to any SEO novice, it looks as if the website in question has a good authority score and links from reputable sources, but the reality is that these sites don't get any solid traffic from Google, and they've simply been created to sell links.
You must avoid these types of links at all costs.
Is a Link Farm Good for Search Engine Optimization?
It's safe to say that using a link farm is not good for Search Engine Optimization (SEO). A backlink from one of these sites is very unlikely to have any positive impact on your search engine results.
In December 2022, Google released a new link spam update which nullifies links from link farms. In essence, they're now worthless.
In fact, backlinks from these sites can harm your SEO score in a big way. If Google thinks you have been paying for links it may penalize your website, even if you didn't know that you were attracting black hat backlinks.
Is a Link Farm a PBN?
A link farm isn't the same as a Private Blog Network (PBN), but it may be part of one.
PBNs are networks of sites that people used to build up the authority of other sites they own. The idea is that this pushes them up the search results.
It wouldn't make sense for a PBN owner to use their network to sell backlinks. This would open it up to scrutiny from Google.
But a PBN operator might squeeze extra revenue out of sites by using some of them as link farms if:
A search engine like Google has already discovered the PBN, and
The sites aren't passing on any positive rank to the network.
Link Farms Are Easy to Identify
While link farms often look like regular websites, there are many tell-tale signs that suggest the site is being used for link farming.
Identifying a link farm is relatively easy once you know what to look for.
Here are some of the warning signs:
🚩 A basic or templated design: Link farm owners don't tend to spend much time or money on a site's design. They often use a basic page template with few modifications.
🚩 Posts on unrelated topics: Link farms are happy to point backlinks to any site that pays them. This results in articles on a wide variety of topics (see image below). Be especially wary of websites with lots of articles from competitive niches that are hard to get backlinks from. For example, casinos, pharmaceuticals, and THC.
🚩Badly written articles: Guest posts on link farms aren't written to be read: they're written to hide links. This means the people placing the posts will typically write them as cheaply as possible, resulting in low-quality, generic content.
🚩Anonymous authors: People don't want their name associated with this type of page. The author will often be an anonymous name like "Guest writer," "Guest post," "Team [website name]."
🚩Very little original content: Guest post farm operators don't spend time creating content for these sites. Because of this, the majority of their content will consist of guest posts.
🚩Ambiguous about information: Link farms tend to have minimal "About Page" information. You're unlikely to discover who owns the site or how to contact them. If there is a contact page, it will usually just be a way to get in touch about buying links.
🚩Lots of external links: Link farms have a lot of external backlinks. Look for awkwardly placed links with keyword-rich, descriptive anchor text.
Not every site with one of these red flags is link farming. Plenty of legitimate websites don't add author information, and pretty much every site adds external links to articles.
But be wary of trying to place a backlink on a site that ticks too many of the above boxes.
Link Farms are a Blight on SEO
As a link building agency, we've seen hundreds of cases where other brands are getting ripped off, buying links on websites they think are positively impacting their SEO results.
Unfortunately, it's a problem that's becoming more and more widespread as sophisticated scammers continue to build out worthless blogs purely to sell links on them.
3 Examples of Link Farms
To help you visualize this, we've put together examples of three link farms below. Obviously we've set the outbound links to nofollow, because we don't want these sites getting any juice!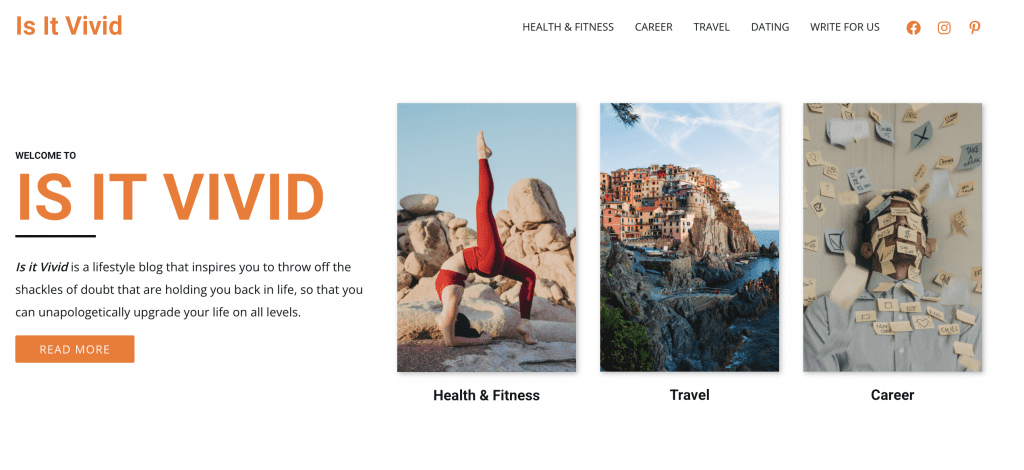 We discovered this site when running a link audit for one of our new clients. Their previous agency had placed a link here, and sold them on the fact that it was a 'good link' because the site has a DR score of 72.
However, this site hasn't had any real organic traffic for years, and you can clearly see something is off just by looking at the metrics, nevermind the obviously forced website design.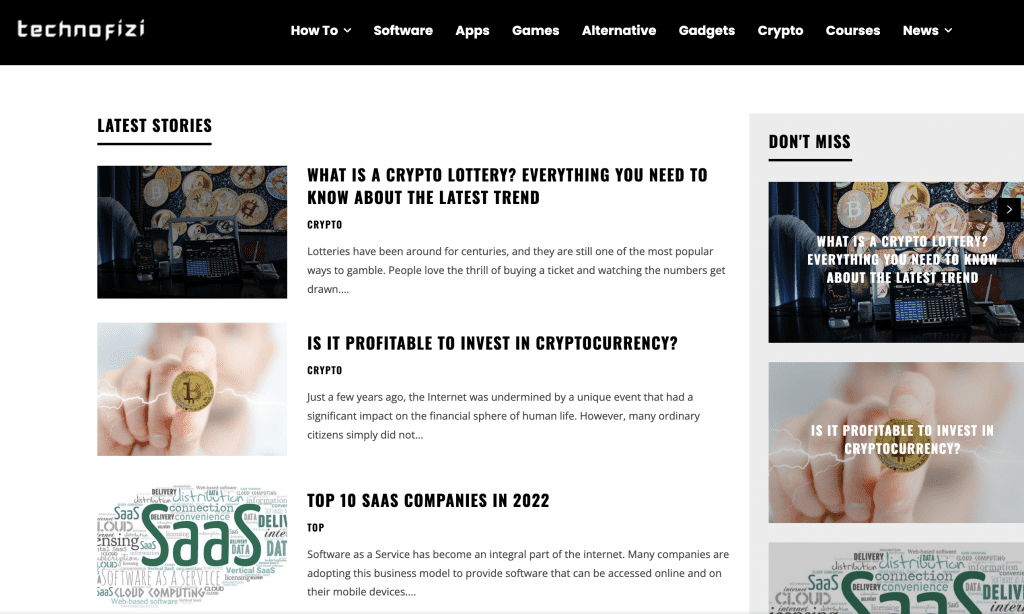 This is actually a much less obvious example, because the site has over 300,000 visitors per month according to Ahrefs.
So we have a slightly more sophisticated link farm on our hands here! But the telltale signs are very obvious...
They're ranking for lots of low quality brand names. Even if they rank top 10, Ahrefs algorithm will think they're getting lots of traffic
100% of the content is low quality content generated only to link out to other websites
There's no real people at all behind this website
💡 Avoid sites with 'Tech' in the name
As a general rule of thumb, you should avoid any domain which has 'tech' inside of it. In our experience, 95%+ of those domains are link farms and generate tons of spammy content.
People create these websites because 'tech' is a category which is very popular – There's tons of tech companies who are looking to build links and improve their SEO rankings. These website owners are simply playing off that fact.
Of course, you'll get the occasional legitimate site like TechCrunch (which is obviously an amazing domain) but these are an exception.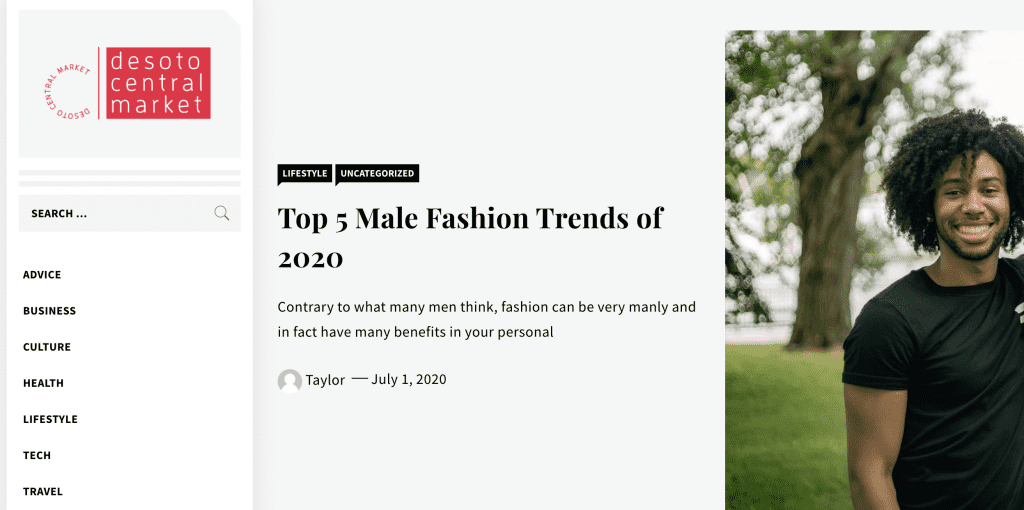 This one is much more obvious, and the instant giveaway here is the category navigation bar on the left.
They're creating content around business, culture, health, lifestyle, tech & travel.
Why? Because it means they can appear to have relevance for a whole range of potential link buyers. In our view, this is another very obvious link farm and should be completely avoided.

Link Farms May Have High Domain Authority
Despite the generally poor quality of the content on link farms, SEO tools will often show that they have high domain authority (DA).
There are many reasons to build link farms on high authority domains, and it's an incredibly common practice.
The website could:
Be built on an expired domain with an existing high DA.
Be a formally authoritative website that once offered value but has since been neglected.
Be part of a PBN that is artificially increasing its domain metrics.
While SEO tools don't show this on their domain authority rankings, Google usually knows which sites are spam and ranks them accordingly.
This means even if the site has good domain metrics, you should still avoid them as they will end up harming rather than helping your website's SEO.
How to Know If Your Link Building Service Uses Link Farms
Some link building services use link farming to generate links for clients.
They do this because they don't have to go through the time-consuming and expensive process of actually building links—like creating quality content and manual outreach.
Instead, they can simply place backlinks on link farms they either own or have relationships with to artificially inflate your DA.
It's an easy win for the link builder, but a complete waste of money for the clients.
The issue is that it can be difficult to know which sites backlink building services will generate links from. The following warning signs should make you think twice:
Guaranteed links: There are no guarantees in link building—it's up to website owners to decide whether to link to your site or not. If a service guarantees links on a particular site or type of site, it may be using a link farm.
Fast links: Generating backlinks takes time. You need to find suitable websites, negotiate with owners, and then create relevant content. Look out for services that promise fast results.
Low cost: Link building costs money to do well. Manual outreach and writing guest posts can be expensive. If the price is suspiciously low, it suggests the service may be using shortcuts to build links.
Lack of results: Link farm links aren't effective. It's definitely a warning sign if the service can't provide detailed testimonials or case studies showing how it has influenced a site's search engine ranking.
Unfortunately, there is no way of knowing for sure whether a service will build spammy backlinks or not. When it comes to link building, if it sounds too good to be true, it probably is.
We recommend talking to your link building service provider and discussing the strategy they are going to use to build links to your website. You can also ask to see examples of how their efforts have impacted their past and current clients' ranking on search engines.