We partnered up with Perfect Keto after they expressed a clear concern with their organic traffic strategy. They had a ton of amazing content, very healthy traffic and an authoritative presence in their niche, but no clear link building strategy to help push them forward.
The health and fitness space is notoriously competitive nowadays - Hundreds of brands exist, and bloggers are getting more hardened to outreach approaches by content marketers trying to build backlinks.
It's more important than ever to cut through the noise.
🔗 They felt they could achieve so much more by executing a link building campaign at scale
Of course, that's where we came in...
Perfect Keto had already done an incredible job of building beautiful and engaging content around the ketogenic diet, including a calculator to work out diet macros.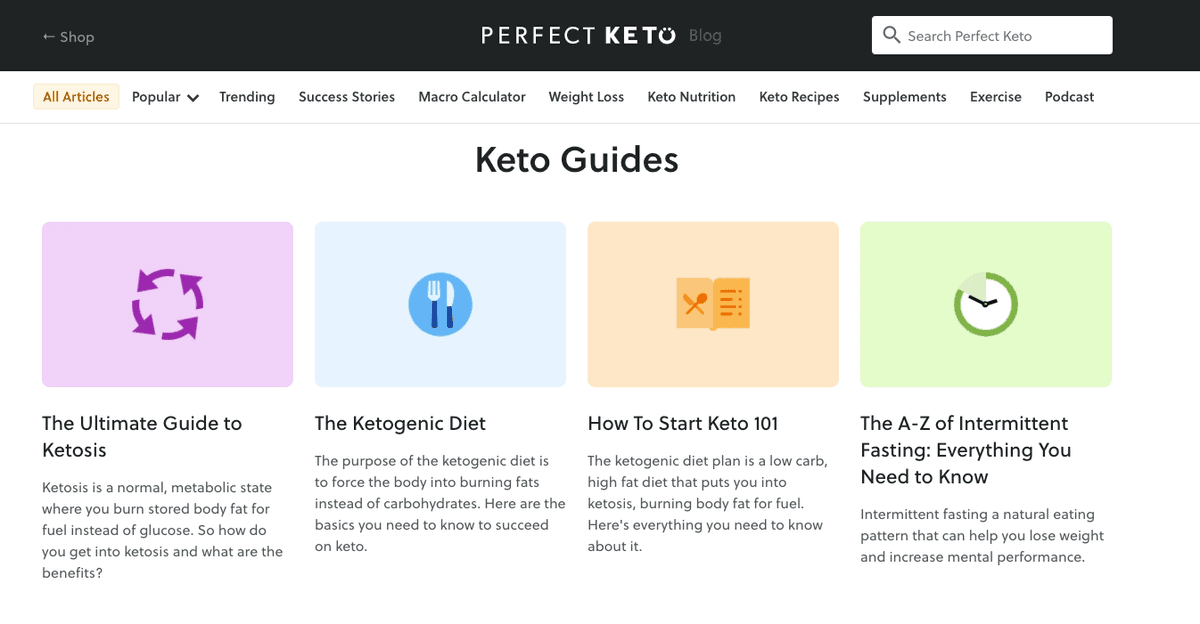 In such a challenging and competitive niche, it was important not only to have useful and informative content, but for it to feel aesthetically pleasing. If you visit any page on the Perfect Keto blog, you'll get that feeling immediately. It's the type of content that anyone would easily bookmark and return to.
The challenge was to build backlinks to the most important pages on the blog by launching outreach campaigns at scale.
🚀 Here's how we set things up for perfection.
Carefully studied key competitors in the space to figure out exactly how they were generating backlinks, and what type of content was proving the most linkable.
Decided on the pieces of content we wanted to build links to, focusing on pages which have high organic potential AND a high conversion rate (they're able to turn visitors into customers)
Developed an outreach persona based on a real employee at Perfect Keto - Important to establish trust & social proof amongst bloggers
Crafted a series of beautiful outreach templates to woo and seduce our recipients into gifting us a backlink
Began developing prospecting lists for each individual page we wanted to promote, hand picking the best possible bloggers for each page
💡 We used Pitchbox (Our outreach CRM) to scale & launch campaigns, and accurately track performance.
Using a CRM allow us to do a ton of incredibly powerful things which are vital to the outreach process:
Split test outreach templates to figure out which yield the best response rate and conversion rate
Manage all of our campaigns and responses, so that we leave no stone unturned
Manage our pipeline of link opportunities and categorize into groups such as negotiation, won & lost.
Build and launch outreach campaigns at scale.
🔗 Building over 83 links to a single page.
The keto macro calculator was quickly identified as an absolutely crucial page for link building.
Firstly, being a calculator with a practical application, it's incredibly useful for anybody interested in maintaining a ketogenic diet. Secondly, its clearly something that people who are into a keto diet will be searching for, and therefore has the potential of driving tons of traffic.
To this day, it remains probably the single most important piece of content on the website.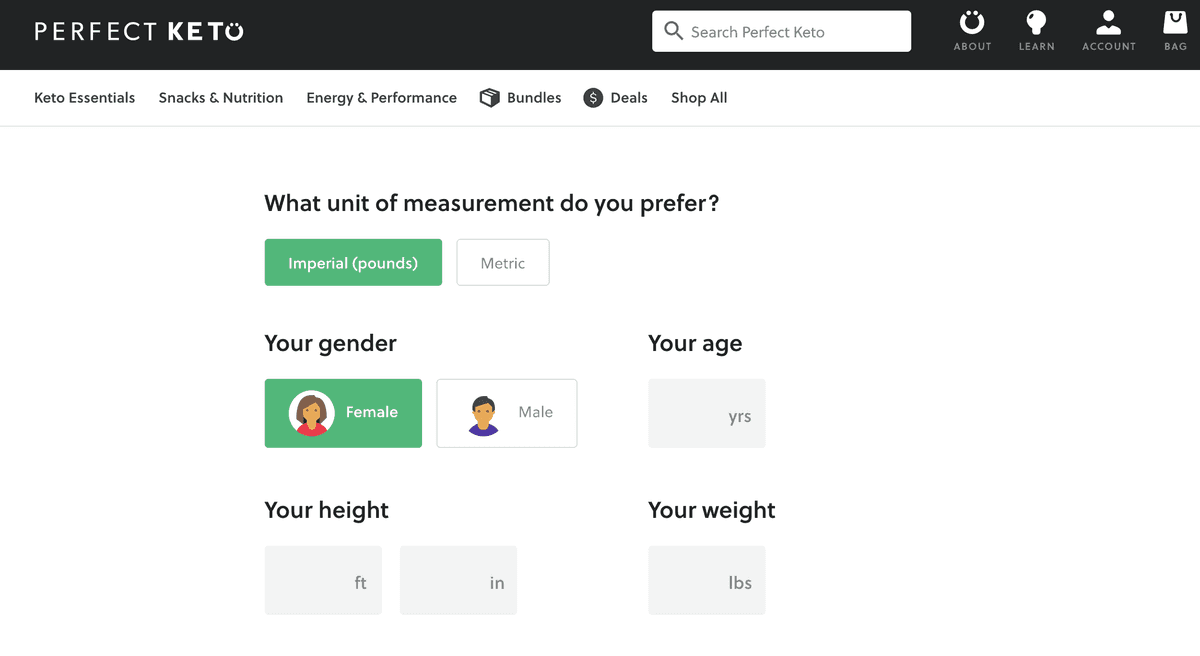 Here's how we built so many links to the page.
We found some older keto calculators available that were outdated and sometimes didn't even work, from other competing health or fitness sites.
We reached out to everyone linking to those calculators, and using a very friendly tactic, were able to get many to re-direct their links to our page
On top of this, we found a ton of resource pages related to fitness, health & dieting which loved our calculators.
Last but not least, we found people blogging about the keto diet in general, and offered up our calculator as an 'entry point' for their readers to really take a ketogenic diet seriously.
📨 Don't Believe It Was That Easy? Here's Some Example Responses.



Over time we received more than 80 responses like this for the calculator outreach campaign, developing relationships as we went that could be leveraged to build links to other crucial pages on the website.
Ranking Improvements
The whole purpose of link building is to generate increased organic traffic by;
Indirectly improving the authority of a website as a whole
Directly building links to a single page and improving results for that page.
We managed to shift the page from positions 8-12 for many keywords up to position 1-4 rankings for a broad range of highly searched keywords that now drive over 50,000 visitors every single month, a low page 1 ranking to a high page 1.

Key Numbers
Before we started, this page was getting 2,000-4,000 visits per month.
It's now consistently attracted >30,000 visitors per month for over 18 months
The company is saving literally hundreds of thousands of dollars on paid advertising and generating untold numbers of paying customers.
Just because we've managed to get a page ranking, doesn't mean our work has ended. The health, fitness & nutrition spaces are so competitive, with so many brands actively building links to the most important pages. It's important not only to get to the top, but to stay at the top.
That comes through a combination of having a page worthy of the top spot in the first place, but then actively doing the outreach work required to maintain those trust signals (links) that tell Google you deserve to stay there.