Many startups use an inbound strategy to drive growth. This means they create content that attracts readers, and then convert them into customers.
One of the most effective channels of inbound marketing is search engines. If you can get your pages to rank on Google for relevant queries, you'll get a stream of traffic to your site.
You need two things to rank on Google:
High-quality content
Good links pointing to your website
This article will focus on the latter point. We'll teach you everything you need to know about link building for startups.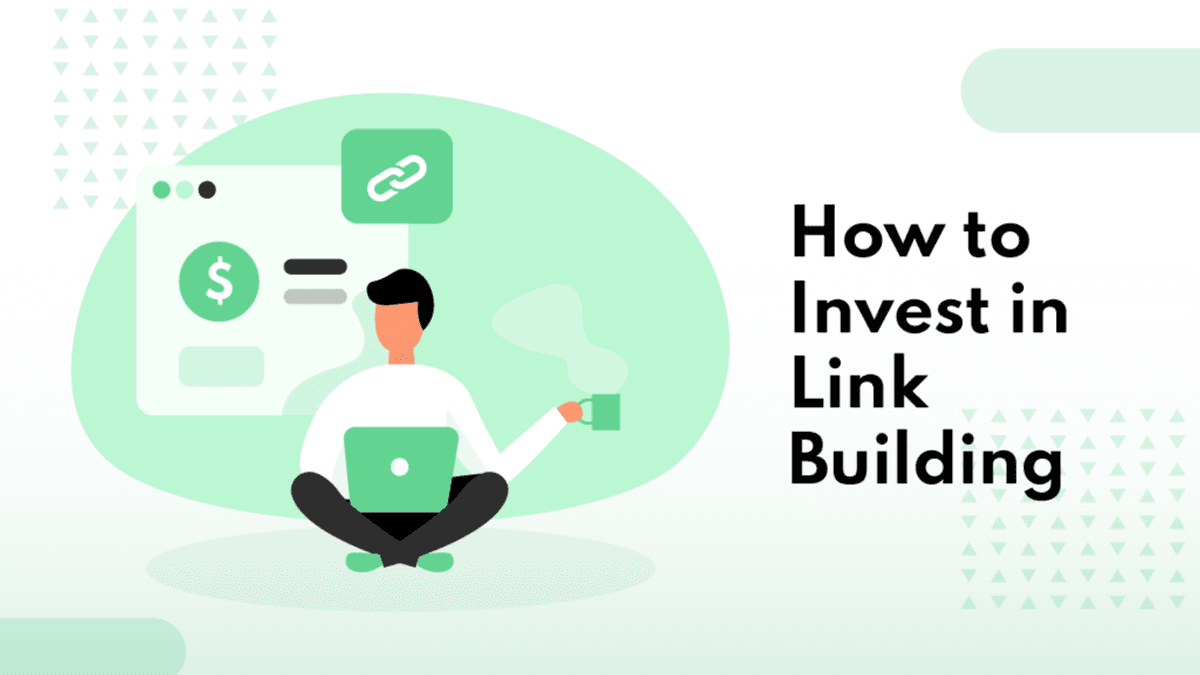 What Makes a Good Link?
There is no single factor that makes one link better than another. But four of the factors we like to look out for are:
Authority: Links from established, authoritative websites are better than those from new websites.
Relevant: Links in relevant content from blogs that discuss your industry are better than those from unrelated niches.
Editorial: Editorial links are more valuable than those on sites like directories or social media, even if the website authority is lower.
Dofollow: Dofollow links are more valuable than ones marked as nofollow, because this tag tells Google's crawlers not to follow the link.
Link Building for Startups: 5 Effective Strategies

Startups can choose from many link-building strategies. But the five in this list are the ones we think are currently the most effective.
1. HARO
HARO is a service that connects journalists and writers with sources for their stories. It is currently the easiest way for startups to generate high-authority backlinks.
Here's how it works:
You sign up for a daily email newsletter on the HARO website
Each newsletter contains requests from journalists
If one of the requests relates to your area of expertise, you send a reply answering the question
If the journalist chooses your input, they will often link to your website
Each newsletter is split into categories, so it's easy to find requests related to your area of expertise.
And even if your industry isn't represented, there are always plenty of business-related queries you can use your expertise as a startup founder to answer.
✔️ HARO Pros
HARO's major plus point is that high DR sites like Business Insider, Forbes, and Buzzfeed use the service. A link from one of these websites is highly valuable.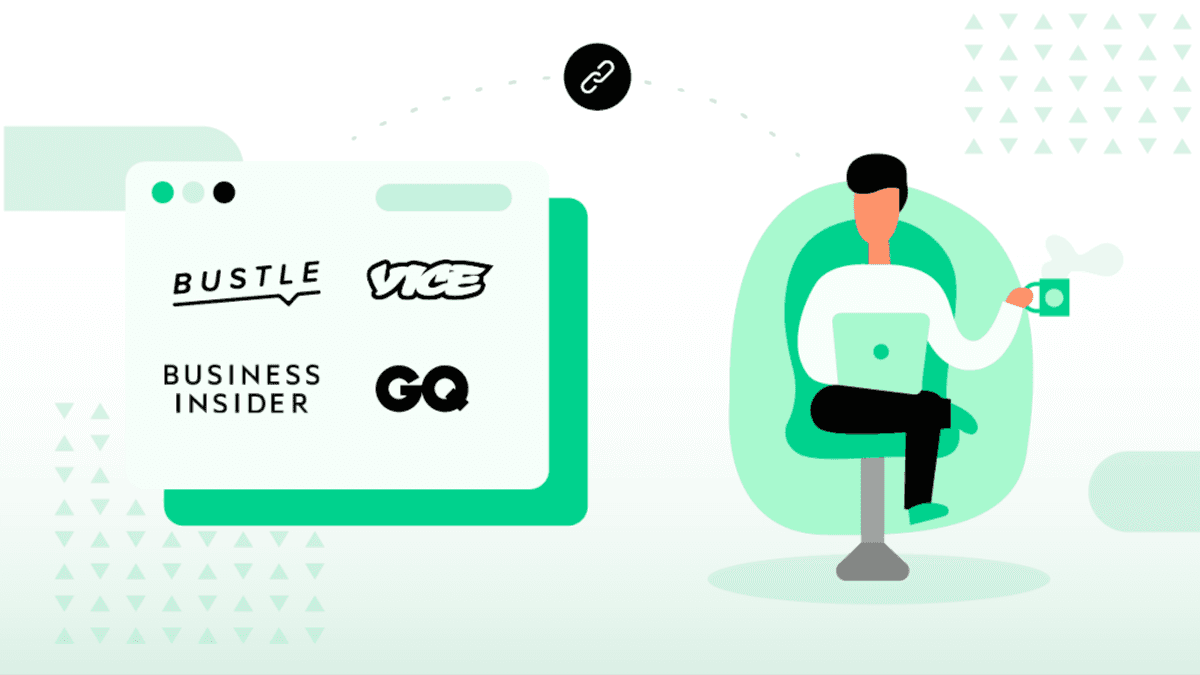 It's also relatively low effort to create and send a reply. Startups in areas with expertise like finance, law, and health are in high demand.
The service is also completely free to use.
❌ HARO Cons
The downside is that there's no guarantee that the journalist will use your input. This can be frustrating if you send multiple replies without being chosen.
But there are ways you can increase your acceptance rate.
4 Top Tips for HARO Success
Be fast: We like to be one of the first people to respond to each query. Journalists often work to strict deadlines, so we think this increases our chances of being chosen.
Be concise: Focus your response on the most important information. We've had the most success from responses under 200 words.
Be specific: Make sure the response focuses on the specific details the journalist asks for.
Focus on relevant requests: Stick to replying to the most relevant requests. It is tempting to go after non-relevant requests from big publications, but you'll just waste time if you can't add enough value to be selected.
HARO Alternatives
HARO is the biggest service of its kind. But there are plenty of alternatives. Also consider signing up for Help a B2B Writer, Source Bottle, and Qwoted.
2. Press Links

When done right, PR backlinking strategies are the best way to generate a high volume of links from top publications and news websites. It's a perfect strategy for startups who may have a new product.
The way it works is that you do (or create) something worthy of gaining press attention. You then contact journalists or writers and ask them to cover your story.
It can be tough to get initial traction. But once a news outlet picks up a story, it's common for other outlets to report on it too. This can result in a lot of links.
There are two main reasons why this strategy works:
Journalists are always looking for interesting stories
If a story does well on one publication, other journalists that write for similar audiences can reasonably assume it would do well for them too
Deciding on a story can seem daunting, but it doesn't have to be. It's possible to succeed with a relatively simple idea.
For example, we generated over 150 links for an accounting institute with a campaign based around a timeline of Donald Trump tax evasion claims. This included links from authoritative sites like Slashdot and Mashable.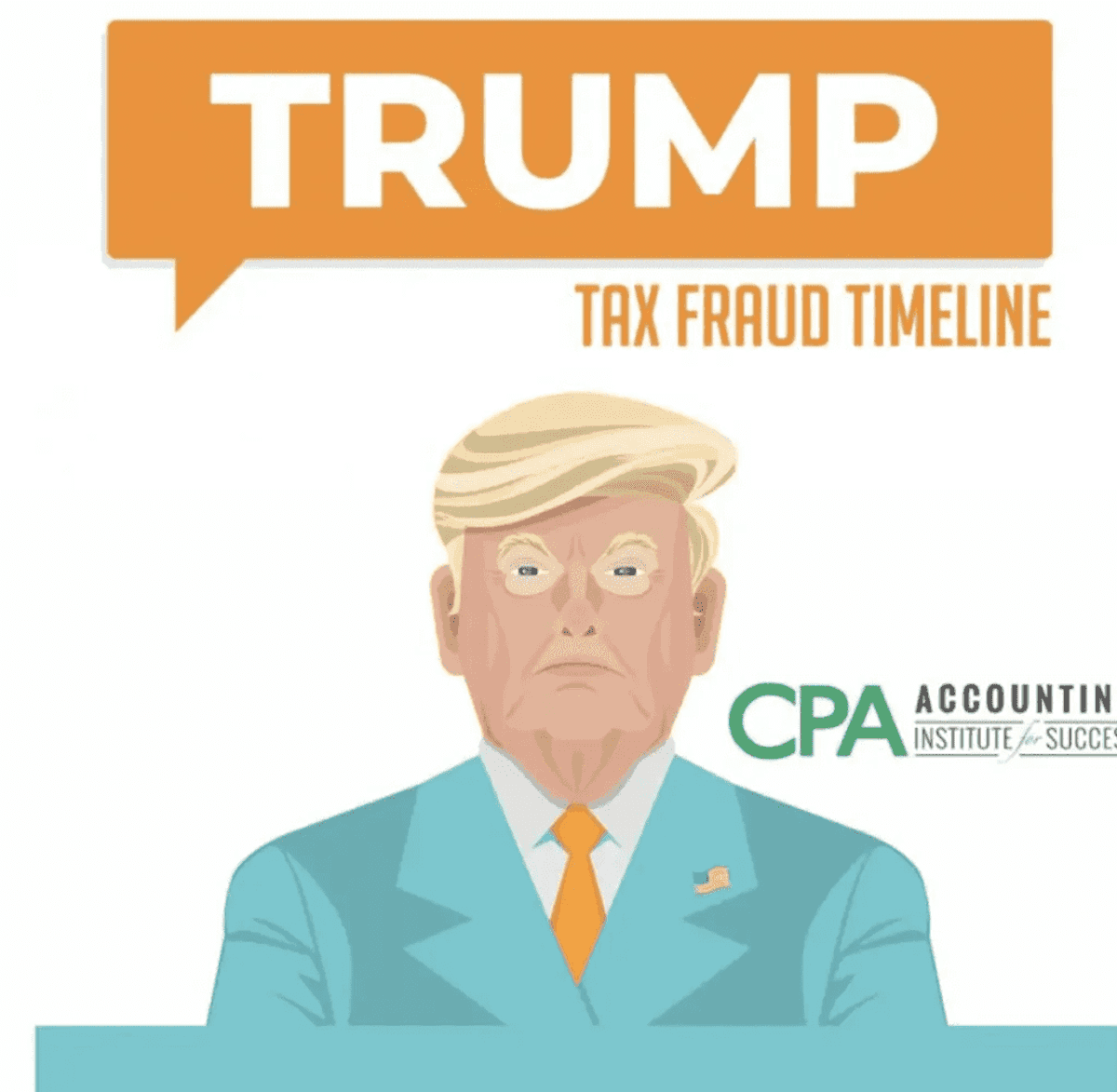 Other simple yet effective ideas we've seen include:
This story from a mattress website asking for paid nap testers
This campaign predicting how excessive gaming might affect bodies and health
The Key Is Knowing Who to Contact
Once you've created your campaign, you need to get it in front of the right people.
It can be tempting to use a press release service. But these are typically ineffective, as journalists know many press releases are just promotional content that won't interest their audience.
Instead, you're better off sending the content directly to journalists.
You can create a list and send it out yourself, or you can use a third-party service that already has relationships with writers and journalists to distribute your story.
✔️ PR Link Building Pros
The biggest pro is that PR link building is an excellent way to get high-quality links at scale. There is simply no other method of link building that can generate as many links from such authoritative publications.
❌ PR Link Building Cons
The con is that creating a strategy can be expensive and time consuming. And there is no guarantee that anyone will pick up your story.
3. Unlinked Mentions
Using unlinked mentions is a link building strategy that is good for startups already generating some buzz.
It is super easy to implement and is useful for startups that may want to monitor who is discussing their brand online.
All you have to do is:
Create alerts that tell you when blogs or websites mention keywords relating to your business.
When you receive an alert, check if the publication added a link to your website.
If they didn't, reach out to ask for a link.
It's easy to monitor mentions of your brand using a service like Google Alerts or Mention. Just set up alerts for your brand name, product names, and other related queries.
✔️ Unlinked Mentions Pros
Unlinked mentions is a useful strategy because it is low effort. All you have to do is set up alerts and then check the emails as they come in. And because you're contacting people that are already discussing your brand, there's a good chance that they will add a link.
❌ Unlinked Mentions Cons
The issue is that this strategy only works if people are already discussing your startup. If they aren't, you'll have to increase your brand exposure first.

Monitoring Mentions Has Uses Beyond Backlinks
You'll also see who is talking about your startup and the types of things they say. This can be useful for building relationships and measuring the public response to your product.
4. Guest Posts

Guest posting is when you write articles on other websites that link back to your own.
It is an effective backlinking strategy for all types of businesses, but can be especially effective for startups.
This is because:
Most startups have expertise that can benefit the audience of other blogs and websites
It is a good way to get your brand in front of relevant audiences
Guest posts generate niche relevant backlinks
To start guest posting, create a list of websites you'd like to write posts for. Then reach out to each one to pitch for your guest post.
Writing Effective Guest Post Pitches
Website owners are often inundated with requests for guest posts. You can make yours stand out by following these tips:
Reach out to the correct person. Look for the people that create content for the website. Content managers and heads of content are often good targets.
Personalize every email. Make sure the message you send is tailored towards the recipient.
Include several article ideas that you think the blog's audience will enjoy. This increases the chances that the website owner will find something they like.
Include examples of your writing or other guest posts. This shows that you can create a high-quality blog post.
Offer something in return. You could offer to share the post to your email list or social channels. You could even offer a backlink exchange.
How to Find Guest Post Opportunities
There are several ways to find guest post opportunities.
If you already have relationships with other business owners who publish content on their websites, this can be a good place to start.
You can also make a list of other businesses that are related (but don't compete directly) with your own. Prioritize companies that have published guest posts in the past.
Another option is to search for websites your competitors have already published blog posts on. You can do this by searching on Google for the name of your competitor and the term "guest post."
✔️ Guest Blogging Pros
Guest blogging is a great way to get links from industry-relevant publications. It will also increase your brand exposure and help you build relationships with people in your industry.
❌ Guest Blogging Cons
Outreach and writing guest posts can be time consuming. Busy startup founders may struggle to find enough time to do it. Of course, you could always outsource your link building.
5. Linkable Assets
Linkable assets are resources or pieces of content specifically designed to attract inbound links. You'll need to create a blog on your startup's website to house the content.
You then reach out to other sites asking them to link to your content. It's similar to PR link building, except the target is other blogs and websites rather than news publications.
For this strategy to be effective, the asset should be something that people really want to link to. It needs to provide genuine value to the website's audience.
Common types of linkable assets include:
Statistics Pages
These are pages with a roundup of statistics on a particular topic related to your industry. Writers, bloggers, and journalists often link to these pages when citing statistics in their articles.
These pages are easy to create because all you need to do is collect relevant data and display it in an easy-to-read way. And if you can rank on Google for relevant terms, you can generate a lot of external links.
The issue is that many websites know the value of these pages, making the search terms quite hard to rank for.
Many people will also simply use your page to find the original source and then link to that.
Reports or Surveys
Original reports or surveys are a good form of linkable asset, especially if they highlight something interesting about your industry.
Once you've created your report, it's easy to send the results to participants, industry publications, and websites with statistics pages to generate links.
The issue is that creating original, high-quality reports can be time consuming.
Tools or Software
Some websites offer free tools or software. This can both generate leads and result in high-quality backlinks.

In-Depth Posts
In-depth articles explain a complex topic in detail. You need to go the extra mile to make them as useful as possible.
This piece we created for IdentityGuard about dark web monitoring is a good example of a linkable asset. It goes into great depth about a complex topic the company has specific expertise in.
To date, this content has attracted 97 links from 55 referring domains, including high DR sites like Minute Hack.
Content Promotion Is Key
The hardest part about a linkable asset campaign is getting the resource in front of website owners so they can link to it.
Performing website outreach is the most common way to gain initial traction. Just create a list of websites you think will be interested in your piece and then send it to them.
If they like your piece, they may link to it. Increase your chances of success by pointing out places the content could be helpful. For example, you could ask a website to link to your report from their statistics page.
Sometimes websites will ask for payment. While this is against the Google Webmaster guidelines, paying for links is quite common in some industries. Just make sure you avoid link farms, PBNs, and other types of link building scams.
Another strategy is to combine content creation with an SEO strategy. For example, if you can rank a statistics page for a relevant search term, people may link to your content organically.
If you don't think you can rank on Google, you could try Google ads to push your page to the top of the search engine ranking.
Ahrefs tried this for a statistics page and managed to generate links from 13 referring domains for a total ad spend of $540.83—coming in at just $41.60 per link.
✔️ Linkable Assets Pros
The major benefit of linkable assets is that once you've created the content, you can generate multiple links.
These assets will often keep generating links for months or even years after you create them.
For example, this page about customer service statistics has consistently generated links for Hubspot since it was published in 2019. It now has links from over 1,000 referring domains.

❌ Linkable Assets Cons
The biggest downsides are that it can be hard to create an asset people value, and even more difficult to get it in front of people who are likely to link to it.
For every post like the Hubspot one above, plenty never rank or receive links.
How to Decide on the Best Link Building Strategy for Your Startup
With all these options available, it can be hard to choose a specific link building strategy for your startup to focus on.
The best one will depend on your skills, product or service, and the time you have available.
For example:
PR backlinks is the best form of link building overall. But it only works if you have either press contacts, link building expertise, or the budget to outsource the process.
Guest posting is a great option if there are many websites that publish content about your industry. It will also help if you have connections, writing skills, or someone in your link building team who can write posts for you.
HARO is a low-effort way to get big links, but you must have the time to monitor and respond to the emails quickly.
Unlinked mentions is an easy strategy to implement if your product or brand is already generating a lot of buzz.
Competitor Research Is Key
The secret to discovering the best form of link building for your startup is to find out how your competitors are building links. This will show you proven link building methods the businesses you compete with use.
The idea is simple. You use an SEO tool like Ahrefs to discover all the websites that link to your competitors.
You see the pages that link to these websites and get insight into the strategies they have already found success with.
For example:
If you see lots of guest posts, you can pitch your own articles to the websites they have placed articles on.
If you see lots of roundups or expert-opinion-style articles, it suggests they are using a service like HARO.
If they have lots of links to a specific page, it could be a linkable asset or digital PR strategy. Use this page to influence your campaign.
How Long Does Link Building Take?
As a startup, you want to see fast results so you can increase sales.
The impact of link building isn't instant. But you can see results within a relatively short space of time.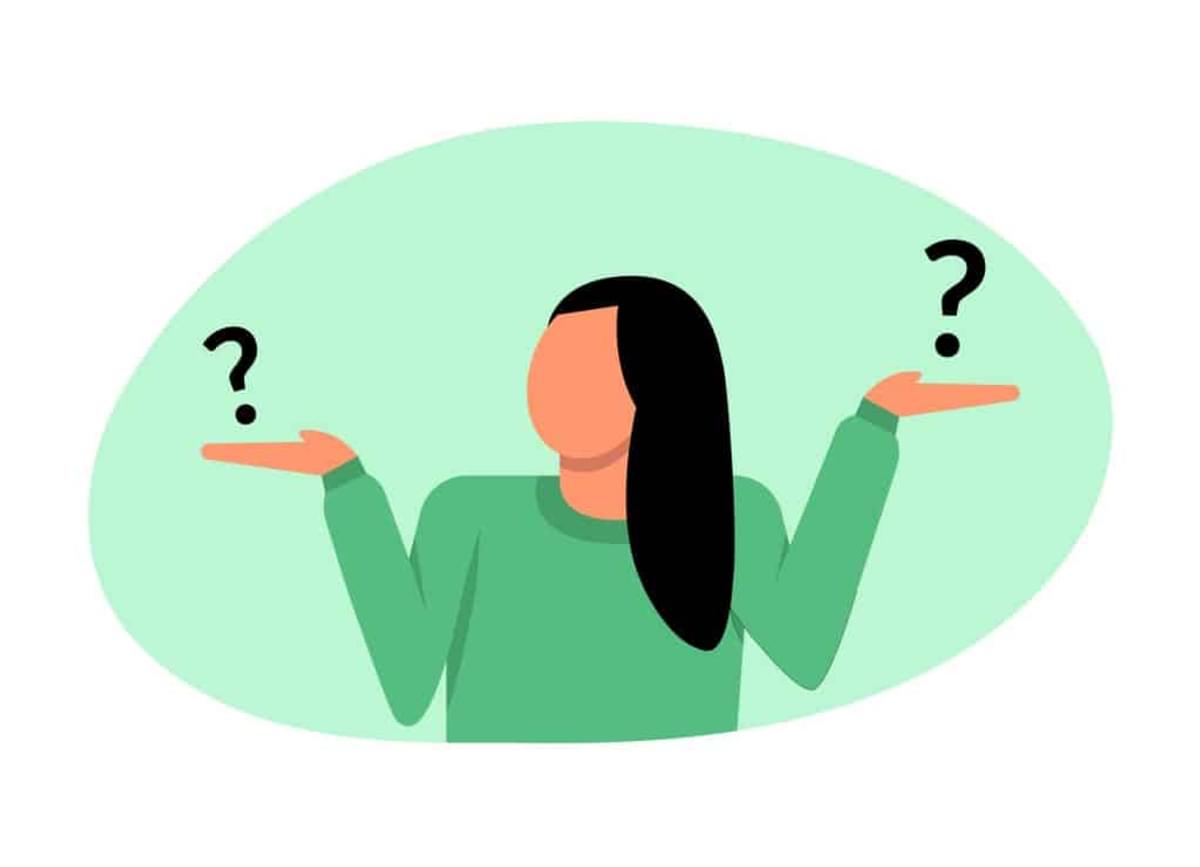 In this post about how long link building takes, we look at the example of Drifted.com, a site that hired us to build links.
We began sending links to a specific page on the website in March and quickly gained around 20 links.
The post increased in traffic after just one month. Traffic to the page then doubled after around three months, and it hit a peak after around 11 months.
Building Links Creates Long-Term Value
While 11 months sounds like a long time, the links were driving increases to the overall website's authority. And once you have increased your authority, it becomes easier to rank for more and more keywords.
During the timescale mentioned above, Drifted.com was able to increase total organic traffic from around 6,000 visits to over 300,000 visitors a month. This is partly because the site's higher authority meant it was able to publish and rank for more keywords.
The key is to combine link building with an effective content or SEO strategy. Doing both these things at the same time will lead to the largest traffic increases.