When it comes to building links, there are countless strategies you can employ. However, not all links are created equal. PR links, in particular, are highly coveted because they come from reputable sources, such as news websites or industry publications.
But how does one build PR links? The answer is simple: newsjacking!
The concept was initially introduced in 2011 by David Meerman Scott, a renowned marketer and author of the book Newsjacking: How to Inject Your Ideas into a Breaking News Story and Generate Tons of Media Coverage.
Although it's been over a decade since the term entered the mainstream, brands continue to use it to boost their visibility, connect with new audiences, and increase their social media engagement.
But what does a successful newsjacking strategy look like? We'll take a closer look at the term, the pros and cons, how to launch your own newsjacking strategy, and some of the most successful newsjacking campaigns by some of the world's most well-known brands.

What Exactly Is NewsJacking?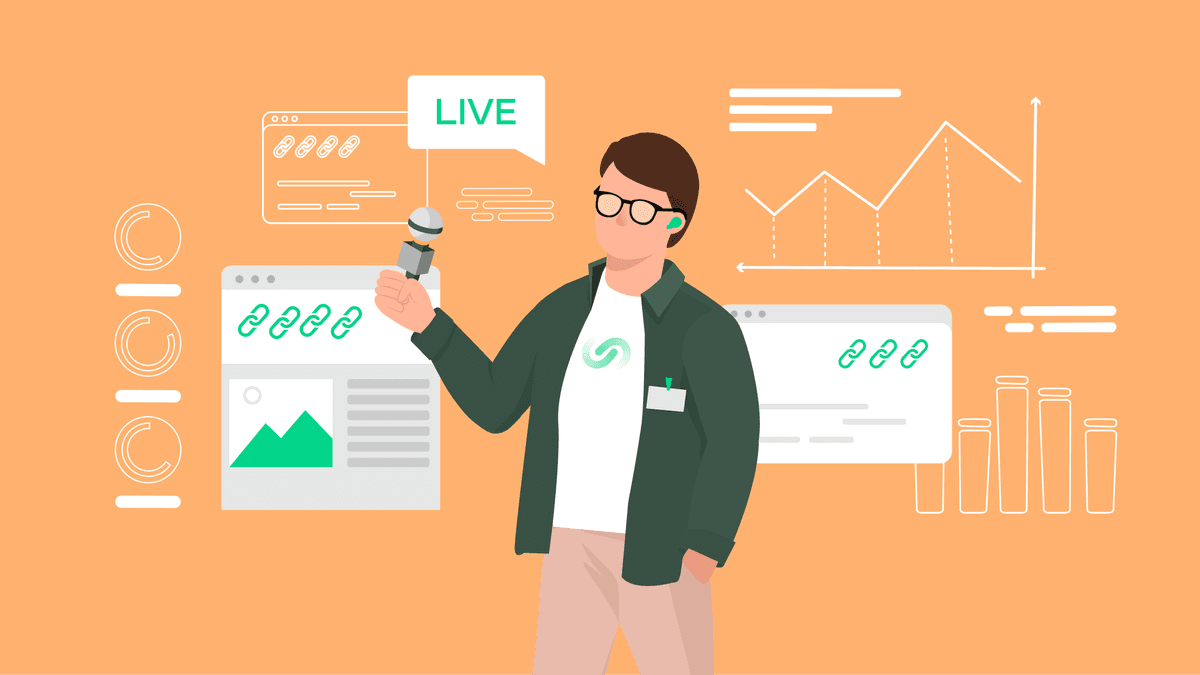 Newsjacking involves capitalizing on current news events or trending topics to promote your brand, product, or service creatively.
It can take many forms, including:

Social media posts

Blogs

Advertising campaigns

Content marketing

Videos
No matter what form your newsjacking efforts take, the key is to be agile and ready to pounce on opportunities as they arise. Unlike major marketing campaigns, newsjacking doesn't require a high budget—it simply requires your brand to be in the right place at the right time while having something interesting to add to the conversation.
But just because it doesn't require a high budget doesn't mean it's easy. To be successful at newsjacking, you need to create high-quality content. Simply piggybacking on a trending topic without providing real value won't get you far.
If you can create timely, relevant, and informative content, you can boost your brand's visibility, engagement, and website traffic. In a best-case scenario, you may even go viral!

How Does NewsJacking Work for Link Building?
When a news event or trending topic captures the public's attention, it generates a lot of interest online. By creating content related to that event or topic, brands can tap into that buzz and potentially earn links from other websites covering the story.
For example, let's say a major news event occurs in your industry or a related industry. You can create content that gives your perspective, offers insights, or adds to the conversation. Doing so increases the chances that other websites will link to your content as a resource for their readers.
Pros and Cons of Newsjacking

The Pros of Newsjacking
High-quality links
If you launch a successful newsjacking campaign, news websites and industry publications will likely want to link to it. These websites tend to have high domain authority, so their links will carry more weight with search engine algorithms.
Increased visibility
By jumping on a trending topic, newsjacking can help your brand get noticed by a new audience. This, in turn, can grow your following, increase your engagement, and boost your brand's reach.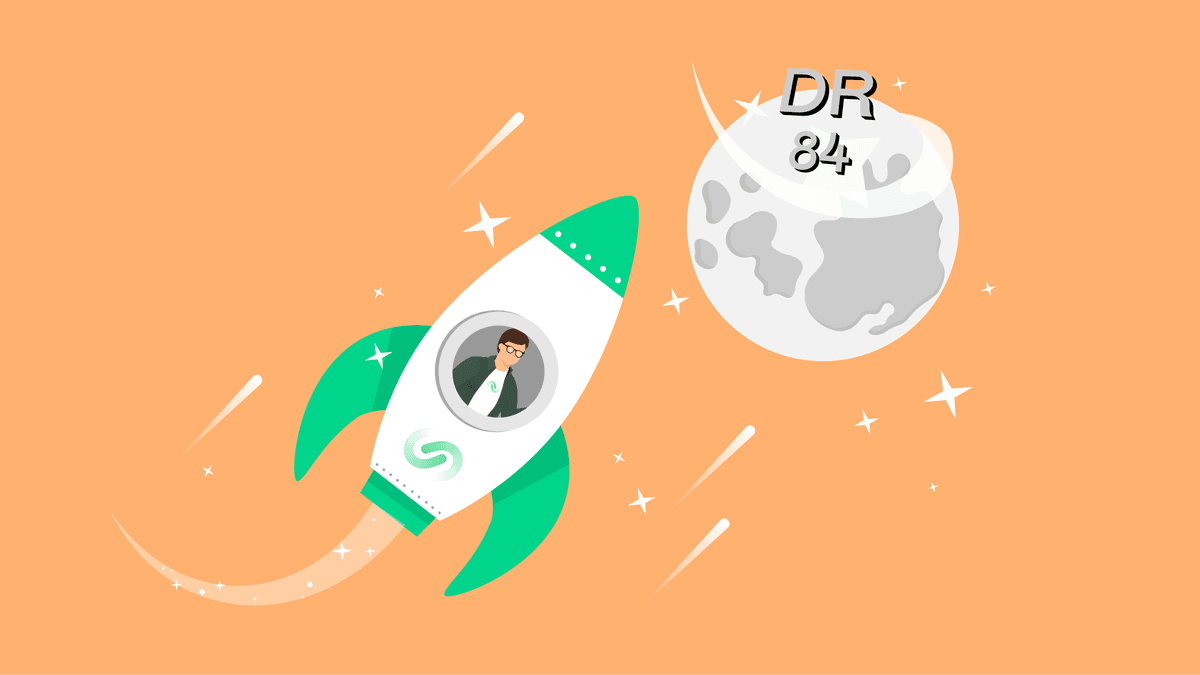 Timely relevance
By definition, newsjacking requires you to have a fast response. This lets your brand connect with audiences in real time and remain relevant to current events.
Long-term impact
Newsjacking typically has a short lifecycle—as quickly as buzz builds, it dies down. While the act of newsjacking has an immediate effect, the impact of the links you have made will last much longer than the news cycle!
Viral potential
If your newsjacking efforts are impactful, they can resonate with a broad audience and rapidly spread across social media and the internet.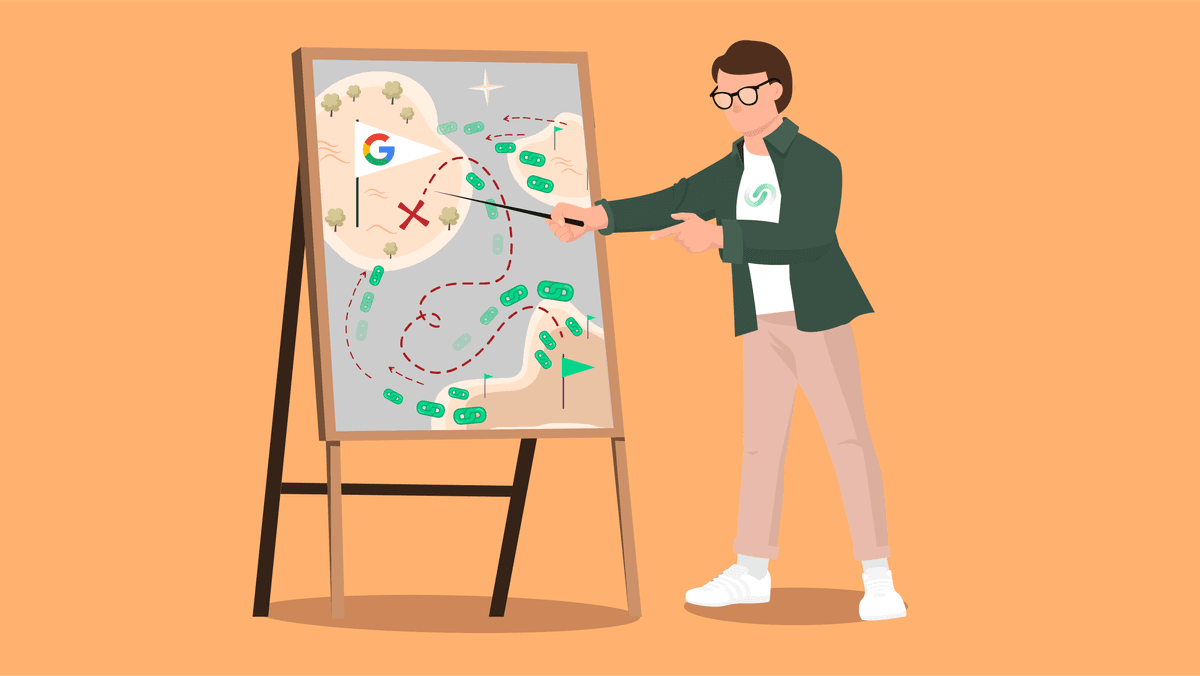 The Cons of Newsjacking
Hit or miss
Newsjacking relies on factors outside your control–like whether a news story gains as much traction as expected. On the other hand, if a news story gains a massive amount of media attention, you may struggle to stand out.
Risk of insensitivity
Attempting to capitalize on a sensitive or tragic event can come across as insensitive, which can cause damage to your brand's reputation.

High time investment
Finding newsjacking opportunities means someone on your marketing team must watch trending stories. In addition, your team will need to be able to create high-quality content quickly.

How to Get Started With Newsjacking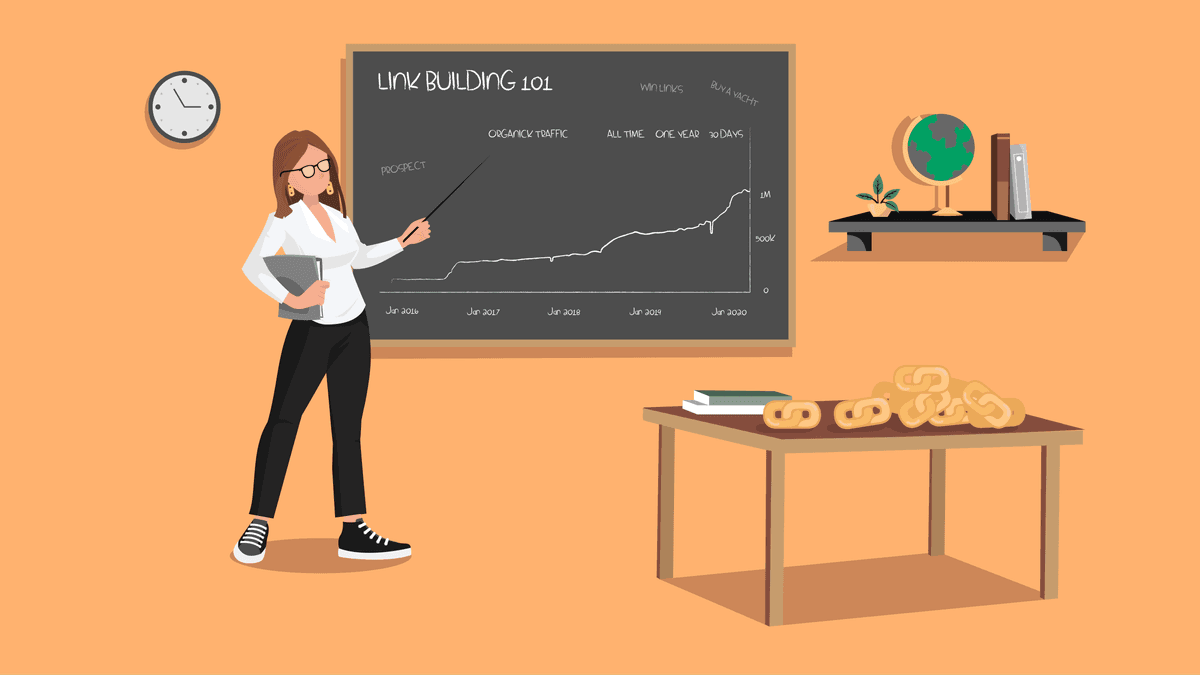 Fortunately, technology has made newsjacking easier than ever before. But no matter how many technological tools you have at your disposal, you will still need the resources to monitor news, respond to trends, create content, and take advantage of link-building opportunities.
We've put together these essential tips to help you get started with newsjacking:
Keep updated with breaking news
As you dive into the world of newsjacking, it's important to stay up-to-date with breaking news. By being among the first to know about a news story, you can quickly respond with timely and valuable content.
Below are some of the best ways to keep updated with breaking news stories:
News alerts
Staying informed is a vital aspect of newsjacking, and subscribing to news alerts is a great way to keep up with breaking news. Your alerts can be tailored to your brand, ensuring it's always relevant to your audience.

Here are some ways you can stay updated:
Signing up for relevant mailing lists

Google Alerts

Techwalker Alerts

Mention

Meltwater

Sprout Social
News aggregator tools
Another way to keep up with breaking news is to use news aggregator tools. They collect and curate content from various sources, allowing you to access the latest news stories and updates in one place.
They also allow you to customize your newsfeed, ensuring you only see news relevant to your industry or audience.
Some of the most popular news aggregator tools include:
Google News

Feedly

Flipboard
Social media
Along with alerts and news aggregator tools, social media platforms can be powerful sources of information. In addition, social media allows you to engage with your audience in real-time, making it a valuable tool for newsjacking.
Social media moves fast, and it can be easy to miss trends.

Here are some ways to stay updated with what your audience is engaging with on social media:
Follow trending hashtags

Monitor trending stories

Create a custom Twitter feed

Follow influencers and relevant journalists

Use social media aggregation tools like Flockler, Taggbox, and Hootsuite
Pick relevant trending stories to comment on
One of the most important things to remember is to choose news stories and trends relevant to your industry or audience.
But this doesn't mean you should only comment on stories within your industry! Later in this blog, we will look at examples of brands that strayed out of their industry and made a massive impact.
One good example of this is finding creative ways to tie together two concepts that might not seem related at first glance—like Cristiano Ronaldo and IKEA.
But how do you know when a topic is relevant if it isn't directly related to your industry?
Here are some key tips:
Know your audience
When it comes to identifying relevant news stories and trends for your content, understanding your target audience's interests and needs is key. After all, you want to make sure that you're sharing content that resonates with them.
Here are some questions you can ask to ensure you know what will capture your audience's attention:
How old are they?

Where do they live?

What industries do they work in?

What hobbies do they have?

What are they interested in?

What are their challenges?
Look for opportunities to add value

When identifying relevant topics for conversation, adding value to the discussion can make all the difference. One way to do this is to consider how you can offer a unique perspective or provide valuable insights related to the news story or trend.
If you can't figure out a way to add value—even if it's simply humorous commentary—it might be better to avoid commenting on a particular story.
Avoid controversial topics
To protect your brand's reputation, you need to ensure that the news stories or trending topics you choose align with your brand's message.
Typically, brands avoid topics that could be seen as controversial or divisive—although there are exceptions. Some brands purposely comment on controversial stories to increase their engagement, although this can be risky for less established brands.
In general, some topics you'll want to steer clear of include:
Politics

Religion

Major climate catastrophes

Tragic events

Civil rights issues

Criticism of public figures or other brands
Move quickly to create content.
By definition, newsjacking requires you to respond fast. Creating content days (or weeks!) after a trending topic hits the news cycle won't make an impact or lead to other websites linking to your content.
To create content quickly, you'll need to constantly monitor news sources and social media closely and be ready to respond by creating content. Not sure how to position yourself to create and share content quickly?
Here are a few tips:
Plan ahead
While predicting every breaking news story or trending topic is impossible, you can plan for some of them! Depending on your brand and audience, you may need to dig to determine which annual events are most relevant for your newsjacking efforts.

Some of the biggest trending news stories of any given year include the following:
Public holidays

Entertainment award shows

Sporting events

Industry conferences
Of course, some major newsjacking opportunities—like Will Smith slapping Chris Rock at the 2021 Academy Awards—are impossible to predict. But if you've planned ahead and are keeping a close eye on the topic, you'll be in a better position to quickly create content in response.
Use templates
Creating templates for different types of content can save you valuable time when newsjacking. With these templates ready to go, you can quickly fill in relevant information and publish your content while the news is still trending.

Some examples of resources you can use to begin creating templates for newsjacking include:
Canva

Easil

PicMonkey

Marq

Semrush SEO Content Template

Piktochart

Giphy

Unsplash
Ensure you have enough resources
Say you've stumbled upon a golden newsjacking opportunity that ticks all the boxes—it's relevant to your brand, making waves on social media, and you're picking up on it before any of your competitors. Congratulations!
Now comes the hard part. Depending on your approach, you may want to create a social media post, blog, image, video, or infographic to news jack the topic. But whatever content you want to create, someone on your team will need to bring it to life quickly!
Typically, your newsjacking team will look something like this:

A copywriter

A designer

A social media manager

A link-building specialist
Unfortunately, this is where many brands (especially new or smaller ones) fail in their newsjacking efforts. It's easy to see why. When faced with limited resources, it can be difficult to justify diverting resources from their core responsibilities to respond to newsjacking opportunities—which, by definition, could be hit or miss.

On the other hand, hiring a dedicated newsjacking team simply isn't feasible for small businesses. This is where working with a link building agency can boost your newsjacking efforts!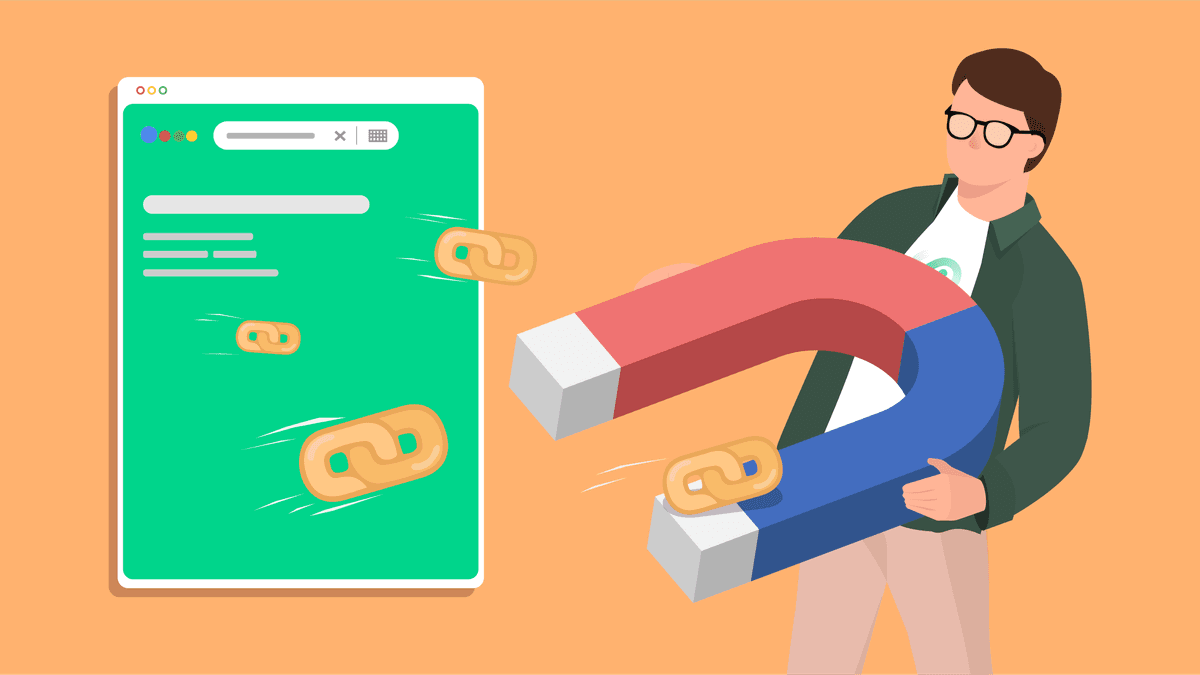 Instead of hiring a team or delegating additional responsibilities to your existing team, you can work with specialists and resources to make the most of newsjacking and link building opportunities as they arise.
Use the right keywords
If a particular story or trending topic is gaining media attention, people will soon start Googling it. For your brand to be well-placed to drive traffic, you'll need to research related keywords.
By including relevant keywords in your content, you can increase the chances of your content showing up in search engine results and encourage other bloggers, thought leaders and websites to link to your website.
Share your content
Sharing your content is one of the most critical components of newsjacking. After all, it doesn't matter how relevant your content is if nobody sees it!
Once you have created high-quality content, send it to relevant bloggers and website owners to find out whether they would be willing to link to it.
In addition to sharing is an essential part of your link building strategy, you should also promote your content on social media to increase your brand awareness and audience engagement.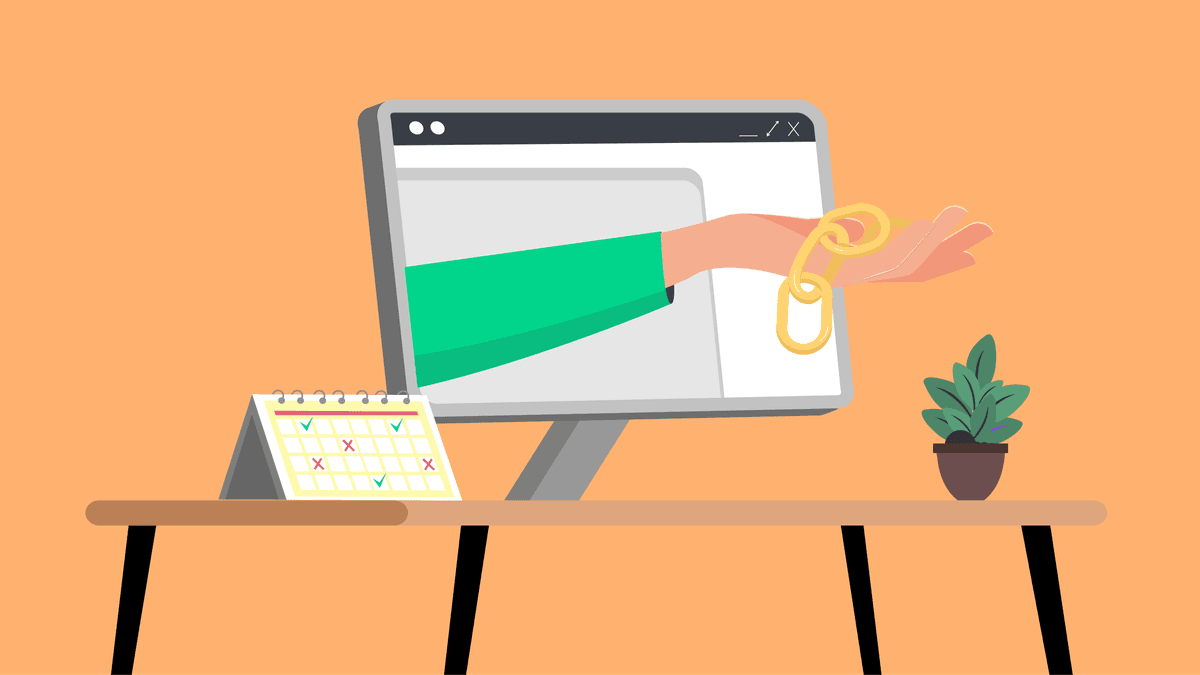 8 Real-Life Examples of Newsjacking
1) Oreo
In 2013, Oreo brought newsjacking into the spotlight when they capitalized on a power cut that interrupted one of the world's biggest sporting events, the Super Bowl.
Their content featured a solitary Oreo in the dark and quickly went viral, with nearly 15,000 retweets and over 20,000 likes on Facebook. Despite the simplicity of the content, the Oreo marketing team was ready with a 15-person crew to react to whatever happened during the game within 10 minutes or less.
In addition, Oreo conducted a survey revealing that around 36% of Super Bowl users would be on a second screen (i.e., their smartphones) during the game and used this information to serve their audience relevant content during the power outage.
So, what can we learn from Oreo's Super Bowl triumph? Planning and preparation position you to respond to whatever happens! Plus, it can help you get your newsjacking efforts featured on reputable websites such as Business Insider, The Washington Post, and Time.

2) Budweiser
Budweiser, one of FIFA's major sponsors, found itself in an awkward situation when news broke that beer would be banned from the 2022 World Cup stadiums just two days before the competition began in Qatar.
The announcement was quickly followed up with confirmation from FIFA themselves, leaving thousands of football fans disappointed. Even Budweiser, who pay millions for the privilege of exclusivity at major tournaments, seemed to be surprised and put out a simple yet effective tweet that read, "Well this is awkward…"
Budweiser had to delete their tweet, but they weren't going to lose an opportunity to capitalize on the news. So they quickly pivoted their strategy, announcing that the winning nation would receive their unsold beer. They even unveiled a cunning new slogan: "Bring Home the Bud."
While their deleted tweet caught major media attention on websites like Mirror UK and Standard, their "Bring Home the Bud" campaign doubled down with even more links earned from high authority websites, including the New York Times, CNN, and Lad Bible.

3) Google Year in Review
Every year, Google compiles the events that shaped the year into a video promoting its brand and highlighting its Google Trends feature.
2020's #YearInSearch was a particularly poignant recap that tackled the topics that swept the world. Their approach was unique in that they drew from the news in a macro way and connected the year's stories to their product. Instead of highlighting search features or ad capabilities, Google focused on our thirst for knowledge and the sentiment we share when we take to the web.
By combining this sentiment with artistic contributions, Google was able to craft a compelling narrative that was an unforgettable reminder of the power of Google Trends–in addition, they earned high-quality links from the likes of Fast Company and Ad Week.

4) Aviation Gin
In 2019, Peloton found itself in hot water after launching an ill-conceived campaign that depicted a man gifting his wife an exercise bike. In an age of social consciousness and body positivity, the ad garnered widespread criticism.
But as the media frenzy raged on, the savvy folks at Aviation Gin saw an opportunity to make waves of their own. They hired Monica Ruiz, the same actress from the Peloton ad, to appear in their own commercial.
Already known for its humorous marketing campaigns, Aviation Gin's ad not only poked fun at the original ad but also cleverly addressed the negative message it conveyed. The result? Rave reviews in the public while gaining links from The Guardian, Deadline, Glamour, and CNN.

5) Burger King
After a legal battle with an Irish fast-food chain, McDonald's lost the exclusive trademark to "Big Mac." In the wake of the loss, Burger King wasted no time capitalizing on the opportunity to stick it to their fast food rival.
The company released a range of marketing materials featuring its own Big Mac-esque products, going so far as to include "Big Mac-ish" sandwiches on its European menus. Burger King's ruthless move was a bold and clever example of how a company can turn a competitor's branding failure into a memorable marketing moment.
The campaign was linked to The Washington Post and High Snobiety, among others.

6) IKEA
During a press conference at the 2021 European Championships' football tournament, Cristiano Ronaldo caused a stir when he removed a Coca-Cola bottle and urged people to "drink water" instead. Almost immediately, Coca-Cola's market value plummeted by $4 billion, and the news dominated worldwide headlines.
But Swedish furniture giant IKEA proved the real winner, seizing the moment to execute a brilliantly clever marketing move. The company promptly rebranded its reusable water bottle as 'Cristiano.' It took to Instagram to promote it using the #Euro2020 hashtag while earning links from the Sun, Clio, The Drum, and Virgin Radio UK.

7) Calm
Viewers who tuned into CNN's election coverage in 2020 likely caught the sponsorship of Calm, a popular meditation app. In addition, Calm also ran a series of 30-second ads leading up to and on Election Night, aiming to help soothe viewers' nerves during what can only be described as a tense time.
Calm's mission to make the world happier and healthier was perfectly aligned with this approach, positioning their product in a way that would help people de-stress and unwind amid the election chaos.
What's particularly noteworthy about Calm's approach is that they didn't try to piggyback off any election messaging in their campaign. Instead, they kept things simple and stuck to what they do best: promoting calmness and inner peace. The campaign was a massive hit and was linked to on high-quality websites like Teen Vogue, Ad Week, Ad Age, and Fortune.
8) Norwegian Airlines
As soon as news of Angelina Jolie and Brad Pitt's split hit the headlines in 2016, Norwegian Airlines saw an opportunity and ran with it.
Just a few days after Jolie filed for separation, they announced their London to Los Angeles one-way cheap flight campaign, insinuating that anyone who wants a shot at dating the heartthrob simply needs to hop on a flight. While the Twitter post didn't mention Pitt's name directly, it was a clear nod to the Hollywood star's newfound single status—and social media loved it!
The campaign proves that newsjacking that takes place in print and on social media can have a huge impact on your link building efforts, and the campaign was featured on websites such as Time, Campaign Live, The Daily Mail, and The Telegraph.

Step up Your Newsjacking Game with LinkBuilder.io
Are you ready to take your brand's newsjacking efforts to the next level? At LinkBuilder.io, our specialist team is dedicated to helping ambitious brands increase their online visibility and boost their web traffic! Get in touch with us today to find out how you can supercharge your newsjacking with the added power of link building.