Over the years, there has been much debate between link builders and marketers about whether manual link building is still a worthwhile strategy.
However, with Google's ever-evolving algorithm updates, it's becoming increasingly clear that manual backlinks are exactly what Google wants to see.
Despite the development of various automatic link building tools, manual link building seems to be here to stay—for now, anyway.

Key Points 💡
Manual link building is a process where link builders actively work on increasing links to a website.

Building high-quality manual links is essential to a thriving website.

Creating manual links requires more time and effort than other link building strategies.

Google's preferences regarding the types of links websites should use change regularly. The techniques that the search engine approves of today may change tomorrow.
What Is Manual Link Building?
Although there are plenty of search engine optimization (SEO) techniques available today for webmasters and SEO pros, link building remains one of the most important tactics to help any website rank higher in the search results.
Manual link building, in particular, is a powerful strategy for earning more traffic and building your brand's reputation.
Put simply, manual link building is a set of link building techniques that are carried out by a human rather than by automated software.
Some popular manual link building techniques include:
🔗 Writing testimonials.
🔗 Guest posting.
🔗 Networking with influencers.
🔗 Relevant blog comments.
🔗 High-quality press releases.
🔗 Focusing on building relationships.
The emphasis here is quality over quantity. Rather than sending out endless link requests, it's about building them naturally by choosing high-quality content over spammy link building techniques.
When done correctly, building links manually gives you a real, measurable, and consistent way to scale your referral traffic.
This means you're in the driver's seat. You have control over where you build links, how they are created, and who gets the credit for them.
This link building strategy does require more time and effort than other techniques, but it's a worthwhile investment if you want your website to rank highly on search engine results pages (SERPs).

Automatic vs. Manual Link Building
It's worth understanding the difference between automatic and manual link building strategies to determine which option best suits your website.
What is automated link building?
This is a link building technique that involves using automated software to develop links pointing to your website.
In this case, link builders have very little control over where these backlinks go or what they look like, as this is all determined by bots. You won't have a say in which websites your link appears on.
Perhaps one of the greatest advantages of this type of link building is that it takes a lot less time and effort than manual link building.
On the other hand, automatic link building can lead to penalties imposed by Google on your website. This is because these automated links are often spammy or unnatural links.

💡 What Is a Google Penalty?
A Google Penalty, also known as a manual action, is imposed by the search engine when it identifies unnatural and spammy backlinks directing to your website.
The results can be a significant decrease in web traffic, domain authority (DA), and PageRank (PR).

Having your link on the wrong website could also land you in hot water with search engines, particularly if it is a site that has a bad reputation or is completely irrelevant to your brand.
Google prioritizes websites that use manual, contextual, high-quality, and relevant links in its search rankings.
So, using automated software and bots to build links can quickly get you on Google's bad side.
There is a nifty tool you can use called Website Penalty Indicator that can help you find out if you've been hit by a Google Penalty: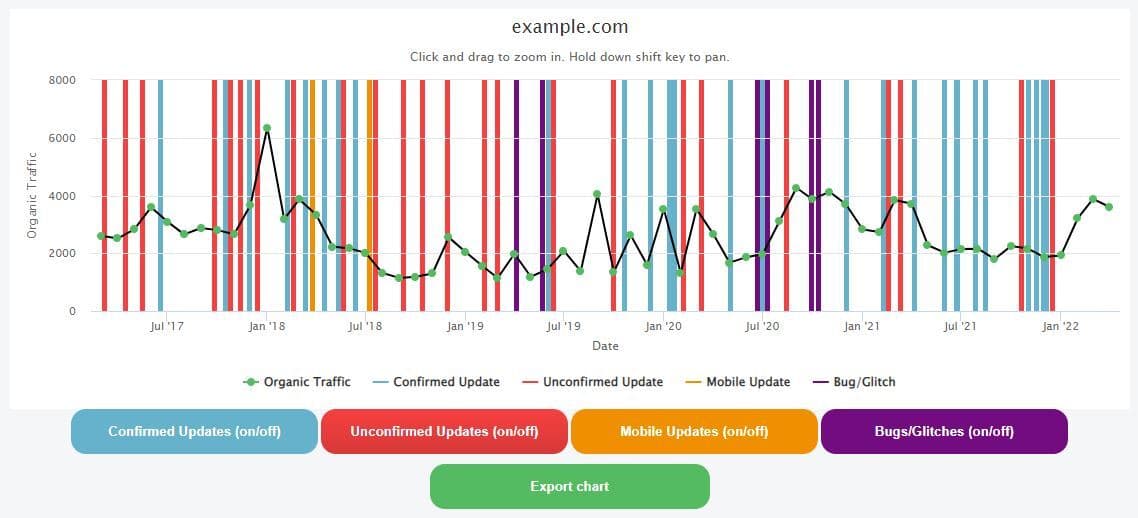 Is manual link building still worth it?
If you're looking to build backlinks as quickly as possible and you aren't concerned about the quality of your links, automated link building may seem like the best option.
However, if you get a manual penalty, you could completely undo all the work you've put into your website.
This is why manual link building—although time-consuming—is a far more valuable tactic for your link building activities.
Using automated software can potentially harm your company's reputation—especially if you are a small business—as your link can become spam or appear on a bad website.
Here is an example of a spam link found in the comments section of a blog website: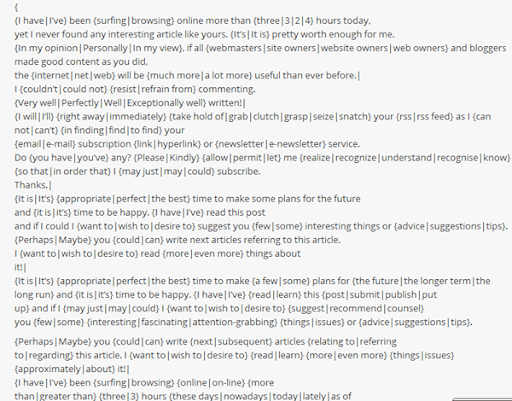 So, it's fair to argue that manual link building is a far safer practice than the automated alternative.
Additionally, by building relevant and high-quality links through manual link building, you are more likely to increase your search engine ranking.
Lastly, automated link building is definitely not the wisest choice if you are new to link building. If you're just starting out, manual link building should be your focus.
If you're looking to build good links and drive referral traffic to your website, manual link building is your best bet. It gives you the best chance of having your website discovered by search engines—especially if it's new—and having your page rank high in SERPs

What Are Good Links? 🤔
Good links are those that:

Are contextually relevant.

Provide value to users.

Are hosted on authoritative domains.

Are embedded in natural anchor text.

Fit seamlessly within the content.
Essential Manual Link Building Techniques
By now, you probably want to know what manual link building entails so that you can do it too. Below are a few important factors to consider before you start building links manually.

Building relationships
The first step towards building good links is to reach out to others.
An organic way to receive high-quality links from credible sources is to build relationships with them first.
Building relationships with high authority websites and people with an interest in your niche can include offering value like social shares and comments and staying top of mind by linking to their content where it's relevant.
It's likely that if you have something of value to offer to these connections, they may be more willing to direct their audience to your website through a backlink. If you can help them, they'll likely help you in return.
Our top advice is to remain polite and friendly at all times and to not be pushy, especially if the connection—also known as a channel—-isn't willing to include your link in their content.
When we helped Heer Law with their link building, we developed relationships to earn links from high authority websites. As legal opinions are often very valuable for blogs and news websites, we landed the law firm several linked mentions in several online publications.
Here's organic search traffic showing a 551% increase in two years: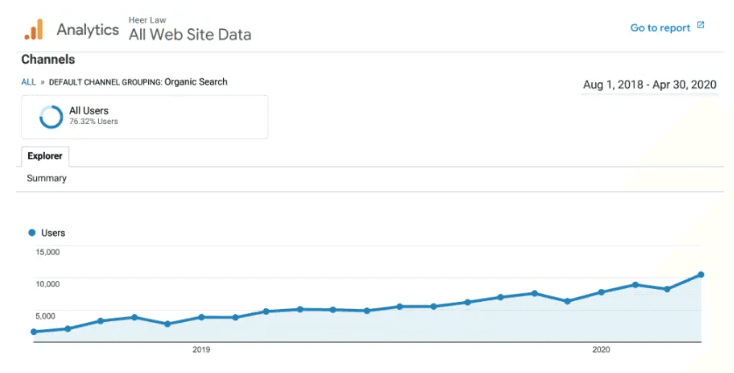 No matter your industry, building relationships can help you to earn backlinks.


Writing testimonials
Any business knows the value of positive press. Excellent reviews—especially those that live on third-party websites with high domain authority—can give your reputation a serious boost and establish you as an authority in your industry.
Here is an example of testimonials on a third-party review website called Trustpilot: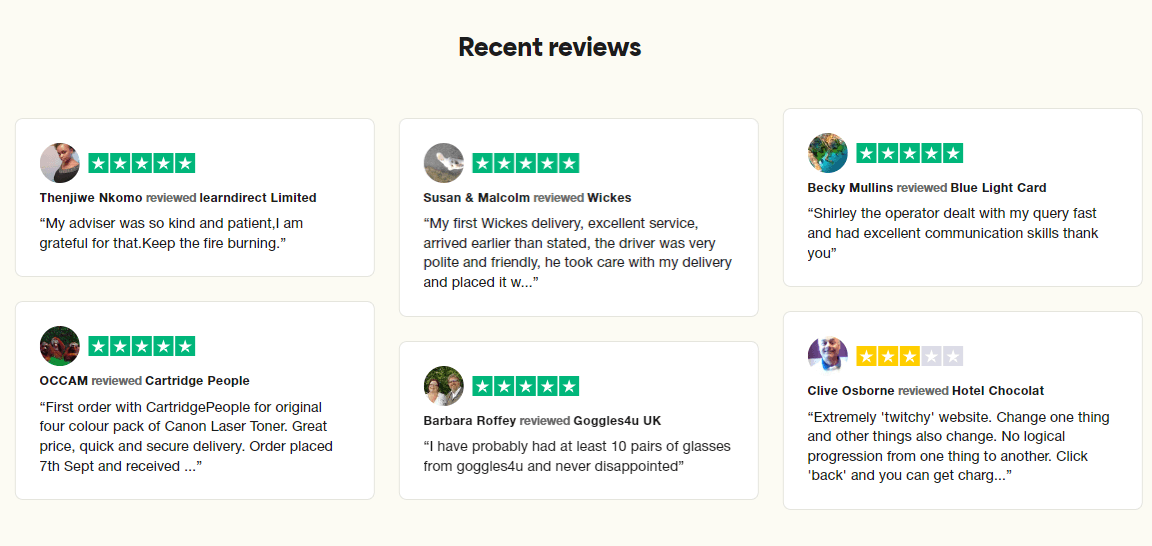 When potential customers spot good reviews about your business, they become more likely to want to purchase your product or service. Reviews show off your value and your expertise.
Most businesses would do absolutely anything in return for a good five-star review. And this is where you can add value and build relationships.
This manual link building technique involves offering to write testimonials reviewing products and services for other businesses.
If you have written a positive review about a company, then you can ask them to link to your website in exchange.
Not only is this technique free, but it's also an excellent way to build relationships within your network and earn a backlink in return.
Who knows, your contact may reciprocate, and you could score yourself a positive review of your business, too.

Guest blogging
This is a time-consuming tactic as you have to produce high-quality content. But it has one of the highest payoffs in the long run.
Guest blogging or guest posting is when you write blog posts for other websites that accept externally produced content. You can include links pointing to your own website in this content.
Here are two examples of guest blogging websites that you could submit content to that includes your backlinks: OutBrain and About.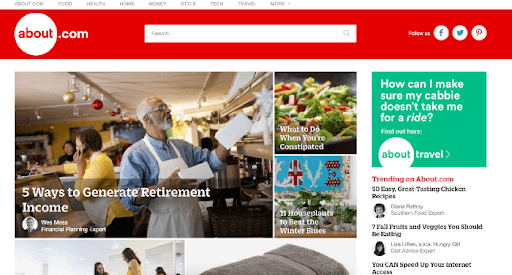 Not only is your blog post a highly relevant and contextual place to have your link appear, but it also helps to establish your brand as a thought leader or industry expert.
Links from high-quality websites, like guest blogging sites, help you build trust with search engines.
It's a win-win situation—you build links for your business, while the guest blog site stays relevant due to the article you've published.

Top Tips for Guest Blogging 👈
Only choose websites that are relevant to your niche.

Ensure the article isn't written as a soft sell for your business. This won't provide any value to the reader.

Your blog post needs to be written exceptionally well. You may want to bring some help onboard to get this right.
Through guest blogging, we helped software company SentryOne significantly increase its traffic, domain rating, and keywords ranking.
Take a look at the increase in their organic traffic:

Networking with influencers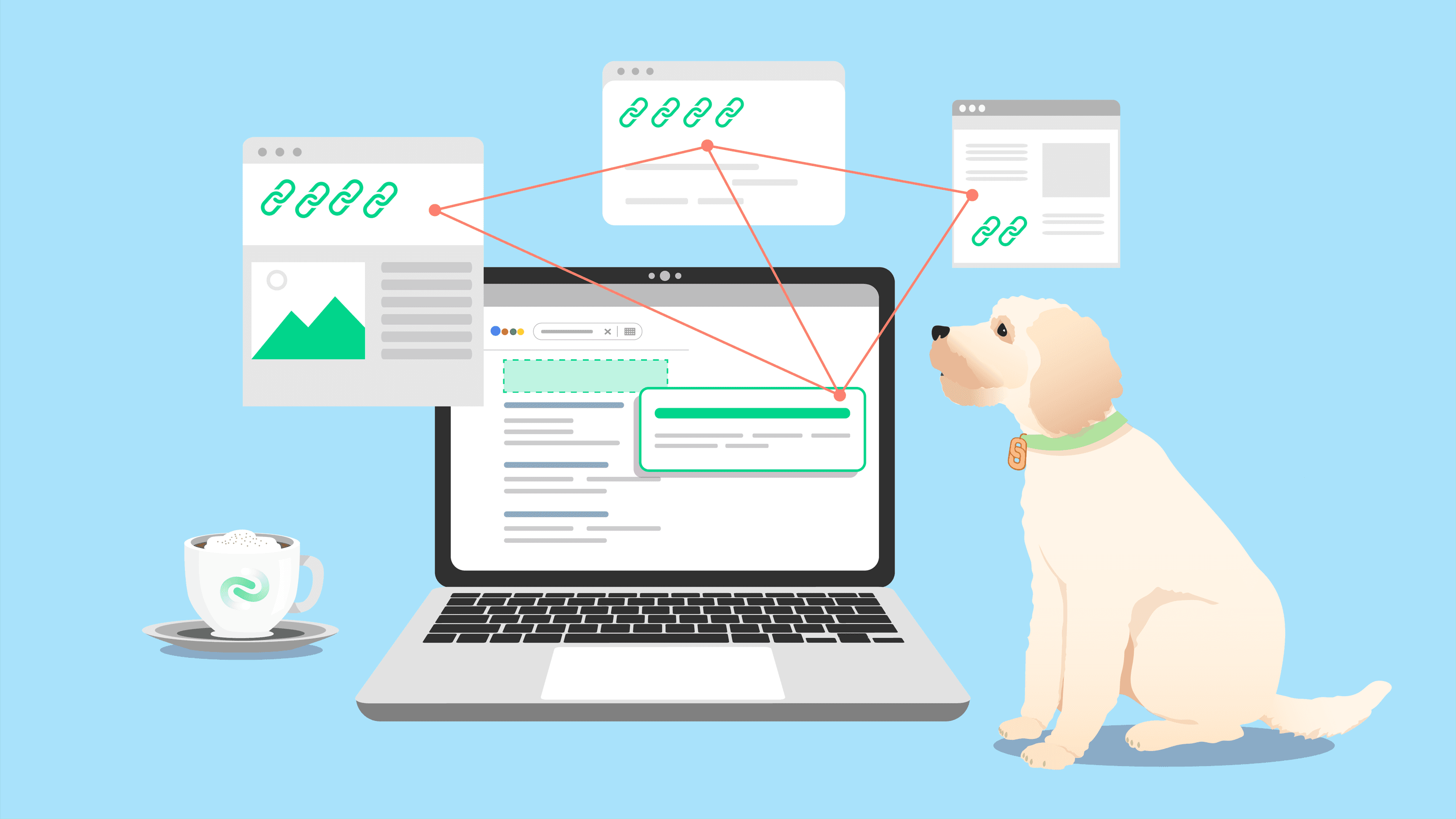 In the age of Instagram and TikTok, your brand can't afford not to build relationships with influencers that are relevant to your business.
Brands are building huge audiences by networking with relevant influencers. These influencers charge businesses to include their backlinks on their websites and social media accounts.
However, occasionally, you may find influencers who are willing to include your link on their website at no charge. This would usually happen in exchange for a perk that you may offer to them.
This could be a free product or service that you gift them or even some branded merchandise.
If you can network with influencers and provide them with something of value in exchange for a backlink, you have an opportunity to reach a massive audience.

High-quality press releases
Often, press releases, and other syndicated content are stuffed with keywords to the point where they no longer make sense.
Brands sometimes use press releases as a guise for including multiple backlinks to their website. Meaning that anyone who publishes the press release automatically has your link on their site.
However, if you're using press releases for the right purpose—which is to announce something important or newsworthy—and you steer away from keyword stuffing, this may be a successful link building technique.
A word of caution: abusing this technique is a quick way to encounter a Google Penalty. This is because the search engine can identify these links as unnatural, especially in spammy press releases.
The purpose of a good press release is to help writers, journalists, influencers, and readers to discover something new and important. Keeping your press release in line with these aspects should help you stay on Google's good side.
Wrapping up on Manual Link Building
Many argue that, with the advent of automated link building software, manual link building is no longer necessary.
Also, because these techniques are time-consuming, lots of link builders would rather take the automated route.
However, manual link building is critical to the long-term success of your website, and it's imperative to include it in your link building strategy.
We've helped hundreds of clients with their manual link building efforts, including building relationships through outreach and guest blogging.
If you'd like to work with a reputable link building agency that can do manual link building the right way, visit our website to get in touch. We'd love to chat.