An effective link-building campaign can drive organic traffic to your website, improve your backlink profile, and build your brand awareness and credibility.
When link building is done correctly, it can significantly improve your rankings on search engines like Google.
This sounds great, right? But the question is, how do you do it?
As a link-building agency, we're inclined to say: hire us to do it for you. But we also understand that you may want to delve into the world of building backlinks yourself.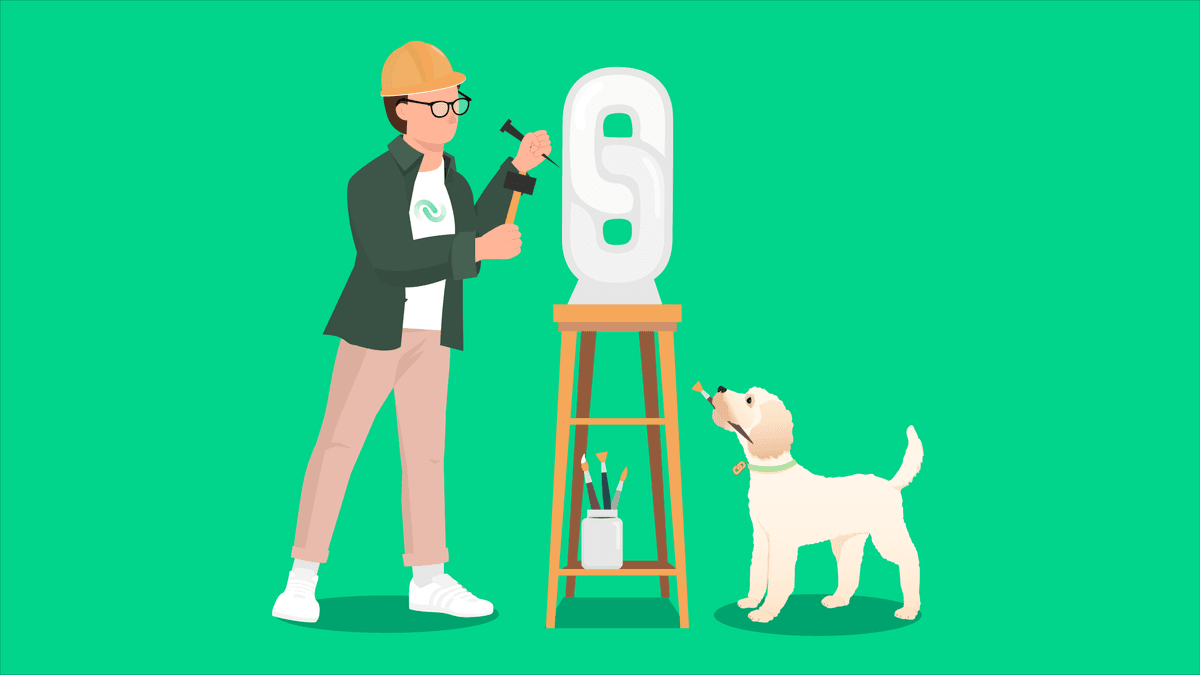 So we've put together the ultimate list of link-building courses to help you not only get the fundamentals under your belt but also to become a pro at building links yourself.
There's no denying that link building is hard to do, especially as search engine optimization (SEO) is becoming increasingly complex.
The best thing you can do to set yourself up for link-building success is to take a course to understand how to:
Develop and implement an effective link-building strategy fueled by expert insights.
Run a link-building campaign that drives tangible results.
Audit and analyze a website's backlink profile.
Identify opportunities to build high-quality backlinks.
The best part is that most link-building courses are available as online training, and they allow you to finish each module at your own pace.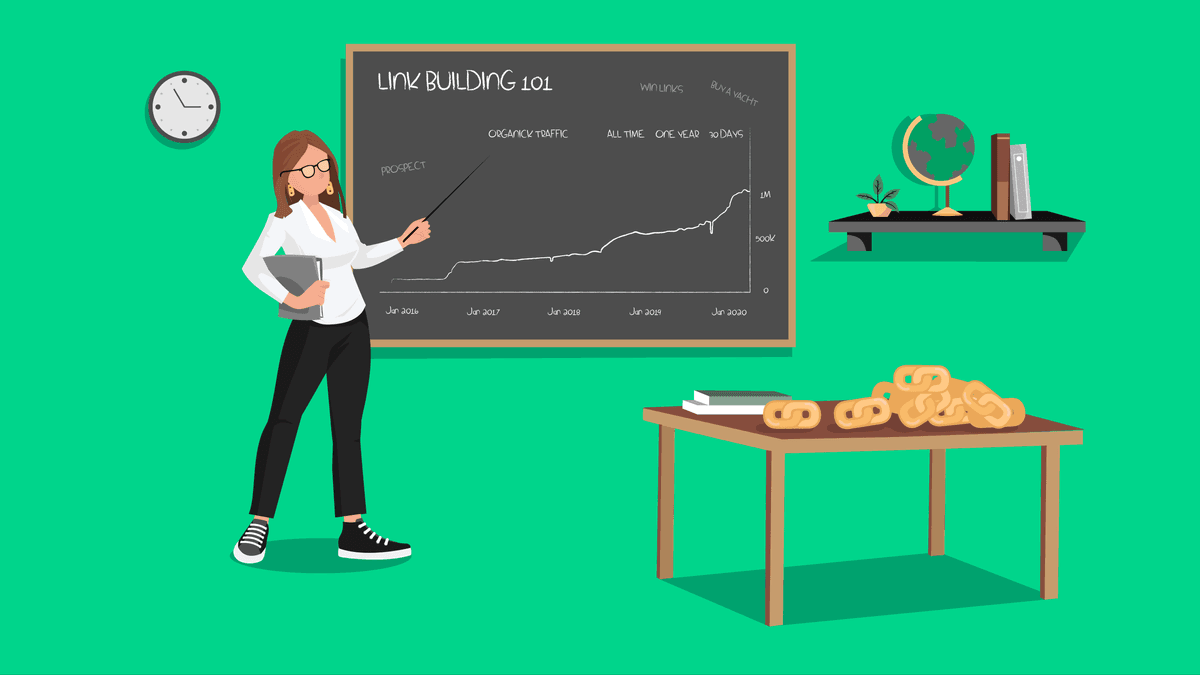 What Are Link Building Courses?

Link building is a tricky digital marketing activity, and getting it wrong can destroy your website.
For example, getting caught up in a link scheme could indicate to Google that you are manipulating the algorithm with spammy backlinks. This could result in a manual action—which we will explain soon—that could tank your rankings and traffic.
This is why taking a link-building course before you delve into doing it yourself is so important—it gives you a solid foundation so that you can get it right from the start.
A link-building course is usually online training that provides insight into how to build links yourself.
Broken up into various modules and sections, these courses are aimed at teaching you the best link-building tactics and techniques so that you can run your own successful campaigns.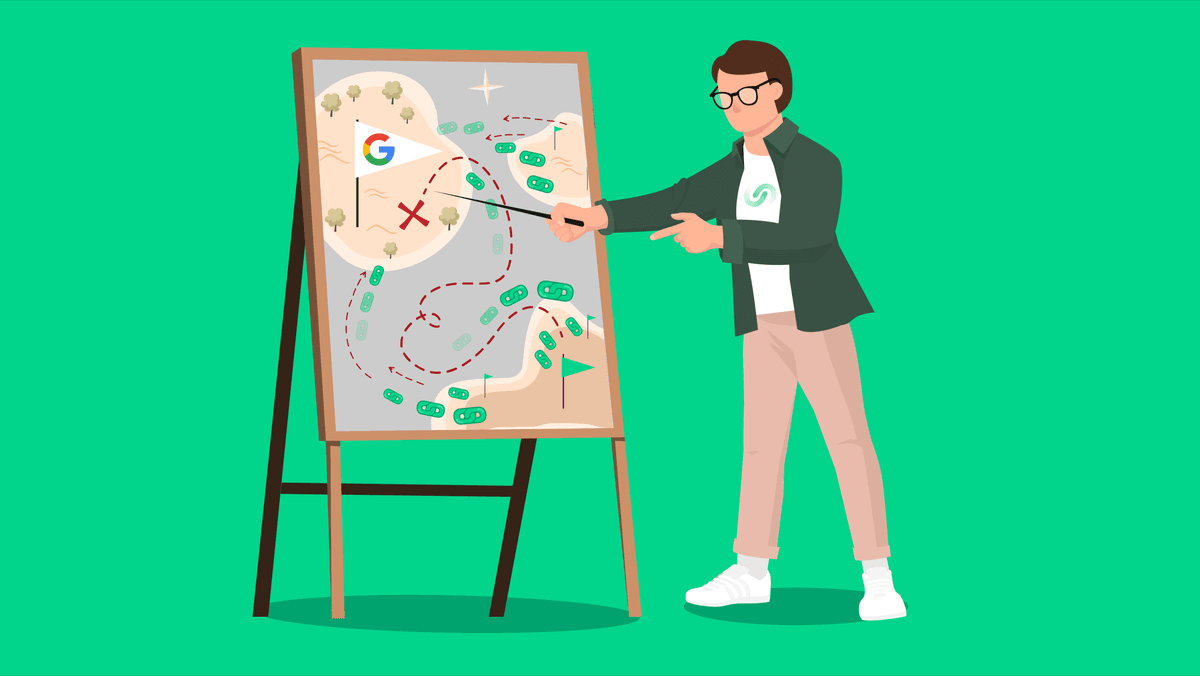 How do link-building courses work?

While there are free link-building courses available, the usual approach is to purchase the course.
Paid courses typically provide a certificate at the end of the training, which is invaluable if you want to become a link-building pro.
Once you've bought your course, you can get started right away.
Most of the time, there is no deadline for you to complete the course, meaning you can do it at your own pace.
However, some courses have an expiration date—usually six months—so you would need to complete all the modules by this point, or you will have to repurchase the course.
Sometimes, link-building courses are simply a series of video content to watch. In other cases, you may have to complete quizzes, or you'll be given projects to work on.

What do link-building courses usually include?
As you will soon learn, each link-building course approaches the topic differently.
However, the courses discussed in this article typically include these basics:
An introduction to link building and how it fits into an SEO strategy.
The different types of backlinks, such as dofollow and nofollow links, and their role in search engine optimization.
How to build high-quality backlinks.
How to find prospects and target websites for link-building opportunities.
What the best outreach strategies are.
How content marketing fits into link building and the importance of great content.
Tracking and analyzing the links that you're building.
The various link-building tools available for you to use and how they work.
The differences between black and white hat link building.
What should I expect?
Courses on learning platforms like Udemy or Skillshare are usually instructed by a topic expert who will be your trainer for the entire course.
Courses run by link-building tools such as Ahrefs and Semrush—more on this soon—are usually created by the brand with someone at the company conducting the course.
You should expect the course to be broken down into various sections or modules, each covering a specific aspect of link building.
Some courses are designed especially for those who already have existing knowledge about link building; others are aimed at those who are new to the game.
It's important to choose a course that suits your current skill level so that you don't get completely lost–or frustrated if you already know the basics–while taking the course.
We often find that free online courses don't always provide you with a certificate. Sometimes you have to pay for a certificate at the end of the course.
Paid courses, however, usually include a certificate which is great to add to your resume and LinkedIn profile.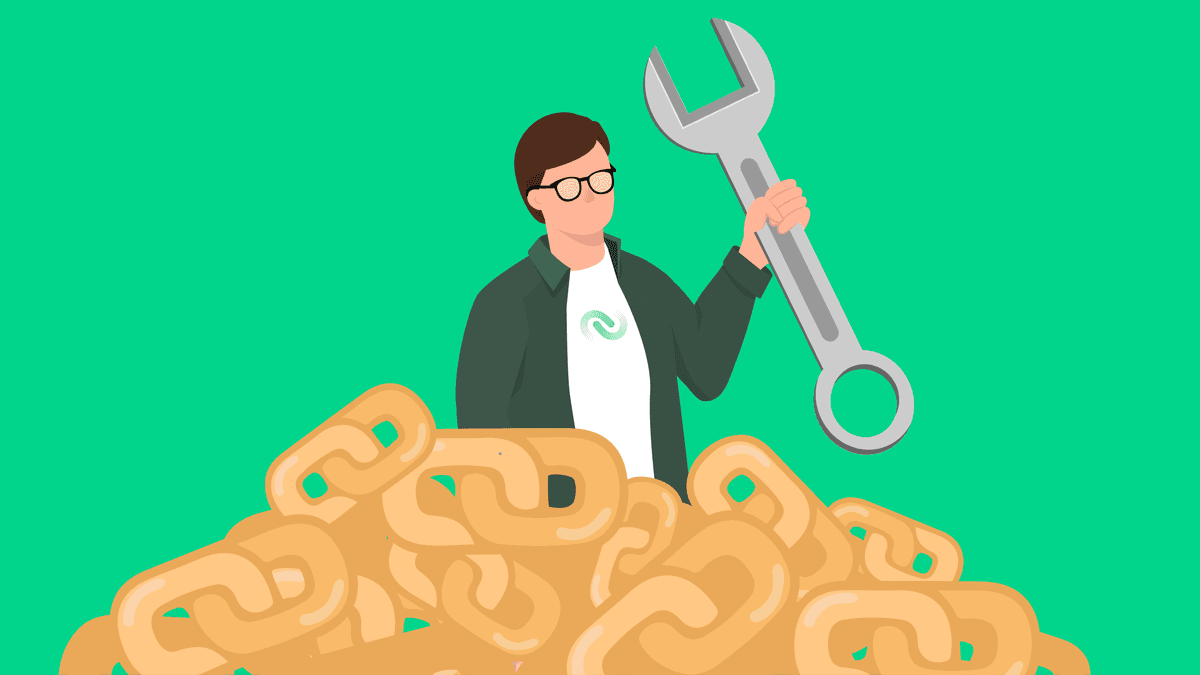 The Six Best Link-Building Courses for You to Choose From

As link-building experts ourselves, we have taken the time to investigate the best courses available online so that you don't have to waste your own time trying to search for the right course for you.
We've chosen courses we know are credible and led by authoritative instructors.
In this section, we'll break down each course so that you can decide which is best for you based on your skill level, how much time you can dedicate to learning, and the quality of the course content.
Let's dig into the six best link-building training courses!

1) The Blueprint
The link-building training offered by The Blueprint is built on the idea that there just aren't enough hours in a day for an SEO agency owner to take courses on link-building.
Instead, they promise to help you grasp link-building concepts quickly through actionable videos, comprehensive PDF guides, and plug-and-play templates.
➡️ Why is this course good?
Not only is the training highly regarded with loads of positive reviews, but its syllabus is thorough enough to give you all the skills you need without the course content becoming overwhelming.
The training is designed to fit into your busy day and prepare you to get started as soon as you've completed the course—especially as they provide ready-to-use templates.
By joining this course, you can access their unique link-building system for a year.
➡️ What does the course cover?
The course covers:
Different link types like guest blogging, sponsored posts, and broken links.
Campaign onboarding processes.
How to close pitches.
Link building project management.
Prospecting and outreach.
➡️ Who should sign up for this training?
The Blueprint website makes it clear that their training is aimed at those who work for an SEO agency, consultants, and even freelancers wanting to offer link-building services to their clients.
What we love about this course is that you can schedule a call with the company on its website to discover if the training is the right fit for you.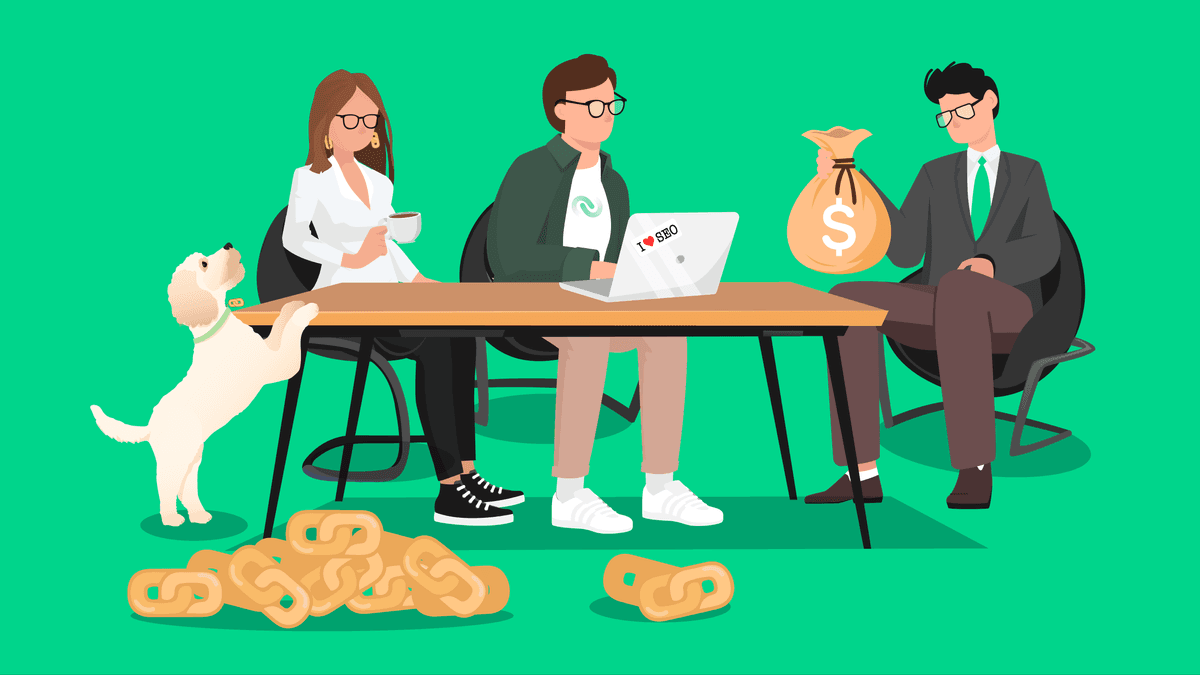 ➡️ What does it cost?
Before you pay for the course, you can schedule a demo to get a better understanding of what the training will look like.
The Blueprint currently charges $999 for their training.
2) Udemy: The Complete Link Building Course
Udemy is an online learning platform that provides thousands of courses on just about every topic imaginable.
Regarding link building specifically, they have about 30+ courses on the topic.
While we haven't tried all of them ourselves, one course we're happy to recommend is The Complete Link Building Course - Backlink Building 2023.

➡️ Why is this course good?
If you don't have much time but want to learn the basics, this course is a good place to start.
It includes two hours of on-demand video and downloadable resources, and you'll have lifetime access to the course—so you can do it at your own pace.
We also like this course because its instructor, Joshua George, owns a successful SEO agency where he puts all the methods he teaches in the course into practice.

➡️ What does the course cover?
We love this course because it covers some really important aspects of link building that other short Udemy courses leave out.
Joshua George has really done a great job of covering as much as possible in a short format.
The course includes:
Why backlinks are important for search engine optimization.
The ins and outs of anchor text.
How to determine which page on your website needs backlinks.
What high-quality backlinks look like.
Link building strategies like guest posting, skyscraper link building, and using content marketing to your advantage.
Tracking your link-building campaigns and your rankings.
How long it takes to see results.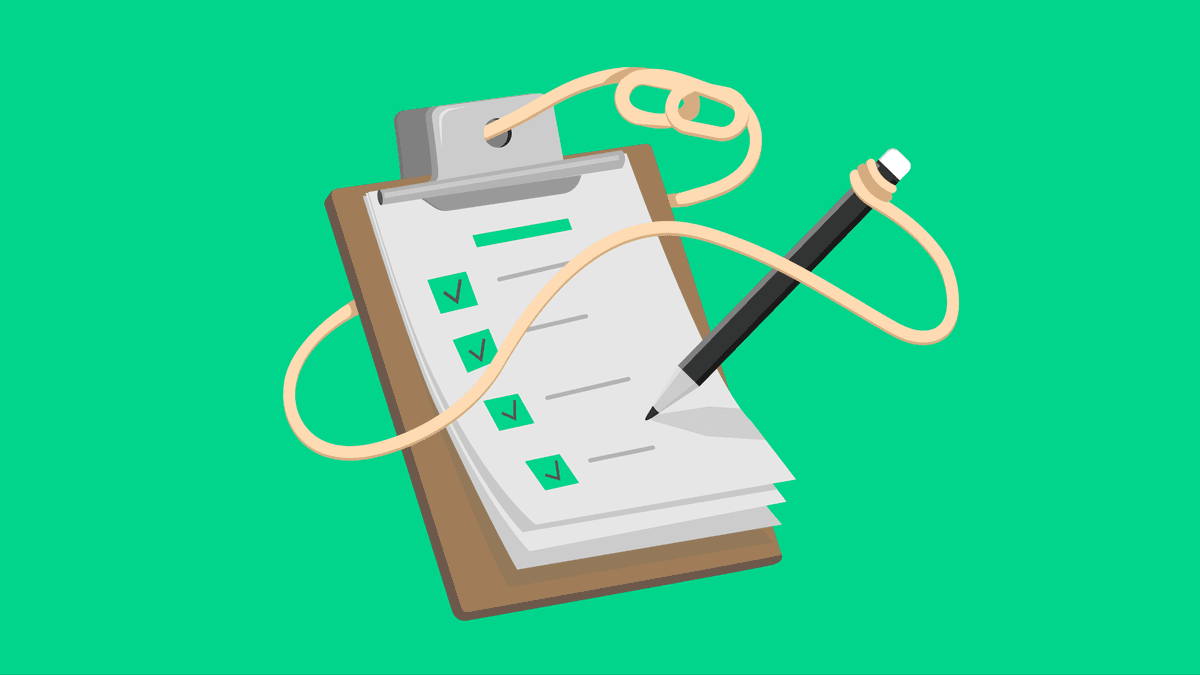 ➡️ Who should sign up for this training?
This course is a fantastic starting point for anyone who is new to link building.
Joshua George says you don't need any previous link-building knowledge or experience to take the course.
You might want to give this one a skip if you already understand the basics and need to learn more advanced link-building tactics.

➡️ What does it cost?
This course is often offered at a special price, so keep an eye on the Udemy app or website for course specials.
Currently, this course is available for anything between $13 and $500, depending on when you purchase it.

3) Ahrefs Academy
Who better to learn from than the team behind one of the biggest search engine optimization tools available today?
Ahrefs has a training academy where they offer various digital marketing courses on everything from writing the perfect blog post to advanced link building.
In this article, we will specifically discuss their Advanced Link Building Course.

➡️ Why is this course good?
Learning from the best in the field is a big plus.
The course teaches some interesting techniques that veer away from the traditional tactics most courses cover.
For example, the training explores how to find and target seed prospects, which is not something the average link-building course will cover.
So, if you're looking for a fresh perspective to level up your link-building game, this is the course for you.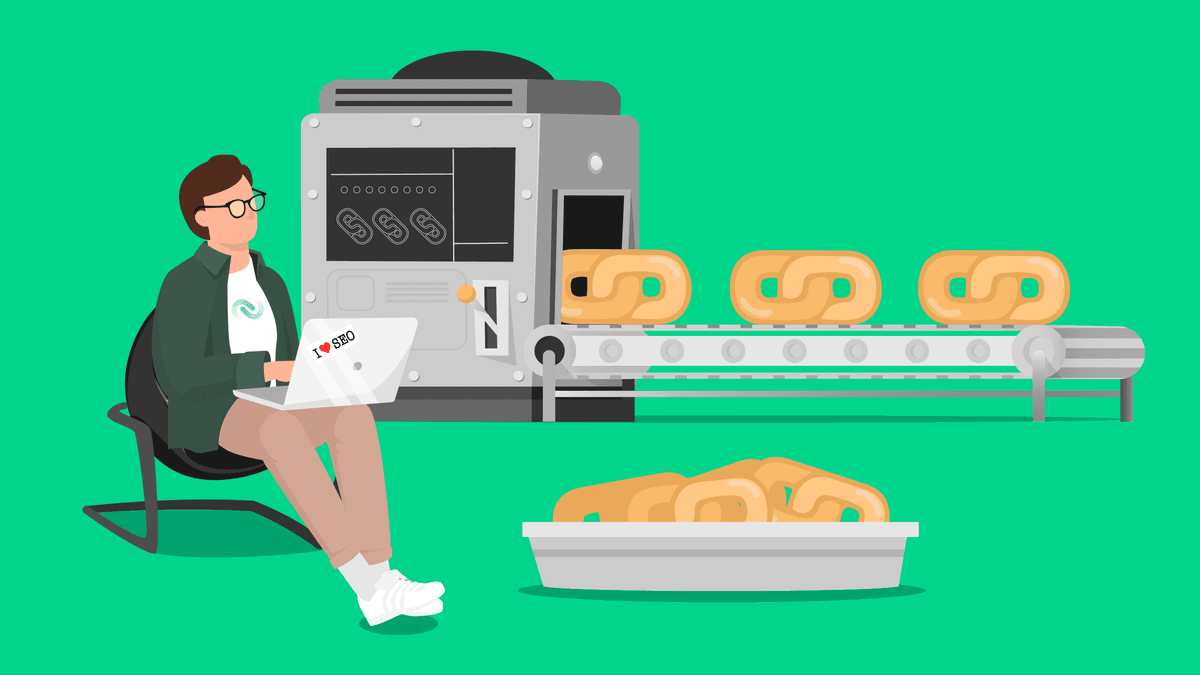 ➡️ What does the course cover?
This Ahrefs Academy course offers 14 lessons in just under two hours.
Each lesson covers some interesting approaches aimed at helping you scale your link-building efforts.
The course covers:
The role of content marketing in link building.
How to run a competitor analysis.
Finding seed prospects.
How to identify lookalike prospects.
Vetting link prospects.
Outreach approaches and templates.
➡️ Who should sign up for this training?
Unlike the Joshua George course, this training is aimed at people with foundational link-building knowledge.
The course content is designed for SEO managers and team leads as well as link builders.
➡️ What does it cost?
Perhaps the best part about this Ahrefs Academy course is that it is completely free for anyone to take.
And it's not one of those courses that are 'free as long as you provide your credit card details.'
You also don't have to sign up for anything before getting access to the course.

4) CXL: Link Building
CXL is a digital marketing education platform that promises that the top 1% of marketers will teach you what they know.
Among other courses like brand marketing and technical content marketing, they also have a great link-building course.
Led by the Products Marketing Manager at Hubspot, Irina Nica, the course is designed to help you boost rankings, traffic, and brand awareness through building links.
➡️ Why is this course good?
First off, CXL is a highly credible training provider that has provided education to companies like Amazon, Google, and Cisco to name a few.
We love that this course focuses heavily on high-quality backlinks rather than just what makes a decent backlink.
Additionally, the course offers some skills that others don't, like mastering Google Search Console and search engine optimization as a whole.

➡️ What does the course cover?
In this course, you will learn both the basics of link building as well as some evidence of what really works and what is a waste of time.
The course covers:
Setting link-building campaign goals.
Planning content and outreach strategies.
Advanced tactics to improve your backlink profile.
How to use existing content to improve your rankings.
Content marketing techniques that help you build high-quality backlinks.
➡️ Who should sign up for this training?
This course is designed for search engine optimization pros who want to expand their link-building knowledge.
It is also aimed at content marketers who aim to attract more backlinks and improve their SEO performance.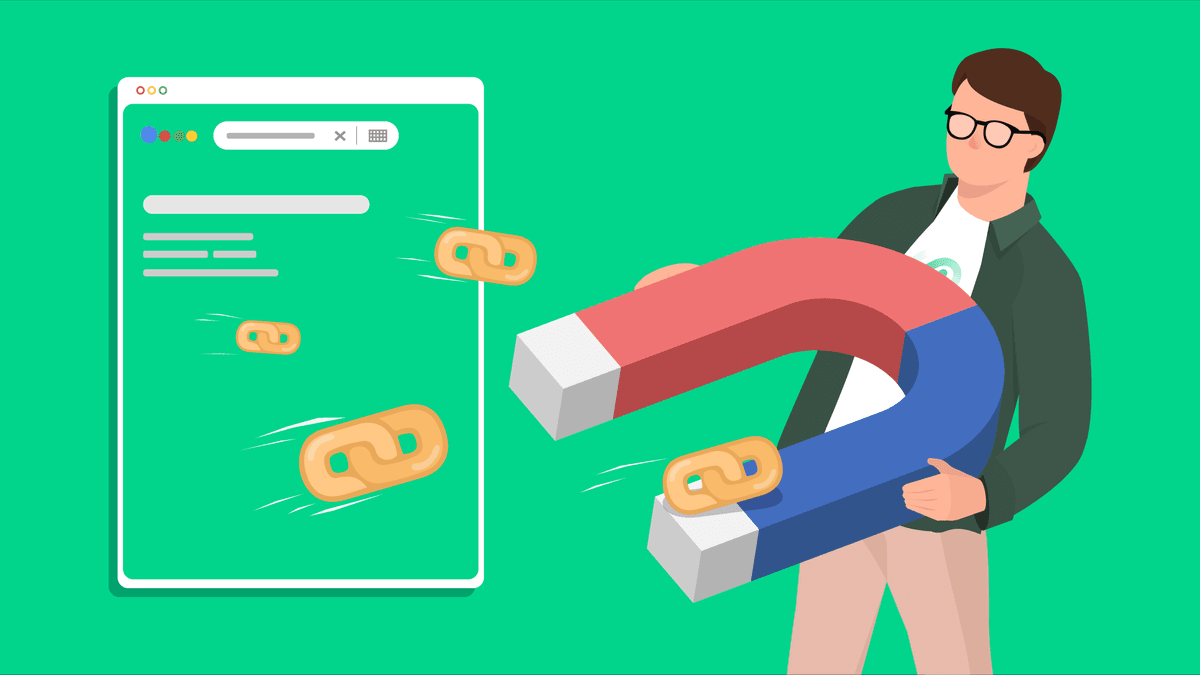 ➡️ What does it cost?
This course is on the pricier side, but CXL does offer a seven-day free trial for only $1, which you can cancel at any time.
But to take this course, you first need to pay to join CXL, so you won't just be paying for the individual course.
A personal plan that gives you access to all their courses costs $693 annually or $144 per month.
You can also pay for access for your teams. A team of five people would pay $3364 annually or $646 monthly.

5) Semrush Academy: Backlink Management
Much like Ahrefs, Semrush is also one of the most popular—and effective—search engine optimization tools available for link building.
Semrush runs an academy offering digital marketing courses covering everything from content marketing to market research.
They also offer a fantastic course called Backlink Management Course with Greg Gifford.
➡️ Why is this course good?
The course instructor, Greg Gifford, has been doing search engine optimization for over 16 years.
In our opinion, this makes him an authority in the industry and certainly, someone we'd want to learn from.
What makes this course stand out from the rest is the fact that it covers what to do if you get link building wrong—which can often result in a manual penalty from Google.
👉 Check out our guide to learn more about Google penalties.
The penalty recovery lesson covers how you can stay in Google's good books and avoid a penalty. However, what we love is that it also covers what to do if you do get penalized.

➡️ What does the course cover?
This is quite a quick overview of link-building management; you can do the course in about an hour.
The course modules cover:
The basics of backlink management.
Types of links.
How to do link research.
How to do a competitor analysis.
Recovering from a Google manual action.
Several link-building strategies.
How to run a successful link-building campaign.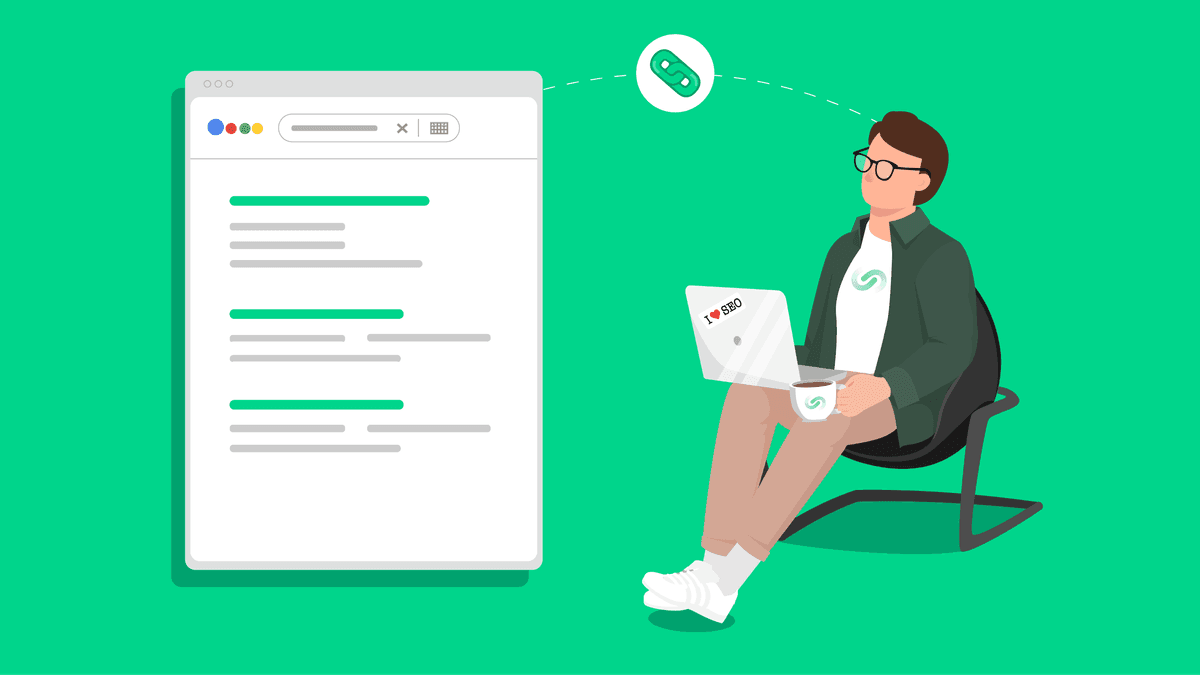 ➡️ Who should sign up for this training?
This course is a great refresher if link building is not new to you.
It is also a good place for novices to start learning about link building.

➡️ What does it cost?
Like Ahrefs, the Semrush Academy courses don't cost you anything to enroll.
You only have to provide an email address and password to get into Semrush and start the training.

6) Hubspot Academy: SEO Certification Course
A popular marketing CRM tool called Hubspot also has an academy that offers certifications in various digital marketing vertices.
Side note: The academy is also a great place to start if you need to grasp how to use Hubspot in your business quickly.
You can use the search tool on the academy website to find any course you'd like to take.
The course we're focusing on is their SEO Certification Course.
It's worth noting that this course covers just about everything relating to search engine optimization. However, they have an excellent lesson in the course on link building.
You can take the entire course, or you can simply take the lesson on link building.
➡️ Why is this course good?
This is a great course if you'd like to understand the broader picture of search engine optimization before connecting the dots between SEO and link building.
We also like that this a relatively short course—it's just under four hours of training—yet it provides valuable information for anyone wanting to broaden their search engine optimization skills.
What stands out to us the most about this course is that it covers how important it is to build relationships with journalists, website owners, and brands to pull off a successful link-building campaign.

➡️ What does the course cover?
As mentioned earlier, this course covers all things SEO. But it does have a great section on link building.
The link-building lesson covers:
Why link-building is important for SEO.
How to calculate the number of links your web page needs to rank on page one of search engines.
Building meaningful relationships with website owners and brands.
Implementing key link-building strategies.
Responding to press request alerts.
Getting backlinks from media sites.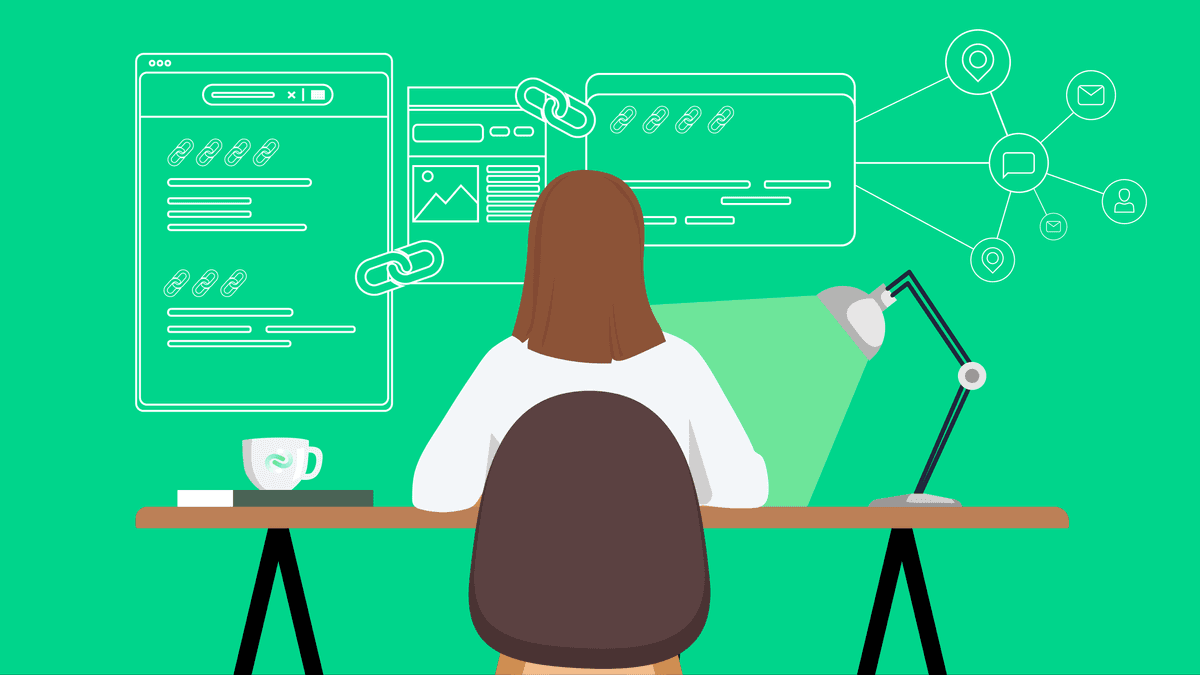 ➡️ Who should sign up for this training?
Hubspot mentions that the course is for marketers, content creators, and anyone wanting to improve their SEO abilities.
It's also a great course if you'd like to learn more about working with reporters and the media to gain backlinks to your website.
If you're looking for a course that deals with SEO as a whole, as well as link building, this is the one for you.
➡️ What does it cost?
It's completely free!
All you have to do is sign up for a Hubspot account, which means entering your name and email address (you can also log in with Google), and you are all set to start the course.
Creating a Hubspot Academy account also means you can access all their courses for life whenever you like.

What to Look for in a Good Link Building Course?
There are several things you need to consider before choosing a course on link building to improve your knowledge and skill set.
You likely don't have the time and money to take all the courses we've listed—and it's not necessary to do so either.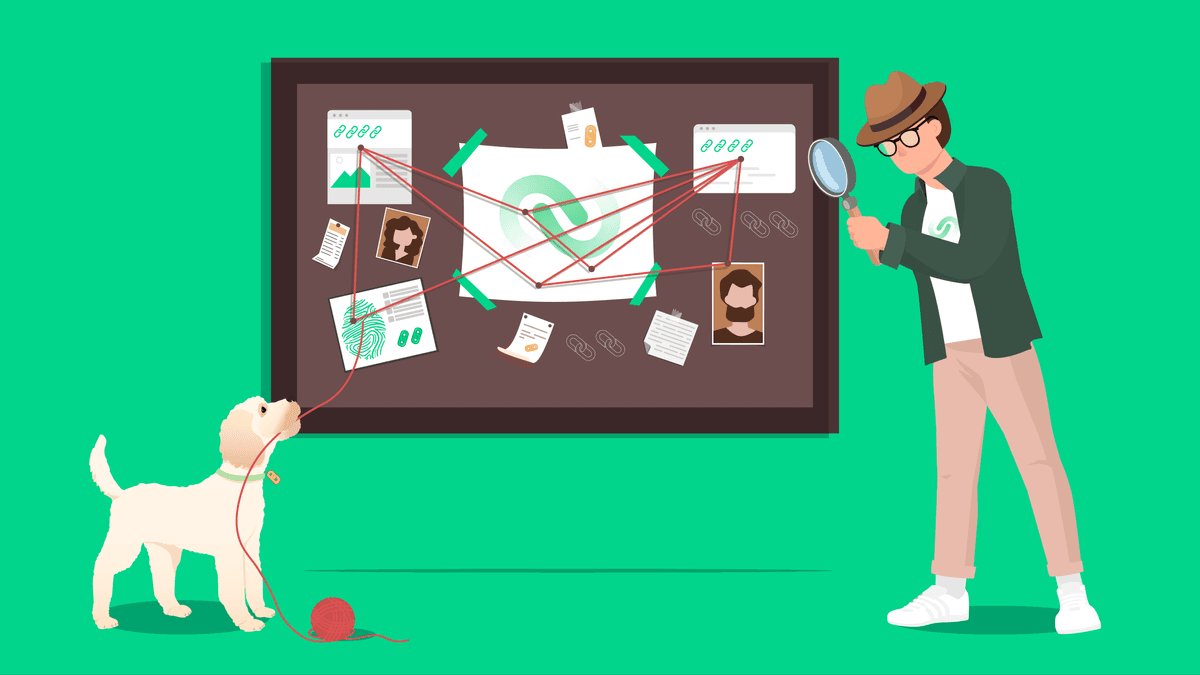 Here is how to choose the right link-building training for you:

💸 Price
Free courses are great, and they're often good quality even though you don't have to pay to take them.
However, the courses that will give you a credible qualification and a more well-rounded view of how link building fits into SEO are worth paying for.
It's also worth investing in a course if paying means getting a certificate to prove you took and passed the course.
Of course, free training is great if you don't have the budget for additional qualifications right now. But if you have the money, we recommend choosing a paid course with a certificate.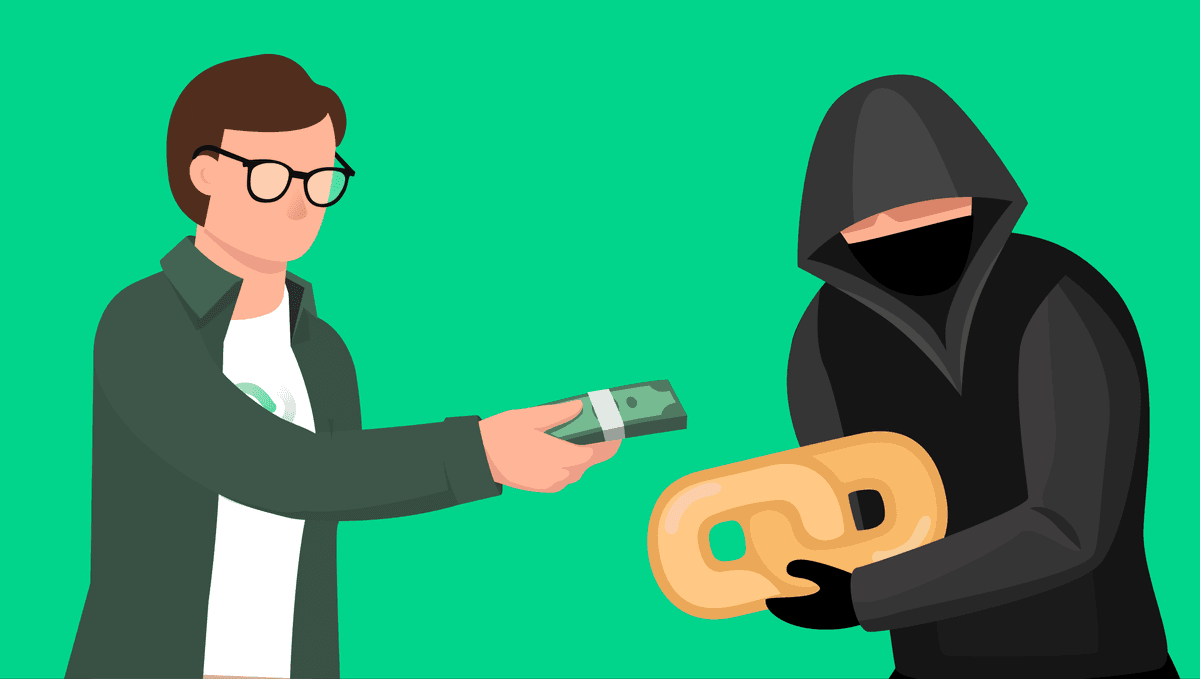 ⏳ Length
The next thing to consider is how much time the course you choose will take out of your day.
A longer course doesn't necessarily mean better quality. However, if you want to learn more than just the basics, you may need to commit to spending a chunk of time completing the course.
However, shorter courses are great because they fit well into a busy schedule, and you can access and listen to lessons anywhere, like on your daily commute, for example.
You need to consider how much time you have to do a course. Otherwise, you'll pay for it and never do it.

💻 Delivery
You should also think about what format you need the course to be in to fit it into your schedule seamlessly.
If a course is mostly reading resources and articles, you will have to set aside time to focus on going through these.
However, if the course is a series of videos that you can watch anytime, it's more likely that you will complete it versus having to do quizzes and pass exams to get your qualification.

🔗 High-quality backlinks
You need to look for a course that teaches you how to build high-quality backlinks.
Learning about various link-building strategies is great, but if you don't know how to build high-quality links, your efforts won't amount to much.
You need a course that will teach you how to identify high-quality sites that result in quality links to achieve the results you deserve.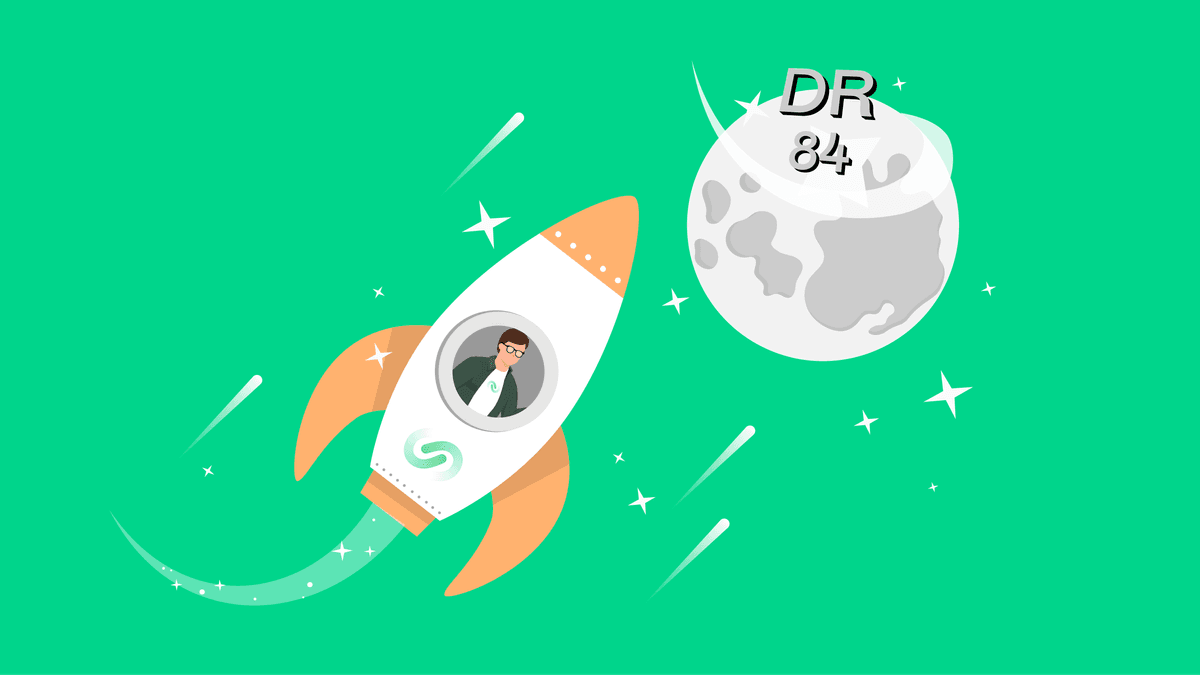 ✍️ Tests and quizzes
We believe if there are quizzes built into a course that tests your knowledge, it's worthwhile signing up.
Why? Because testing your knowledge is the best way to unpack and analyze what you have learned and help your brain retain it.

📜 Your certificate
After completing your link building course, you want to have something to show for it, like a certificate of completion.
We suggest you choose courses that provide certificates once you have completed the training.
It's not only great to share your certificate on your LinkedIn profile, but it also boosts your credibility in the link-building space.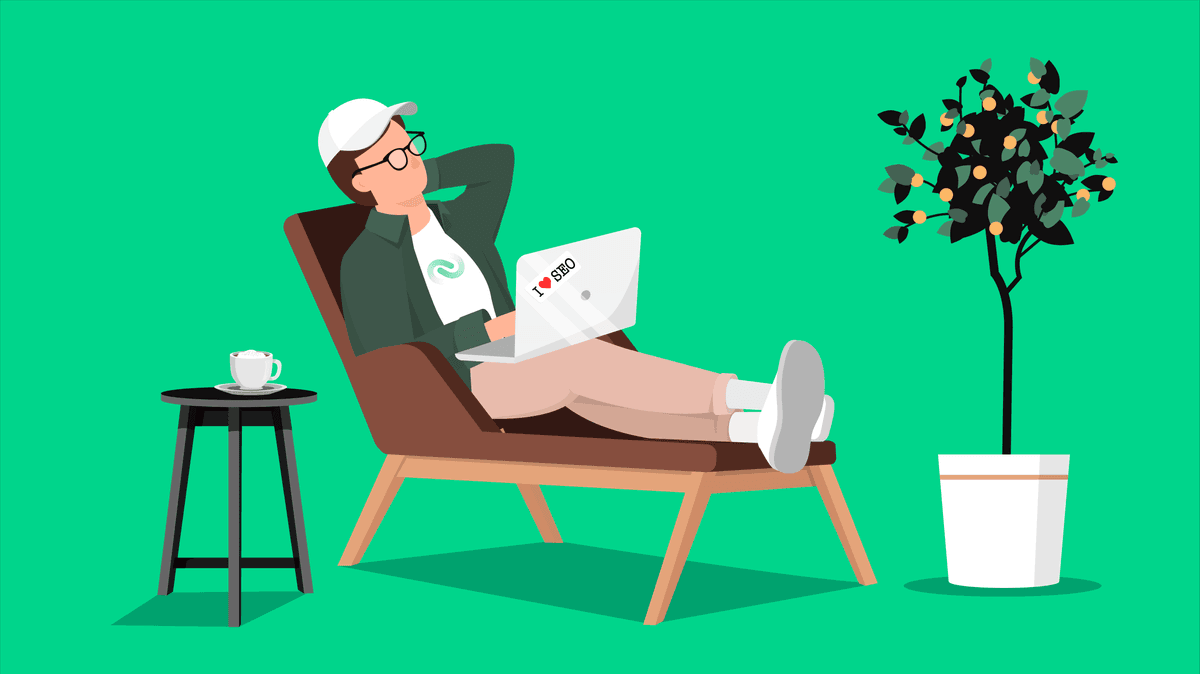 Wrapping up on Link-Building Courses
Whether you need to brush up on your existing link-building knowledge or you are completely new to the SEO world, taking a link-building course is a great way to set yourself up for success.
It's important to stay ahead of the curve with the latest knowledge and skills to thrive in your digital marketing career and have the certifications to prove you know what you're doing.
Any of the courses listed above are a great place to start. Choose the right one for your budget, schedule, and skill level, and you're on the right path.
Keep an eye on our Link Building Blog for more insights and tips on the best ways to educate yourself on all things link building.
Learn continually - there's always "one more thing" to learn!
Steve Jobs
co-founder of Apple