Link building outreach is broken. Website owners' inboxes are full of poorly targeted, impersonal mass emails from people begging for links.
In 2023, this strategy doesn't work.
What type of website owner will respond to a link building request like the one below?
No legitimate one.
If you're lucky enough to get a response, it'll be from a poor-quality site that is happy to sell links to anyone, not the website you want to be associated with.
This is a big problem because outreach is the only way to get the contacts you need to generate links.
But there is a solution. You must double down on quality and ensure your emails are highly targeted. This helps them stand out from the influx of spam cluttering most people's inboxes.
And we should know. As a leading link building agency, we build thousands of client links yearly. Many of them are on high-quality websites like:

Hubspot

Leadpages

Monday.com

And more
In this article, we'll share the strategies we use.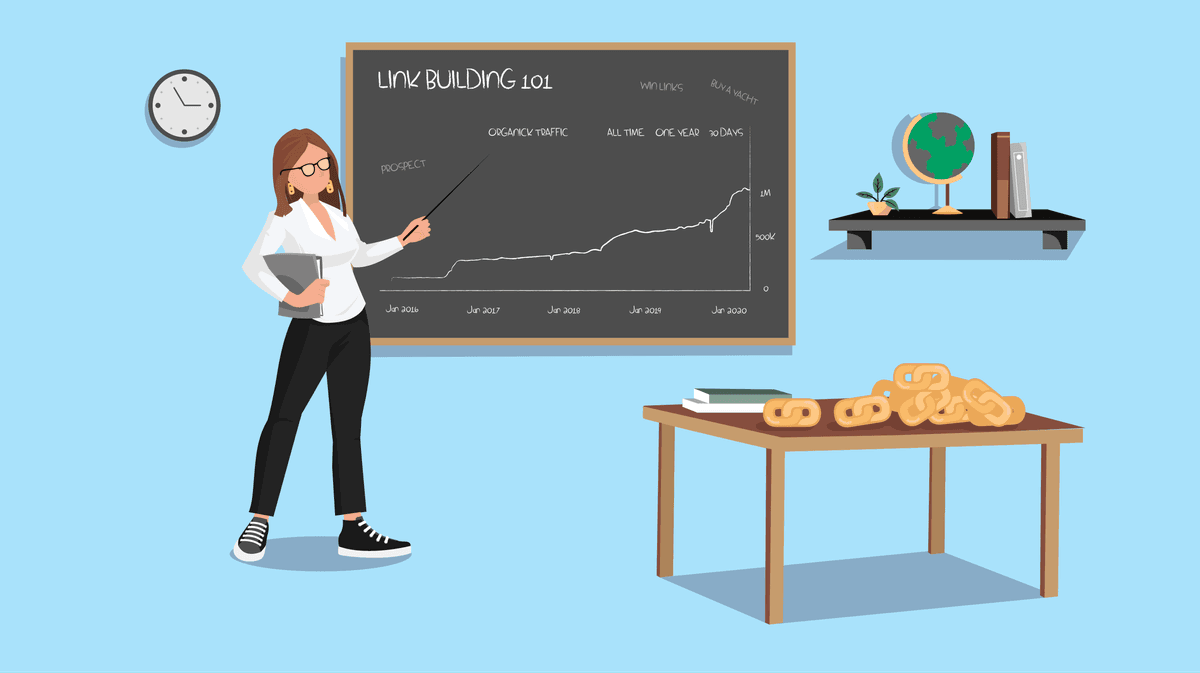 What Is Link Building Outreach?
When we talk about link building outreach, we mean the process of contacting website owners, writers, content marketers, or editors about the possibility of getting links on their websites.
Typically, this occurs by email, although it can happen on LinkedIn, Twitter, and even in private communities.
Outreach is used for almost all link building strategies, including:

Linkable assets

Broken link building
Link building outreach is all about building relationships with the type of people who could give you a link.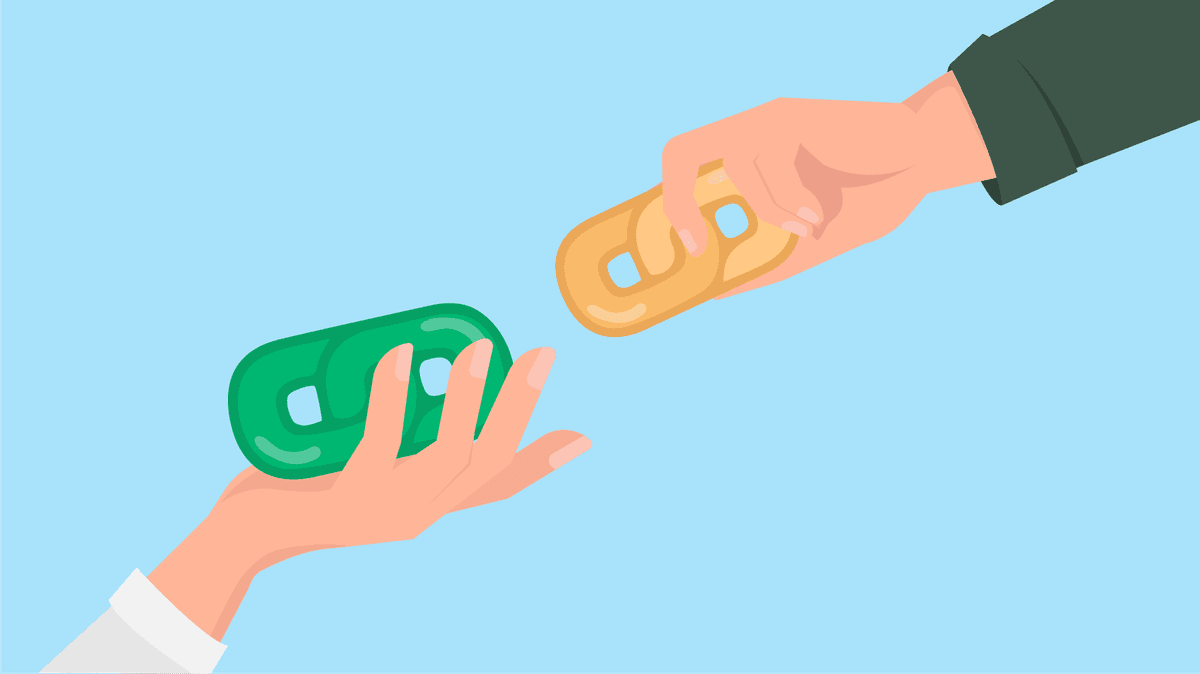 This is why the mass outreach spam mentioned in our introduction doesn't work: these emails are ineffective for building relationships. They're more likely to make people want to avoid working with you than they are to nurture a connection.
A typical link outreach process involves three steps:

Discovering outreach targets

Initiating contact

Negotiating for the link
The following section will go through each of these steps in more detail.

Before You Start: Check Your Content 📝
Content is the backbone of effective link building outreach. You'll find it much harder to convince people to link to you if the content or website you are promoting isn't extremely high quality. If you're worried about content quality, focus on getting this up to scratch before starting an outreach campaign.
Our Proven Link Building Outreach Strategy in Three Steps
In this next section, we'll review the outreach strategy we use at LinkBuilder. These are the broad principles you can use for all kinds of link building outreach.
You will have to tweak them slightly depending on the type of link building you use.
For example, placing guest posts on authoritative sites requires a different approach to asking to replace broken links.

Tools to Simplify Link Building Outreach
You don't need any tools to start a link building outreach campaign. But they can be a big help if you run a large campaign.
We use the following software:
Ahrefs: We use Ahrefs to find websites that are good outreach targets.
Pitchbox: We use Pitchbox to streamline the outreach process and create personalized emails from templates.
Hunter.io: We use Hunter.io to find our outreach targets' email addresses.
Read more about our favorite link building tools in this article.
Step One: Discovering Outreach Targets
The first step in any link building campaign is discovering outreach targets.
This has two parts:

Finding relevant websites

Finding the right people on these websites
The right websites are typically those that publish content relevant to your niche.
They shouldn't be direct competitors, as websites that compete for the exact keywords you are unlikely to want to help you out.
Likewise, there are a few reasons for completely unrelated businesses to link to your site. You'll probably be wasting your time if you target these sites.
Instead, look for websites that are indirectly related. For example, a golf website could target health and fitness blogs, lifestyle magazines, or travel publications.
When choosing sites, you can also look for evidence that it is receptive to link building. This could include recently published guest posts or links to your competitors.

🚩 Be Sure to Avoid Spam 🚩
There are many spammy websites out there and you should avoid these sites at all costs. At best search engines will ignore links on these sites, making your efforts a waste of time, and at worst you'll end up with a manual penalty that will destroy your search rankings.
Find out how to avoid spammy websites here.
There are several strategies you can use to find good outreach targets.
Some of our Favorites Include:
Competitor Research
Competitor backlinks research is when you look at one of your competitor's web pages to see which sites they have links from.
It's an effective strategy because if a site links to your competitor, there is a chance that they will link to you too.
It's easy to discover which websites link to your competitors; just put their URL into Ahrefs and then head to the "Backlinks" section.
Here you'll see all the backlinks a website has. Filtering the list by only showing links from the last 30 days will show the site's most recent acquisitions.
Link Intersect
You can make competitor research even more effective by searching for websites that link to multiple competitors but not your own.
Linking to multiple competing sites is a sign that a website may be open to linking to yours.
Many SEO tools offer this feature. In Ahrefs, it is called link intersect, and you can find it in the "More" menu in the top bar.
Just add your competitors and your own website to the relevant sections.
Clicking "Show link opportunities" will provide a list of websites that link to your competitors but not your site. These are all potential outreach targets.
View Websites in a Niche
Another easy way to find outreach targets is to gather a list of websites in a niche.
You could do this by manually searching on Google and making a list of all the websites that publish content.
But an easier method is to use the competing domains feature on an SEO tool. This will highlight all the websites that rank for similar keywords to your target site.
How It Works in Practice
Imagine you run a golf website and have a great piece of content about the best golf workouts that you want to pitch to health and fitness sites.
All you have to do is search for health and fitness sites in Ahrefs and then click on "competing domains."
Here you'll see the main domains it shares keywords with.
Tips for Finding Guest Post Opportunities
The above strategies are general tips for finding websites that you could outreach to. If you want to find guest blog post opportunities, there are two further strategies you can use.
The first is to find websites that are open to guest writers by searching on Google for the keywords "[your industry] write for us" or "[your industry] guest post."
This will highlight all the websites in your chosen industry that are proactively seeking guest posts. You can even use our Google scraper tool to generate a list of up to 100 websites.
The second option is to search for the name of your competitors plus the phrase "guest post." This will show you all the places these websites have published guest posts on.
You can find out more about these strategies in our guide to competitor backlinks.
Step 1: Find the Right People on These Websites
Once you have your list of websites, you need to find the right people to send your emails to.
If you have an extensive list of websites, you can use the email outreach tool of Pitchbox to find email addresses for multiple sites quickly.
All you have to do is upload a CSV file with website URLs, and Pitchbox will show a list of email addresses. You can also search directly for sites using the Pitchbox domain search tool.
Whichever method you choose, it's much easier than manually searching websites for an email address.
Just be sure to choose the correct address. We like using email addresses with real usernames rather than generic ones like "admin" or "info."
If you're unsure which email to use, you can always Google the address or the name to ensure it is correct.
Large sites often have multiple people you can email. Choosing the right person can be the difference between getting ignored and getting a link.

We aim for people with roles like:
Content manager or head of content

Editor

Blog manager

Founder

Head of Marketing
The aim is to choose the person most likely to be in control of creating content.
Emailing the founder or head of marketing is okay at smaller websites and blogs where this person is likely to still work on content.
On more significant sites with a separate content team, messaging the content manager or head of content is more suitable.
If you're struggling to find the right person with Pitchbox, head to LinkedIn and search for people at your chosen company with the relevant role.
You can then either contact them directly on LinkedIn or use Hunter.io to find their email address.
Step 2: Initiating Contact
Once you have your list of email addresses, you need to initiate contact.
There are two ways you can do so:

Templated emails: Use templated (but personalized) email outreach for smaller blogs and websites. This allows you to contact a large number of sites at speed.

Direct emails: Send direct and personalized emails to larger, more authoritative websites. These websites are unlikely to respond to templated emails, and the potential for earning an authoritative link makes it worth the extra time outreach takes.
Here's Our Templated Email Strategy
Templated emails are those sent out to multiple sites at once.
When done wrong, this type of outreach can appear spammy and is unlikely to work. But you can also do it in a semi-targeted way that is more likely to generate a positive response.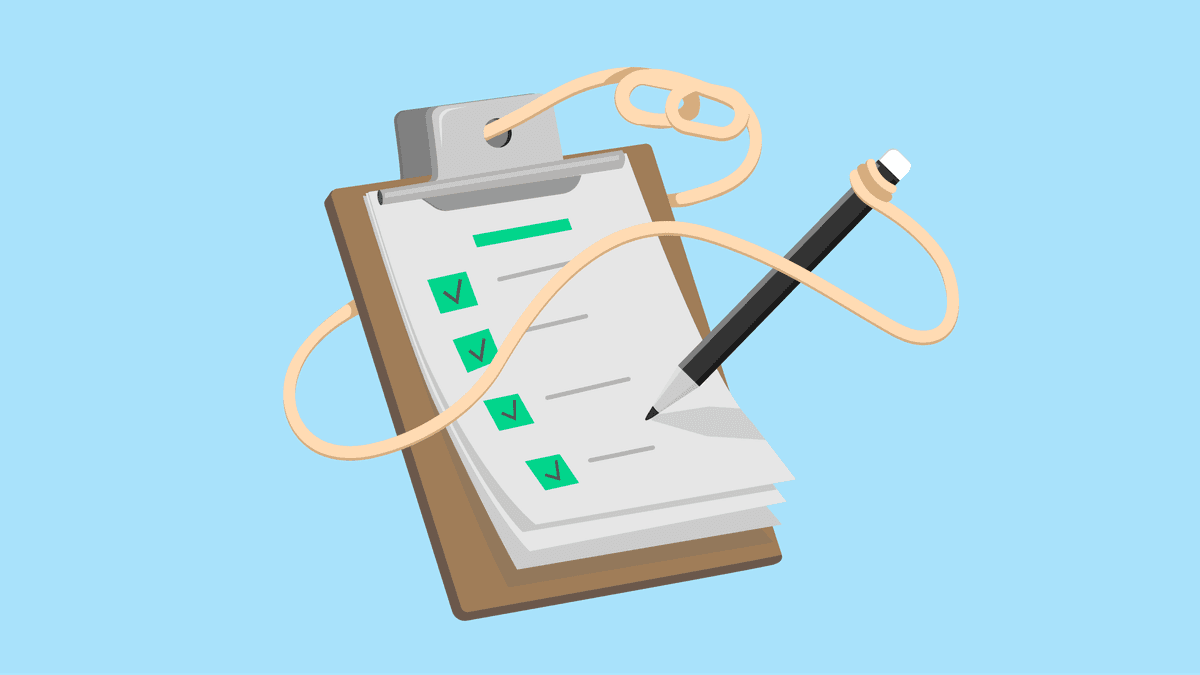 1) Create Email Segments
The first step is to be selective about who you email. This ensures that your message is as relevant as possible to the recipient.
If your outreach list consists of a large number of websites in various niches, you should break this down into segments to make the email as relevant as possible.
For example, a supplement company looking to generate backlinks may have a list of websites that includes both those focused on diet and nutrition and those focused on exercise.
Splitting this list into two segments would allow the company to be more specific with its emails.
The more you can segment the list, the more relevant the email is likely to be.
The company in the above example could further split the exercise segment into the type of exercise they focus on—for example, weight training, running, or CrossFit.
The key is to get a balance between targeting and time-saving.
2) Create Email Templates
Tools like Pitchbox allow you to create email templates with personalized elements like names or website URLs for each website. This helps you add a personal touch.
When writing emails, you need to be as specific as possible. This is hard when you message multiple websites at once, but there are some things you can do.

We try to include the following points in each email:
Use the target's name and website. This can be added automatically to each email.

Introduce yourself, so the recipient knows they are talking to a real person.

Be clear about why you are emailing. This could be asking for a guest post, introducing the content you want them to link or to, or asking for a paid link.

Add social proof related to your request. This could be other sites that have published guest posts or sites that have linked to your content.

Use different templates for each segment or offer. Your email for guest post requests on nutrition websites will differ significantly from your email for link insertions on bodybuilding websites.

Explain what's in it for the recipient. You could offer to share the post on social media, provide a link to their site on another website, write a high-quality guest post, or even offer cash.
Include a professional email signature. Again, this lets the recipient know the email is from a real person.
As you send out more and more emails, you'll get a better idea of what works and what doesn't.
Save your most effective templates so you can use them in future link building campaigns. At LinkBuilder, we have templates that work for almost any scenario.
3) Schedule the Email
The next step is to schedule the email. Pitchbox contains plenty of features that make this easy.
First, you need to choose a day and time. We typically send outreach emails on weekday mornings EDT, so businesses in the U.S. receive them at the start of the workday.
Adjust your schedule accordingly if you're contracting websites in other time zones.
If you have an extensive outreach list, you can choose to spread your emails throughout the week. We typically send a maximum of 20 emails in a day.
Before you click "schedule," always send a test email to yourself. This lets you confirm that the email is correctly formatted and that all personalized elements work. This is important because poorly formatted emails are a tell-tale sign of mass outreach.
You can finalize the email schedule if everything looks good in the preview.
How to Effectively Outreach to Authoritative Websites
We tend to write out each email when contacting authoritative websites representing big linking opportunities.
While writing out each email is time-consuming, the prospect of a powerful link makes the process worth it.
Follow Submission Guidelines Where Available

Many high-domain authority websites have specific instructions about how to apply to write a guest post.
For example, HubSpot has four blogs, each with its requirements. If you fail to adhere to these guidelines, you have almost zero chance of your guest post application being accepted.
You can find out whether a website has specific guidelines by searching for the name of the site and then keywords like "Write for us," "Article submission," "Blogging guidelines," or "Guest post."
These instructions usually contain information about what to include in your pitch and to whom to send the message. Make sure you follow the steps as written.
What If There Are No Guidelines?
If the website doesn't have existing guidelines, that doesn't mean it won't accept guest posts.
Head to the website's blog and look at the post authors. If any of them are guest authors, it's a good sign that they accept submissions.

Here are some strategies we use when contacting websites without specific guest posting guidelines:
1) Include an Interesting Guest Post Pitch
You must create a pitch for a blog post that fits their existing content and will likely interest their audience.
These types of websites are unlikely to accept generic listicles or rehashed content. Instead, think about articles that use your specific expertise. It needs to be something that no one else can write.
For example, one of our clients at LinkBuilder is a real estate CRM. We successfully generated high-quality guest posts by pitching article ideas that used the client's real estate expertise. Check out our case study for further details.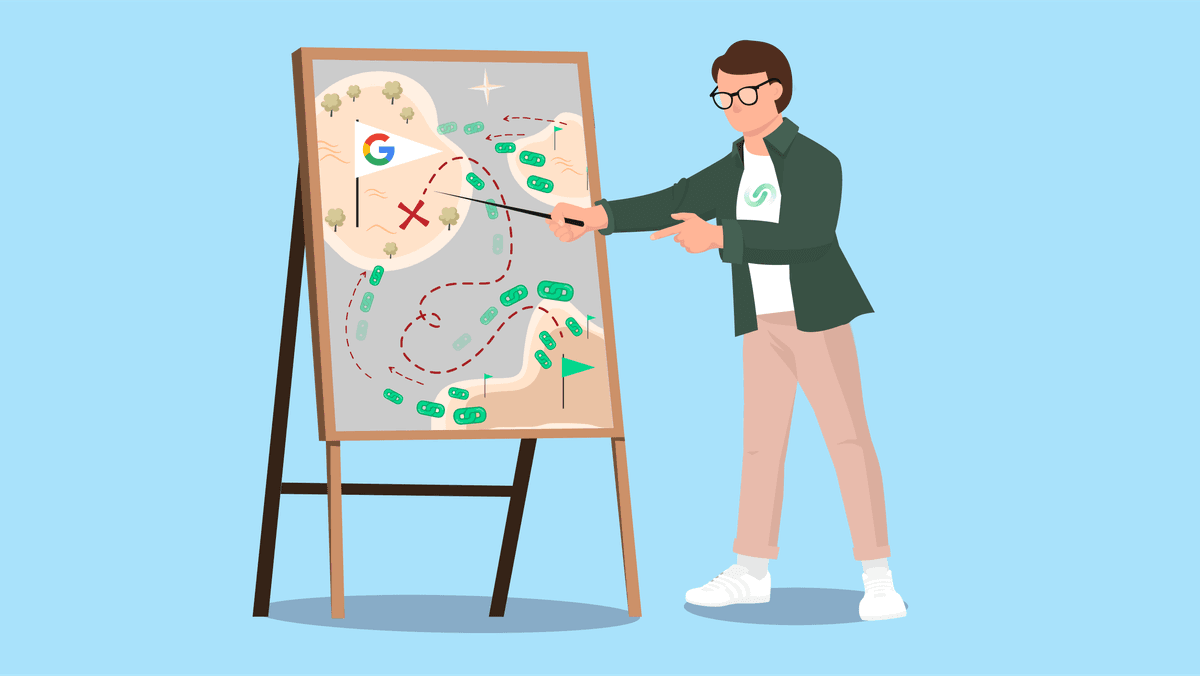 2) Include Published Articles
You need to show that you can produce high-quality content. Do this by including links to other content that you have published.
Ideally, they will be published on other websites, as this will add an element of social proof to your request.
If you haven't published on third-party websites, including links to your site's best blog posts.
3) Make It Personal
Make sure to address the person you are emailing by name. Consider mentioning something about their website or businesses that you like.
By doing this, you highlight that the message is specifically for them and not part of a mass outreach campaign.

Our Top Tip to Boost Your Chances of Success 🚀
We have found that interacting with prospects on social media before reaching out can massively increase the success of your link building efforts.
All you have to do is like, comment, or share their posts on Twitter or LinkedIn. This will gain the prospect's attention and start the relationship-building process. It means that they know little about who you are when you reach out.
We typically start this process a few weeks before sending our link request.

Following Up Is Key
If someone doesn't reply to your email, it doesn't always mean they aren't interested in your request. Sometimes they may have missed your email or forgotten to respond.
Because of this, following up with your outreach efforts can make a big difference in the success of your campaign.
It's easy to schedule automated follow-ups within Pitchbox. These go out to all email addresses that didn't respond to your original pitch.
We typically keep follow-ups simple and remind the prospect about the original email.
As with the initial email, you can personalize follow-ups with information such as the person's name and website.

Step Three: Negotiating for the Link
The final step in the link-building outreach process is interacting with the prospect to finalize a deal for the link.
If someone responds, they are at least partly interested in your offer, even if the initial response seems negative.
You can often overcome objections by coming up with a creative response.

Here Is How We Respond to Common Objections
Objection 1: "We Don't Edit Old Articles"
This is a typical response when you ask someone to add a link to your content in an old article. A good answer is to suggest writing a guest post for the website.
Objection 2: "We Don't Work for Free"
This is a pretty obvious sign that the person wants something in return for the link. In this case, the best thing to do is to ask if you can make it work. You could state this upfront if you don't mind paying for links.
Objection 3: "We Charge $x for Links."
If the website shows that they want money for a link, you can either accept their offer or try to negotiate with them for a lower price. It doesn't hurt to ask for a discount, and the website owner will often agree to lower their price.
Should you ever buy backlinks? The answer is more complicated than you think.
Whichever way we respond, we always try to do so as quickly as possible.
If you are dealing with a high volume of emails, you can use Pitchbox's quick response feature.
This allows you to set templates for different situations. You can then use and customize them when responding to prospects.
What's important at this point is communicating effectively with the prospect.
You need to build their trust and get them to like you, as this will ultimately result in them giving you a link.
We use the following checklist:

Ensure all your responses are polite, even if the prospect isn't.

Avoid being too pushy when asking for a link. This can be off-putting.

Double-check name spelling, as this is an easy way to offend someone.
If you're worried about the tone of your emails, you can use a tool like Grammarly, which will analyze your text and tell you how your email sounds.
Grammarly is also beneficial because it catches spelling and grammatical errors.

Now You Just Need to Wait for Links to Go Live
Once you finally agree with a website, you just need to wait for the links to go live. Sometimes this will happen soon after you finalize a deal. At other times it can take weeks.
Authoritative websites, for example, often have stringent publishing processes that can take time to get through.
But while link building outreach can be time-consuming—and you'll likely get a lot of rejections—it is an essential part of a campaign.
And if you set up your campaign correctly, target the right websites, and create high-quality content, you can still have some great results.

Let Us Build Links for You
At LinkBuilder, we have a proven track record of building links for ambitious brands. If your website would benefit from high-quality links, contact us to discuss how we can help.