ARC Relocation
6,098% Increase in Organic Traffic for Global Employee Relocation Service.
6098%
Monthly traffic increase

ARC Relocation
Domain Rating

Monthly Traffic

Keywords Ranking

Links Built

Time Span

Including links from

Azbigmedia.com (DR 78)

Cleverism.com (DR 74)

Zety.com (DR 78)

Fangwallet.com (DR 71)

NASP.com (DR 62)
We've been working with ARC Relocation, an industry-leading corporate relocation service, for over 2 years and counting now.
In that time, the website's organic traffic has gone from severe mediocrity to now becoming the undisputed success story of their industry.
With a 6,000%+ increase in organic traffic and a site that's now ranking for some of the most competitive and expensive keywords in the industry, we're delighted to have been part of the journey.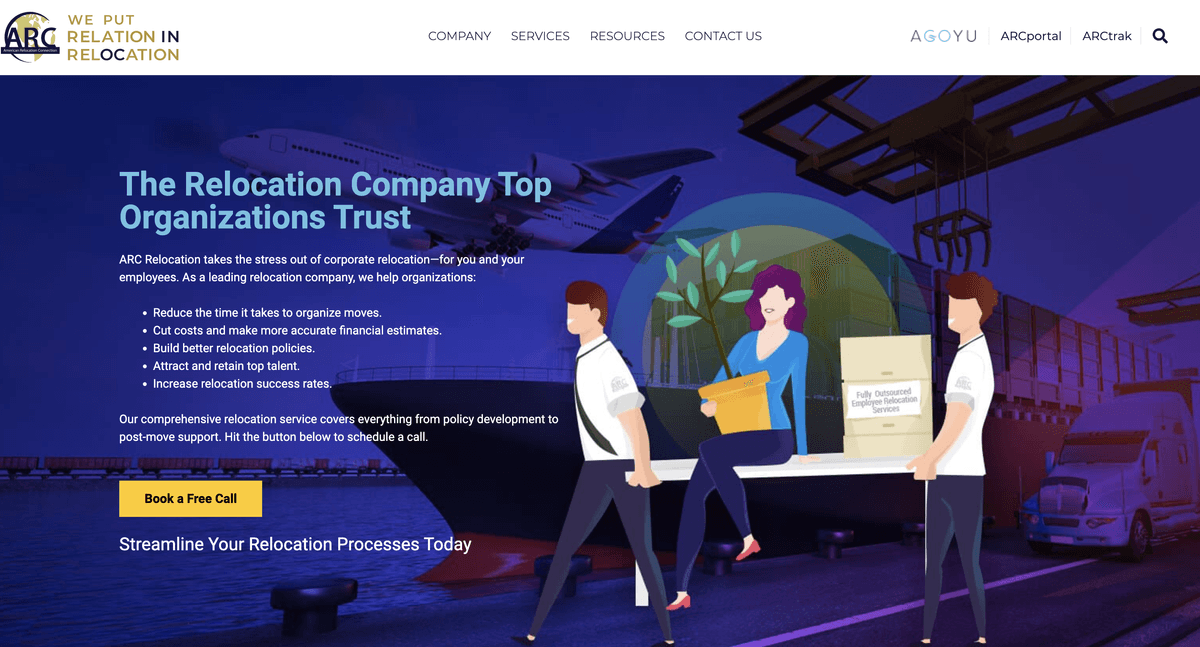 💡Strategy
The strategy for ARC Relocation was incredibly simple yet effective;
We needed to create better optimized content, and trim down on pages that were getting zero clicks
Building links from industry-related sites around careers, jobs, HR, business professionals and moving
Ensuring that we only build links from sites that have strong organic traffic metrics in order to safeguard against any future Google updates
The Results
This was a project that certainly took a significant period of time to gain real traction, and the first 7-8 months were a slog as we saw very modest gains.
After presiding over literally hundreds of successful campaigns, we understand that this time delay is completely par for the course - If Google rewarded every single website fast that suddenly decided to actively build links, there would be a real problem.
It's about consistently creating content & driving links over multiple years.
Thankfully, towards the end of year 1 we started to see very clear increases, and since then the organic traffic has compounded and continued to grow every single month.
🚀Increased Organic Traffic by 6,098%
📈 2,842% Traffic Value Increase
The increase in traffic value is particularly significant, as this number is now over $45k per month.
In real terms, this means that ARC are now getting a huge volume of highly motivated and interested customers visiting the website, because they're ranking for so many of the top 'buyer-intent' keywords in their industry.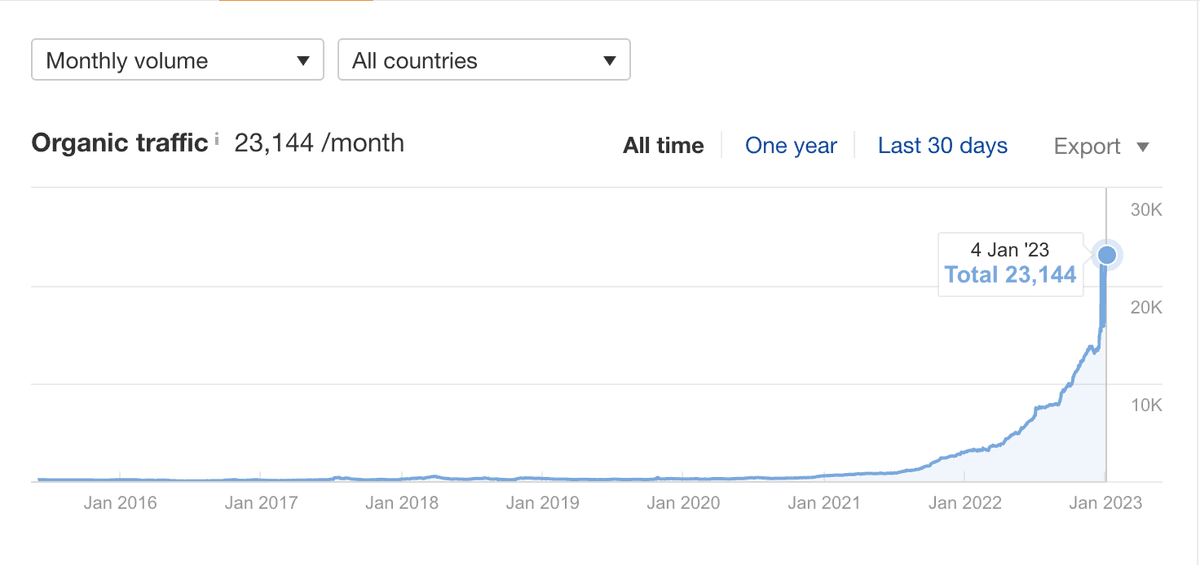 🏆 Achieved top 3 rankings for high-value and relevant keywords
#1 Relocation Specialist
#1 Global Relocation Services
#3 DITY Move Calculator
#4 Relocation Package
#4 Relocation Services
Final Word
This has been one of the most rewarding projects we've ever worked on, mainly because it took so long to see sustained success.
However, once we started seeing noticeable improvements in organic traffic, the results truly began compounding and the site has now become a powerhouse, capable of ranking high for a huge number of keywords.
It's an important message that link building and SEO as a whole takes time to see a positive impact, and it's something that should be committed to over the long term.