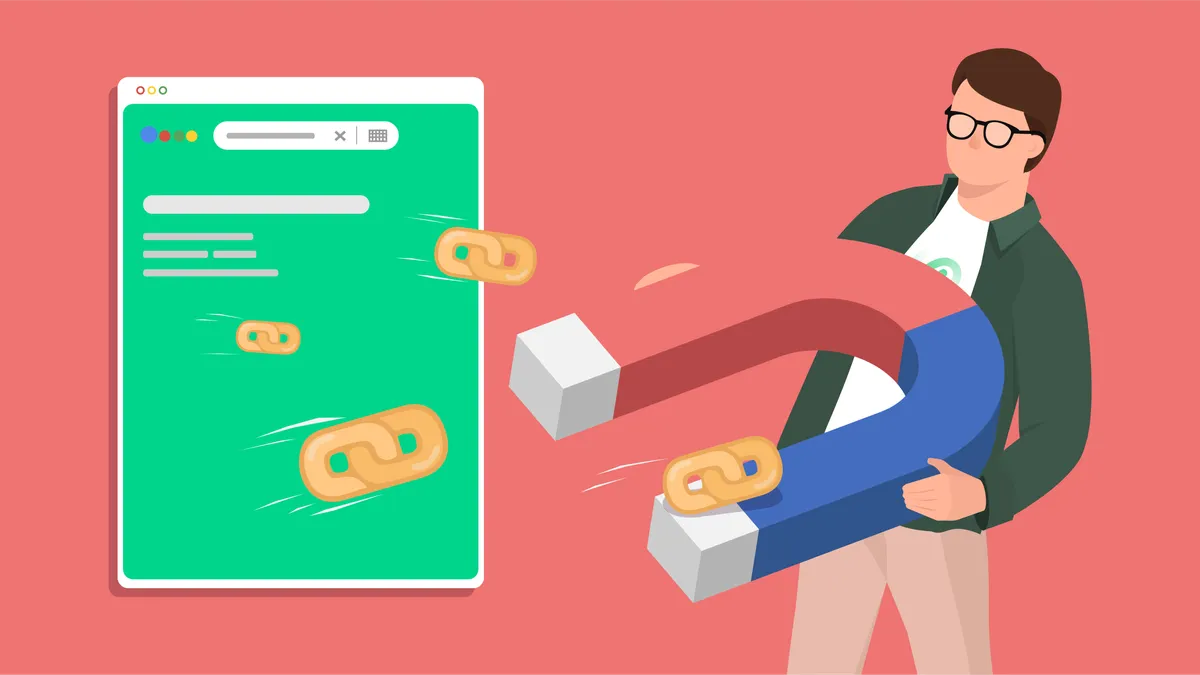 13 min read
Guest Post Service: How We Land Links From High Traffic Websites in 2022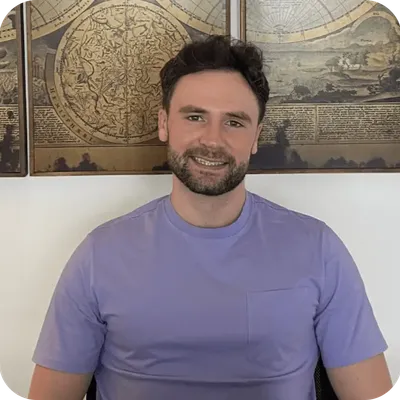 Guest posting is an established strategy for earning backlinks and referral traffic.
It seems simple to do. Search for blogs on Google, send out emails, and get placements on these sites.
But not all guest posts are equal.
What you really want are big links from authoritative publications with traffic and high editorial standards. And this type of post is much harder to attract.

To Guest Post Successfully You'll Need;
A proven outreach strategy.
Knowledge of what makes a great website.
To write high-quality articles that pass rigorous editorial standards.
Doing this on your own takes time and expertise.
Or you could hire a guest post service like LinkBuilder. This gives you access to a system with a proven track record of placing guest posts on high domain authority websites like these:
First Up: Why Guest Posts?
Guest posts are a good form of link building for several reasons. You can use them to build exposure and authority in your niche. They can also drive significant traffic.
But our favorite thing about guest posts is that you get complete control over the links you build.
You can choose:
Exactly which publications you reach out to.
The topics you write about.
The URL you point your link to.
The link anchor text.
These factors make guest posting links especially valuable. And valuable links can result in website domain authority increases, more traffic, and better rankings for competitive keywords.
The only issue is that it's no secret that guest posting is a great way to get links. Which means everyone's doing it—often badly.
The Problem with Guest Posting
Using guest posts to build links is not a new strategy. It's been around since Larry Page and Sergey Brin founded Google and made links central to the PageRank algorithm.
But guest posting has changed over the years.
Because everyone knows that guest posts are an excellent way to get links, the market has become saturated.
Website owners are inundated with requests for guest posts. You probably know what we are talking about if you have a site of your own.
Now, many sites either don't accept guest posts or they only publish them for a fee.
And as getting guest posts becomes more difficult, many SEOs have turned to mass, poorly targeted outreach to attract links. Like the one in the image below.
This keeps the cycle going.
I myself receive probably 5-6 irritating and terribly crafted guest post requests every day. It's extremely annoying, and usually they send automated follow ups as well.
Even just a few years ago, many web admins were open to guest blog requests. Now it's harder than ever before.
👻 Beware of Bad Guest Posting Services
The above factors have led to the rise of cheap guest posting services that make big promises but fail to deliver. This type of guest post service places badly written articles on a network of sites they either own or partner with.

These sites are often only used for link building. While they may have a high domain authority due to being built on expired domains, they have negligible traffic.

In the best-case scenario, a link from one of these sites will have minimal impact on your site. In the worst case, it will actively harm it. It's much better to go with a service you trust to place your articles on genuine websites, even if the upfront cost is higher.

The Solution: Targeted Guest Post Outreach
There is a better way. Many websites are still happy to publish high-quality, original, expert-written content that benefits their audience.
This includes sites with high DRs, tons of organic traffic, and engaged audiences.
These websites know that posts offer huge value to their websites and audiences when done well. But they want to avoid the low-quality posts that many guest post services pitch to them.
With this in mind, we can approach website owners with an attractive offer.
Earning this type of premium guest post involves pitching articles to publications—similar to how a writer gets jobs.
The article must provide value to the website owner. This could be by writing a post they know will do well on their social media accounts, or one that targets keywords they have already selected.
You just need to show that you are willing to work with them to create a great post.
How Our Guest Post Service Places Articles on Top Publications
This is the proven strategy we use to place guest posts on top, niche-relevant publications for our clients.
Our 5 Step Process for Guest Post Success
💬 Step One: Onboarding – First, we discuss your needs to ensure we get the type of link you want. You tell us how many posts you want, the URL you want to link to, and DR and anchor text requirements. If you're unsure about any of this, we're happy to guide you on best practices.
🔎 Step Two: Website Selection – Then we find the best websites to contact about guest articles. We don't just look at a site's Domain Rating (DR), as on its own this can be deceptive as a mark of a site's quality. We also look for sites with high editorial standards, existing organic traffic, and good outbound link and anchor text ratios.
📧 Step Three: Personalized Outreach – This is a must if you want to land posts successfully. We manually contact each website we think would be a good fit for an article. During this contact, we differentiate ourselves by showing the value our article will bring to the site's audience.
✍️ Step Four: Write the Article – Once we have an agreement with website owners, we begin the article production process. We have a team of writers with expertise in several niches. This ensures we create an article you'll be proud to have represent your brand.

📈 Step Five: Post Goes Live and You See the Benefits – When your posts go live, Google will register the links pointing to your site and it will grow in authority. If you combine guest articles with an effective SEO strategy, you'll see your Google ranking increases for profitable terms.
Speaking of Benefits: Guest Blogging Has a Big SEO Impact
Like any other form of link building, guest blogging can make a material impact on your SEO strategy.
Here's what some of the biggest names in SEO have to say on the subject:
"If many sites link to the same webpage or website, search engines can infer that content is worth linking to, and therefore also worth surfacing on a SERP. So, earning these backlinks can have a positive effect on a site's ranking position or search visibility."
"As a general rule, pages with more backlinks tend to rank higher in search results. This has been studied at scale by many SEO companies and the correlation between the number of websites linking to a page and its ranking position in Google has always turned out positive."
"Ignore those who say you can achieve success without backlinks."
At LinkBuilder, we use guest posts in link building strategies that drive big results. Here are some of our recent successes.
Backlinks Help Drive 200% Traffic Value Increase for SentryOne
We worked with SentryOne to increase their rankings for high traffic value search terms as measured by Ahrefs. Traffic value increased from a low of $10,165 in February 2020 to over $30,000 per month.
Hold On, What Does Traffic Value Measure?
Traffic value measures how much it would cost per month for a website to use PPC advertising to get the same traffic as it does organically. Competitive terms tend to have high traffic value. The theory is that the more websites are willing to spend on PPC advertising for terms, the more valuable the organic ranking.
To boost the site's traffic value, we attracted links from high-quality, relevant websites. We used multiple strategies, including editorial links, link reclamation, and guest blogging.
One of the guest post links we landed was on a website called The SSL Store. You can see its Ahrefs metrics below.
It's a great link because the site:
Has an authoritative DR rating of 77.
Attracts over 100,000 organic traffic visitors every month.
Ranks for over 100,000 keywords.
Is full of great content and clearly has high editorial standards.
Discusses website security, a topic relevant to Sentry One.
This case study has more information about how we helped Sentry One.
Getting a Guest Post on a DR 90+ Site for Follow Up Boss
Follow Up Boss is a real estate CRM. Real estate is considered a competitive arena for SEO. Still, we attracted posts from relevant high DR websites in both real estate and related niches such as sales and marketing.
We generated over 40 powerful links from relevant websites, including:
Hubspot: DR 92
Business2Community: DR 89
Selling Fearlessly: DR 35
Here's the guest post we placed on Hubspot:
Remember earlier in the article when we spoke about the importance of manual, personalized outreach?
Well, this paid off hugely for Follow Up Boss.
We achieved a response rate of 45% when outreaching to Real Estate blogs and a response rate of 54% when outreaching to sales blogs.
Read more about how we helped Follow Up Boss hit $100,000+ traffic value here.
The Secret Sauce: Personalized Outreach
Personalized outreach is the key to getting placed on top publications. We make sure we show website owners or editors who we (or the client) are and why the website would benefit from our guest post.
These are our five top tips for personalized outreach. They've helped us place hundreds of posts on top publishers in many niches.
Top Five Tips for Guest Posting Outreach
Make the email personal: Website owners can spot templated mass email outreach from a mile off. When contacting sites, we always use the recipient's name, talk about their company or website, and are personable.
Be upfront and honest: We mention that we're pitching an article idea early in the email. Many SEOs try to sugarcoat this, but being honest is a better strategy.
Display credentials: We make sure the recipient knows who we are. We always include relevant credentials both in the email body and the signature.
Include writing samples: We link to writing samples we've published on other blogs. This provides social proof that we can be trusted and shows we can produce articles that the site's audience value.
Suggest article topics: We make it as easy as possible for website owners to agree to our request by pitching unique, interesting article ideas. Sometimes websites will have their own ideas, in which case we are usually happy to go with their suggestions.
5 Reasons Why We're the Best Guest Posting Agency
There are plenty of guest posting services out there. Here's why you should choose LinkBuilder.
1. We only place your guest post on top publications.
We only place your articles on high-quality niche-relevant publications with traffic (at least 1,000 monthly organic visits) and ranking keywords. We have a stringent checklist and years of experience that means we can spot a spammy site or a PBN from a mile off. We never place posts on this type of site.
2. Expert-written articles.
Guest articles aren't just a way to get quality links pointing to your site. They also represent your brand on websites people in your industry and potential customers read. We use expert writers to create quality guest articles that show your brand and expertise in a way you'll be proud of.
3. We have a proven track record.
We've been building quality links for leading companies in multiple industries for years. We have a proven track record of increasing website rankings. We've placed articles on top websites in numerous industries.
4. We have an option to suit your needs.
We have three pricing tiers that vary depending on your needs in terms of site DR, article length, and traffic. Just choose the option that is best for your business. We also offer monthly link building plans.
5. We're Reseller Friendly
We work with marketing and SEO agencies to build white label links for their clients. Create a white label report to give clients essential insight.
Clear Per Post Pricing
Our pricing is significantly cheaper than other industry-leading services, especially for higher-tier links.
How to Choose Suitable Links
It's important to choose a guest post with a DR that will help push your website forward. Links from high DR sites are more powerful than those from low DR sites, but lower DR links are helpful in many situations.

Here's what we typically recommend:
If your site is new and currently has a weak backlink profile, links from DR 30+ sites can have a big impact on your authority at a lower cost. If your site is established and already has a good backlink profile, you may need higher DR links to see real improvements on search engines.
Guest Posting Service FAQs

What Websites Will I Get Links On?
We use a personalized strategy that depends on your niche, which means we can't be sure which websites you will get links from. Previously we have placed posts on high DR sites like Hubspot, Capterra, and Venngage.
While we don't know in advance which sites will accept our pitches, you can choose different packages depending on your DR requirements. This ensures you get posts on sites that fit your needs.
How Long Will It Take to Get Results?
Our posts typically go live within a month of ordering. We begin our outreach process as soon as we receive your order and we have a tailored approach that enables us to get links as fast as possible.
However, turnaround times vary depending on your expertise, niche, and the sites you want to target. This is because we only work with real websites. The time it takes to get through the submission, editorial, and publishing processes vary depending on the target site.
Be wary of guest post services that guarantee results in a certain time frame. This is a big red flag as it suggests they have a network of websites they get links from.
Can You Guarantee Links?
We charge on a per-link basis and will keep working until you receive the links you paid for. While there is no way to guarantee links, we have a 100% success rate so far and we believe our process is about as close to a guarantee as it is possible to get.
Will I Receive Traffic from the Guest Post?
People typically use guest posting services to get a backlink to their website. As we post articles on quality websites you may receive traffic from your post, but this isn't the goal. Look at any referral traffic you get as an added bonus of our service.
How Does Guest Posting Differ from a Guest Blogging Service?
Guest post services and guest blog services are the same. While people often think of blogs as personal websites, many have incredible audiences and domain authority. They are often great websites to place posts on. Our blogger outreach service finds and contacts the best ones.
Can I Choose My Own Anchor Text?
When you order a guest post you have the option to select your preferred anchor text and target URL. If you leave this blank we will decide on the most suitable anchor text using our best practices.
What Happens If the Guest Post Is Removed?
We always submit blog posts with the understanding that they will remain in place permanently. If a website removes a blog post within 90 days of it going live, we will fix or replace the link. Fortunately, this rarely happens.